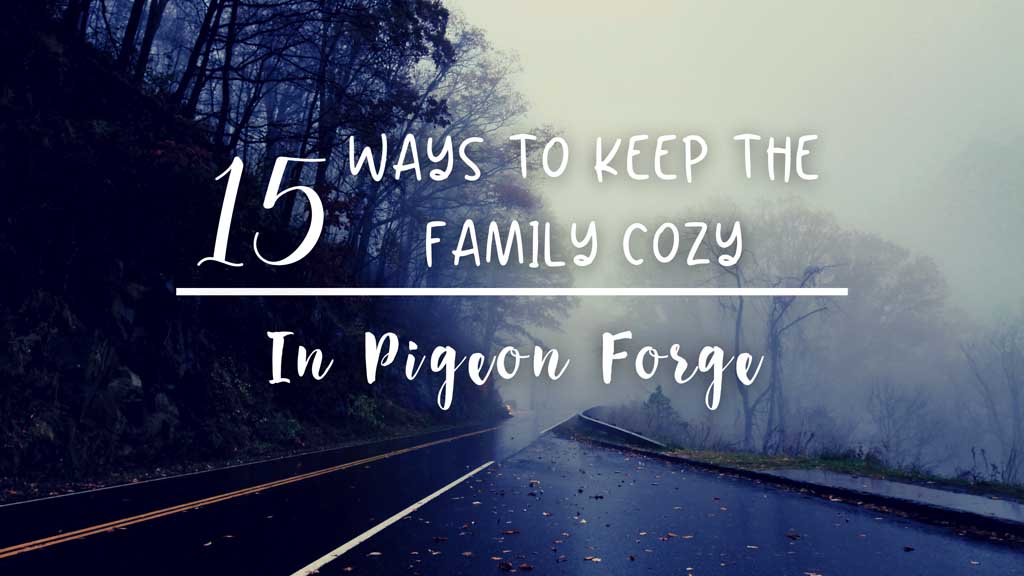 One of the many wonderful things about the Smoky Mountains area is the typically mild weather, regardless of the time of year. On average, during the winter months, you will experience low temperatures of roughly 30 degrees and high temperatures hovering around 50 degrees. While not as balmy as a tropical destination, the winter weather in Pigeon Forge still allows for many outdoor adventures – though you will want to add a few more layers to your wardrobe in order to fend off the chill. However, along with the cold comes rain and snow; two conditions that make exploring the Smokies or partaking in the myriad of outside attractions in the area, particularly difficult, if not altogether impossible. So if you wake up one morning during your family vacation in the Smokies, to the sounds of falling rain and ominous clouds blanketing the horizon, there's no need to worry about a ruined itinerary. Instead, take advantage of some of the many indoor adventures found right here in Pigeon Forge. Continue reading to learn about fifteen unique and entertaining ways to keep the family cozy and dry during your stay in the Smokies.
Alcatraz East Crime Museum: Learn about the fascinating story of crime throughout American history when you visit Alcatraz East Crime Museum. Roam the five distinct galleries that explore various historical topics from studies of criminal intent, the penal system, forensic science, and more. With over 25,000 square feet, scaling two floors and stuffed full with unique exhibits and over 100 interactive displays for all ages to enjoy. Though the topic of crime can be a heavy one, a trip to this museum is a great way to fascinate and educate everyone in the family.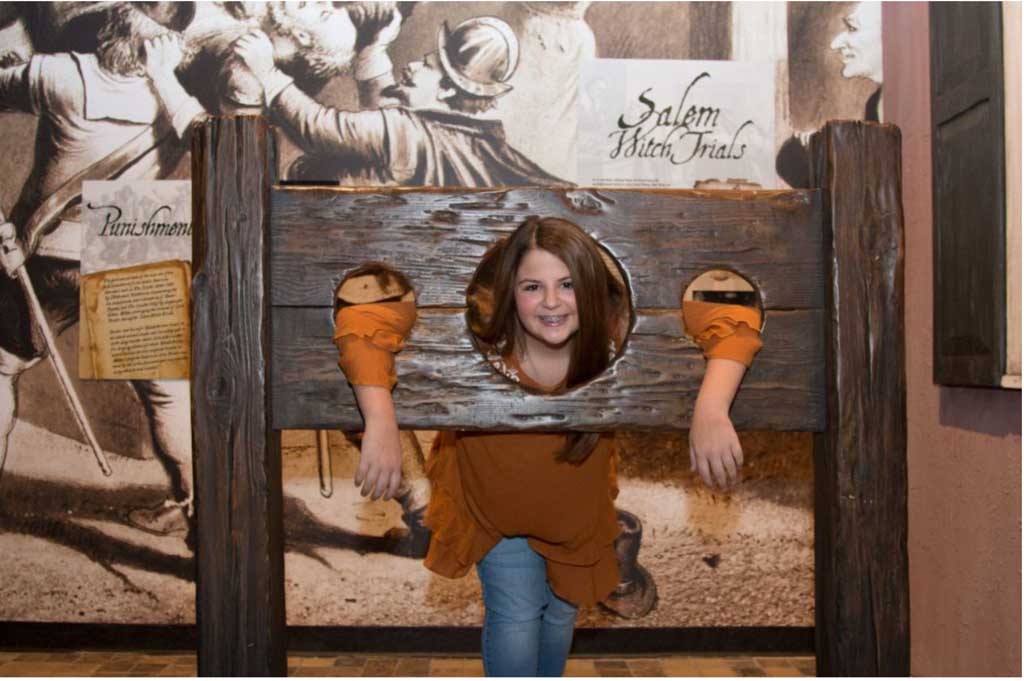 Pigeon Snow: It may seem counterintuitive to step into an indoor snow-park to beat the cold, but with inside temperatures ranging between 60 and 70 degrees, it's practically tropical! Enjoy the thrill of racing down the tubing slopes in America's only indoor winter attraction featuring real snow! At Pigeon Snow you can tube race, build snowmen, and enjoy all the wintery fun without ever having to put a coat on! It's a great time for all ages but if you're not too fond of that cold white stuff, grab a seat on the overlooking balcony and watch the kiddos have the time of their lives!
Smoky Mountain Escape Games: In the past decade, escape games have become a popular choice of indoor activity among friends and family. Bond with those you love as you put your minds together to attempt to escape from one of five challenging and interactive escape rooms at Smoky Mountain Escape Games. Each room comes complete with a unique theme, mission, setting and various puzzles. Think quick, work together, solve the mystery and escape, if you can! But even if you can't, you and your loved ones are guaranteed to have an amazing time.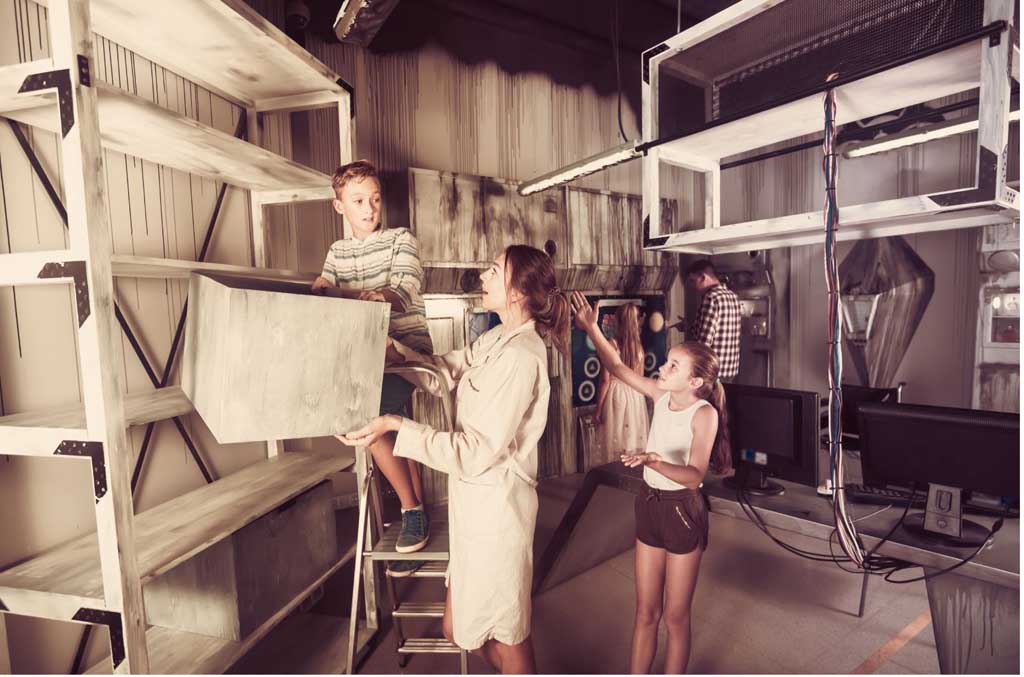 Hollywood Wax Museum: A visit to the wax museum is a vacation classic. Kids love to see and interact with the replicas of their favorite television and movie stars while parents can revel in the nostalgia. From Lucille Ball To Dwayne Johnson, rub elbows with some iconic faces and snap some fantastic photos with your favorite stars (you pick the poses) for an unforgettable afternoon while avoiding the cold.
TopJump: Let the kiddos burn off some energy (and even sneak in a fun workout yourself) on a cold and dreary afternoon by bringing them to the first trampoline park in the area! At TopJump, you can jump, flip, and soar through the air in a safe and jammed-packed adventure arena. From open jumping to 21 different "clip-n-climb" lines to the kids-zone and even their very own TopJump ninja course, everyone in the family will have plenty to keep them busy (and break a
sweat) for a rainy day.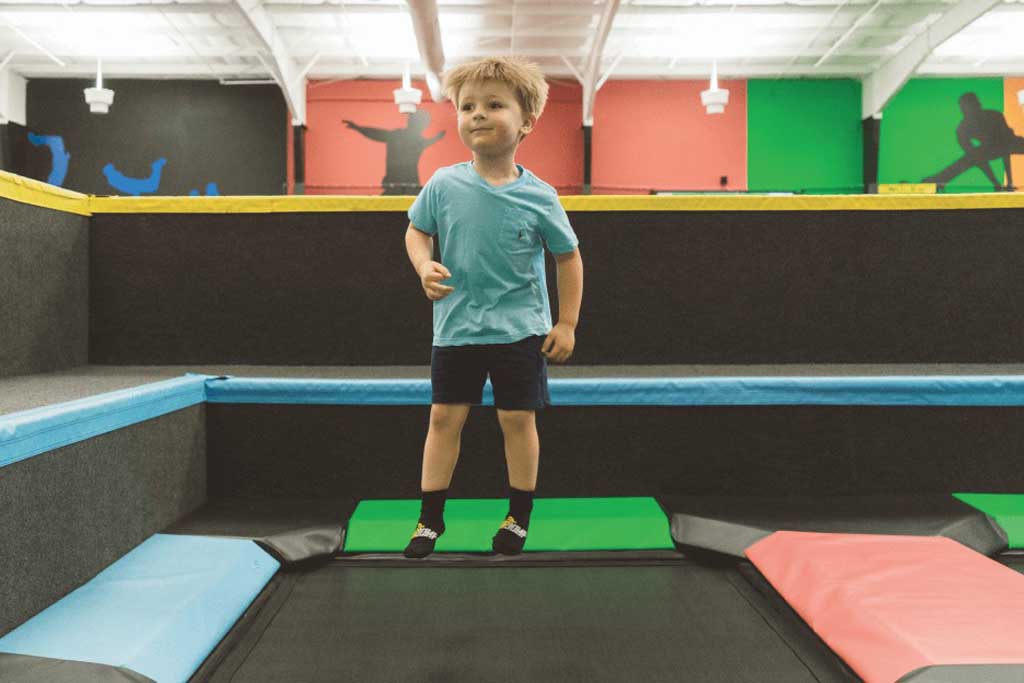 MagiQuest: Ideal for the little ones but with something for everyone of any age to enjoy, MagiQuest offers visitors with an interactive live-action, role playing game like no other in Pigeon Forge. Watch your young explores embark on quests and adventures full of dragons, magic and fantastical adventure. Along with enchanted quests, partake in an indoor 18-hole black light mini golf course, a mind-bending mirror maze and plenty of arcade games to keep the whole family busy and warm indoors.
Blake Jones Racing Center: Just because the day is gloomy and dark, that doesn't mean your family and you can't have an absolutely thrilling time. At Blake Jones Racing Center, drivers over the age of 10 and riders over the age of 3, can enjoy the fastest go-karts around. Fly past each bend in the route has you race to complete their indoor oval slick track, or experience breath-taking speeds on the only covered, figure-8 slick track in the county! When you're done racing, burn off some of that adrenaline by holding on tight as you spin, bump and slide around the Spin Zone Bumper arena. And no need to worry about the smell of exhaust or the sound of roaring engines hurting your little ones' ears – Blake Jones features the only indoor climate-controlled go-karts in the Smokies! Every day, even a cold and rainy one, is a fun day at the track.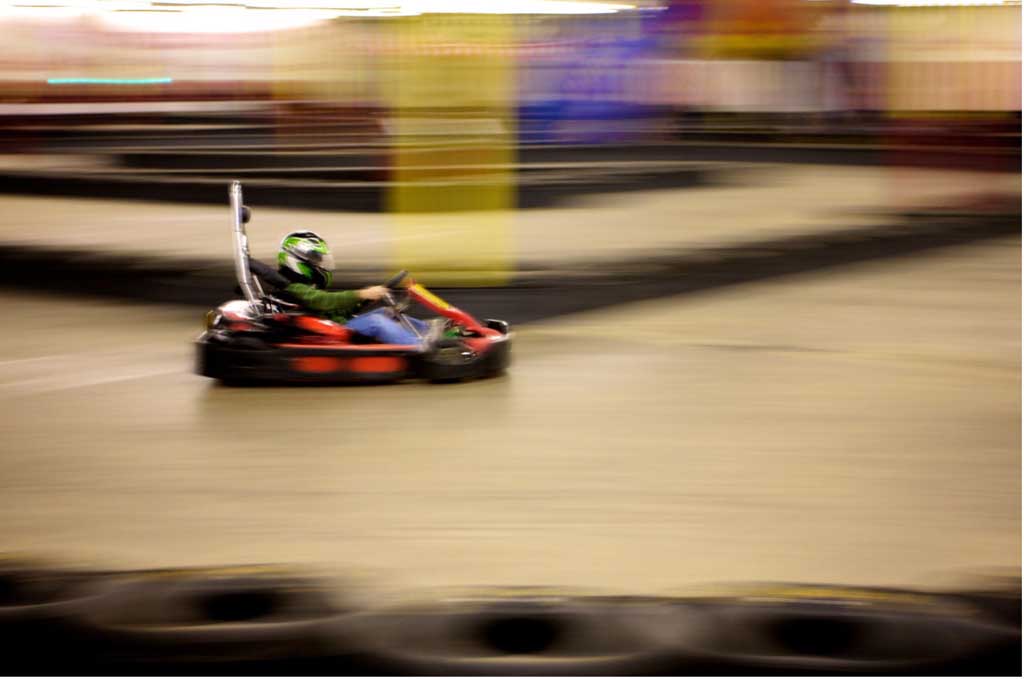 Beyond The Lens: Experience a collision of technology and entertainment when you enter the front doors of Beyond The Lens. With over 150 interactive exhibits, this wacky attraction is a ton of fun for the whole family and is sure to leave you with loads of great memories and even better photos. Enjoy interactive VR games, a hunt for Big Foot, 2-minute escape rooms, a pop culture history walkthrough and so much more, all under the same roof! It's an outrageously good time, you have to try for yourself!
Circle Bar T Forge & Bladeworks: It seems fitting, when visiting a town with the word "forge" in its name, to plan a trip to an actual forge. Avoid the cold by taking the family to Circle Bar T Forge and Bladeworks for some one-of-a-kind blacksmithing lessons. The professionals at Circle Bar T can teach anyone in your group (as long as they're five years or older) how to smith their very own knife. Metal, safety protection, and easy-to-follow step-by-step instructions are all provided as a trained blacksmith helps you through the entire process. Once you've finished with your new creation, the knife is sharpened, polished and placed in its own leather sheath – now talk about a unique souvenir you can be proud of.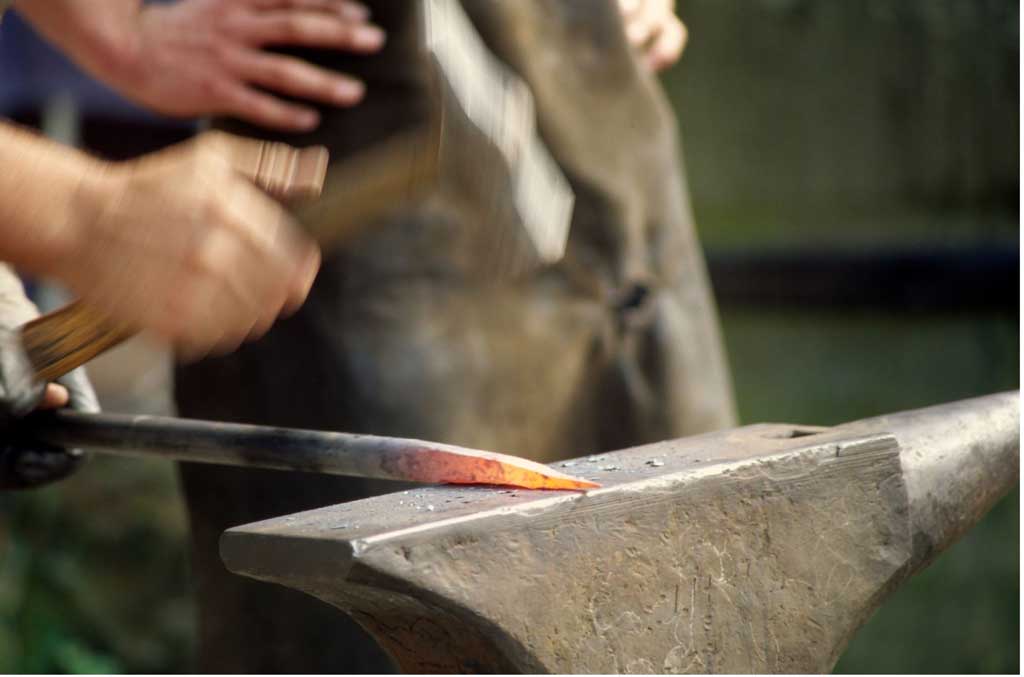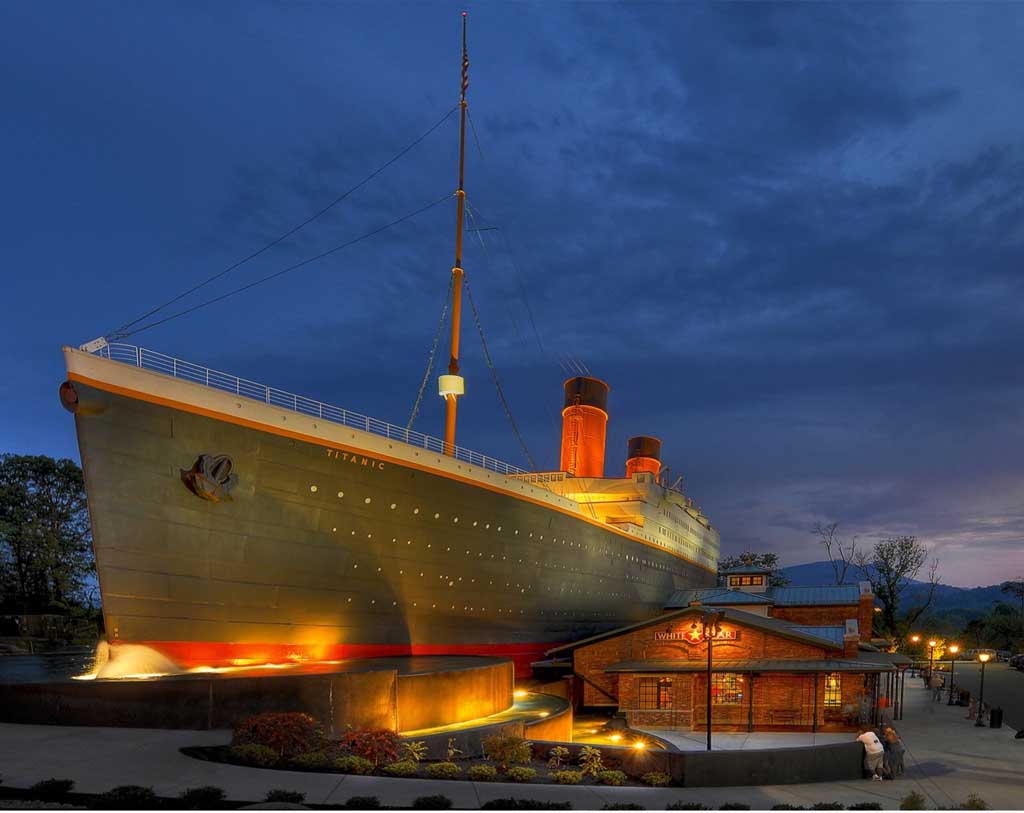 Does leaving the house on a cold and gloomy day still sound unappealing, regardless of the destination? Then stay in at your Parkside Resort cabin! Heat up some hot coco as you enjoy your view of the smoke covered peaks. Start a roaring fire and curl up in an overstuffed arm chair while the rain quietly patters across the window panes. Or maybe a family movie marathon in your in-home theatre with the kiddos, lots of blankets and fresh popped popcorn is more your style? At Parkside, there is plenty to keep your loved ones entertained regardless of how bad the weather is! But no matter what you choose, staying nestled in your cabin or going out on the town, there's no reason the family can't have fun while staying warm during your stay in the Smokies this winter!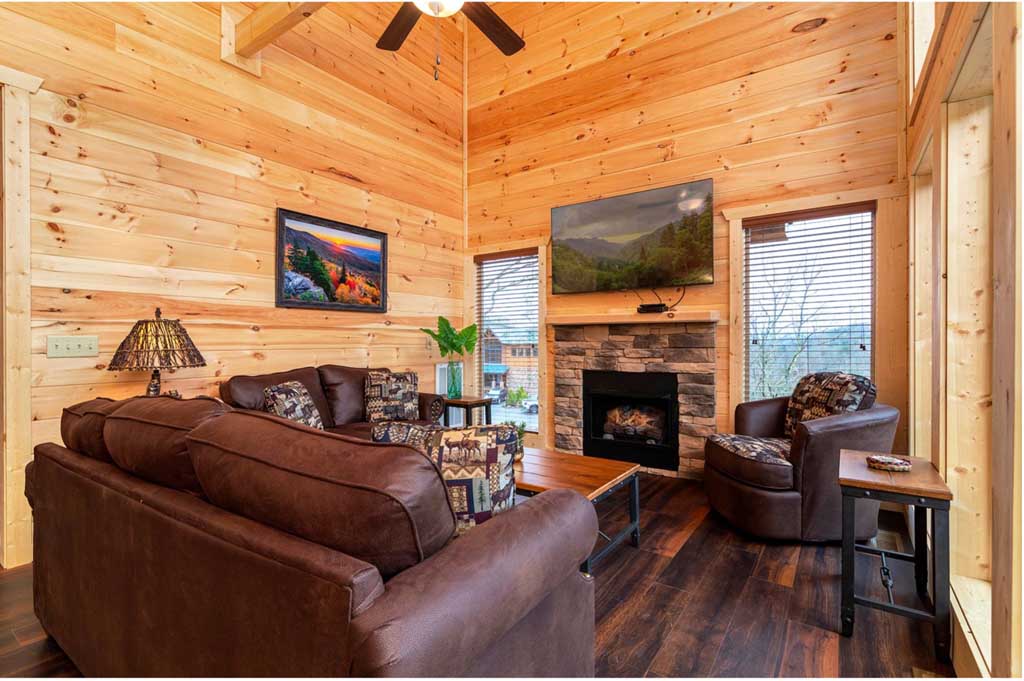 Call us today at 888-908-6066 or visit our website to learn more about our amazing accommodations!