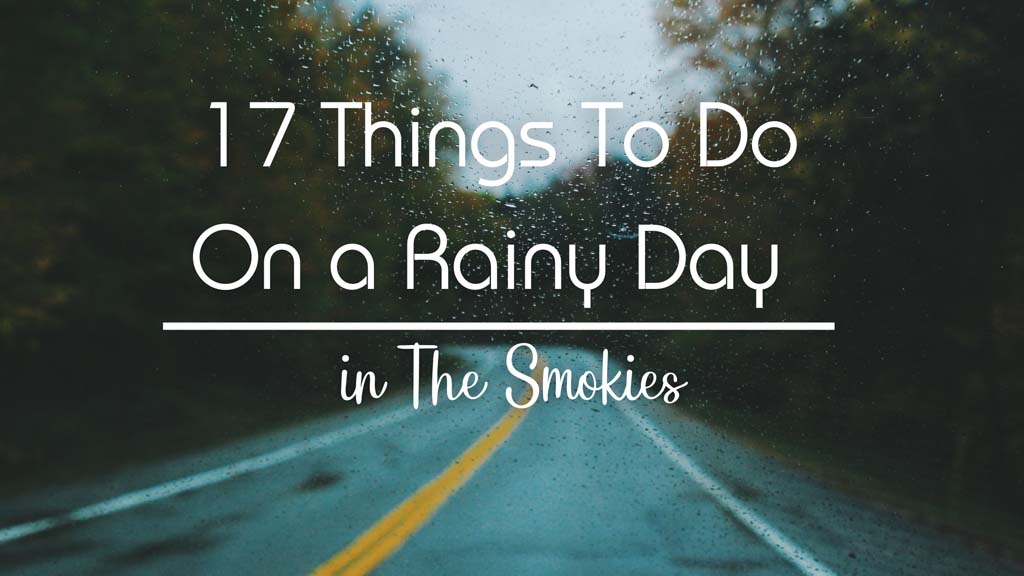 Every year, the Smoky Mountains region of Tennessee can see anywhere from fifty-five to eighty inches of rainfall, depending on the elevation. This means that, sometimes, those exciting plans for mountainside hikes and canopy ziplining will have to wait for a clearer day to come to fruition. With that said, there's no reason for the drizzly weather to dampen your spirits or lessen the amount of fun you have during your stay in the Smokies! Sevier County offers a wide variety of indoor activities that promise a great time and a whole slew of new memories made with those you love most. Whether you're seeking an artistic escape, interactive entertainment, or an enlightening afternoon – there's something for everyone. Continue reading to explore seventeen things to do in the Smoky Mountains that will turn a damp day into a memorable adventure.
Indoor Adventures:
Explore the Underwater World
Step into the captivating and colorful underwater world of marine life at Ripley's Aquarium of the Smokies. Everyone in your group will enjoy being immersed in vibrant aquatic scenes, walk through glass tunnels surrounded by sharks, and marvel at exotic sea creatures in all their glory. The aquarium offers an educational and visually stunning experience that will enchant visitors of all ages.
Enjoy a Quirky Collections

For something a little different and truly unique to Gatlinburg, indulge your curiosity at the only Salt and Pepper Shaker Museum in the world, where an eclectic array of shakers await. Discover the fascinating history and variety of these everyday objects while strolling through brimming displays, full of colorful and charming figures. It's an offbeat and engaging experience that offers a unique and playful side to mundane, everyday items.
Have Some High-Tech Fun
For an action-packed day – full of team-building, puzzle-solving and just general shenanigans – head to Activate, a live-action gaming center located across the Parkway from the Village Shoppes in Gatlinburg. Engage in thrilling activities such as laser mazes, touch-activated climbing walls, and other interesting and entertaining challenges. It's a space for excitement and adventure that will keep you group engaged for hours.
Browse For Artistic Treasures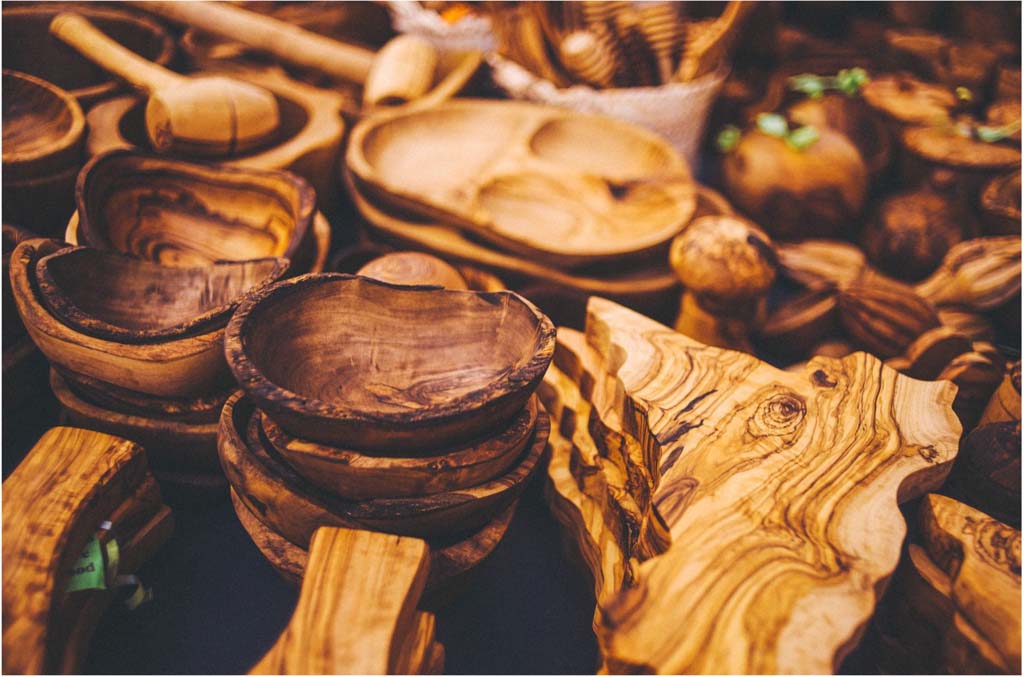 Embrace the local art scene by visiting the Cliff Dwellers Gallery, found along the Great Smoky Arts and Crafts Community route. Here in the oldest giftshop in Gatlinburg, you will be surrounded by a world of creativity, featuring a variety of artworks from local talented artists, many of whom are continue family traditions of craftsmanship that have been passed down generation after generation. From paintings and pottery to weaving and woodworking, the gallery provides an opportunity to connect with and support the region's vibrant artistic community.
Have an "Axeperience"
Unleash your competitive spirit and break a bit of a sweat at Country Roads Axe Co, where you can enjoy an afternoon of axe throwing games and good eats. Aim for digitally projected targets, participate in interactive games, and savor delicious coalfired pizza (done in the Connecticut-style, appiza). On top of all this, Country Roads also boasts a self-serve bar with over twenty local and craft brews that provides the adults in your group with a unique way to sample the regional taps. With something for everyone, regardless of age, it's a unique and enjoyable way to spend a rainy day.
Learn Something New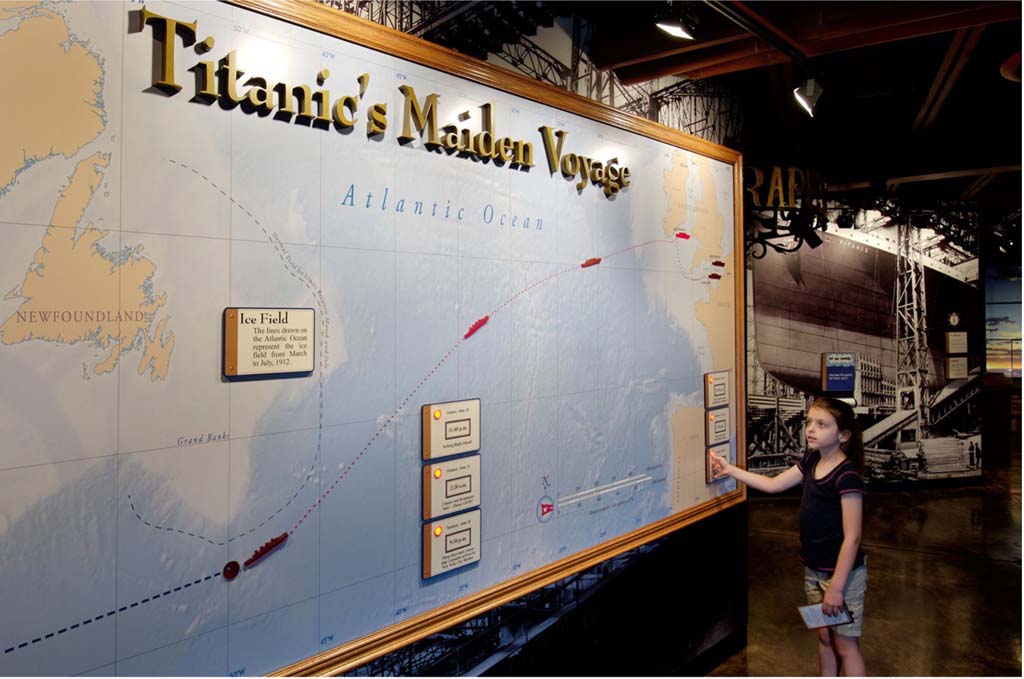 Get a behind-the-scenes look at crime throughout American history at Alcatraz East Crime Museum in Pigeon Forge. Here you can delve into captivating exhibits that explore the studies of criminal intent, forensic science and so much more, including the temporary showcase "Sis Semper Tyrannis: The Plot to Kill Lincoln" which features a real Lincoln funeral relic. Afterwards, head over to the Titanic Museum to pay tribute to the 135 children who were aboard the Titanic during it's tragic voyage. This temporary exhibit features the shoes worn by second-class passenger Alden Caldwell, who was ten-months-old at the time of the ships sinking. These museums offer a blend of education and entertainment that will captivate the youngsters of your party while teaching everyone something new.
Embark on a Fantasy Quest
Set of on a magical journey at MagiQuest, where your imagination comes to life through interactive quests. Uncover secrets, solve mysteries, and engage in enchanting adventures. From treasure hunting and mini-golf to a mirror maze and arcade, it's a perfect escape for those seeking an escape from the rain and everyday reality.
Play in the SnowExperience the magic of winter regardless of the season or weather at Pigeon Forge Snow. Enjoy indoor snow tubing, creating snow angels, and having snowball fights in a controlled environment (between sixty and seventy degrees) and with real snow. It's a winter wonderland that promises frosty fun, tons of laughter and one-of-a-kind snow tubing action.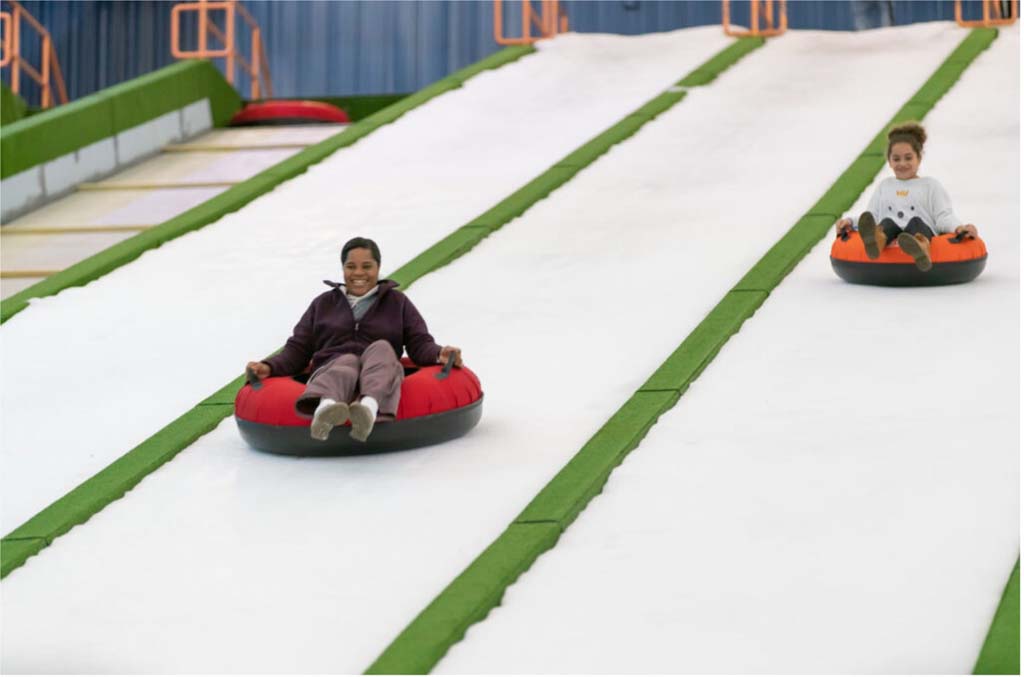 Bounce It Off
Get ready to bounce, leap, and soar at TopJump trampoline park. Test your agility on the Fire and Ice Ninja Course, engage in dodgeball matches, make some grand slams on the court and enjoy exhilarating free jumps. It's a high-energy destination that promises a day of activity and physical entertainment.
Take a Self-Guided Tour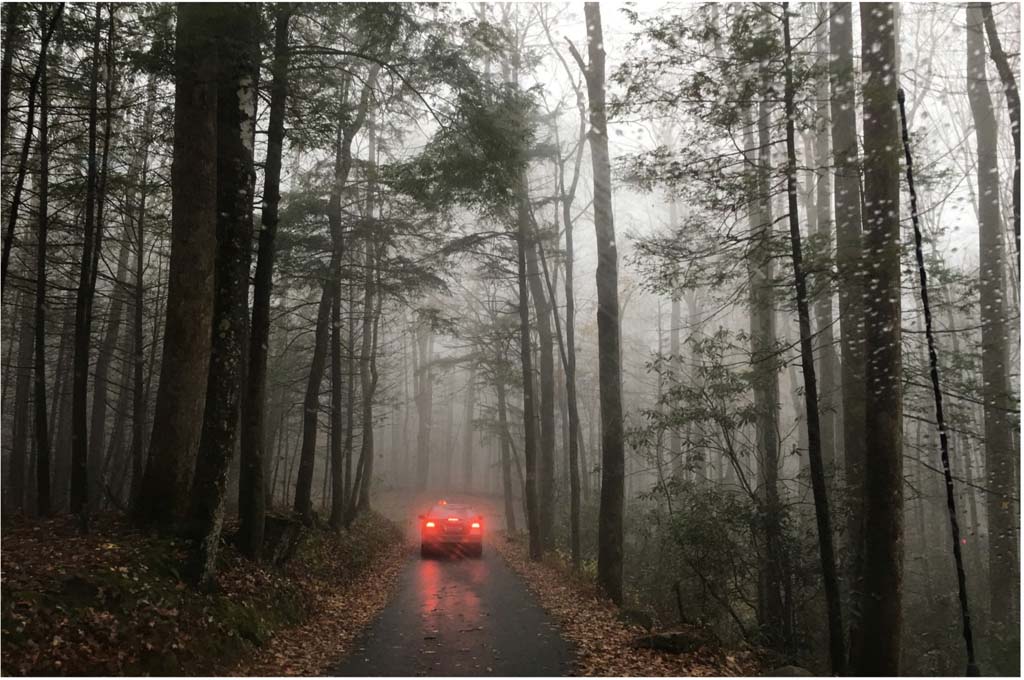 When the rain creates misty landscapes, embark on a self-guided driving tour through the Smoky Mountains. From Cades Covel Loop Road to Newfound Gap Road, the sights you'll see will you're your breath away, regardless of weather-conditions. Witness the otherworldly beauty of fog-clad peaks, cascading waterfalls, and serene forests gently drenched in water droplets. It's a scenic adventure that allows you to connect with the tranquil beauty of the Smokies as it is during these rainy days. Please note, that GPS services are not a guarantee within the park's boundaries. To ensure you have a safe and confusion-free journey, pick up a free park road map from a park visitor center.
Discover Nature's Secrets
Embrace the natural beauty of the Smoky Mountains by visiting one of the Smoky Mountain Park Visitor Centers, such as the Sugarlands and Oconaluftee Visitor Centers. Explore the informative exhibits that offer insights into the region's diverse ecosystems, wildlife, and history or browse the gift shop for souvenirs to remind you of your rainy day in the Smokies.
Forge Your Own Creation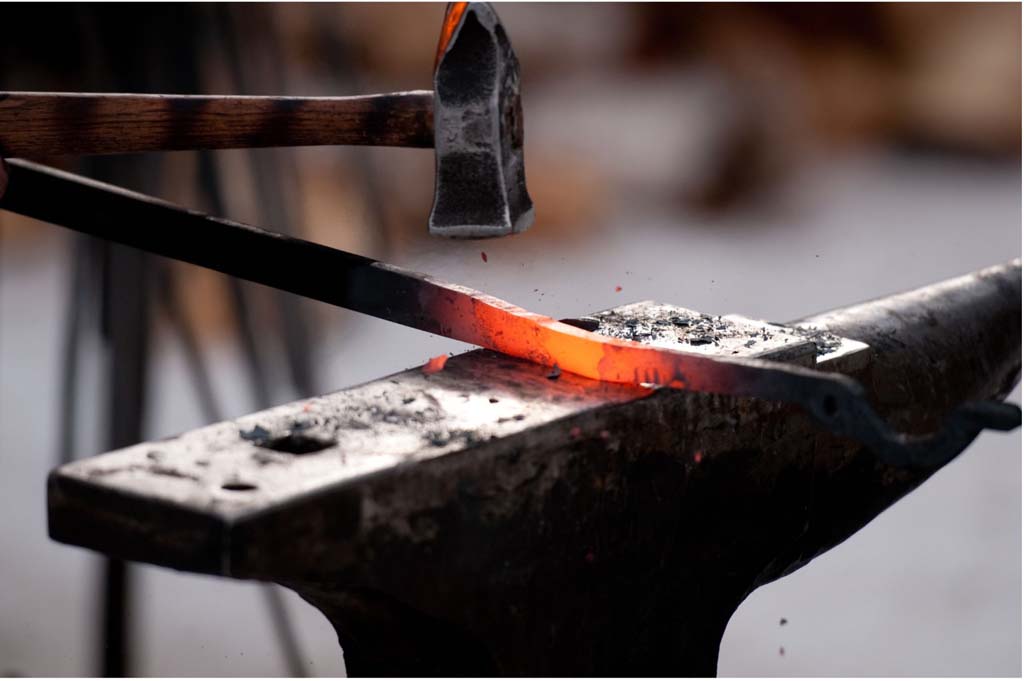 Unleash your creativity and test your hand at blacksmithing, at Iron Mountain Metal Craft in Pigeon Forge. Here you can forge your own custom knife during one of their blacksmithing classes or workshops, with your own hands! Learn the art of blacksmithing from experts as you enjoy a unique experience forging your very own Smoky Mountain keepsake. This hands-on activity offers a blend of education and craftsmanship ideal for any age or skill-level.
Laugh Till Your Sides Ache
Brighten up a rainy evening with laughter and entertainment at The Comedy Barn Theatre. Sporting the title of the world's "most successful and most attended clean comedy theater," the Comedy Barn offers hilarious performances, impressive acts, live music and unforgettable antics. It's a guaranteed way to lift your spirits and create some lasting memories.
Make a Daring Escape
Challenge your wits and teamwork skills at The Escape Game in Pigeon Forge. Choose from a variety of themed escape rooms (complete with immersive details and props) and solve intricate puzzles to break free before the time runs out! It's an engaging and exhilarating activity that encourages working together and critical thinking in the best way possible.
Taste the Smokies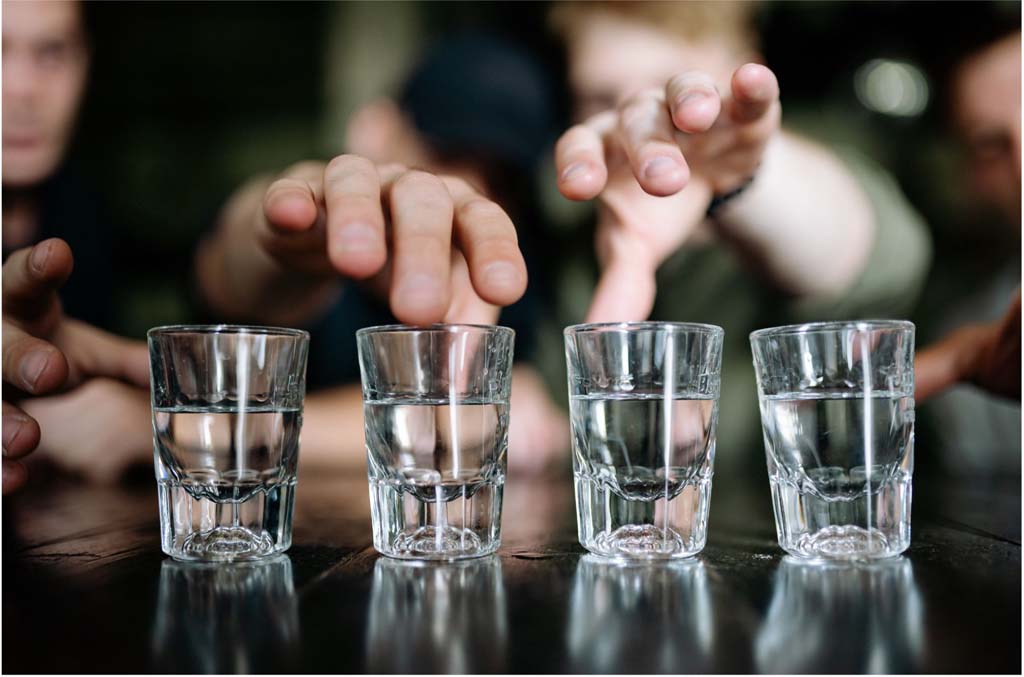 Indulge in a unique and enjoyable tasting experience at Ole Smoky Moonshine, America's most visited distillery. Sample a variety of moonshine flavors, learn about the history of this iconic Appalachian spirit and get a behind-the-scene glimpse of where the magic happens. Enjoy sipping on some of the smoothest shine this side of the Tennessee River as you listen to the live band, have great conversation and make new memories
Engage Your Mind
Titled as an "amusement park for the mind," Wonderworks offers patrons with an unforgettably fun and enlightening experience. During your visit, explore the six different Wonder Zones to have your perceptions changed, your curiosity ignited, and your creativity invigorated through uniquely interactive exhibits. It's an ideal destination for families and groups who are seeking a blend of entertainment and education in one location.
Enjoy Some Peace and Quiet
During a rainy day, rather than venturing out, you can always embrace the coziness of your Smoky Mountain retreat at Parkside Resort in order to stay out of the rain. Settle in for a movie marathon in your private home theatre, take a refreshing dip in the indoor pool (complete with two slides), or simply relax on the covered deck, curled up with a cup of coffee and a blanket. It's the perfect opportunity to unwind, savor the comfort of your luxury cabin and truly appreciate the breathtaking beauty of the region.
Keeping Comfy and Dry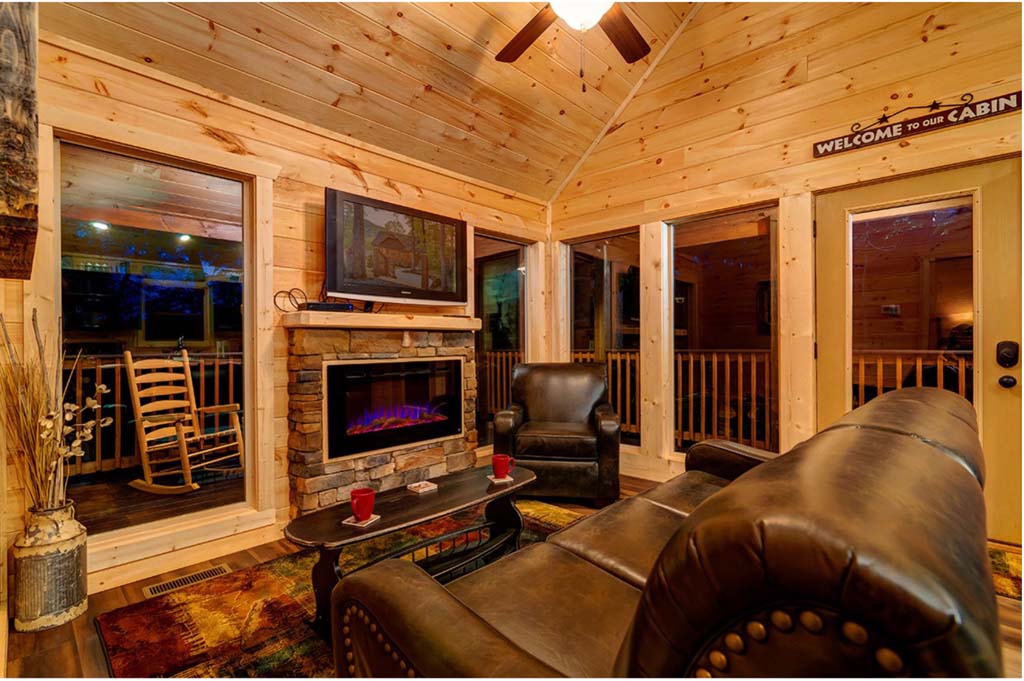 Rainy days in the Smokies need not be dreary. From museums and adventure centers to mini-road trips and cozy days in the cabin, the Smokies has a diverse range of indoor activities that offer wonderful and enjoyable ways for everyone in your group to stay dry. With so many different things to choose from, there's no shortage of ways to make the most of a rainy day, regardless of your original plans. So, what are you waiting for? Embrace the change of plans and create some new Smoky Mountains memories, come rain or shine!
Call us today at 888-908-6066 or visit our website to learn more about our amazing accommodations!