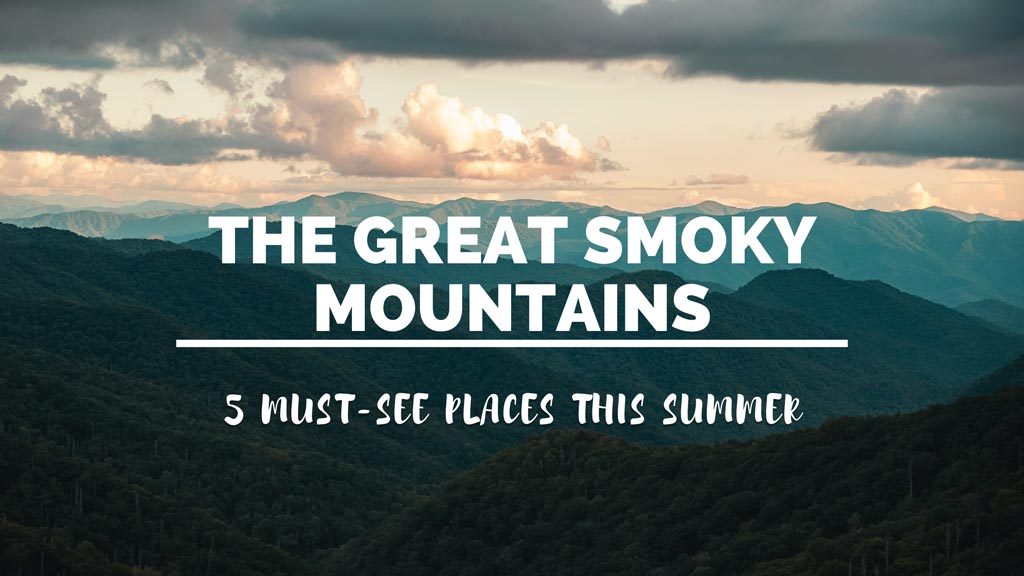 Great Smoky Mountains National Park is a haven for nature enthusiasts and outdoorsy folk alike. Every year, millions of people travel to the park to partake in the myriad of activities and destinations it has to offer. From ample and varied vegetation and wildlife, to rushing rivers and winding hiking trails to countless scenic panoramas, you'll have your breath taken away, regardless of who you are. To help get you started, we've compiled a list of 5 must-see destinations located in the Great Smoky Mountains for you to visit this summer. And the best part? The Great Smoky Mountains is one of the only national parks without an admissions fee, and the places we're discussing today are all free to explore! So, during your next summer stay in Pigeon Forge make sure to spend a few days roaming these beautiful mountains. Load the car with jackets, a nice picnic with tons of water, a digital or paper (yes, they still exist) map and head out to one of these great spots to start your adventure.
Sugarlands Visitor Center

Cost: Free (though if you're anything like us, you'll be incapable of leaving without at least a few souvenirs from the onsite gift shop. Those cute wildlife plushies and stickers are impossible to pass up!)
Distance: it is a short 20 minute drive from Parkside Resort, with only roughly 12 miles in distance.
How Long To Spend: 1 to 2 Hours
The perfect first stop for a day in the Great Smoky Mountains, this visitor center features various natural history exhibits, free screenings of a short documentary about the park, a bookstore, gift shop, restrooms and so on. Take an hour learning about the history of the national park, use a clean bathroom and get your bearings for the day(s) ahead of you. Make sure to grab your complimentary trail/driving maps and get filled in on any other park info from park staff and rangers.
Note: During peak seasons, and due to health regulations, a limited number of people are allowed inside at a time, which can add time to the experience.
Newfound Gap:

Cost: Free (not counting the gas it takes to travel)
Distance: Newfound Gap Road starts roughly where you turn off for Sugarlands Visitor Center but the pass itself is roughly 30 miles in length and runs down the center of the park.
How Long To Spend: Full Day
A "gap" – in the southern Appalachian dialect – refers to a low point in a mountain ridge. Newfound Gap is the lowest, drivable pass through the park and offers up some incredible views full of diverse vegetation. While driving the pass, you'll climb approximately 3,000 feet, allowing you to experience a wide variety of ecosystems that you normally couldn't without leaving the geographical area. There are countless photo opportunities, breathtaking vistas, and historical sites that you should definitely stop and appreciate along the way.
Note: Be prepared for some narrow and twisting sections of road along the drive, in addition to weekend crowds making parking difficult at various pull outs.

Clingmans Dome Observation Tower: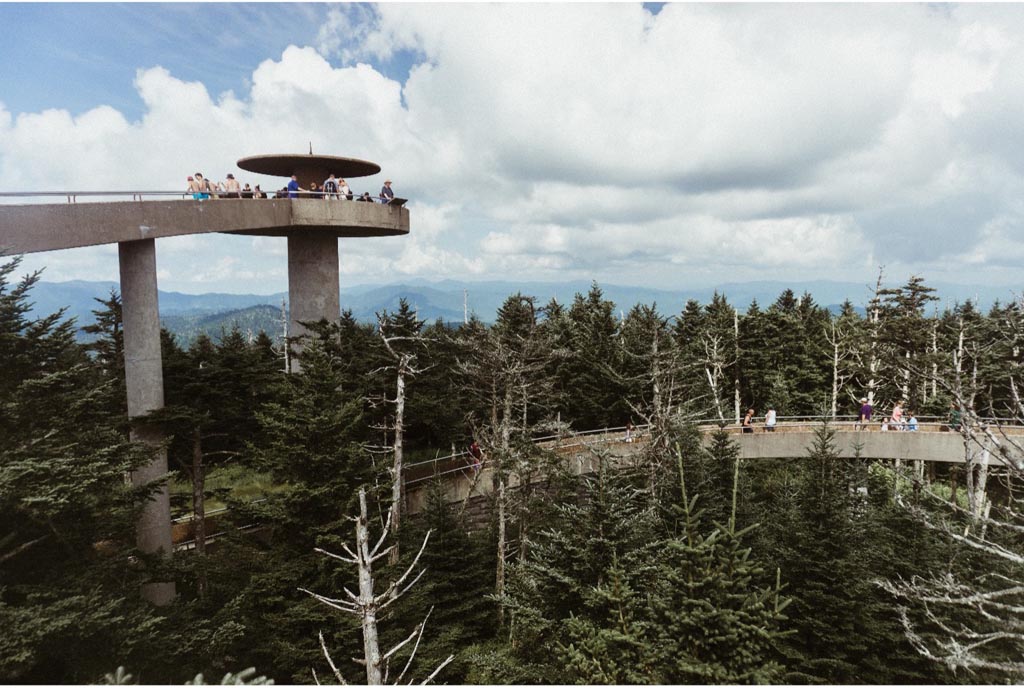 Cost: Free
Distance: From Parkside Resorts, it's a roughly 30 mile drive to the parking lot at the base of the trailhead that leads to the observation tower.
How Long To Spend: 1 -2 hours (take your time, there's no rush!)
Sitting on the boarder of Tennessee and North Carolina, buried deep inside the Great Smokey Mountains, you'll find one of the highest points east of the Mississippi River. The trail heading up to the observation tower, or the "flying saucer," is paved but does require a steep, half mild trek to reach your destination and is, unfortunately, not wheelchair accessible. But don't fret, the parking area offers countless stunning views to take in, as well as a souvenir shop to explore.
Once you reach the peak of the observation tower, you'll be greeted with spectacular 360° views of the Smokies and beyond. If weather and air quality permit, you can see for over 100 miles, making for some breathtaking moments. It's recommended to bring some warmer clothing due to the 10 to 20 degree temperature difference that is typical between Clingmans Dome and the surrounding lowlands. While the summer season means lots of people congregating to experience these beautiful vistas for themselves, it is still the best season for visiting. For a shot at a crystal-clear view, it is recommended you wake up early for a morning visit since that seems to be the clearest time of day.
Note: The road to the observation tower is closed from December till March every year and during the open season, parking is limited to first come, first serve – so set those alarms. This once-in-a-lifetime kind of experience shouldn't be missed when visiting the Great Smoky Mountains!
Roaring Fork Motor Nature Trail:

Cost: Free (minus the gas is takes to complete the loop)
Distance: It's roughly 30 miles roundtrip from Parkside Resort and back, and roughly 90 minutes to complete if you don't stop for anything.
How Long To Spend: A Half Day to A Full Day Trip
Though this "trail" is intended for motor vehicles, take your time, rather than just driving through. Stop to enjoy the many outlooks along the way, take some stunning photos to show friends and family back home and learn a bit about the history of the park. Along the way, visit the Place of a Thousand Drips or the various historic structures sprinkled along the route, like the Ephraim Bales Cabin or the Alfred Reagan Tub Mill.
Note: It is recommended that if you are planning on completing the drive this summer, to be sure and make the trek during the weekend to avoid weekday construction that has currently reduced traffic to one lane, each way, while work on improving the roads is completed.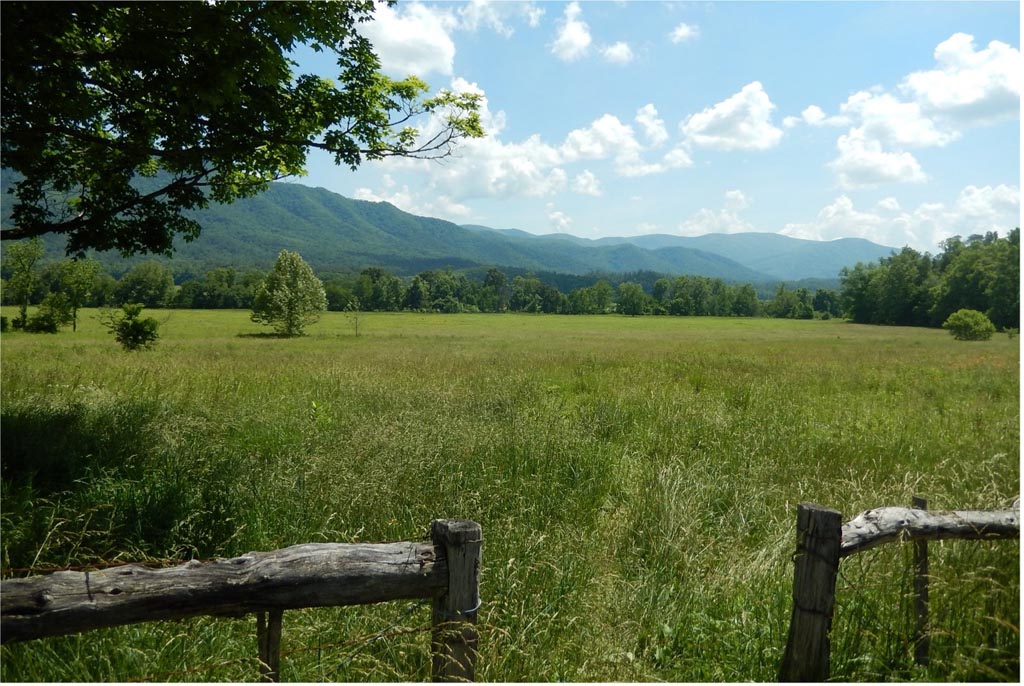 Cost: Free
Distance: From your cabin at Parkside Resort, it'll take you a little over an hour to arrive at the parking lot outside of the Cades Cove Visitor Center, at just under 30 miles.
How Long To Spend: A Full Day, though it can be squeezed into a half day trip, if necessary, though not recommended. You're going to want to take your time here, trust us.
One of the most popular destinations inside the Great Smoky Mountain National Park, Cades Cove offers visitors an absolutely beautiful glimpse into the life of early Southern Appalachian settlers. Having first called this isolated and verdant valley home over two hundred years ago, these settlers left behind the vestiges of their lives that you can still see today in a working grist mill, three churches and other many historical outbuildings and cabins. Visitors enjoy a unique blend of history surrounded by truly spectacular scenic views when they enter Cades Cove. A warning though, if you're not big on crowds, you'll want to avoid visiting during the weekends and the earlier in the day you can arrive, the higher your chances of finding solitude are.
Note: The 11-mile one-way loop, you take to arrive at and leave the center, is closed to motorized vehicles every Wednesday from the months of May till September every year. This is the perfect time to explore the loop via scenic bike ride to really absorb the area's true beauty and history. Don't have a bike? No problem, you can rent one for $15/hour at the Cades Cove Campground Store.
After A Day Well Spent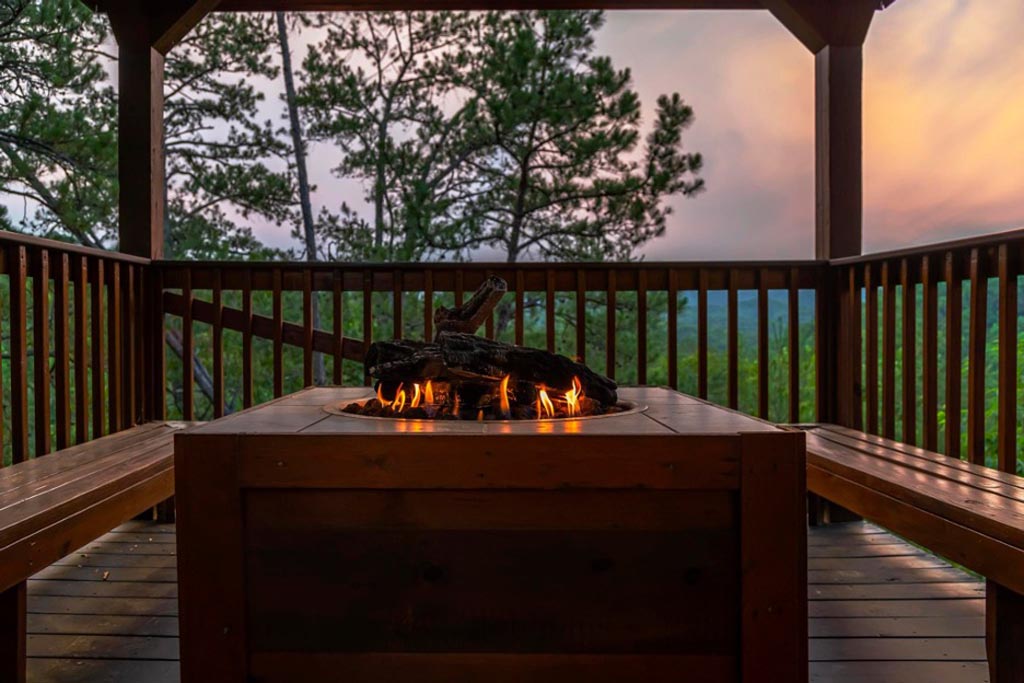 At the end of the day, head back to your cabin at Parkside Resort to unwind in style. Whether that means grabbing a bite to eat at the Grill, relaxing on your porch as the sun sets over those beautiful mountains, or enjoying a movie in your home theatre before sinking in for the night, you'll feel right at home. And if you wake up sore the next day from all that exploring, make sure to schedule an inhouse massage, delivered right to your door so you never even have to put shoes on. So now that you have an idea of some of the amazing (and free) destinations you can visit in the Great Smoky National Park this summer, where will you go first? Call us today at 888-908-6066 to learn more about our accommodations.