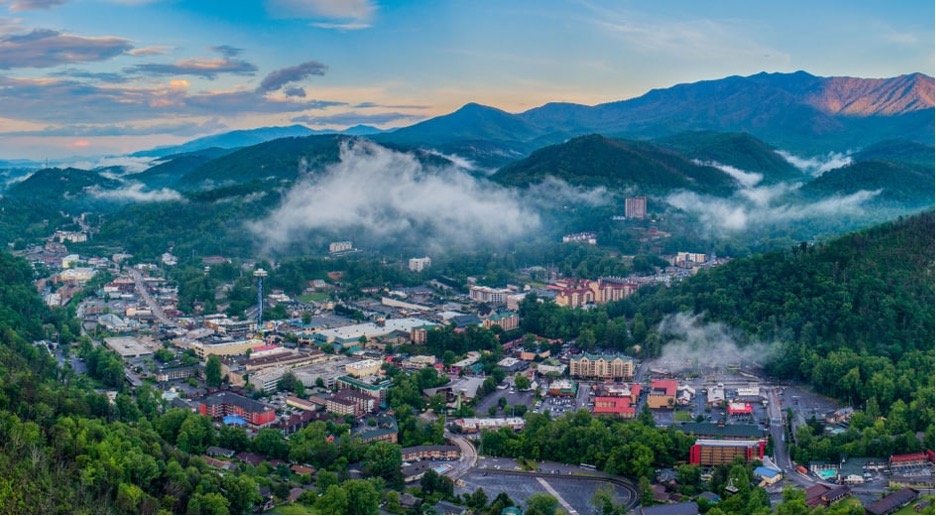 Pigeon Forge, a Tennessee town nestled on the edge of the beautiful Great Smokey Mountain National Park, draws roughly 11 million tourists every year. Though small, this picturesque mountain town is jam-packed with activities, events and excursions to demand your attention and hours. With the town's rich history, penchant for sweet Southern charm, and natural beauty, it makes for the perfect destination for families and friends hoping to make some new summer memories.
While choices are great, with so many things to choose from, it can be difficult to decide how to spend your trip to Pigeon Forge. We've tried to make the decision a little easier for you by compiling a list of popular family-friendly outings, perfect for summer fun in the sun! Make the most out of your visit to Pigeon Forge this summer by making sure you visit these top five attractions!
Dollywood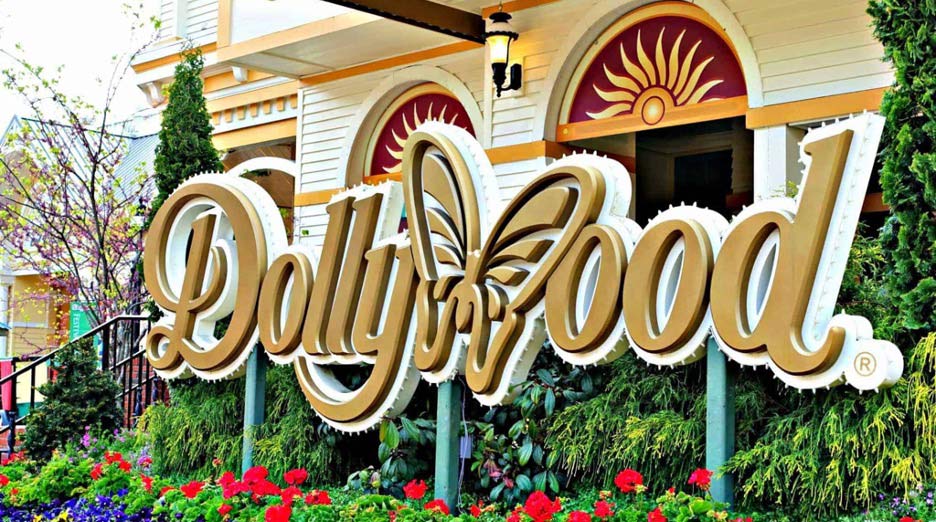 Dollywood opened its gates in May of 1986, and has been giving out thrills, laughs, and some of the best southern cooking in Tennessee, ever since. This fantastic country fantasyland was the invention of America's sweetheart, Dolly Parton, and provides a wonderful day out while also commemorating Parton's life and career. The park has received numerous awards since it's opening day, including the prestigious Liseberg Applause Award, multiple Golden Ticket Awards, and, awarded this year: TripAdvisor's 2022 Number One Theme Park in America (take that Disney!).
The possibilities for excitement and new memories are endless at Dollywood! Whether you choose to hop on one of the nine thrilling roller coasters, fill up on scrumptious snacks like homemade cinnamon bread, enjoy a smokey mountain train excursion or bask under the lights of A Sweet Summer Nights drone and firework show, fun is guaranteed. Dollywood truly offers something for everyone – young, old, thrill-seeker, window-shopper, or Dolly Parton fan – all in one park. Enjoy a bigger, brighter and sweeter summer at Dollywood!
Titanic Museum
Step into one of the largest living Titanic Museums in existence, right here in Pigeon Forge, Tennessee. This gigantic, half-scale replica is home to the biggest collection of Titanic artifacts in the world seen by more than five million visitors every year. Experience what it would have been like to be a passenger aboard the decks of the Titanic that faithful night, when an iceberg quickly brought on the majestic ship's end. Take note of the unparalleled attention to detail, old-world craftmanship, extensive and detailed displays and immersive experiences such as touching an iceberg.
Though surrounding a heavy subject, the Titanic Museum is the perfect educational outing for the whole family to enjoy. With handheld speakers, live exhibits, interactive activities and more displays than you have time to look at – a trip to this museum means a hefty blend of fun and learning. If you're looking for a way to escape the heat, learn something new and make great memories, it's time to reserve your tickets!
The Island in Pigeon Forge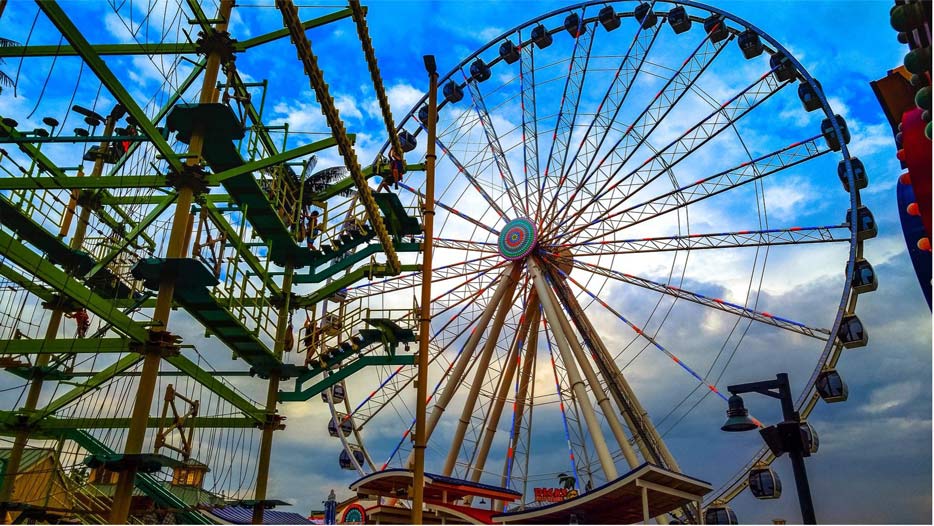 Located in the heart of Pigeon Forge, the Island boasts 23-acres of entertainment and a great way to spend summer afternoon. With over 80 shops, restaurants and attractions, The Island in Pigeon Forge is a kaleidoscope of fun, excitement, and laughter perfect for forgetting your everyday woes. Check out a few of the family-friendly rides like the Great Smokey Mountain Wheel before meandering down Market Street to explore the more than 40 unique retail shops and local boutiques. Once you've stocked up on gourmet popcorn, unique moonshine flavors (something for later) and Paula Deen kitchen goodies, head on down to one of the many restaurants for a perfect ending to your summer day. The only problem is, that once you're stuffed full of good hearty food, and ladened down with shopping bags, you still have to get back to the car, but between the complimentary tram and a day full of fun, we doubt you'll mind too much.
Wonderworks
Pigeon Forge is the home of one of six entertainment centers called Wonderworks. A massive 42,000 square foot indoor amusement park, this attraction combines education and entertainment in a dizzying number of interactive displays, great for all ages. This wacky, upside-down structure is a haven for education made enjoyable by featuring different "wonder zones" to explore. Watch your little ones (you can partake too, there's no age limit for learning) learn about various phenomena and experience them firsthand in a totally safe environment. Enter the "Hurricane Shack" to feel the strength of a category one hurricane and attempt the astronaut training challenge to get an idea of what it feels like to tumble through space. Regardless of what you do, you'll discover something new, in the most delightful way possible at Wonderworks!
Old Mill Square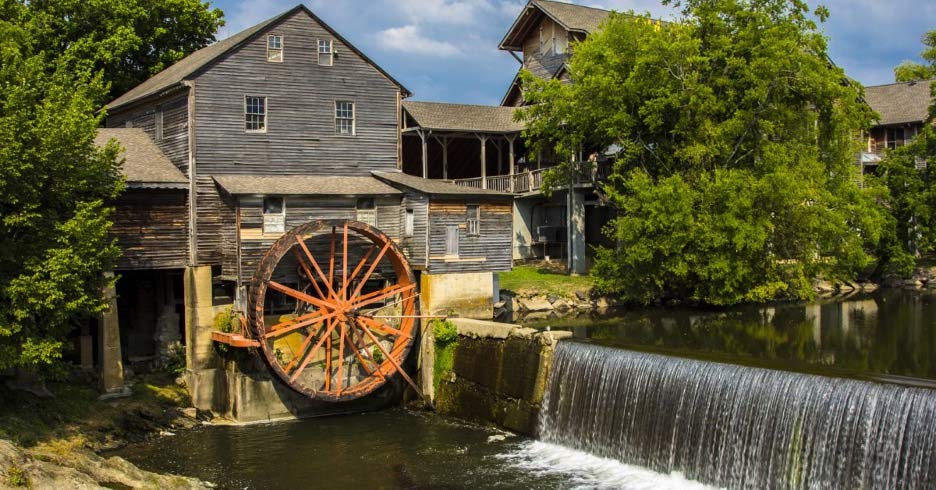 Take a day away from the modern world and experience history as it was nearly 200 years ago, when you visit Old Mill Square. Home to one of the country's oldest continually operating gristmills, built in 1830, this working structure acts as a centerpiece for the historical square that got its name in 1952. Though it may look as if you've traveled back in time when you visit, this landmark destination offers good eats, sweet treats and a truly unique shopping experience to trump any sleek shopping center.
While you wait for your seat at the Old Mill Restaurant or Pottery House Café, stroll through the Old Mill General Store to pick up some freshly ground flour (yes, it's ground at the Old Mill – now talk about a cool souvenir for your fellow baker) or select a handmade art piece from the Pigeon River Pottery shop. After you've been stuffed full of fresh, local favorites like fried catfish, it's time to satisfy that sweet tooth. If you can't choose between fresh churned ice cream at the Old Mill Creamery or handmade fudge from the candy kitchen, you'll just have to visit both. And if it's your style (of course assuming you don't have little one's with bedtimes to be maintained), end the night with a refreshing and tantalizing summer cocktail at the Old Forge Distillery. If you don't leave the Square full, happy and with a slightly lighter wallet, did you really go to Old Mill Square?
Turn In For The Night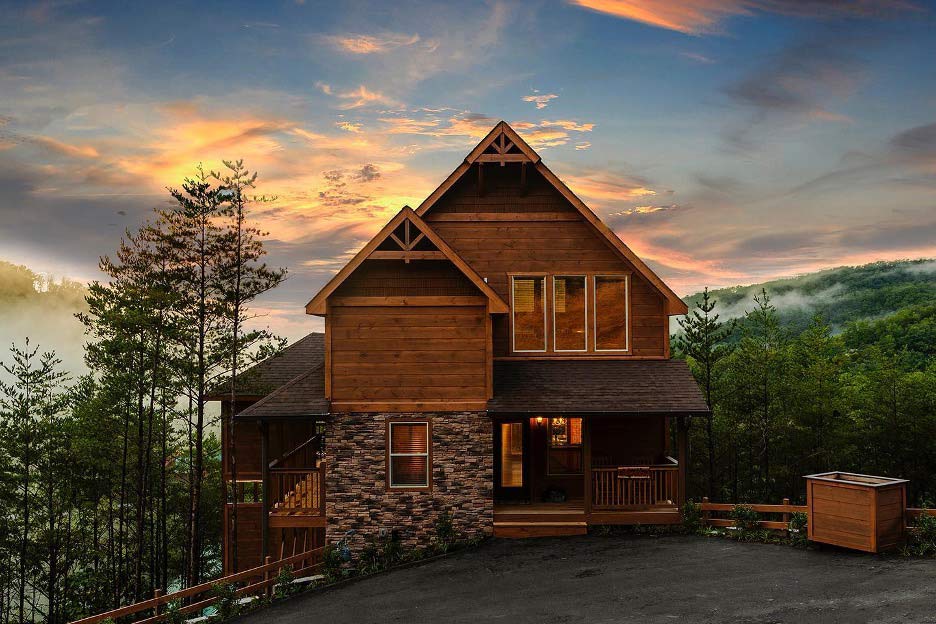 From Dollywood to The Old Mill Square and everything in between, Pigeon Forge has something for everyone to while away the sun-soaked summer days. After spending the daylight exploring and making endless memories, end your day in comfort and luxury at Parkside Resort. Our cabins feature a wide array of amenities, premium services, modern yet cozy decor and are located less than three miles away from the Parkway. We also offer professional concierge services to give any event the special attention it deserves, as well as discounted tickets for our guests, some to attractions that were discussed today! So whether on a family getaway or a couple's retreat, call us at 888-908-6066 to book your cabin reservation and enjoy your own slice of Smokey Mountain paradise.