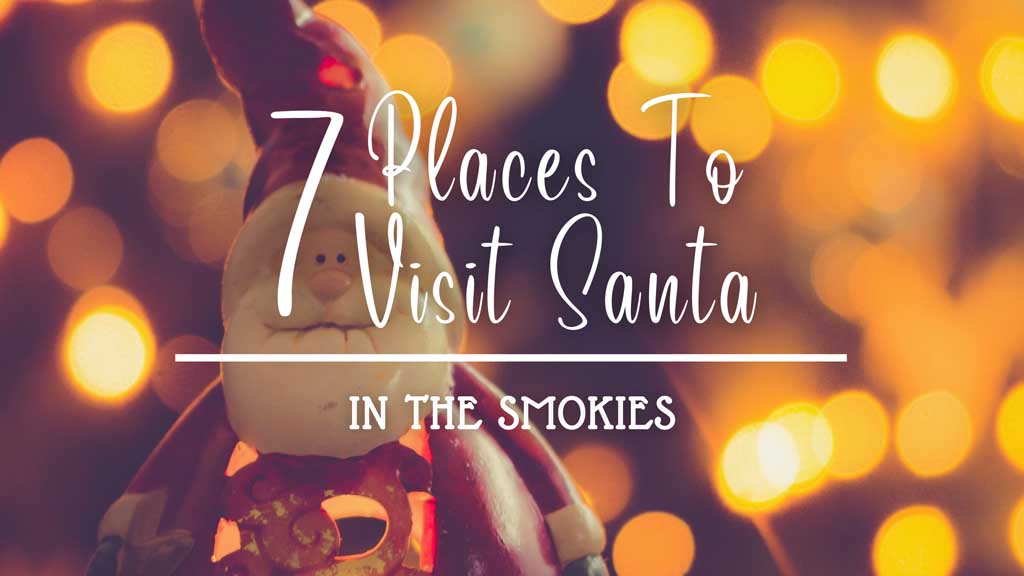 Christmas in the Smoky Mountains has officially begun and with the arrival of this joyous time of year comes good old Chris Cringle himself. Santa Claus has disembarked from his sleigh for the season and can be found at many wonderful destinations around the Smokies! That means, no matter what your itinerary may hold for your trip to the land of blue smoke, planning a holiday excursion to visit Old Saint Nick with the little ones will be a breeze. Continue reading to learn more about some of the festive locations your kiddos can have a Smoky Mountain meet-and-great with Santa this year!
Dollywood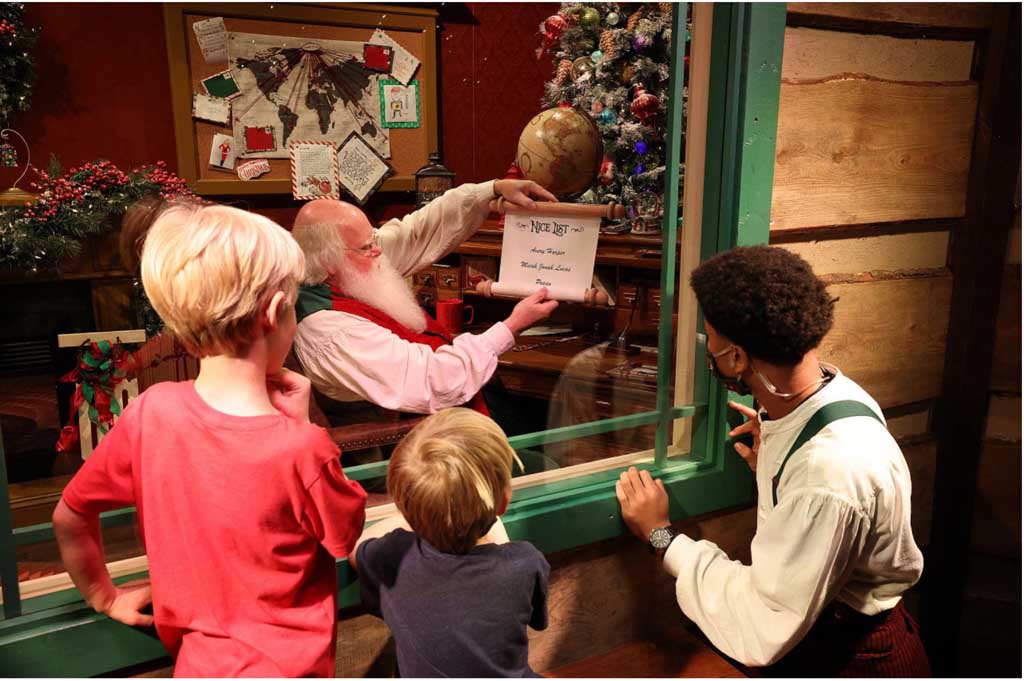 Location: Pigeon Forge
Dates: Open Daily until December 23rd
Back by popular demand, a visit to see Santa while he's hard at work on his famous lists, is a must during your holiday excursion to Dollywood. Watch the magic play out in front of your children's eyes as they greet Santa through the frosted window of his Smoky Mountain cabin, hoping to catch a glimpse of their name on the nice list. Not only will the jolly encounter be a memory the kids will adore, you'll be left with some heartwarming photos so sweet, they'd force anyone's heart to grow a size or two larger…
Anakeesta
Location: Gatlinburg
Dates: December 3rd, 4th, 10th, 17th, 23rd
Head up to the most magical place in Gatlinburg for a Christmas adventure like no other! Start the morning with the kiddos in the best manner possible, by joining Santa and the Missus for a mountaintop breakfast at Anakeesta! Not only will your family gain early access to the park (ensuring you can have a full day at Anakeesta) but you'll also enjoy a delicious breakfast, sing-a-long to your favorite Christmas carols, and (the grand finale) take a professional photo with Santa! From eager children wanting to ask Santa if they'll get dream gift, to adults wanting to get in touch with their inner child, this Christmas outing will help get anyone in the yuletide spirit!
Shadrack Christmas Wonderland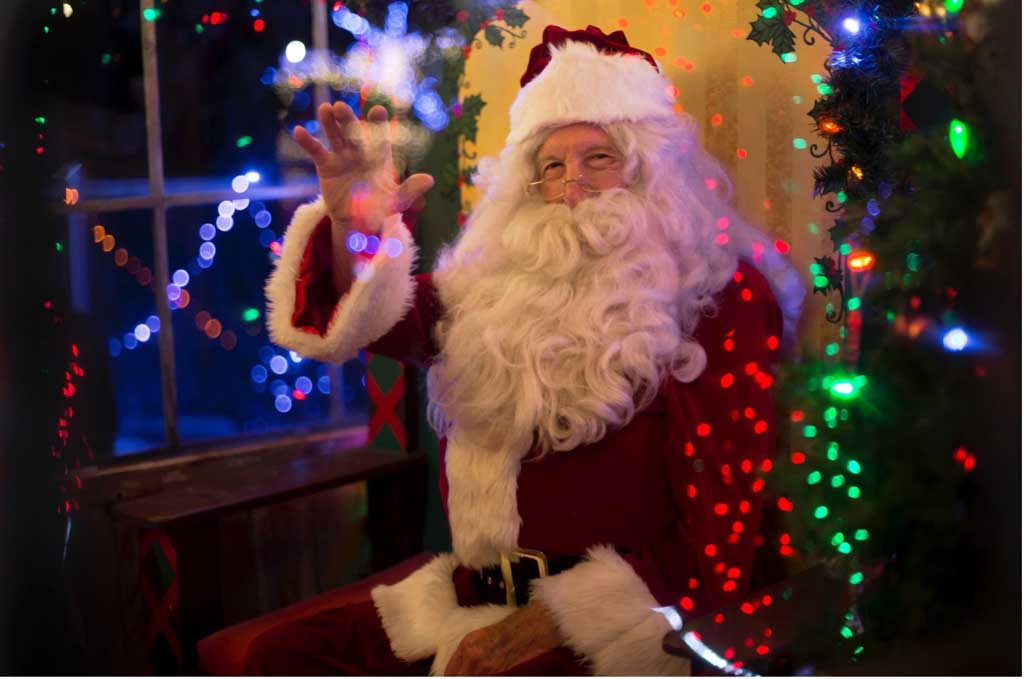 Location: Sevierville
Dates: Open Nightly from 6pm to 10pm until December 23rd
After thirteen years of wowing guests with incredible drive-thru light displays and Christmas cheer celebrated on a whole new scale, Shadrack has announced that their beloved drive-thru light show will be hosting its last season at Smokies Stadium in Sevierville. Though unlikely to be goodbye for good, you'll definitely want to make a point of visiting this dazzling extravaganza of lights, music and holiday cheer one last time before it's gone. Not to mention, in addition to a visual feast, Shadrack also offers patrons the experience of exploring Santa's Village, open nightly, and free with admission to the light show! Allow the little one's to explore the various kid's activities, take a mini train ride, check out Little Ponderosa Zoo animals and (of course) meet and take photos with Santa!
The Island In Pigeon Forge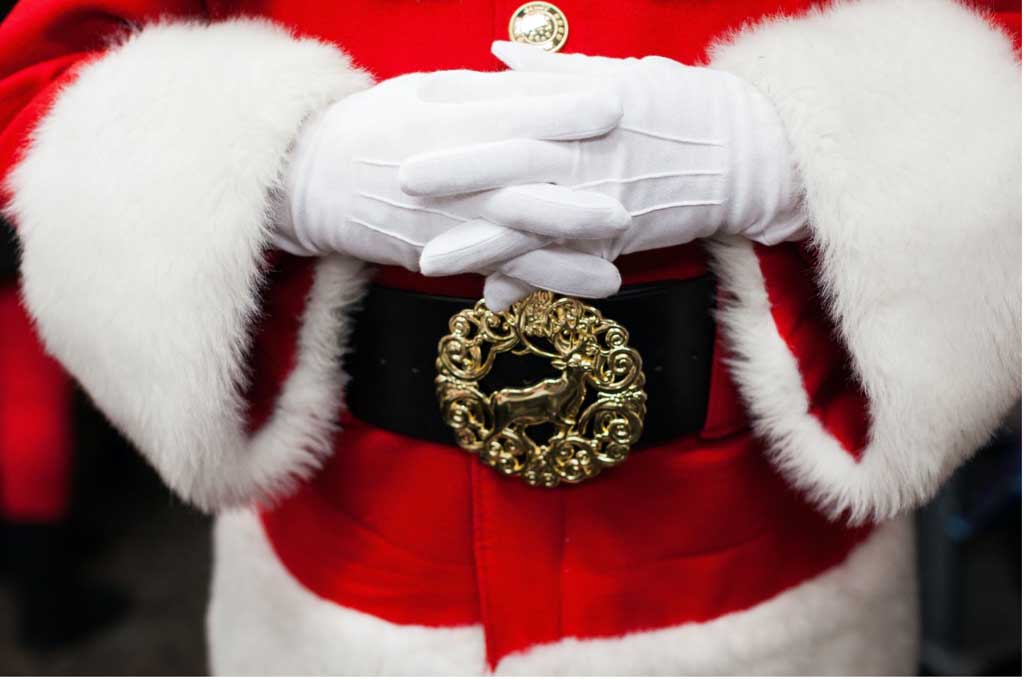 Location: Pigeon Forge
Dates: Open 3pm to 8pm, December 2nd, 3rd, 9th, 10th, 16th to 21st
At The Island in Pigeon Forge, throughout the month of December, your little ones will have the chance to meet and get their photos taken with the Man of Christmas himself, Santa Claus! After getting your snapshots with Old Saint Nick, stick around for the Island Winterfest Christmas Show in the Fountain Courtyard, starting at 6pm. Enjoy a stunning choregraphed water show, complete with three 40-foot-high LED Christmas Trees, millions of lights, holiday jingles filling the air, over a mile of garland and more! Afterwards, head inside to warm up and grab a bite to eat at one of the many fantastic dining options on sight and then finish out the night with some holiday shopping or a ride on the Great Smoky Mountain Wheel for an unbeatable view of the holiday lights covering the city.
Crave Golf Club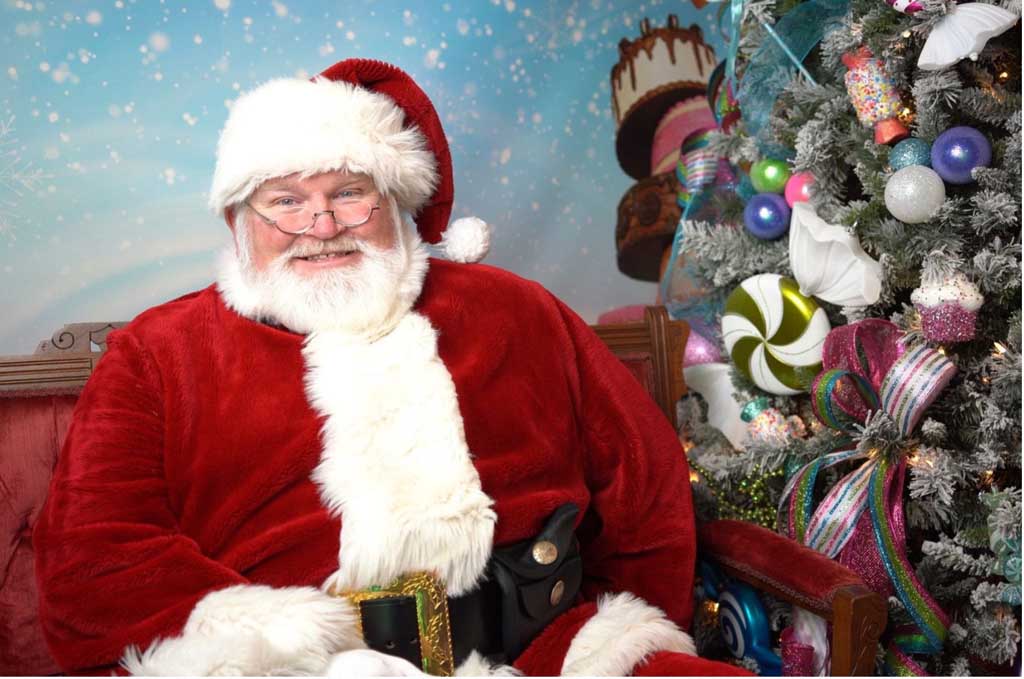 Location: Pigeon Forge
Dates: Santa Clause – December 10th & 20th
The Grouch – December 3rd & 17th
Crave Golf Club in Pigeon Forge, gets all decked out for the holidays, filling their indoor and outdoor mini-golf courses to the brim with holiday cheer. From almost 100 decorated trees, to 30,000 lights, to 20,000 ornaments and over 600-feet of garland, Crave Golf Club offers putt-putt enthusiasts a winter wonderland to play in. Along with the candy cane dream land of interactive mini-golf courses, mini-bowling, escape games and sweet treats, Crave also hosts two unique visitors during the holiday season – Santa Claus and The Christmas Grouch (The Grinch's cousin, we assume)! Make sure to find some time, in between holes, to stop by and get your photos with Santa or the Grouch – depending on who the little ones' want to see most. Can't decide who to see? That's okay, just come by on a different week and meet which ever holiday icon you missed the first-time round!
Santa's Claus-et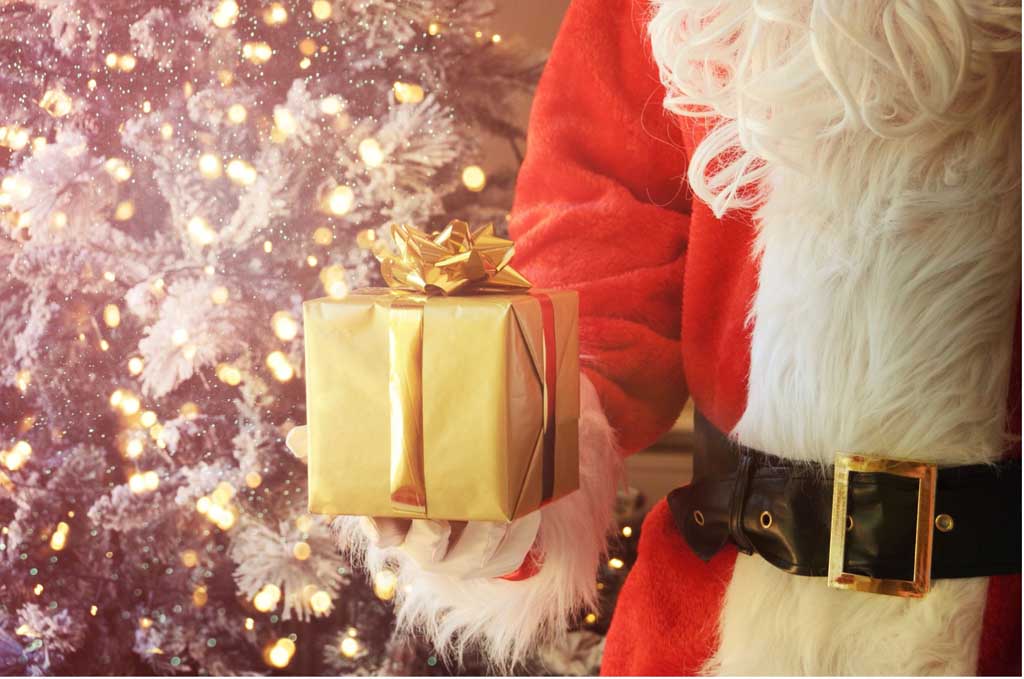 Location: Gatlinburg
Dates: Open 1:30pm to 4:30pm Tuesdays through Sundays or by appointment
If you're wanting a unique Christmas adventure, make sure to plan a trip to Gatlinburg's largest Christmas store, Santa's Claus-et. Browse a seemingly endless collection of holiday decorations, homemade goodies, baking and cooking mixes, toys, art, and so much more! Besides the massive selection of anything and everything Christmas related, Santa Claus himself can be found right around the corner at his Candy Cane Cottage! You can bring the kiddos over to the cottage Tuesdays through Sundays during the afternoon for a walk-in visit with Santa or, if you're wanting a little more time for your kiddos with Father Christmas, be sure to reserve an appointment! Regardless of what you choose, you will be blown away by the amount of yuletide cheer that resides at Santa's Claus-et and your children won't be able to stop talking about their visit with Santa.
SkyLand Ranch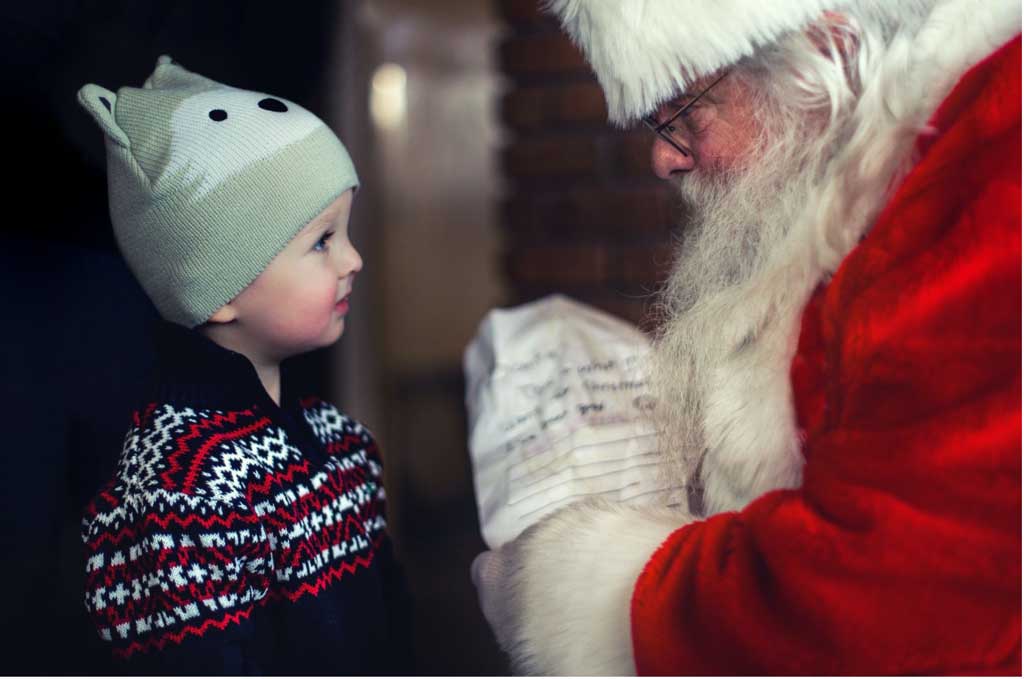 Location: Sevierville
Dates: December 3rd, 4th, 9th to 11th, 15th to 24th
The newest destination in Sevierville has recently opened it's doors to the fine folks in the Smoky Mountains and here to help celebrate the arrival of SkyLand Ranch: Santa Claus! Signing your family up for a chance to enjoy Santa's Country Christmas At SkyLand Ranch means admission to the Ranch, festive activities, a personal call from one of Santa's elves, milk and cookies, as well as a visit and photos with Santa himself! Explore this first-of-its-kind attraction, from the longest mountain coaster in the south-east to local eats to an adorable gaggle of miniature animals all while making cherished holiday memories that will last a lifetime.
A Holiday Home Away From Home
Looking for a place just as charming and magical as your visit with Santa, to return to at the end of the night? Parkside Resort has the finest luxury accommodations in the Smokies with cozy yet refined lodgings, breathtaking views and almost endless amenities, it's the perfect home away from home for the holidays! So tell us, where will your Christmas adventure to meet Old Saint Nick during his stay in the Smoky Mountains, take you first?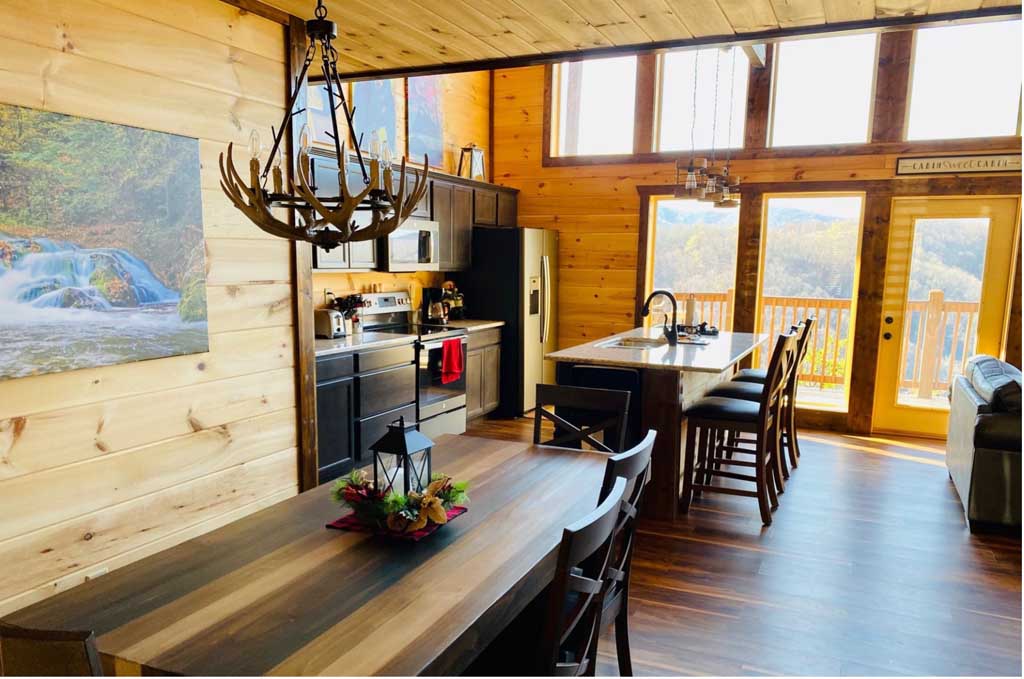 Call us today at 888-908-6066 or visit our website to learn more about our amazing accommodations!