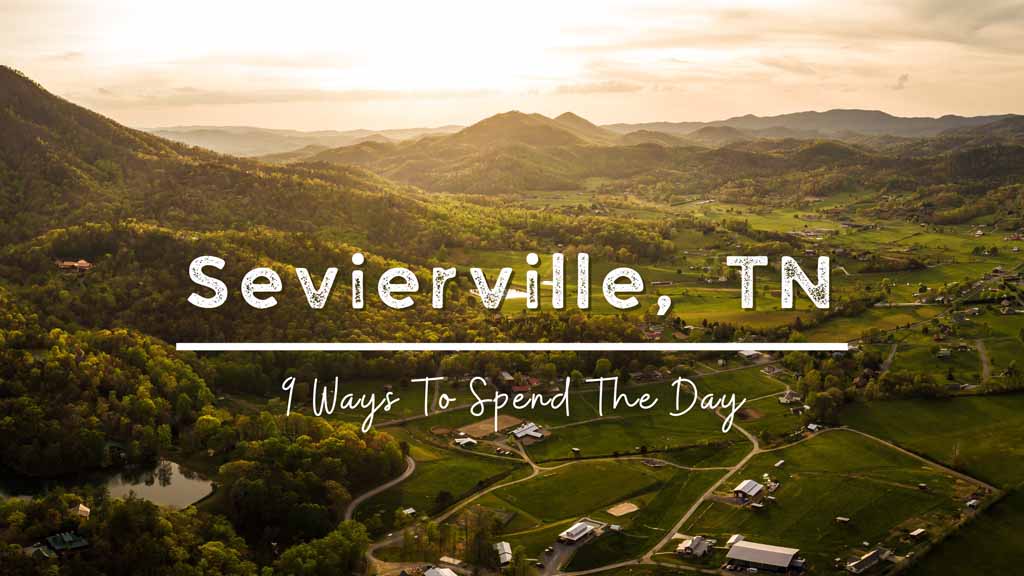 Just a quick jaunt down the Parkway from Pigeon Forge and roughly fifteen miles from the entrance of The Great Smoky Mountains National Park, you'll find the scenic country town of Sevierville, Tennessee. This picturesque hamlet, nestled in the lush hills of the Smokies, proudly touts the title of "Dolly's Hometown" (more on that in a bit) and strives to provide any visitor with a truly authentic Smoky Mountains experience while also showing you a quieter side of the region. From delightful adventures, to off-the-beaten-path treasures, to fantastic shopping opportunities and even historical monuments, there's so many amazing activities to choose from when planning a day in this idyllic community. When attempting to lay out your trip's itinerary, it can feel like an impossible task to narrow down what exactly you want to do first when there's so many options to consider. In hopes of making the selection process a little easier, we've gone ahead and compiled a list of the top nine things to do in Sevierville!
The Dolly Parton Statue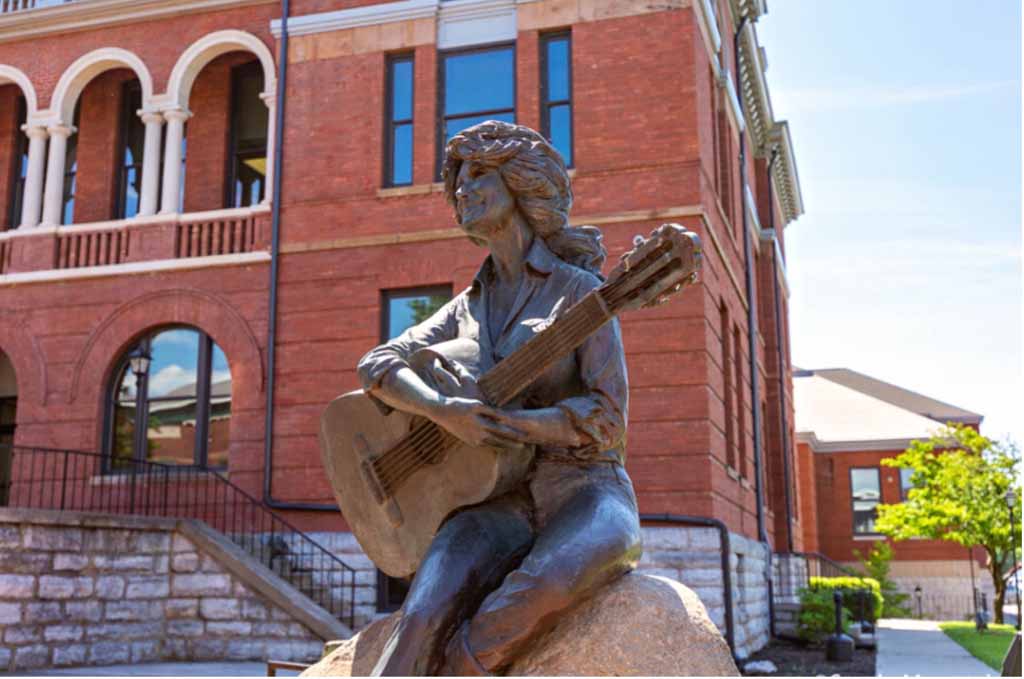 One of the most iconic aspects of Sevierville's history is the fact that it is the hometown of country music legend, Dolly Parton. On January 19th, 1946, Dolly Rebecca Parton was born to parents Lee and Avie Lee Parton, and was the fourth eldest of a large Appalachian family (there were twelve kids in total). Over the years, Dolly worked hard to leave her life of growing up penniless in a small family cabin buried deep in the Smokies and quickly rose to international renown. Nevertheless, even after establishing herself as the Queen of Country, Dolly never forgot where she came from, and has continued to show her love for the area she called home all those years ago. From increasing tourism to bolstering regional education efforts to improving the quality of local healthcare, it seems only fitting that there is a commemorative statue of Dolly in downtown Sevierville honoring all she's done.
Free to visit and snap a few selfies with, this bronze statue was created by local artis Jim Gray and was unveiled in 1987. It depicts a young Dolly perched on a rock happily strumming away on her guitar, a butterfly gently gracing the instrument's neck and a carefree smile stretched across her face. However, due to the country star's popularity, there is typically a crowd hovering around the statue. Be patient as you wait for your turn for a photo, and just remember that you're all Dolly fans here!
Sky High Air Tours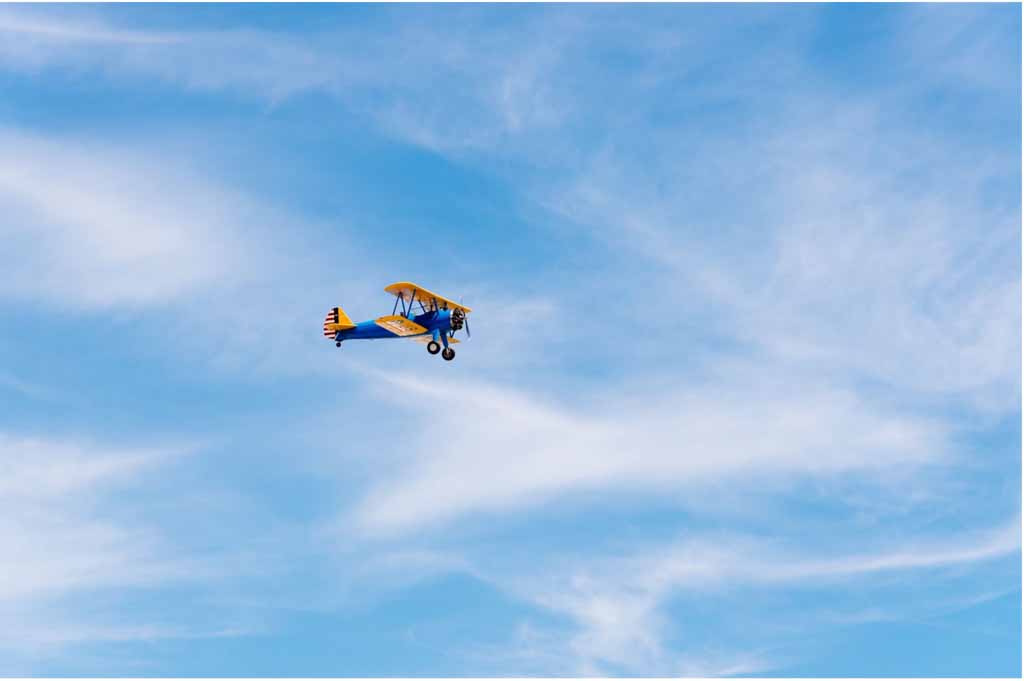 Just around the corner from the Dolly Parton statue is Sky High Air Tours, where you can experience the Smokies from an entirely new perspective. Gaze upon the majesty and beauty of Severe County and the surrounding region from the open-air cockpit of a vintage biplane (an expertly restored 1927 Waco Model 10 Staightwing to be exact). This thrilling ride will provide unforgettable bird's-eye views of the foothills of the Smoky Mountains, and other local scenery, while getting to experience a unique piece of Americana aviation history in action! Rides range from eight, fifteen and thirty minutes long, all ages are welcome and it cost the same to fly two passengers as it does one, so be sure to bring a friend!
Tennessee Museum Of Aviation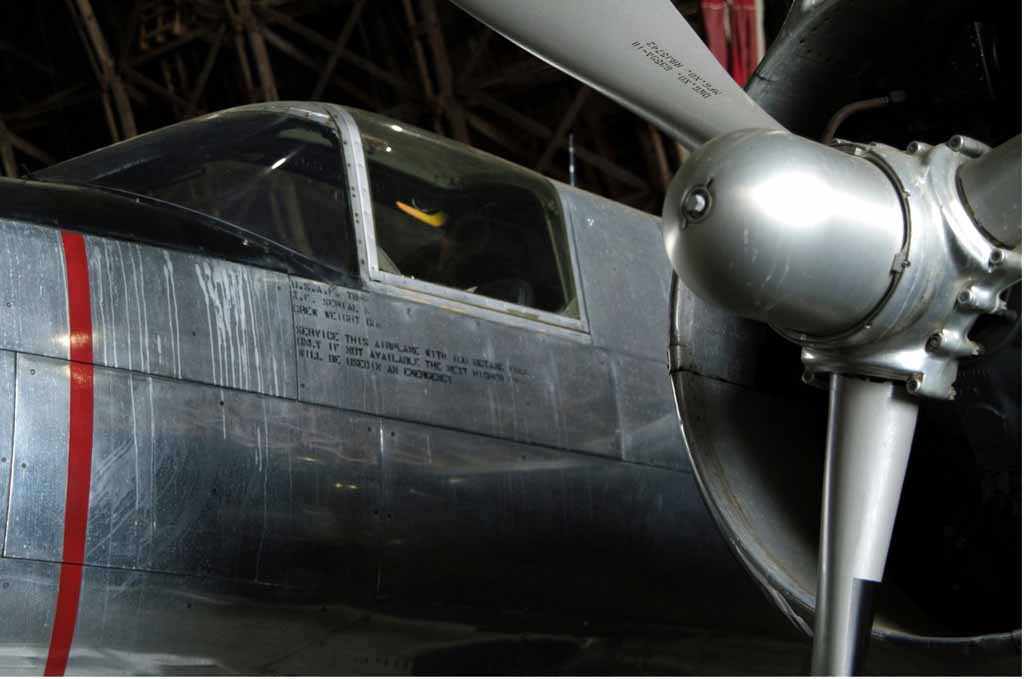 Continuing with the theme of aviation-based adventures, if you love learning about the history of aeronautics in the United States but struggle with a fear of heights, then it's time to buy your ticket to the Tennessee Museum of Aviation! Explore a fantastic collection of warbirds and aviation memorabilia worthy of any plane enthusiast's attention, as you wander the one-of-a-kind 50,000 square-foot facility learning about the history of human flight. This "living" museum provides visitors the chance to encounter excellently preserved military vehicles, aircraft engines, fighter-planes, helicopters, an amphibious aircraft, professionally designed exhibits and vintage planes (that, if you're lucky, you can sometimes see performing unscheduled flight demonstrations)! The museum typically takes a couple of hours to make your way through and is perfect for all ages!
Tennessee Shine Company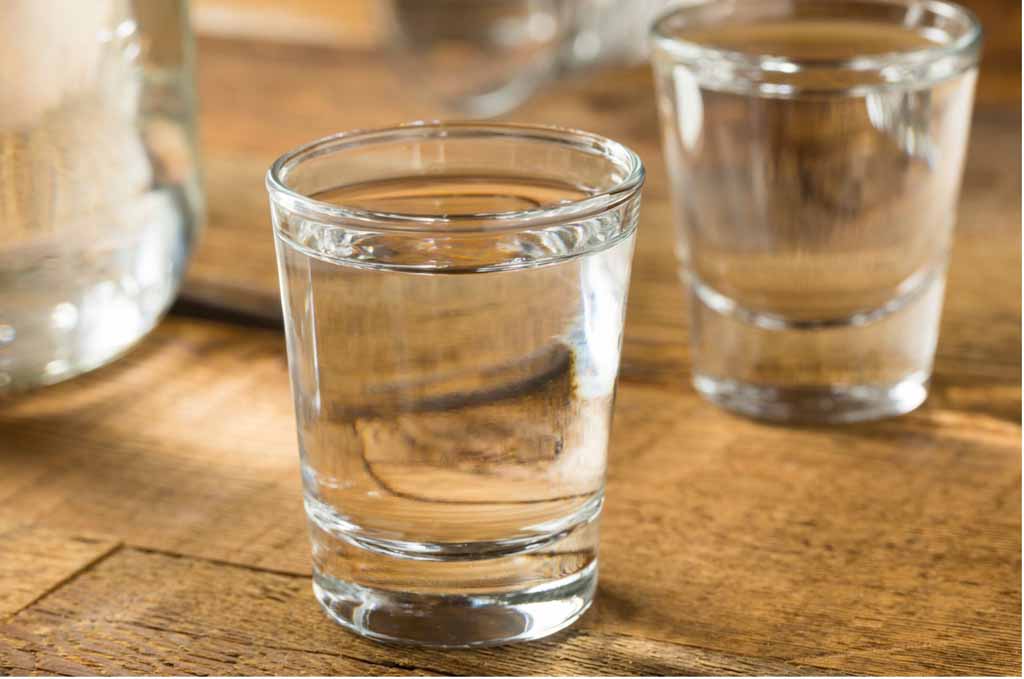 When in Tennessee, one must try some local moonshine (unless you're not one for libations in which case this stop probably won't make it on your list). As an integral part of the state's history, moonshine has been a staple of Appalachian culture for countless years. To learn more about the drink's interesting background and enjoy an entertaining sampling of a wide variety of moonshines, whisky and shine wine, you'll want to head over to Tennessee Shine Company, about a ten-minute drive from downtown. When you visit the massive 11,000 square-foot distillery be prepared to learn as well as sip on some of that white lightning. With roughly half of the facility being dedicated to a self-guided moonshine tour, you will receive an in-depth education on the history of shine production, its significance during the Prohibition, disasters related to the spirit's production, as well as the culture and heritage surrounding the drink. After filling your brain with all sorts of facts, make your way to one of the four tasting bars to experience what modern flavors melding with age-old techniques, taste like.
Forbidden Caverns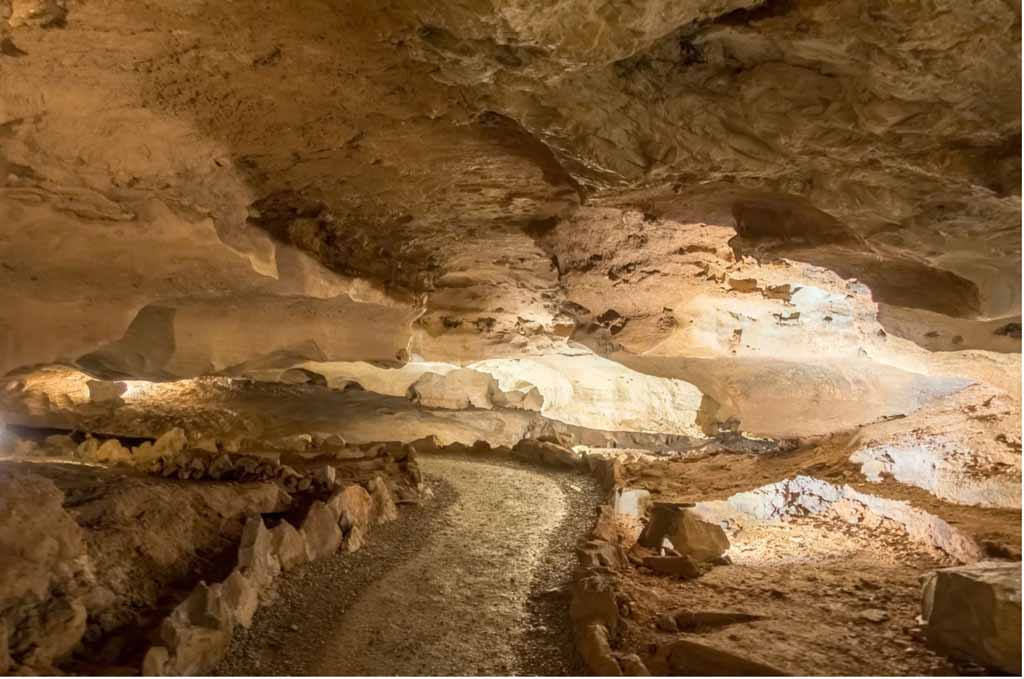 If you're one for learning while having an adventure but aviation isn't a point of interest for you, it may be time to make your way to the Forbidden Caverns. Though a bit of a drive (roughly 25 minutes outside the city limits) this natural attraction is totally worth the trek and has remained a favorite amongst visitors and locals alike since opening to the public in 1967. The cave has had a long, rich and colorful history, which you will learn more about has you travel 200 feet underground, through winding twists and turns full of unique calcite formations, natural chimneys, sparkling flowstone and a crystalline stream. Tours last roughly an hour, are reasonably sized and are led by experienced guides ready to regale you with intriguing facts about the caverns' creation, continued evolution and its fascinating past. Please note that the cave is closed for the season but will reopen April 1st, 2023.
Smoky Mountain Deer Farm And Exotic Petting Zoo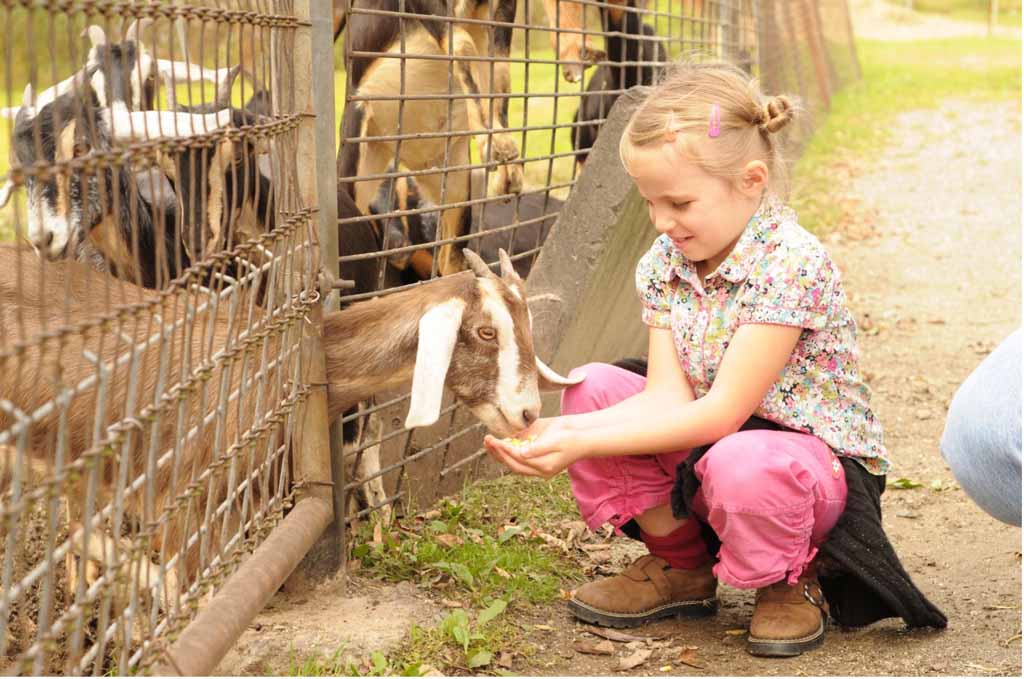 As you're heading back to Sevierville after attempting your hand at some mock "spelunking", you'll want to turn off the main road to make a stop at the Smoky Mountain Deer Farm and Exotic Petting Zoo. Though an ideal excursion for families with little ones, this deer farm provides visitors of any age a chance to escape the hustle and bustle of the city while encountering all sorts of creatures and critters. Experience a charming barnyard environment that spans over 140 acres of verdant landscape as you meet, pet and feed a wide variety of friendly animals including goats, elk, camels, zebra, Watutsi cattle, miniature horses, emu, donkeys, sika deer and so much more! If feeding and loving on a whole menagerie of unique animals isn't enough for you, be sure to check out the onsite riding stables, perfect for "rusty" or first-time riders. There are even pony rides for the kiddos to enjoy! However, keep in mind that due to popular demand, reservations are required for any horseback riding activities.
Foxfire Mountain Adventure Park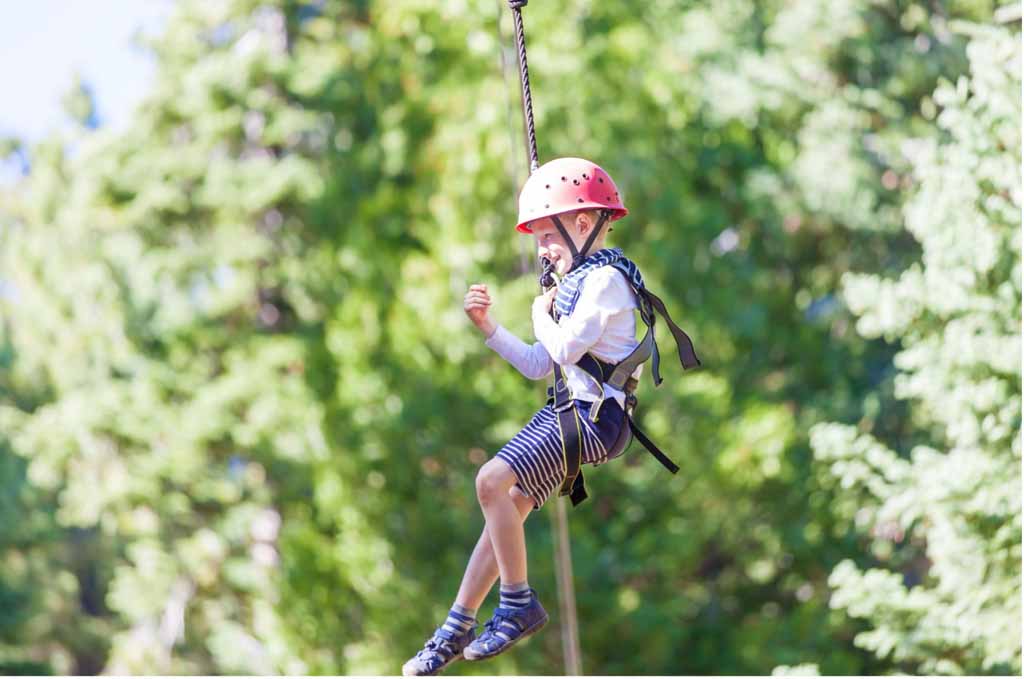 Another Sevierville destination that requires a bit of driving (but is totally worth it) is that of Foxfire Mountain Adventure Park. Foxfire is the product of years of hard work and the dedication of the multigenerational family that first transformed their former cattle farm into a Smoky Mountain nature retreat (who are still running things to this day), and offers a day jammed-packed with unforgettable memories. Try your hand at the highest, longest and fastest zipline in the Smokies (lovingly called the Goliath Tour), some extreme rock wall climbing, an aerial ropes course, off-road trekking on a Bear Crawler ATV and more! If you're wanting an activity that's a bit more laidback and introspective, be sure to walk some of the beautiful trails passing creeks, pastures and waterfalls (all rating easy to moderate on the difficulty scale) and make a trip across the longest swinging bridge in the United States, Bridge To Prosperity. This bridge spans an impressive 330 feet and hangs over 70 feet above Foxfire Gorge for some truly breathtaking scenery. Keep in mind that some activities at the park are seasonal and may not be available at the time of your visit.
The Applebarn Cider Mill And General Store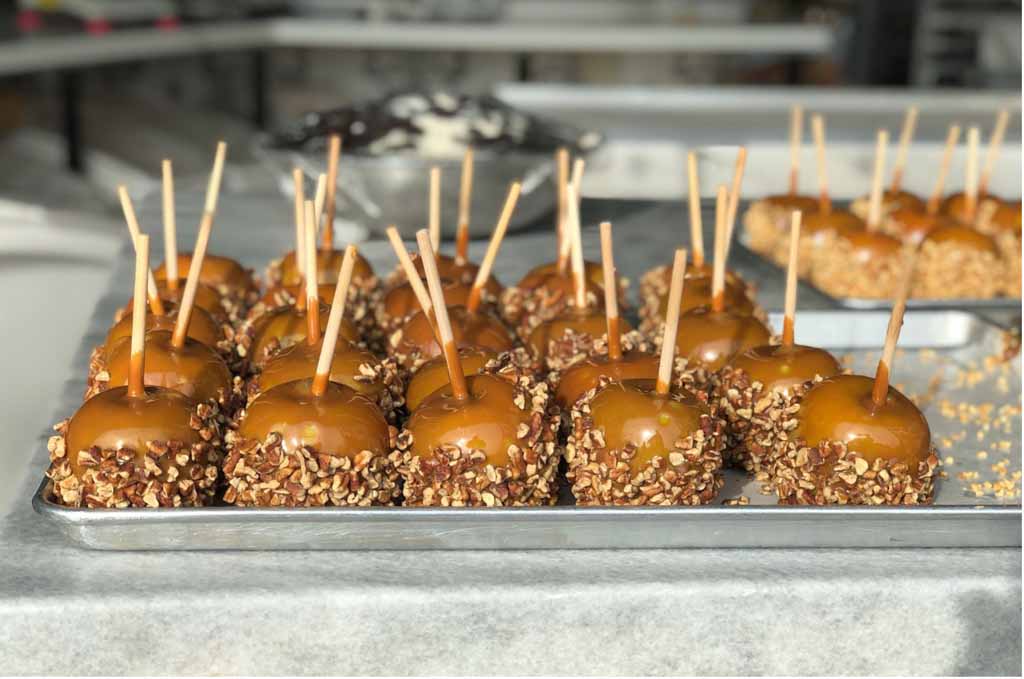 It's time to go to the orchard! Or at least that's what you'll be saying once you read about all the wonderful things the Applebarn Cider Mill has to offer its visitors. This expansive complex can be found just off the Parkway in Sevierville and offers visitors with a one-of-a-kind country excursion right in the heart of the Smokies. With a charming general store full of homespun goodies, a candy factory, an old-fashion creamery that makes all their treats on-site, two wildly popular restaurants, a cider house and a winery, there is quite literally something for everyone to enjoy! There's even an all-year-round Christmas and Candle store for those of us who never get enough of the jolliest season of the year. And the best part about it all? Everything is locally sourced, meaning that as you enjoy your authentic country experience you will also be supporting small businesses and farms all over the area!
Dig'n Zone (coming soon!)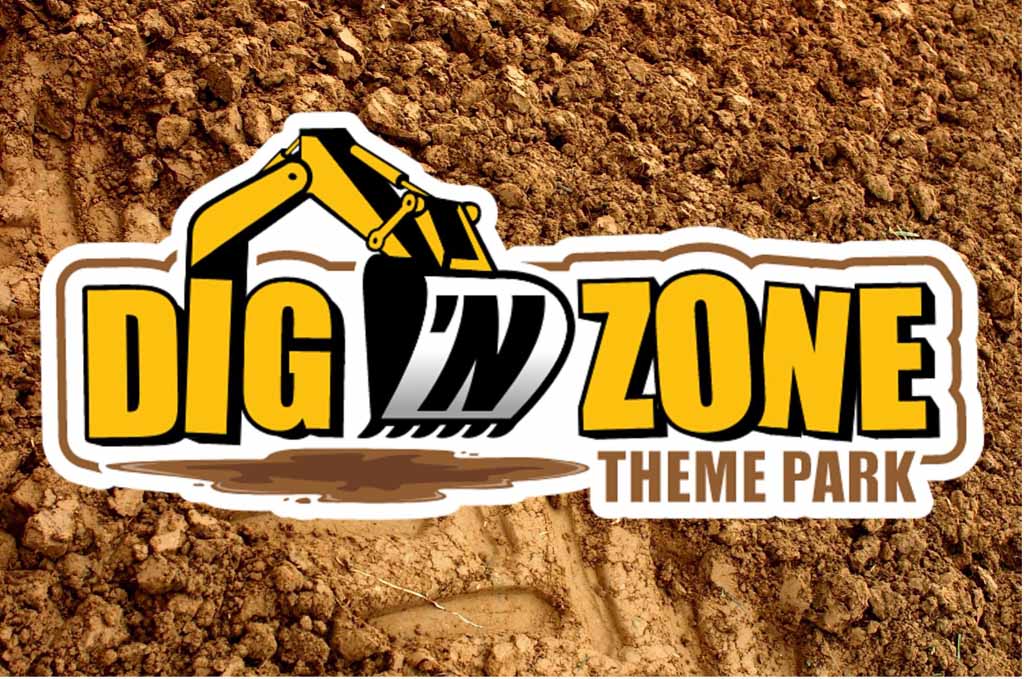 Arriving Spring of 2023, Sevierville is soon to be home to one of the most unique theme parks in the country, Dig'n Zone! This park will be a construction-themed adventure perfect for all ages and full of wonderfully unique rides and attractions. Ride, drive and operate various types of construction equipment (yes, they are the real deal) from excavators, to pavement rollers, to forklifts and so much more. Between fantastic and unique rides, great local food vendors and seasonal events, this family-centric amusement park is a must visit for anyone with youngsters or a young heart themselves. Visit their Facebook page to test your wit by naming one of the new rides and place a vote for your favorite mascot design before their grand opening!
The Abode Of Your Dreams
Need a fantastic place to stay that can comfortably host everyone in your party while still providing you the peace and privacy of the Smokies? Then it's time to book with Parkside Resort to reserve a luxury Smoky Mountain cabin for your next trip to the area! From cozy forest hideaways to sprawling mountain retreats, you'll find the perfect home away from home at Parkside.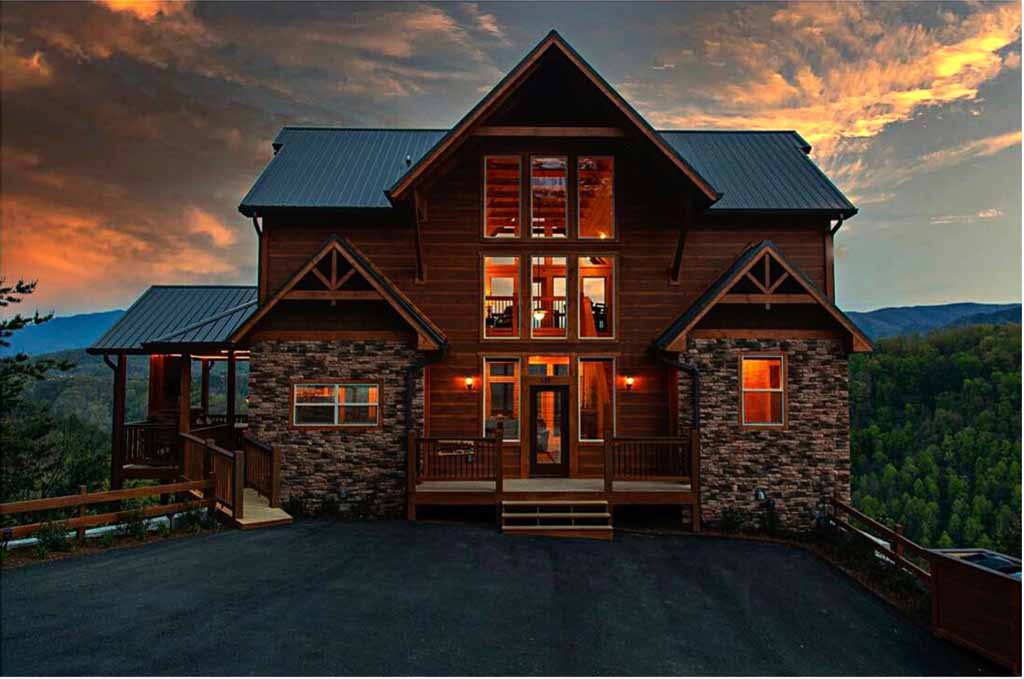 Call us today at 888-908-6066 or visit our website to learn more about our amazing accommodations!