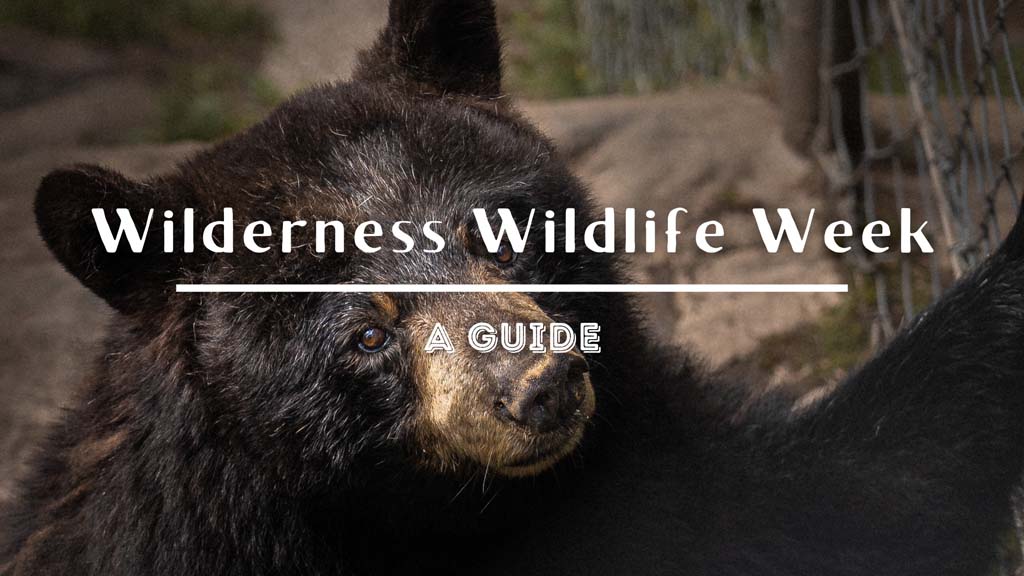 A Guide To: Wilderness Wildlife Week
Back in 1990, Ken Jenkins, a passionate and world-recognized nature photographer, brought the city of Pigeon Forge a proposition. Ken proposed the idea of creating a unique event meant to educate, increase awareness and boost efforts in nature conservation in The Smoky Mountains region and all over the world. What started as an inspired concept was soon transformed into Wilderness Wildlife Week, a week full of educational family-friendly programs, and has been a staple event in Pigeon Forge ever since.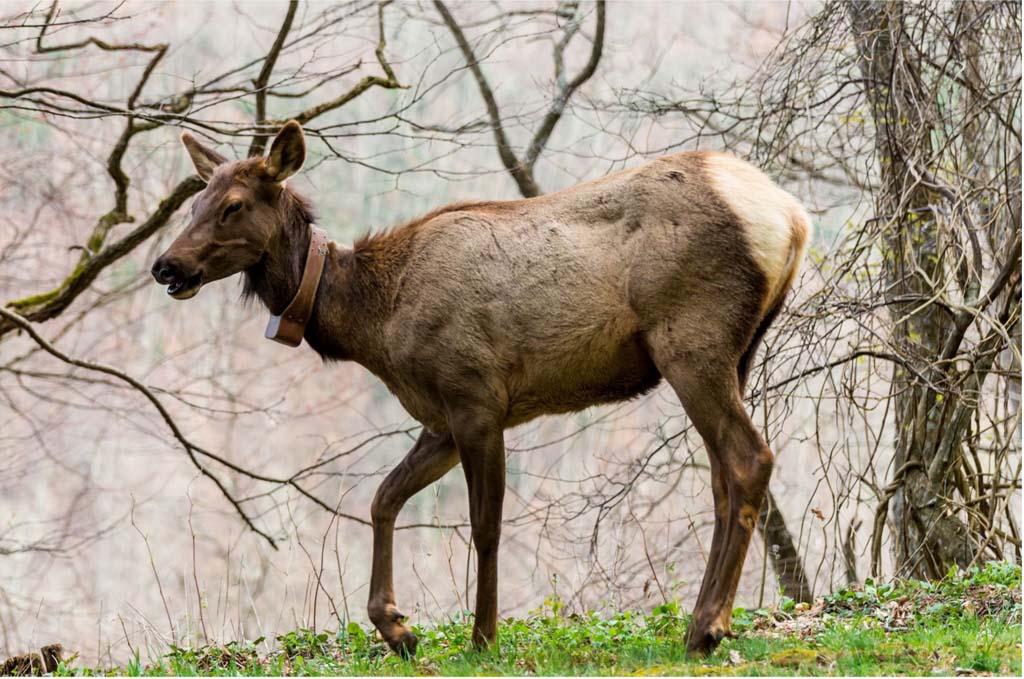 Wilderness Wildlife Week is five days, jammed packed with workshops, classes, panel discussions, demonstrations, activities, guided hikes through the Smokies and a variety of different driven tours. While in attendance, you will learn about the Smoky Mountains' past, present, and future (as well as the world around us) through various topics from wildlife diversity, to music of the Appalachians, to Smoky Mountain history and conservation. As every year before it, the 2023 Wilderness Wildlife Week will be free to the public and geared towards nature enthusiasts of any age, making it the perfect family adventure! But don't worry, you don't have to be a mountain man or avid nature photographer to enjoy, as long as you have an interest in this planet and the people residing on it – you'll find something to enthrall you!
The Schedule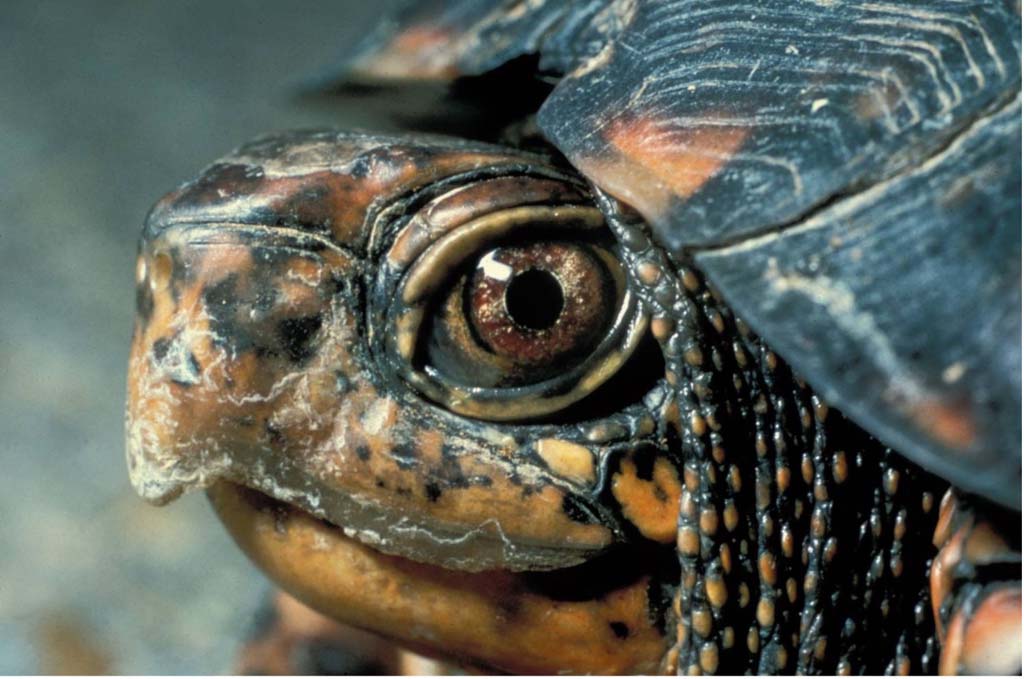 Every year, hundreds of passionate experts congregate in Pigeon Forge to teach and share with others their experiences, knowledge and general love for the Smokies. This weeklong celebration of our smoke-covered peaks includes a myriad of topics that will be explored and elaborated on, by individuals from all over the country. It's not often you have so many talented and enthusiastic outdoorsmen, craftsmen, historians and artists together under the same roof, and it shows. Starting at nine each morning until eight at night, lectures, discussion panels and workshops will help enlighten visitors about the diverse nature and history of the Smoky Mountains. Maybe you've always wanted to know more about wildflowers found in the park, or perhaps hearing poetry written by early Appalachian settlers is more your style? If those options don't appeal, you can always attend a class to learn more about the nature conservation efforts being made in the Smokies or check out sessions covering eco-art or nature photography. Regardless of which sessions you attend, we can guarantee you'll learn something new and will meet people with similar interests and passions.
Considered to be one of the country's top wilderness educational events, Wilderness Wildlife Week has classes appropriate for every age group out there – meaning that adventurers of any age can learn and enjoy. If your kiddos will be attending the event with you, be sure to check out the Junior Ranger Program (intended for ages 12 and younger), to take advantage of the kid-friendly activities, games and prizes. As for the older attendees, the areas discussed will include:
Stream Fishing
Birds Of Prey
Wildlife Photography
Storytelling
History of The Smokies And It's People
The tales of Smoky Mountain Adventurers
Foraging
Smoky Mountain Hiking
Preservation And Conservation Efforts
What's New With the Smoky Mountains National Park
Eco-Art
Railroads Throughout The Smokies
Music And Sounds Of The Appalachians
Winter Hummingbirds
What Do Owl's Eat?
Bear Habitat And Behaviors
Smoky Mountain Wildflowers
Community Science
Appalachian Poetry And Paintings
Wildlife Diversity
And More!
While most sessions will maintain a lecture-style format, others will have a more involved approach – including hands-on-activities and the chance to hone your skills. Whether you're an advance outdoorsman or an amateur rambler, you'll gain valuable information and the chance to meet some fellow nature-lovers!
Arts & Crafts Classes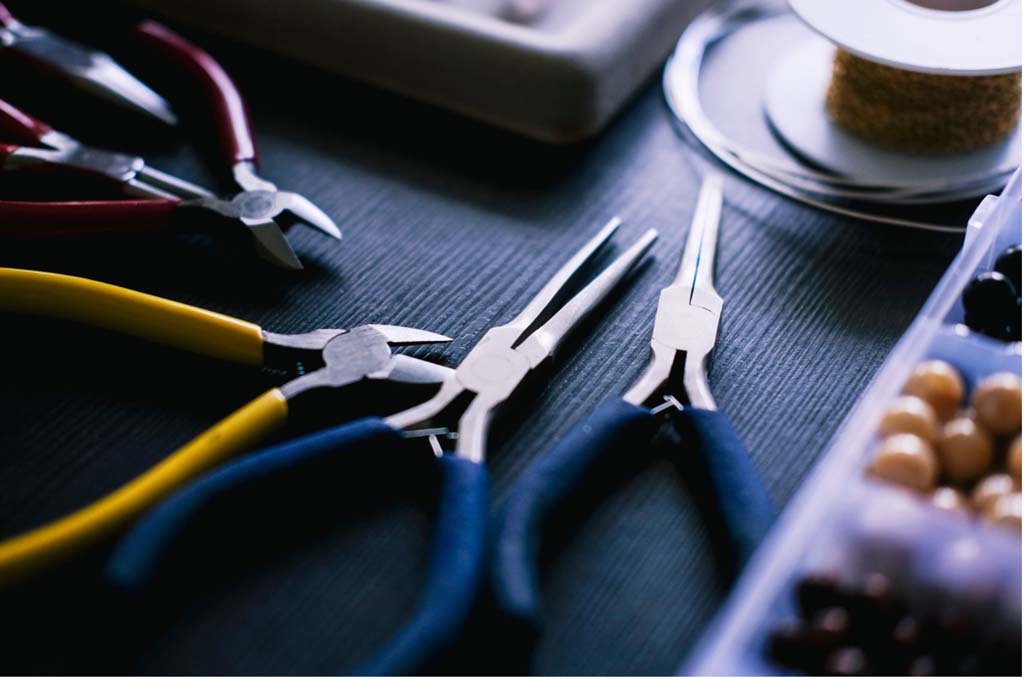 In between learning about how Appalachian culture and art as evolved over the years and exploring the flora, fauna and conservation of The Smokies, you can partake in some arts and craft classes. All classes are free to attend, but do have a limited number of registration slots, so make sure to visit the information desk to reserve a spot. Also keep in mind the age restrictions for each course, some of the crafts will involve tools and techniques that are not intended for children. However, as mentioned earlier, if you have children attending Wilderness Wildlife Week with you, they can enjoy the Junior Park Ranger program while you discover the techniques to weaving your very own plant stand. Besides weaving a stand, the arts and craft classes will cover topics on how to:
Make A River Rock Pendant (Ages 16+)
Make A Pencil Holder Basket (Ages 12+, Under 18 Must Have Adult Present)
Make Natural Gemstone Earrings (Ages 16+)
Weave An Indoor Plant Stand (Ages 18+, One Person Per Family)
Make Thumbprint Designs (All Ages Welcome)
Learn Basic Guitar Techniques
And More!
Excursions And Vendors
If educational lectures, free art and craft classes and live music weren't enough to entice you to check out Wilderness Wildlife Week, how about the offer of multiple different guided hikes and trips to partake in each day of the event? From an easy jaunt through the Gatlinburg trail to more challenging hikes like Hen Wallow Falls or even grueling treks like the climb to Rocky Top via Anthony Creek, there's a guided adventure for every trekker attending Wilderness Wildlife Week. Learn about the Park's history and its inhabitants over the years as you explore the trails with an experienced guide – revealing secrets of the Smokies you never would have known otherwise.
Keep in mind that these excursions may not be suitable for everyone in your group due to either age or physical limitations (or maybe scaling mountainsides isn't your idea of fun) but that doesn't mean they can't partake in the excitement! Instead of a hike, sign up for one of the various driving trips offered as well! Attempt your hand at some offroad adventuring with Pink Jeep Tours, see the Smoky Mountains in a whole new light with a Photo Safari or simply enjoy delving into various historical topics revolving around the park. Please note that like the craft classes discussed earlier, registration is very limited for these excursions, so ensure you are at the convention center at eight in the morning on Tuesday (the first day of this week long event) in order to participate in the lottery draw for a spot on a trip.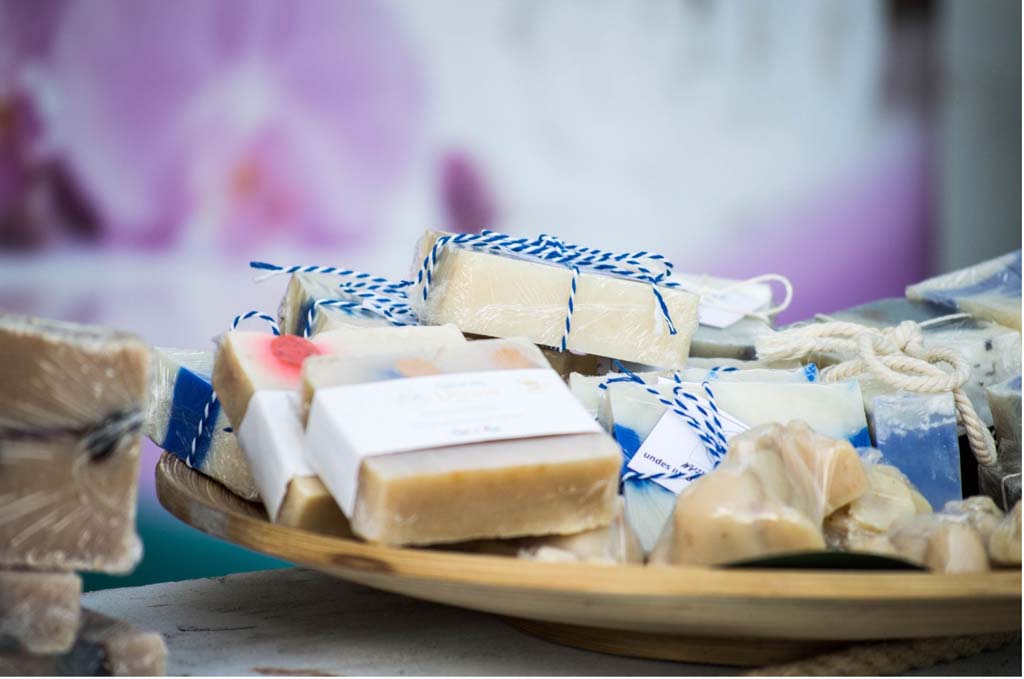 If you can somehow still find time within your week of lectures, hikes, tours, classes, live music and great company, you'll have to check out the slew of local booths and vendors that will be present each day of the event. Browse a selection of local art, photography, handmade goods, and so much more. Pick up some souvenirs to remember your adventure by while also supporting small local businesses. Who knows, maybe you'll find a treasure you never knew you needed!
At The End Of The Day
The knowledge you will gain from attending the Wilderness Wildlife Week in Pigeon Forge will last a lifetime and may even inspire you to try some new escapades in your future. With the wonderful memories you'll make, skills you'll practice and connections you'll form with other lovers of the outdoors, it's hard to believe the event is completely free! So, what are you waiting for? It's time to plan your trip to this year's Wilderness Wildlife Week!
Wilderness Wildlife Week 2023 will take place this January 24th to 28th from 9:00am to 8:00pm at the Ramsey Hotel and Convention Center. Need a wonderful, comfy place to come back to after a day stuffed full of learning, traversing and expanding horizons? Then it's time to contact Parkside Resort to reserve one of our beautiful, private cabins – able to accommodate any size of group and equipped with an almost endless list of amenities for your comfort and enjoyment. Not to mention, this slice of mountain paradise – that is yours exclusively during your stay with us – is only minutes away from the Parkway in Pigeon Forge. This means you're within a stone's throw of all the excitement while being far enough away to relish the peace and serenity of the Smokies. At Parkside Resort, we'll make sure your stay is one to remember!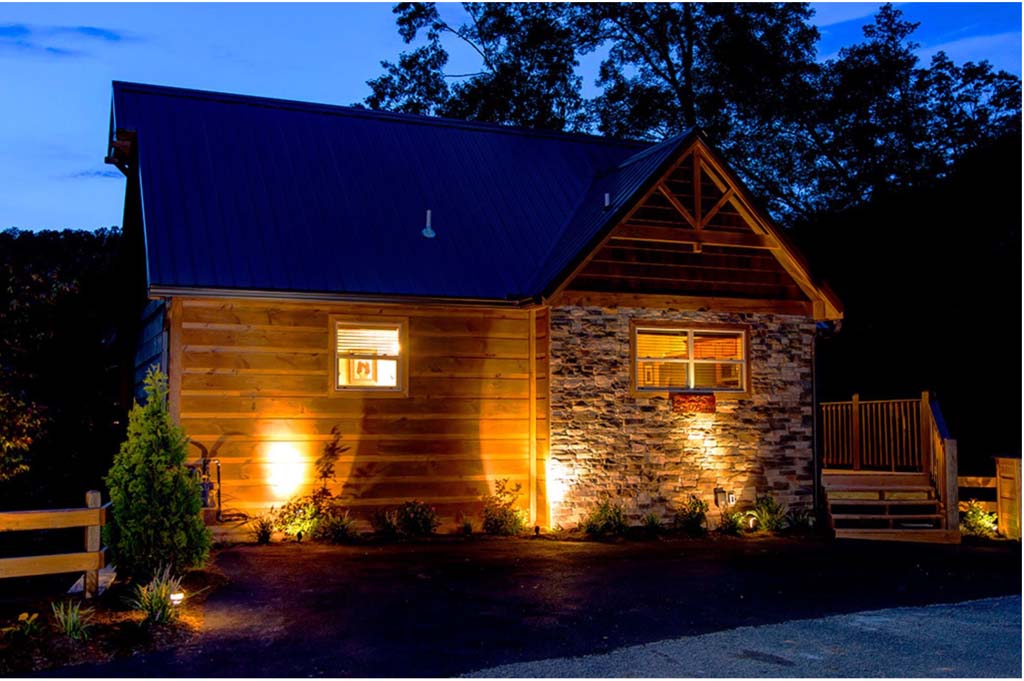 Call us today at 888-908-6066 or visit our website to learn more about our amazing accommodations!