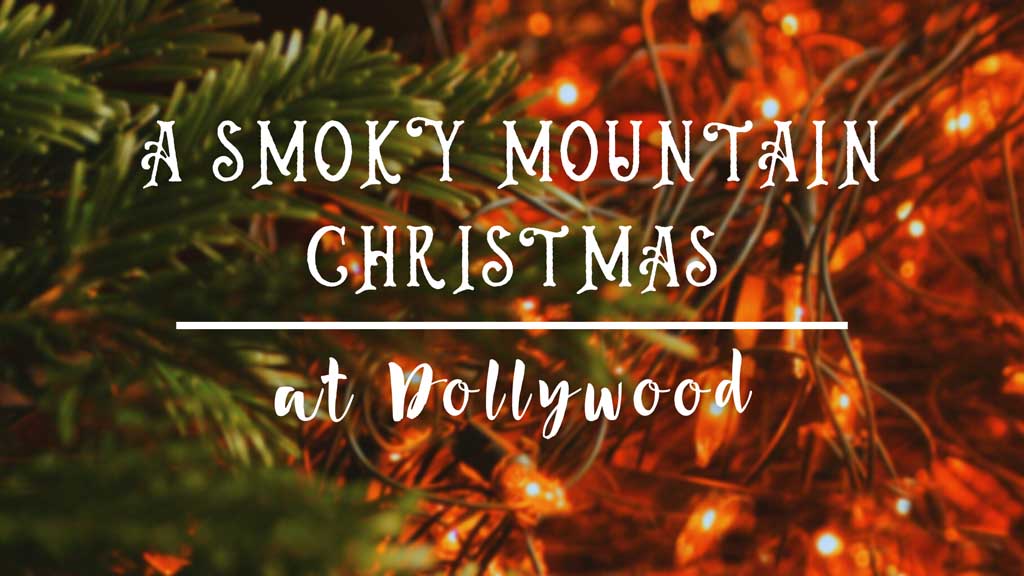 With the harvest season come and gone, Halloween decorations are being tucked away and replaced with festive Christmas décor. In no place is that more obvious, then in the Smokies, where Christmas comes to live and thrive for roughly two months out of the year (sometimes even longer). With miles of holiday light displays, Christmas shopping, festive-themed treats, specialty events and shows celebrating the season, there's plenty of things to do in the Smoky Mountains to get you and your loved ones in the Christmas spirit! Everywhere you look, you'll see holiday cheer embellishing practically every street corner in the mountain towns of Sevier County, but the wonderland that is Dollywood, brings a whole new meaning to "deck the halls." Continue reading to explore the different wonderful attractions that come with the arrival of Christmas to Dollywood.
Dollywood's Smoky Mountain Christmas is currently open to the public and will be exciting guests' imagination until January 1st, 2023. While there's nothing better than being home for Christmas, surrounded by friends and family – a holiday visit to Dollywood, might be the next best thing. This Christmas festival is world-renown and has won the "Best Christmas Event" Golden Ticket Award from Amusement TODAY for the 14th year in a row – leaving them undefeated in the category and for good reason too. When you plan a visit to Smoky Mountain Christmas, you're signing up for an experience like no other, that you and your family won't soon forget.
6 Million Lights: When the sun sets over Pigeon Forge, wander the park as you take in the stunning holiday light displays and decorations totaling to 6 MILLION (yes, you read that right) lights sparkling around you. From countless Christmas trees, to regular trees with every branch covered with lights, to pathways with so many hanging lights you feel as if you've stepped into a fairytale, the joyful whimsy is endless. With that many lights aglow, it can be easy to overlook details – possibly missing your new favorite display. To help ease some of the festive confusion the Product and Planning team at Dollywood have been tirelessly designing "lighting zones" around the park this year. This way, as you explore each of the eight different zones, you'll be able to better focus on
those smaller (but just as magical) details than years prior.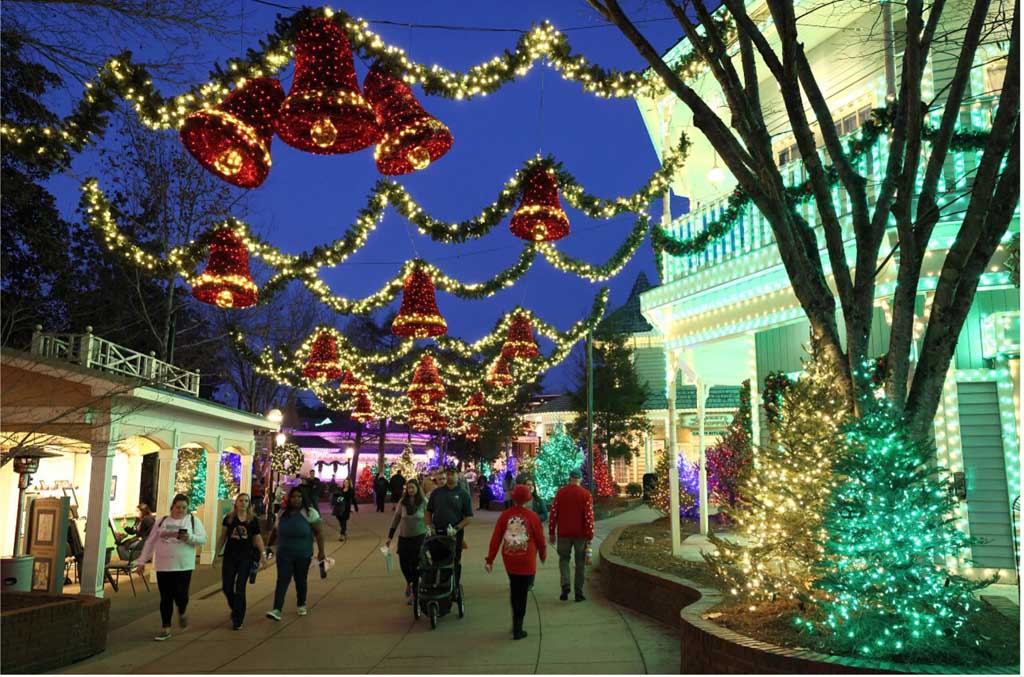 Glacier Ridge: An absolute hit with the little ones, this animated production sprawls across Wilderness Pass and Timber Canyon and tells the touching story of a Smoky Mountain Christmas miracle. This magical tale of two bears crossing great lengths to spend Christmas together, is weaved right in front of your eyes through a stunning animated and synchronized light show. The show's grand finale even includes "snow" gently drifting through the square, concluding this enchanting tale in a true Christmas fashion!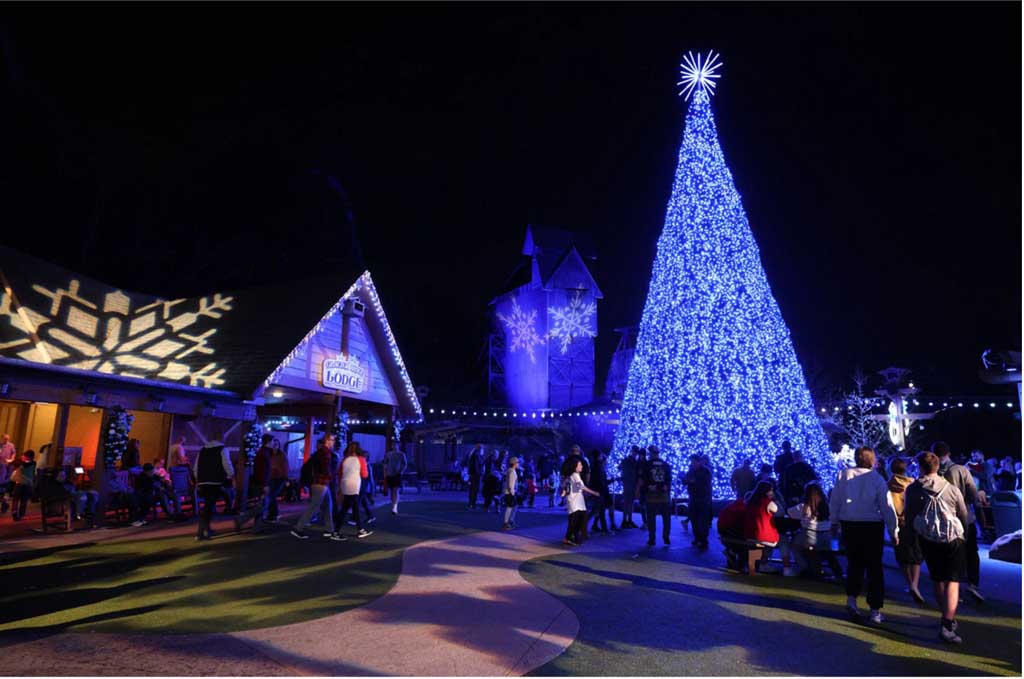 Merry & Bright Fireworks Display: Returning for another year, every Friday and Saturday night – during the Christmas season – this guest-favorite holiday celebration will commence. Cuddle close to your loved ones as colorful fireworks set the sky above the park ablaze and cheerful holiday tunes drift through the air. Sing along to your favorite songs and delight in the "crescendo of Christmas cheer!"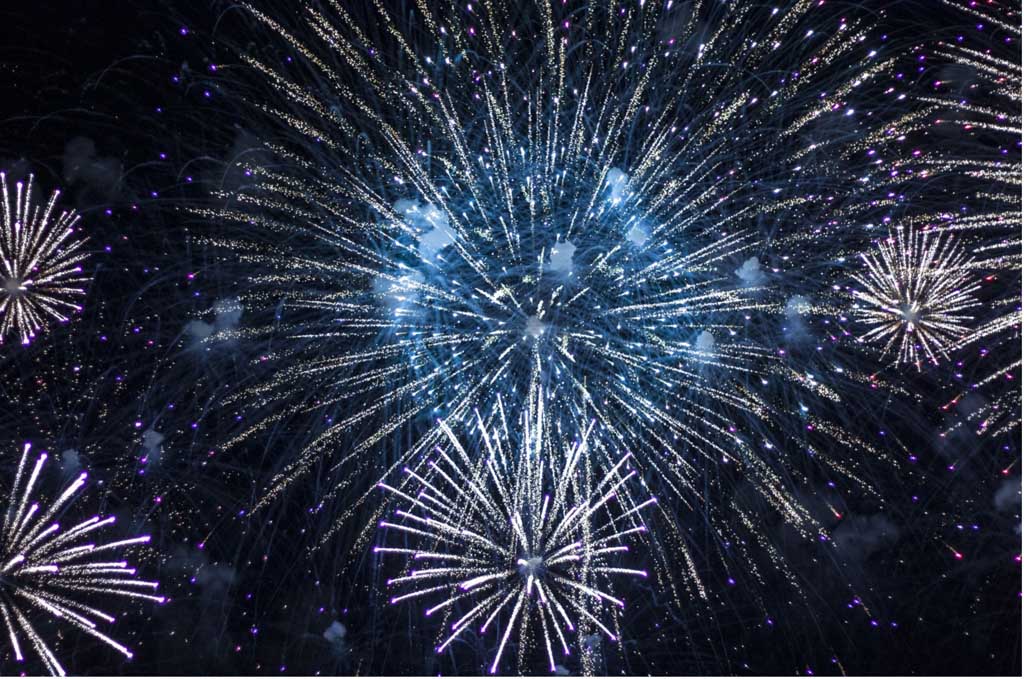 Holiday Eats And Treats: Like the other seasonal events hosted at Dollywood, Christmas brings with it an absolutely scrumptious menu of holiday-themed eats and treats to be enjoyed. Relish some of the many savory delicacies (like a turkey thigh campfire skillet or chipotle turkey nachos) and sweet treats (the gingerbread churro with a side of peppermint eggnog dipping sauce or the holiday Danish both sound like drool-worthy options to us) you can only find during the holiday season. Wash down your delicious eats with a hot cup of wassail and be sure to grab a few goodies, like some Dollywood holiday cookies and a bag of Christmas Kettle Korn, for the road. If trying new dishes and experiencing great flavors are some of your favorite pass times, be sure to purchase a tasting pass to ensure you can try a myriad of the new dishes for a great price.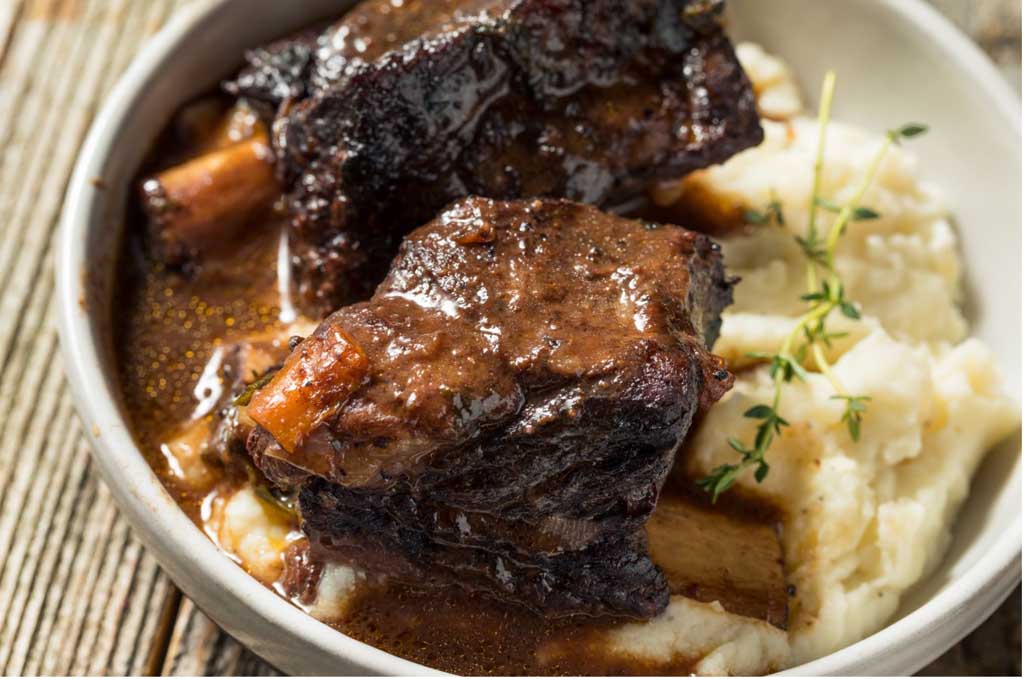 Check Santa's List: Did you know that Santa has a cabin right here in the Smokies? Back again, good ol' Saint Nick is tucked away in his Dollywood cabin hard-at-work on his famous Naughty or Nice List. This totally unique and festive experience is perfect for the kiddos and great for capturing some wonderful pictures for the family Christmas card. Your little ones (or whoever want to partake in the holiday cheer) can gaze through the window of Santa's cabin while he reviews his records for a sneak-peek of which list their name has ended up on this year. Watch their faces alight when they gaze upon this enchanting scene and thoughts of Christmas magic fill their imaginations.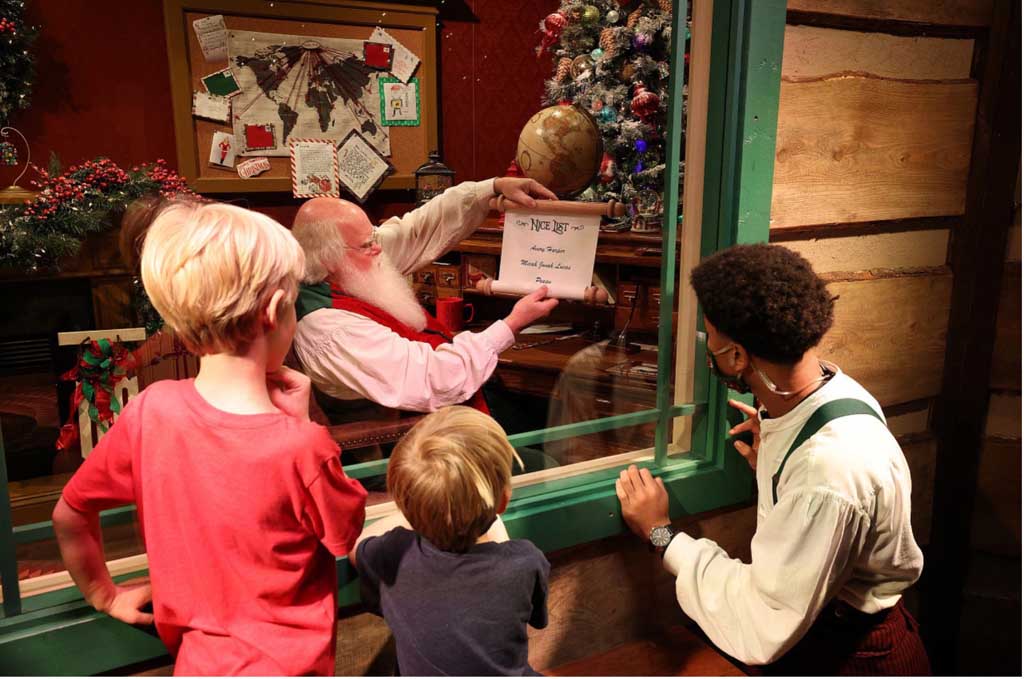 Holiday Shows Galore: Live musical entertainment is a staple at Dollywood (the park was created by the Queen of Country, after all) but come Christmas, live entertainment inside the park celebrates the arrival of the holiday season. From beloved spectaculars like "Twas the Night Before Christmas" and "Christmas in the Smokies" to open-air serenades performed by groups such as The Misletones and Holiday Wild Roots, the performance options are almost endless. Be fully immersed in the Christmas spirit when you attend a showing of "O Holy Night" or stand under the stars as you and your loved ones are enveloped in the angelic sounds of the Candlelight Carolers during one of their heartwarming performances.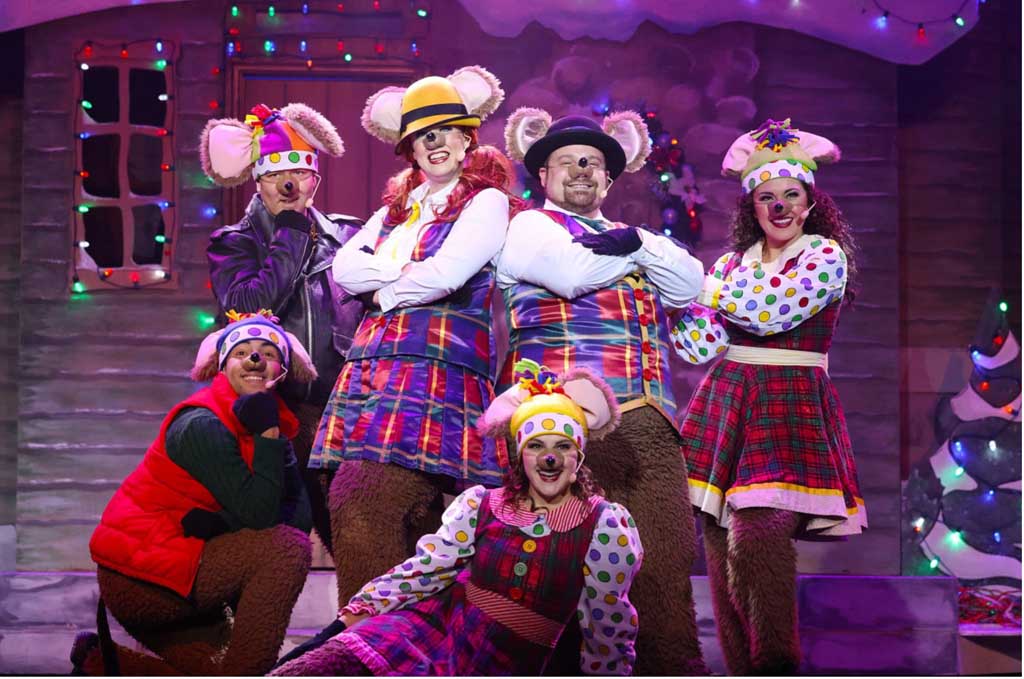 All Aboard The Dollywood Express Light Experience: If you happen to visit Dollywood during a particularly chilly day but still want to enjoy the sights of a Smoky Mountain Christmas evening, don't fret! Take in the festive sights as you cuddle close to your loved ones after boarding the new Dollywood Express Light experience. Ride the classic, coal-powered train as you gaze at the dazzling light displays whizzing past and sing along to the traditional holiday tunes accompanying your ride. It's a wonderful way to see the six million lights around the park while giving your feet a chance to rest after exploring all day. Be sure to be on the look out for the new light feature that's been
added to the train loop this year!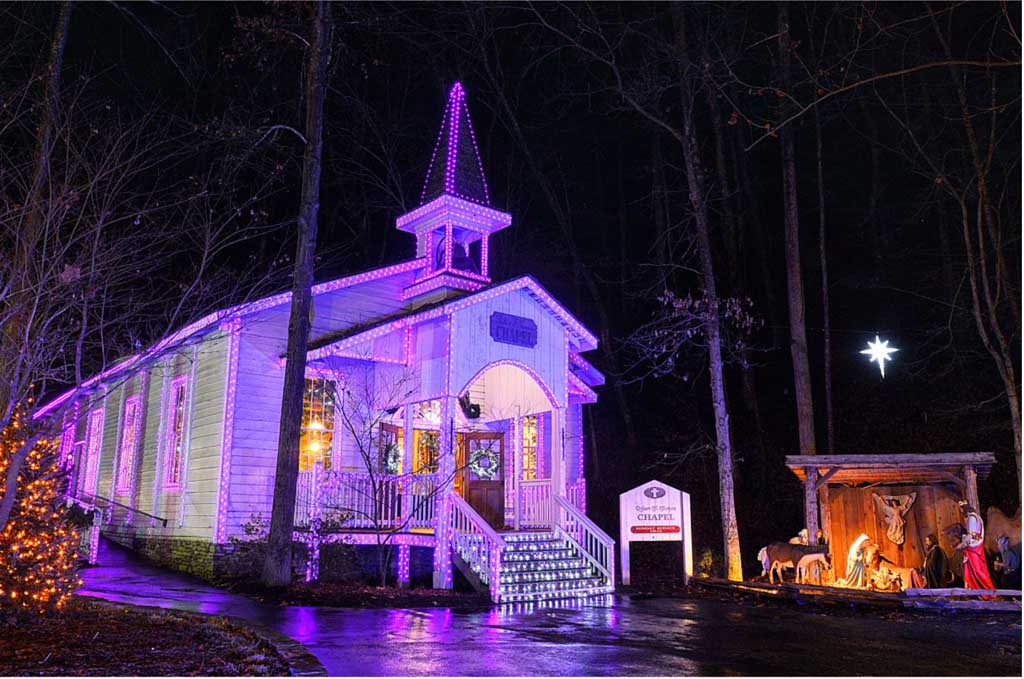 After a day bursting with Christmas cheer, amazing decorations, yummy seasonal eats, holiday performances, unbeatable rides, unique gift shopping and so much more, you'll be ready to wind down for the night. When your adventure comes to a close, head back to your picturesque Parkside cabin for a wonderful ending to a perfect day. With countless amenities, luxury accommodations, fantastic customer service and an unbeatable location, there's no better place to stay in the Smokies than Parkside Resort! So, what are you waiting for? Start planning your Christmas vacation to the Smoky Mountains today!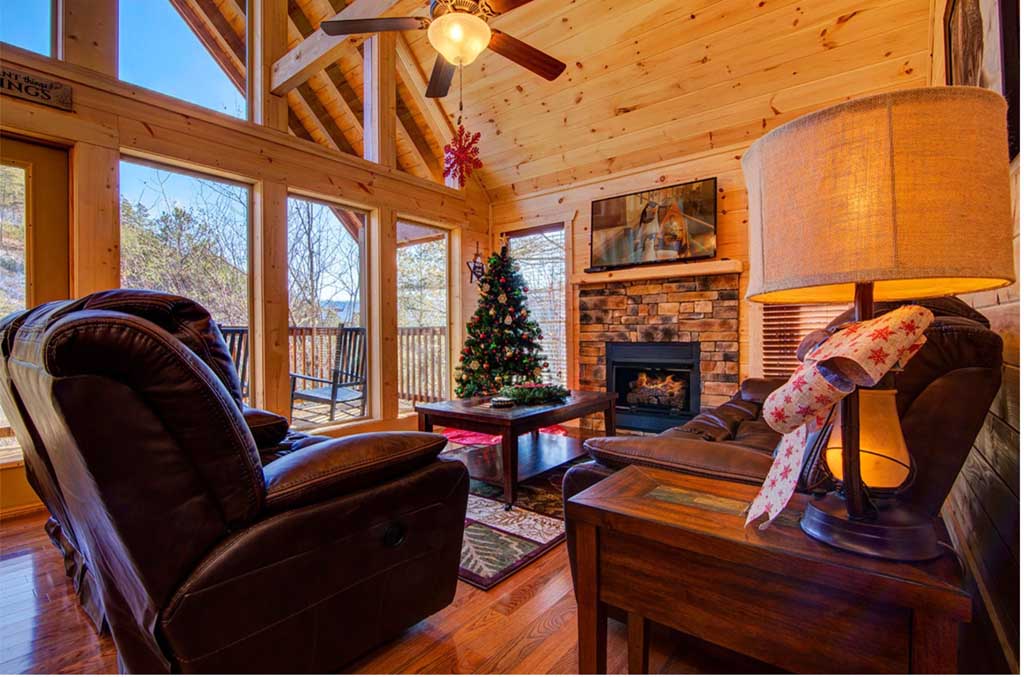 Call us today at 888-908-6066 or visit our website to learn more about our amazing accommodations!