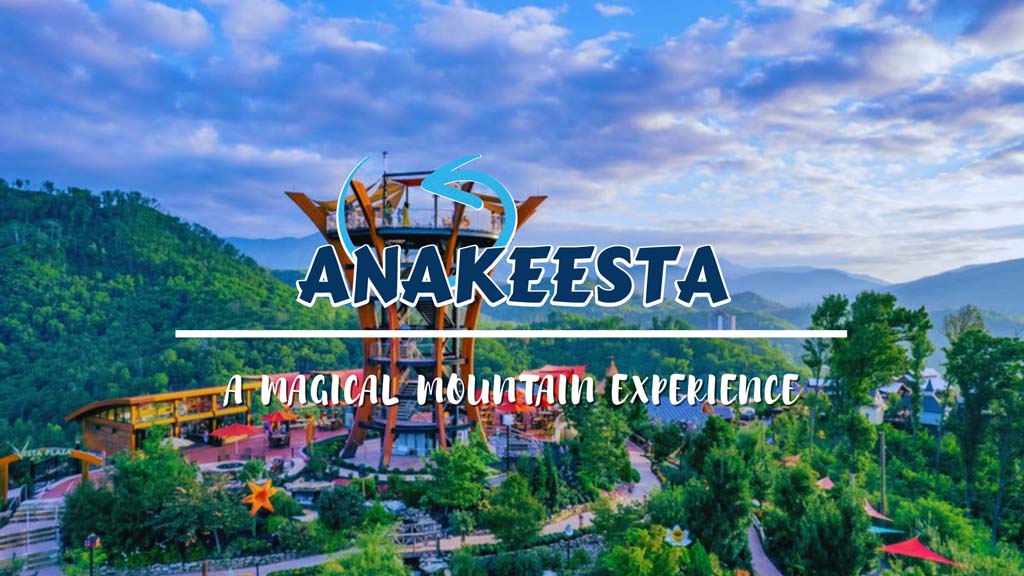 Anakeesta is Gatlinburg's award-winning outdoor family theme park and the hottest attraction in town. To help you with planning your mountain adventure, we've compiled a comprehensive list of the attractions, activities, shops and good eats you'll find after riding to Anakeesta's summit. Though our list may not include everything Anakeesta has to offer, we hope it gives you an idea of where you'd like to start first!
Play
Comes With The Ticket:

The Ascent: Your adventure at Anakeesta starts at the very beginning! Ascend 600 feet to the summit of Anakeesta Mountain by riding the world's only fixed-grip chondola. For the way up, you can choose to ride in either an open-air 4-person chair or an enclosed gondola cabin with seating for six. Don't fret, however, if heights aren't your jam. Instead, experience an unforgettable ride up to the summit in a Ridge Rambler – an open-air passenger truck (whether providing) combined with a guided scenic tour through the forest that is home to all types of wildlife. And the best part, if you can't decide which way to go? All the rides are unlimited with the purchase of your ticket!
Anavista Observation Tower: This observation tower has been dubbed (and rightly so) as the tallest point in Gatlinburg, with stunning 360-degree views of the Smoky Mountains. On a clear day, you can see as far away as Kentucky!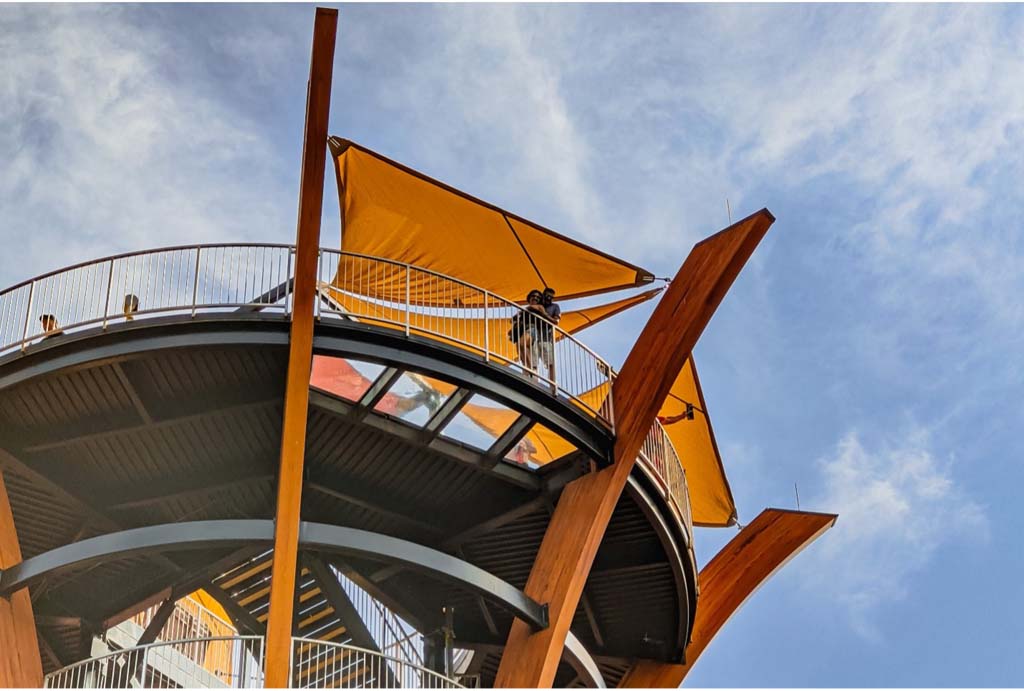 Treetop Skywalk: Walk amongst the trees while enjoying the longest tree-based skywalk bridge in North America with over 800 feet of connected bridges, hanging roughly 60 feet in the air. You'll be sure to experience the breath-taking views of the Great Smoky Mountains like never before.

For An Extra Charge:

The Rail Runner Mountain Coaster: Race solo or tandem down an exhilarating 1600 feet of downhill twists and turns, at your own speed, when you board the United States' only single-rail mountain coaster found right here at Anakeesta!
Dueling Zipline Adventure: Soar through the treetops alongside friends and family on various ziplines and rappel points when you sign up for a thrilling zipline excursion.

For The Kids:

There are all sorts of activities to keep the kiddos entertained, physically engage and are guaranteed to wear them out by the end of the day. When you visit with the family, be sure to check out the Treeventure and Bearventure Challenge Courses, Anakeesta Gem Mining, the Treehouse Village Play Area, and the Splash Pad in Black Bear Village for some good old-fashion play time.
Shop
Adventure Outpost: This is the place to get your Anakeesta gear, from logoed t-shirts, hoodies, hats and so much more! And if you're feeling really daring, maybe purchase a ticket for your very own zipline adventure!
Catching Fireflies: Browse all sorts of beautiful, whimsical doodads from gorgeous jewelry to stylish candles, to women's appeal and even lovely plushies for the young ones.
The Mercantile: Meander through this modern yet quaint general store, chocked full of home and kitchen goodies, knickknacks, and nifty tools.
Eat
Cliff Top Restaurant: Take in the unbeatable view of Mt. LeConte while enjoying modern American cuisine with an elevated twist. Regardless of whether you're seated indoors or on the outdoor deck, you'll still be able to take in those splendid mountain vistas.
The Smokehouse: Enjoy southern barbeque classics such as pulled pork, brisket and smoked chicken wings while taking in the breath-taking views of multiple mountain vistas as well as downtown Gatlinburg.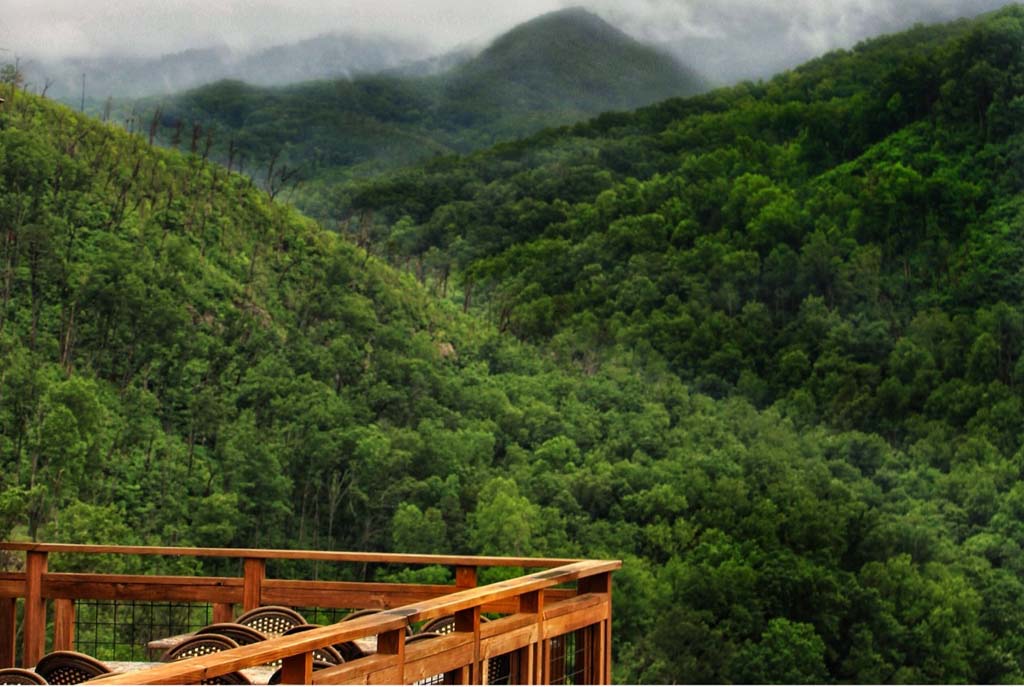 Quick Bites:

Kephart Café: Chow down on gourmet hot dogs and flatbread pizza – the perfect meals for adventurers on the go.
Tennessee Sidecar: Try an authentic Tennessee Walking Taco smothered over your choice of corn chips or Doritos. However, if you're like us and enjoy anything covered in cheese and jalapenos even on a more mature stomach, definitely pack some tums for your visit!
The Watering Can: this is the place for healthy sandwich wraps and salads (be sure to grab some Anakeesta merchandise while you wait to pick up your order).

Cold Drinks:

Tap House: Enjoy a local craft beer while sitting at the infinity bar overlooking the stunning Appalachian sights.
The Bar At The Top Of The World: As the name suggests, this alehouse offers panoramic views and specialty cocktails for anyone looking to kick their feet up and enjoy a cold one. Talk about the perfect location for a nightcap as you gaze upon a beautiful sunset, yes please and thank you!
The Watering Can Bar: One of the newest additions to the park. You can find the Watering Can at the base of AnaVista Tower, making this joint the highest bar in downtown Gatlinburg!

Sweet Eats:

Snack Shack: The newest treat in town! Stop by for your piping-hot donut bites, with serving sizes large enough for the whole family to enjoy.
Pearl's Pie In The Sky: Be sure to take a deep breath as you walk into this shop to relish the sugar-scented aroma wafting out its doors. Indulge in some desert favorites like Bluebell ice cream, delicious homemade fried pies or even a gourmet chai latte!
Relax
Vista Gardens: this stunning mountaintop garden oasis, home to over 3000 plants and flowers, was just accredited a Level 2 Arboretum status by ArbNet for its efforts in restoration, education and entertainment. Enjoy this experiential sensory garden while taking in the sights, listening to crashing waterfalls and children's laughter all while learning about local vegetation and environment. Note: Due to construction, the Vista Gardens access ramp will be closed until Spring 2023.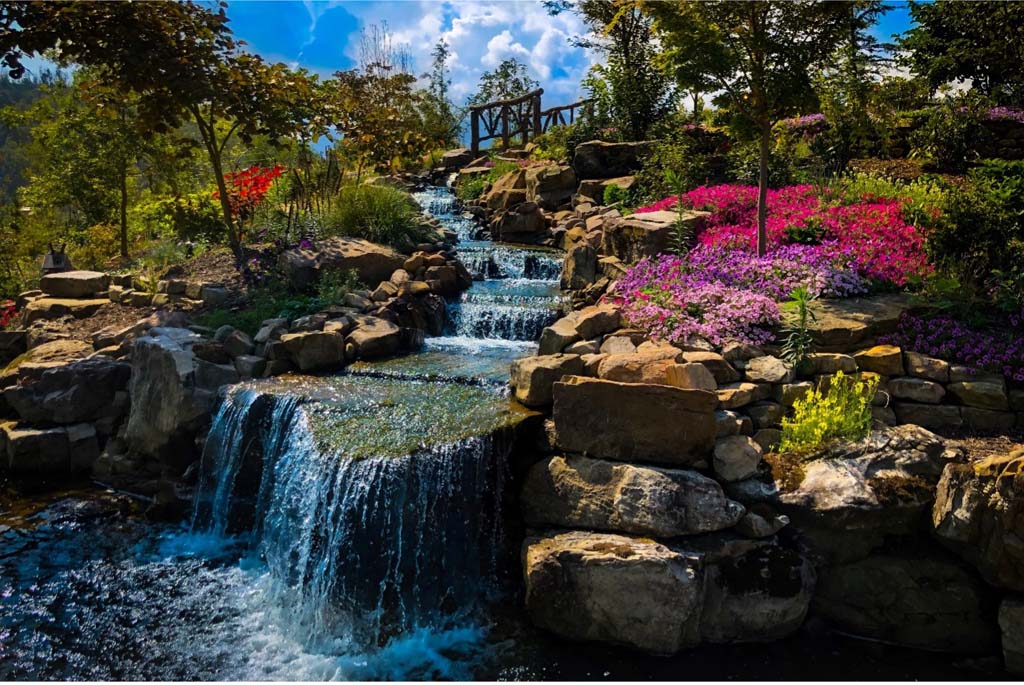 Memorial Forest Walk: In 2016 Gatlinburg and the surrounding region experienced the worst forest fire in the history of the Smoky Mountains. 14 lives, in addition to 2545 homes and businesses were lost as the fires blazed across nearly 18,000 acres. After the destruction had concluded, the folks at Anakeesta determined that the south side of their mountain (which had been heavily affected by the fires) would be a fitting location for a Forest Memorial Interpretive Trail. Stroll along beautiful paths while reading about the brave men and women who fought the fires and the strength and resilience of the people who call the Great Smoky Mountains home.
Photo Time: From the iconic 20-foot-tall Willow sculpture to the stunning mountain views or the charming mountain-top village aesthetic, there are endless photo opportunities to take advantage of at Anakeesta. Whether you are attempting to snap the perfect treetop family photo for next year's Christmas card or an eye-catching selfie for your Instagram story, make sure you bring your camera with you when you visit!
Grab A Chair: Find a bench, a cozy rocker or a comfy wooden deck chair overlooking your favorite view and take a moment to relax. Or snag a spot in Black Bear Plaza around a crackling fire pit and soak in the sights and sounds of downtown Gatlinburg as the sun slowly sets across the Smoky Mountains.
After A Day Well Spent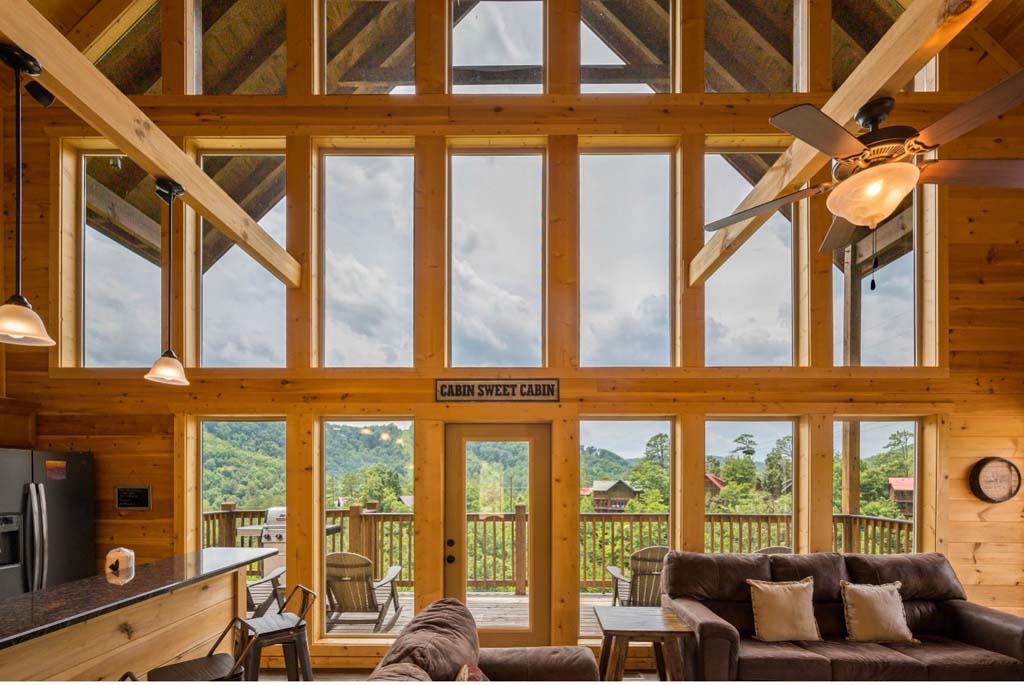 Once you and your loved ones have made countless new memories and totally worn yourselves out exploring all that Anakeesta has to offer, it's time to head back to Parkside Resort to unwind for the night. If the kiddos are still wound up from a day full of adventuring (though we're willing to bet they'll be ready for bed) send them to the in-home theatre to watch their favorite movie, while you relax in front of the fire or take a soak in the hot tub. After everyone has had the chance to decompress (and hopefully the youngsters have conked out) partake in a bit of Smoky Mountain stargazing before enjoying in a great night's rest after a full day of making all sorts of magical new memories.
Call us today at 888-908-6066 or visit our website to learn more about our wonderful accommodations!