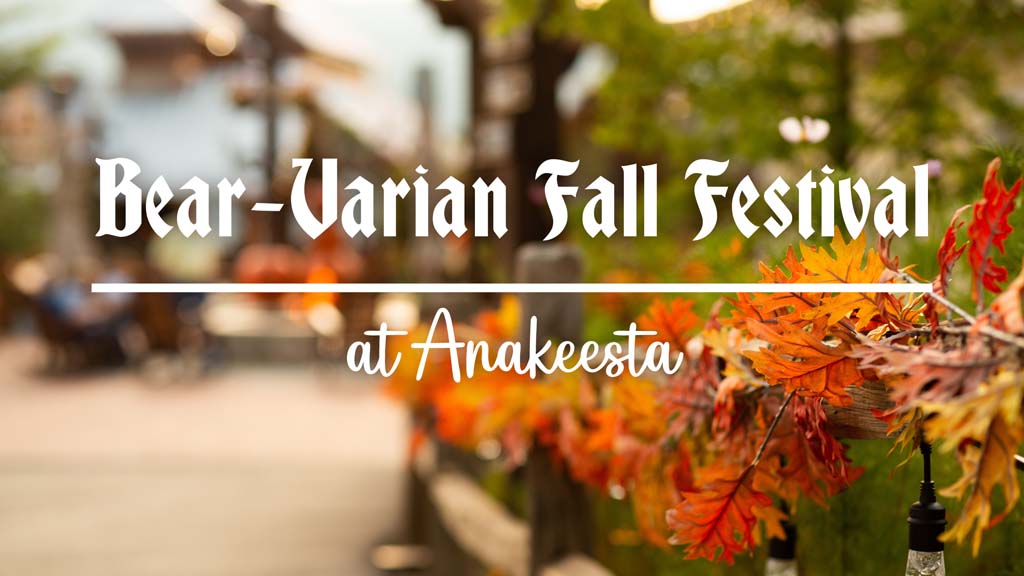 Though it may not feel like it now, autumn will soon be making its way to the beautiful Smoky Mountains and rendering the landscape even more breathtaking than during the summer months. With the arrival of fall in the Smokies, will come cooler weather, festive events and the eagerly anticipated spectacle autumn colors. To celebrate this enchanting time of year, the award-winning theme park, Anakeesta – found nestled atop a 600-foot mountain peak overlooking Gatlinburg's downtown – will be hosting their first annual Bear-Varian Fall Festival! From September 9th to October 31st, Anakeesta invites you to dive into a world of festive fun, delicious eats and enchanting entertainment during this whimsical autumn extravaganza. Blending the magic of Halloween with the warmth and vibrancy of fall, the Bear-Varian Fall Festival promises an experience well-suited for all ages and interests. Since this year marks the first ever Bear-Varian Fall Festival, we've put together this helpful guide to ensure you make the most of your visit to Anakeesta this fall.
Enter an Autumn Wonderland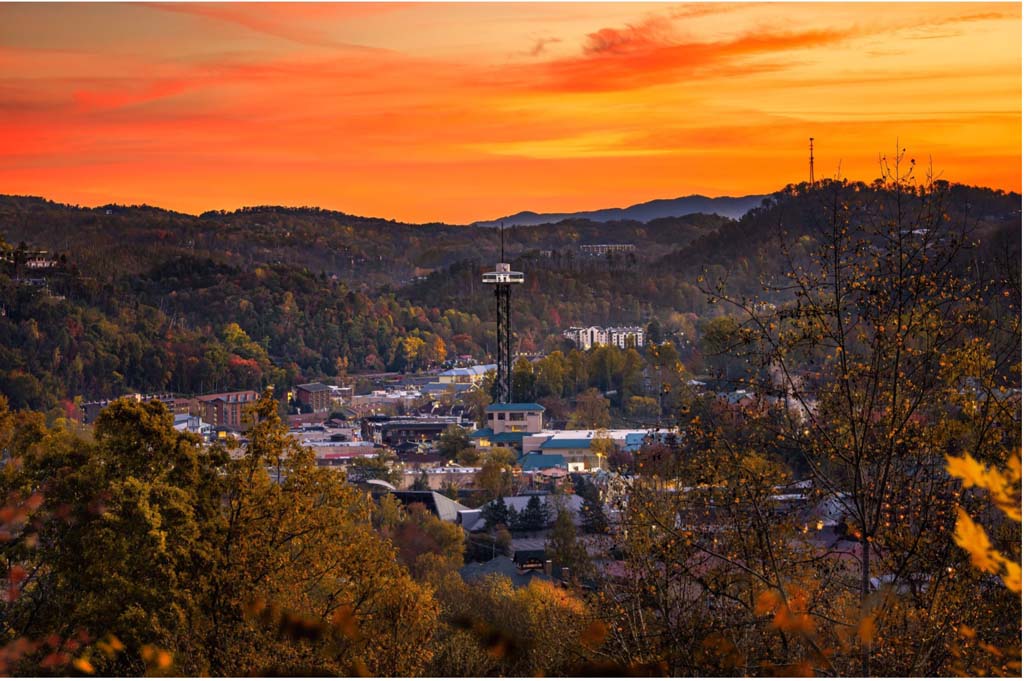 During Anakeesta's Bear-Varian Fall Festival, this mountaintop adventure park will transform into a captivating autumn wonderland adorned with pumpkin carvings, scarecrows, and enchanting autumn-centric decorations. Every corner becomes a backdrop for unique selfies and treasured family photos, capturing the Halloween whimsy and fall-time charm in every frame you capture. Not to mention, as the foliage begins to shift from vibrant greens to hues of ruby, auburn, and gold – Anakeesta provides the perfect vantage point to capture the beauty of the Smokies during fall. As the sun dips below the horizon, the park's lights come to life, bathing the village in captivating shades of orange, purple, and mystical green, creating a breathtaking and spook-tacular scene just begging to be explored.
Enjoy a Taste of Bear-Varia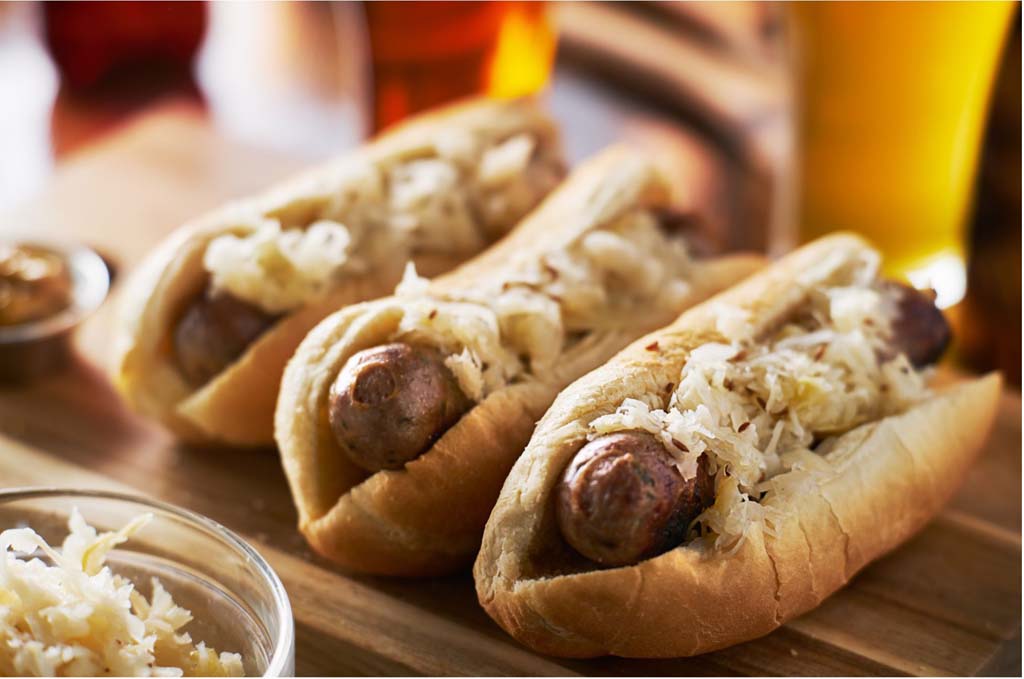 Prepare your taste buds for an exciting journey through the fall-inspired flavors and European-themed dishes that can only be found at Anakeesta during this special time of year! Savor pork schnitzel paired with brussels sprouts and smashed potatoes from the Cliff Top Restaurant, or enjoy a colossally delicious turkey leg cooked fresh at the Smokehouse Bar and Grill. For a crowd-favorite, be sure to snag yourself a soft pretzel from the Watering Can or perhaps a succulent bratwurst with kraut from Kephart Café is more your speed. But out of all the seasonal culinary specialties that accompany the Bear-Varian Fall Festival, the item we're most excited to try has to be the German Chocolate Cake Funnel Fries. However, regardless of what dishes you decided to try, there's a little taste of fall for everyone in your party to enjoy.
Brews With a View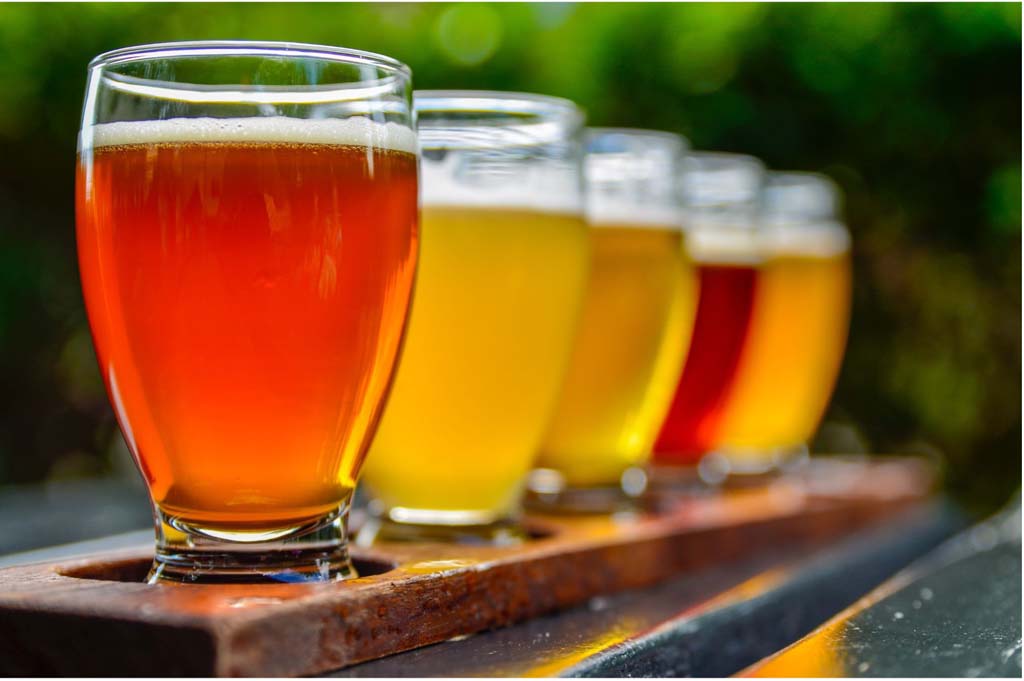 This year, the Bear-Varian Fall Festival will be bringing with it a tempting (and refreshing) addition – the Beer Tasting Experience! For a modest fee of $21.99, on top of general admission, visitors can savor the craftsmanship of several local and regional breweries scattered across the Smokies. Each beer pass grants access to six 8-ounce pours of beer or cider (that's 48 ounces of delectable sips), thoughtfully curated to create a unique tasting journey. Anakeesta has partnered with esteemed local breweries, including Blackhorse Brewing, Blackberry Farms among others. So be sure to raise a glass to the season while enjoying the magic of Anakeesta and the splendor of the Smoky Mountains.
Enchanting and Spooky Entertainment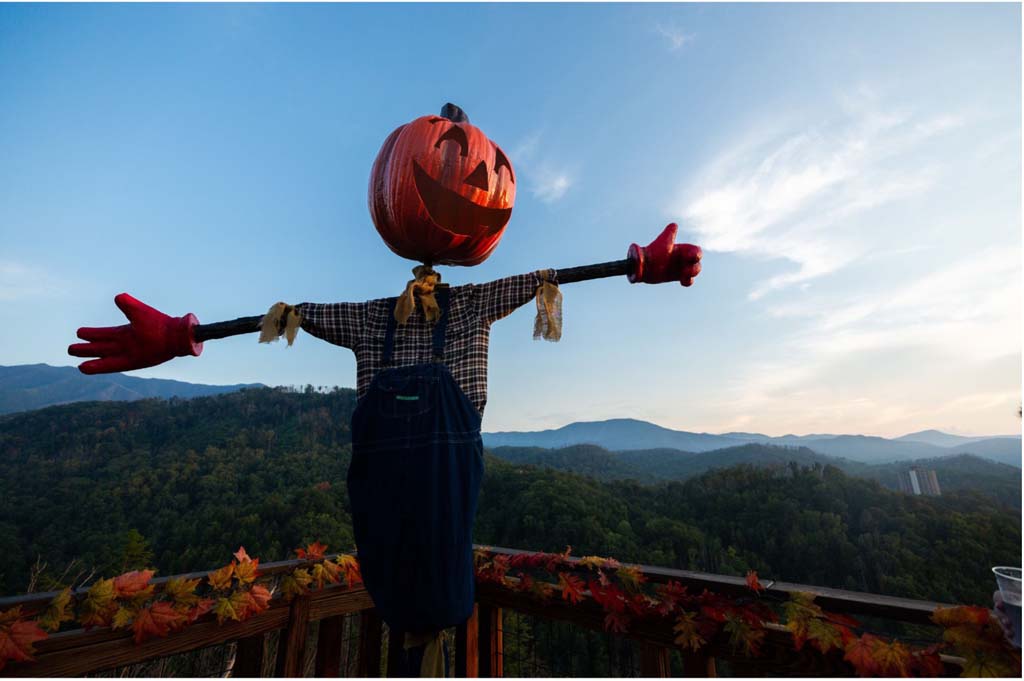 As you explore the festival's offerings, Anakeesta's main square will come alive with the sounds of the season. The SkeleTones, Anakeesta's new band, will perform all sorts of Halloween hits and songs from yesterday and today to help get you in the festive spirit. However, the selection of entertainment extends beyond music – join Stitches and Patches, a pair of corny scarecrow brothers, as they embark on a mission to put their third brother, Stuffy, back together. And don't miss out on the potion-making, song-singing, and general merrymaking of the Anakeesta witches, as they attempt to craft the ultimate fall festival brew.
Fall Colors and Breathtaking Views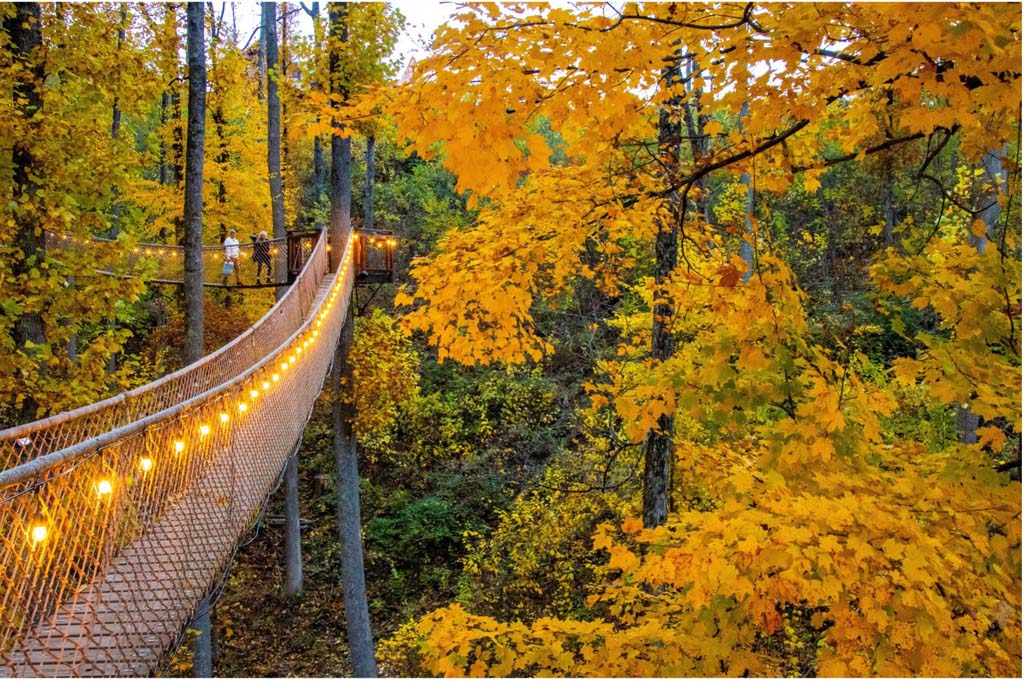 As mentioned earlier, the Smokies during fall are truly a breathtaking sight to behold, and Anakeesta provides the perfect viewpoint to truly appreciate it. Whether you're strolling through the canopy on North America's longest tree-based skywalk, standing atop the observation tower (which also happens to be downtown Gatlinburg's highest point), wandering through the award-winning botanical gardens, traversing the Memorial Forest Walk, or soaring through the trees via zipline or mountain coaster, one thing is certain – the stunning fall foliage views will be the cherry on top of a wonderful experience.
Embrace the Magic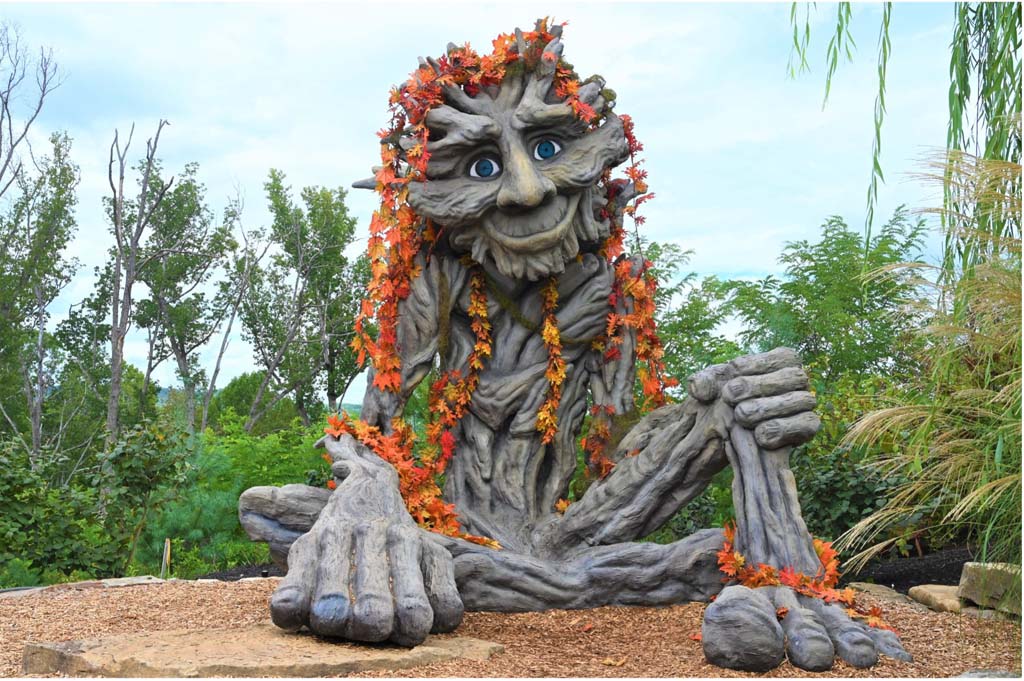 The Bear-Varian Fall Festival at Anakeesta is an open invitation to embrace the magic of the season while enjoying the unmatched beauty of the Great Smoky Mountains in autumn. Besides the charming decorations, culinary delights, interactive adventures, sweeping views, and delightful live entertainment, this festival offers an experience that's as wonderful as the season itself. Whether you're savoring the flavors of fall, raising a toast to finely-crafted brews, or simply reveling in nature's beautiful transformation, you're sure to have an unforgettable journey. So, mark your calendars, gather your loved ones, and embark on a extraordinary adventure through Anakeesta's Bear-Varian Fall Festival that will leave you spellbound and ready to do it all over again!
The Perfect Night's Stay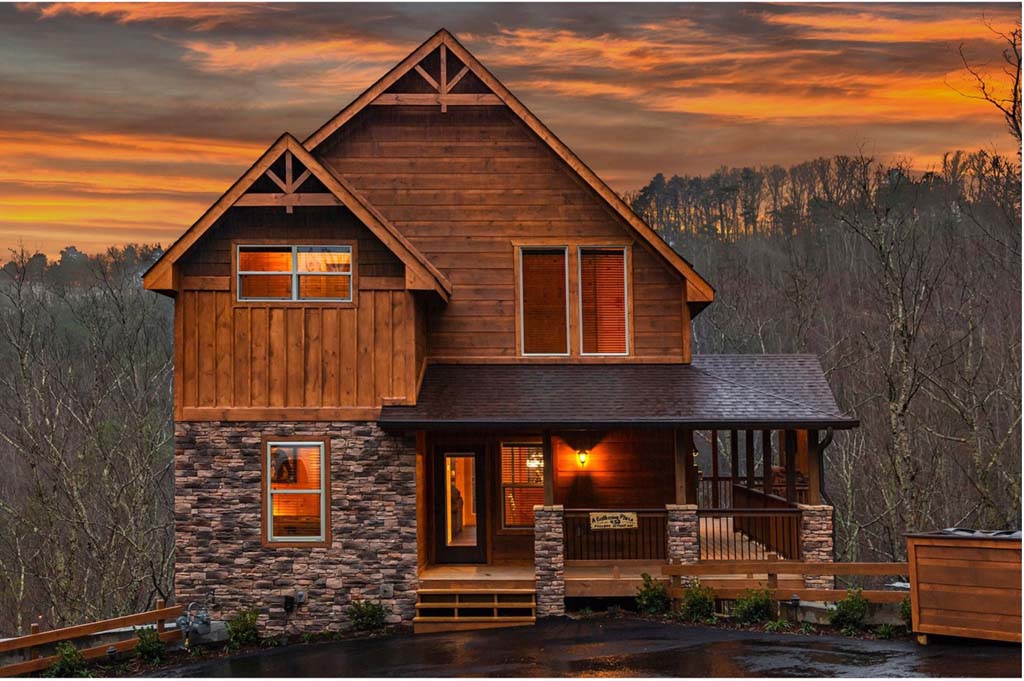 Still on the lookout for conveniently located yet exquisitely appointed accommodations as you explore all that the Bear-Varian Fall Festival at Anakeesta has to offer? Look no further than Parkside Resort, where we have luxurious cabins brimming with a plethora of amenities, unmatched this side of the Smoky Mountains. Our cabins are situated less than 30 minutes away from Gatlinburg and under three miles from Pigeon Forge's Parkway, offering even more activities to fill your days. With an exceptional location, superb amenities, and cozy yet splendid cabins, Parkside Resort is the ultimate retreat as you explore the delights of this year's Bear-Varian Fall Festival at Anakeesta!
Call us today at 888-908-6066 or visit our website to learn more about our amazing accommodations!