If you're planning a visit to the Great Smoky Mountains, you'll want to bring home some souvenirs and gifts to remember your trip to this enchanting region. Luckily, the Smokies are not just about stunning landscapes, hiking trails, and wildlife; there are also countless uniquely charming shops that offer a variety of local products, handmade crafts, and specialty items to explore. Whether you're seeking something cute, rustic, beautiful or quirky, we're positive you'll find something special to commemorate your stay in the Smoky Mountains! To help you get started on your shopping excursion, here's a list of the some of the best spots for Smoky Mountain souvenirs and gifts, including local gems and hidden treasures you won't want to miss.
The Village – Gatlinburg, TN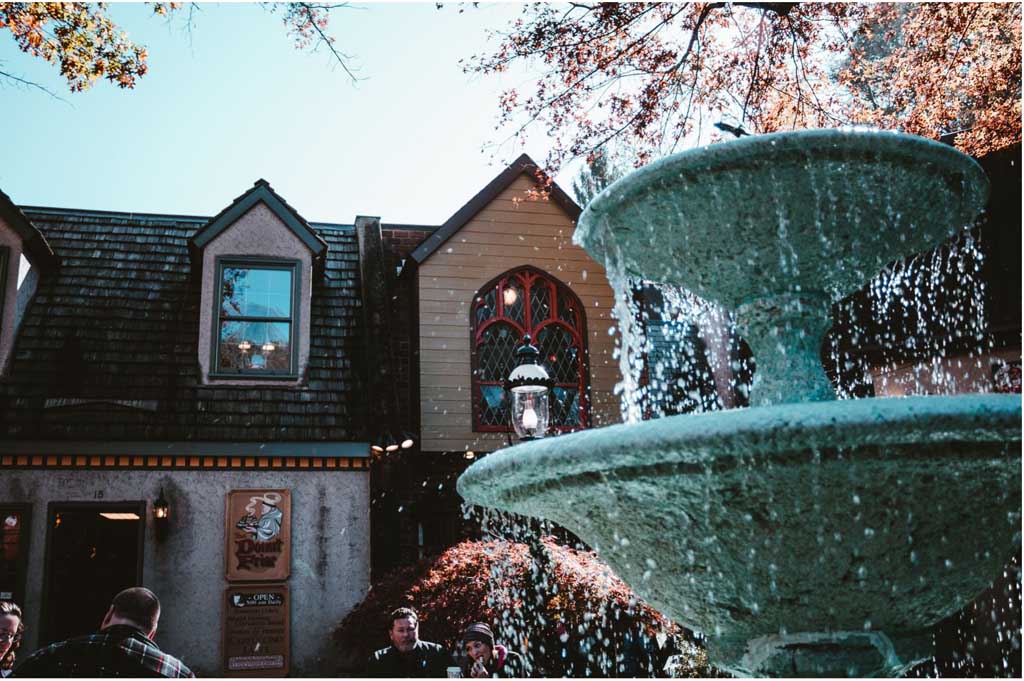 Let's begin our shopping journey in downtown Gatlinburg at The Village Shops. It's a charming collection of 27 specialty stores inspired by the Old-World charm of Europe, completed in 1970 as part of a multi-family passion project. You'll find a delightful range of items, from clothing, jewelry, and home decor to delightful sweets, aromatic coffee, and captivating books. As you stroll through the shops, you'll be captivated by the quaint architecture, brick walkways and bubbling fountains. Don't miss shops like The Celtic Heritage, known for fine gifts imported from Ireland, Scotland and Wales, Misty Mountain Soap Co for handmade goat's milk soap and other products, and The Hony Pot offering handcrafted home decor and collectables.
Country Barn Gift Shop – Pigeon Forge
In the heart of Pigeon Forge, the Country Barn Gift Shop welcomes you with its cozy and rustic charm. This store offers a delightful blend of Southern hospitality and rural charm. You'll discover unique gifts, antiques, and artisan crafts, all of which embody the spirit of Tennessee and the Smoky Mountains. What's more, you can take advantage of their fantastic (and free) photo park, a spot where you can snap some memorable group shots and selfies with a myriad of stunning painted murals as your backdrop.
Goats on the Roof Gift Shop – Pigeon Forge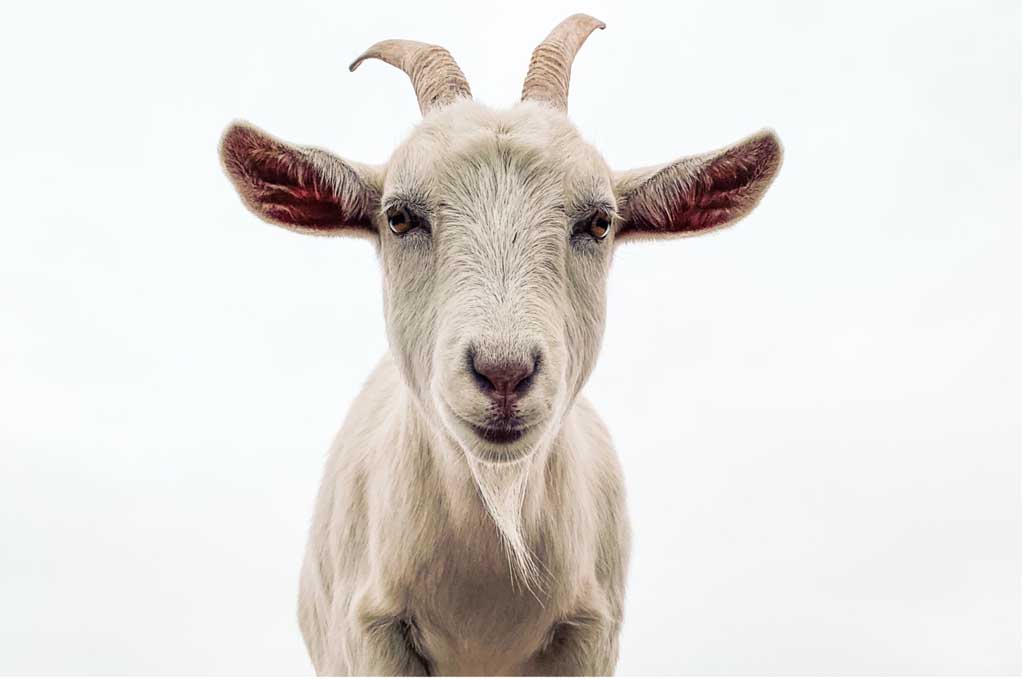 In Pigeon Forge, there's a unique and quirky attraction known as Goats on the Roof of the Smoky Mountains. Here, you'll find live goats happily roaming on the rooftop of this double-decker gift shop! As you explore the shop, you can watch these friendly creatures munching away from the second level. The "Goat Store" itself offers a wide selection of items, including T-shirts, toys, candy, local jellies, hot sauces, authentic Amish-crafted goods and distinctive hillbilly-themed novelty items and other Smoky Mountain gifts! For a little extra excitement, you can feed the goats, try the homemade fudge or ice cream and don't forget to take a ride on their alpine coaster!
Ogle Bros General Store – Sevierville
Experience true Southern hospitality at Ogle Bros General Store, a locally-owned and operated business that has been a part of the Ogle family since 1925! In this charming store, you'll find unique gifts and souvenirs to remind you of your time in the Smokies, including everything from clothing and home decor to toys and locally made arts and crafts, all one-of-a-kind pieces. And that's not all; Ogle Bros General Store is known for their specialty spice blends, as well as soup and dip mixes, offering a delicious taste of the South once you've returned home. If you need of a break after all that shopping, you're in luck; the front of the store is lined with oversized rocking chairs and hanging daybeds, just waiting for you to kick your feet up for a spell.
The Old Mill General Store – Pigeon Forge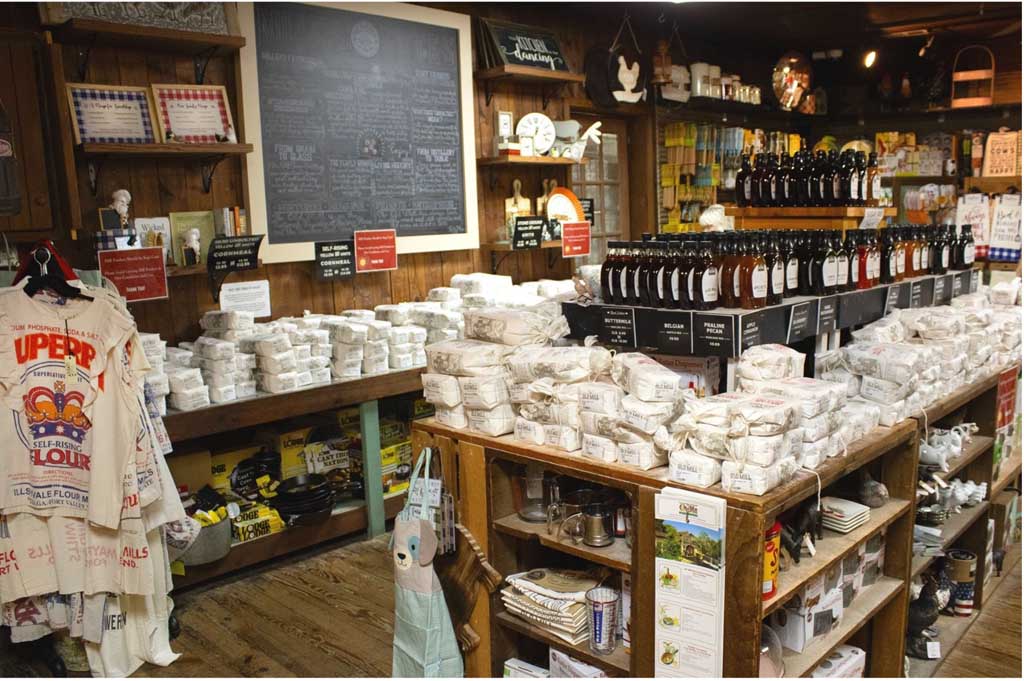 For a historical and nostalgic experience, head over to The Old Mill General Store in Pigeon Forge, a landmark that dates back to 1830. As part of the historic Old Mill – Pigeon Forge's only location featured on the National Register of Historical Places – this store boasts an array of fresh-ground grains, including cornmeal, flour, grits, and pancake mixes, all from the mill next door (and the oldest continually operating gristmill in the country). Beyond grains, you'll find a range of food products such as syrups, jams, spices, and sauces to enjoy. Not to mention, this shop also boasts a wide range of products, including clothing, arts, crafts, and Smoky Mountain souvenirs.
Smoky Mountain Candy Makers
For all you candy lovers, Smoky Mountain Candy Makers is a sweet treat that has been pleasing palates since 1973. They've been making homemade fudge, taffy, hand-dipped chocolates, and other confections for decades. During your visit, you can watch the old-fashion taffy being made, just as it did in days on by, on an authentic 1940s machine. If you're craving something more, they also offer goodies like caramel apples, rocky road, fudge, and hard candies. Don't forget to check out their selection of local honey, jams and even sugar-free candies.
Great Smoky Arts and Crafts Community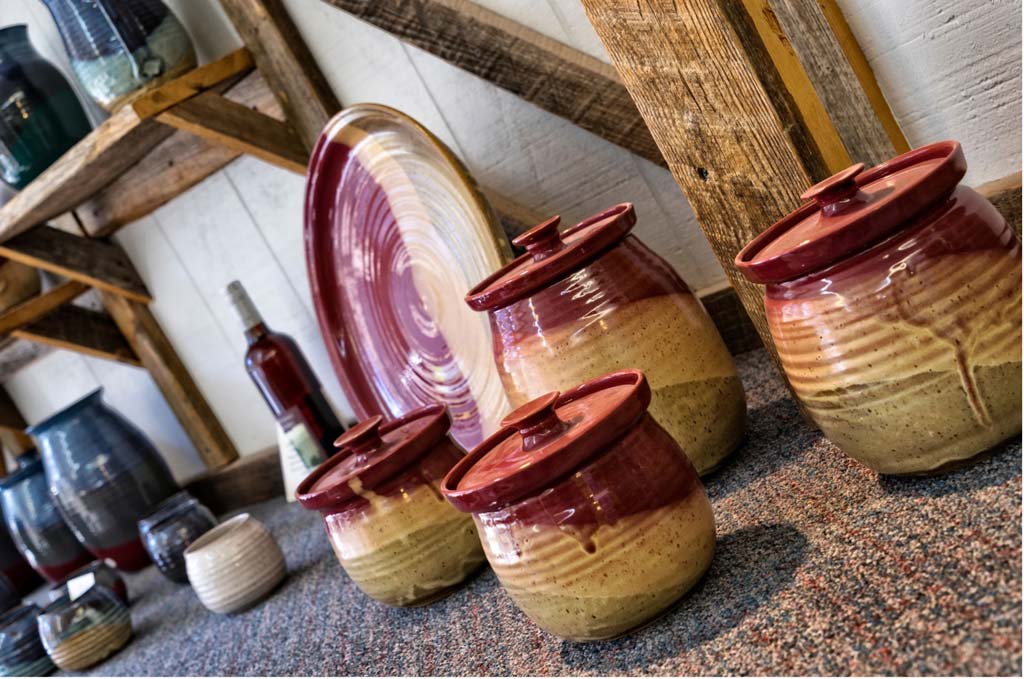 If you're looking for something truly special, don't miss the Great Smoky Arts and Crafts Community just outside of Gatlinburg. It's an 8-mile loop that's home to galleries, studios, and shops, where you'll find the work of over 100 local artists and craftsmen, proudly on display and for sale. This community represents the largest group of independent artisans in North America and has been designated as a Tennessee Heritage Trail. As you explore this unique spot, you can browse and purchase handmade items, including pottery, jewelry, woodcarvings, paintings, weavings, basketry, photography, and more. To make your visit even more special, watch the artisans at work, and learn about their history and culture.
GSM Outfitters LLC – Sevierville, TN
GSM Outfitters LLC in Sevierville is an outdoor enthusiast's haven. They offer some of the top name brands in hiking and camping gear, including Patagonia, North Face, Columbia, and Merrell. What's more, they have a wide selection of high-quality Smoky Mountain themed apparel to browse. Everything you need for your adventure (as well as gift shopping) can be found here, from backpacks, tents, and sleeping bags to appeal, hats, and accessories. And don't miss their coffee shop, serving superb, hand-crafted coffee drinks as well as tea and real Italian sodas – all made with filtered water.
The Apple Barn General Store & Christmas Shop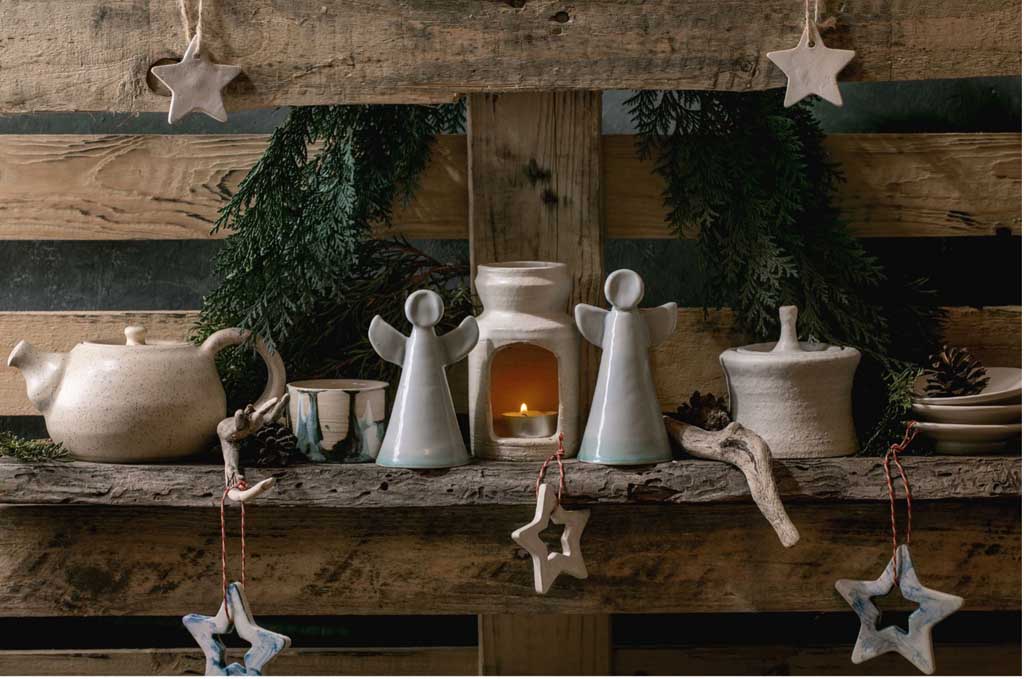 As part of The Apple Barn Village, a family-owned farm and attraction in Sevierville, The Apple Barn General Store offers a taste of the orchard's bounty. Here, you can find fresh apples, cider, butter, jams, pies, and cakes, all made from the farm's produce. But it's not just apples; you'll also find country ham, bacon, cheese, and spices, along with home decor and gift items such as candles, pottery, quilts, and toys. And for the Christmas enthusiasts, The Christmas Shop is a must-visit. Located next to the General Store, it offers a huge selection of Christmas decor and gifts in various themes, all-year-round. You'll also find unique hand-mixed, hand-poured candles in more than 30 fragrances.
Moon Pie General Store and Book Warehouse
Indulge your nostalgia at the Moon Pie General Store and Book Warehouse. This store celebrates the iconic Southern snack, Moon Pie. You can find all kinds of Moon Pie merchandise, including T-shirts, hats, mugs, magnets, and more. Of course, you can purchase bakery-fresh Moon Pies in different flavors and sizes or create your own mix-and-match Moon Pie packs for loved ones back at home. Beyond the snack, this store also houses a book warehouse with books in different genres, making it a wonderful spot for book lovers to wander as well as all sorts of gifts and souvenirs.
Sugarlands Visitor Center Gift Shop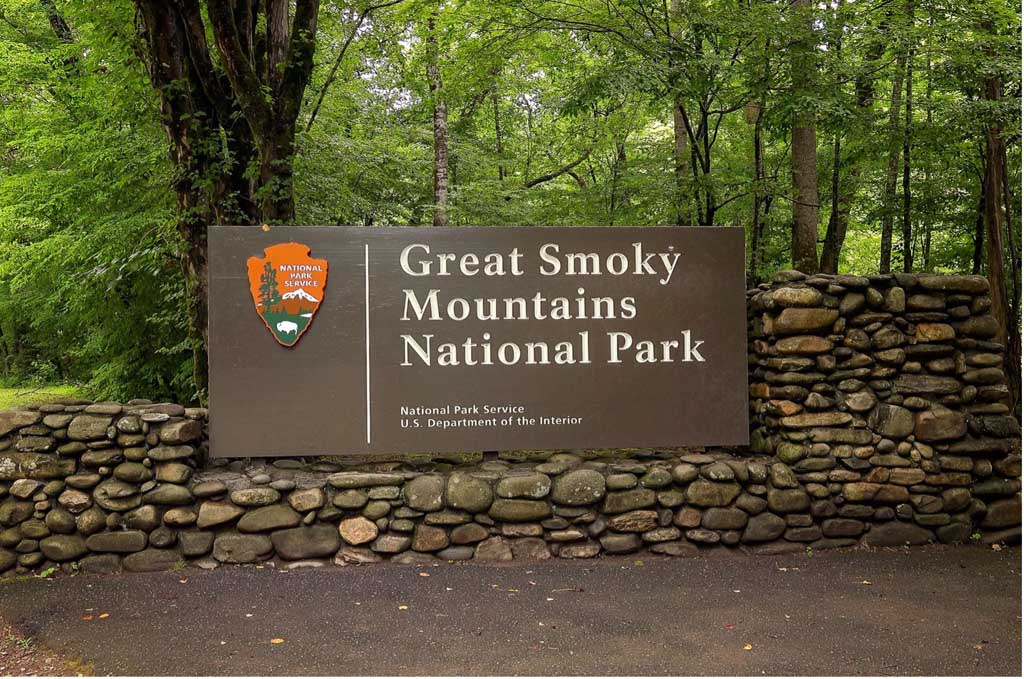 For the perfect souvenir related to the Great Smoky Mountains National Park, make sure to visit the Sugarlands Visitor Center Gift Shop. This shop is located inside the Sugarlands Visitor Center, which offers free admission, exhibits, films, and ranger programs. At the park store, you can find books, maps, posters, DVDs, and CDs about the park's history, wildlife, and culture. The shop also offers clothing, hats, jewelry, mugs, and magnets featuring the park's logo and stunning images. Don't miss out on the hand-crafted items, such as jewelry or the cute and cuddly stuff animal selection.
Parkside Resort Country Store
Last but not least, for a shopping experience that's as convenient as it is cozy, head to the Parkside Resort Country Store. This store has everything you need for your stay at the resort. You can stock up your cabin's kitchen with snacks, drinks, ice cream, and other goodies. Plus, you can purchase souvenirs and gifts for yourself or your loved ones, including T-shirts, hoodies, mugs, water bottles, and magnets featuring the resort's name and logo. The store also boasts a selection of local products like honey, jams, jellies and hot sauces (depending on the time of year).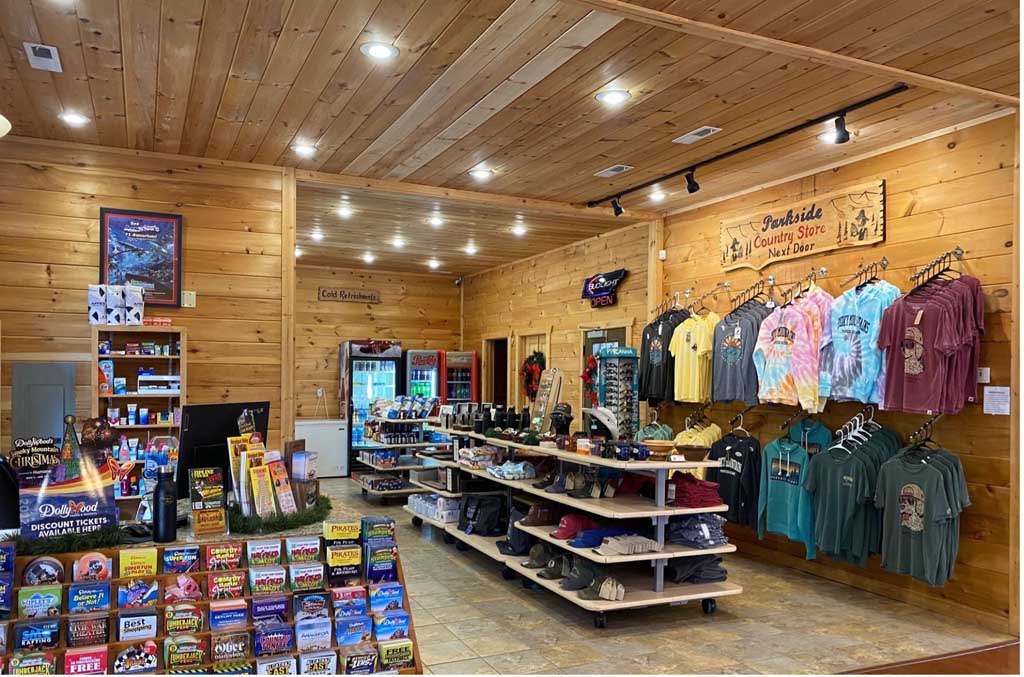 So, whether you're in search of the perfect Smoky Mountain souvenir or hunting for a one-of-a-kind gift, these spots have you covered. Enjoy your shopping excursion in the Smokies, and a truly luxurious stay during your visit, when you book accommodations with Parkside Resort! From Parkside's breathtaking views, to stunning cabins and endless amenities, you're certain to have a magical vacation from start to finish.
Call us today at 888-908-6066 or visit our website to learn more about our amazing accommodations!