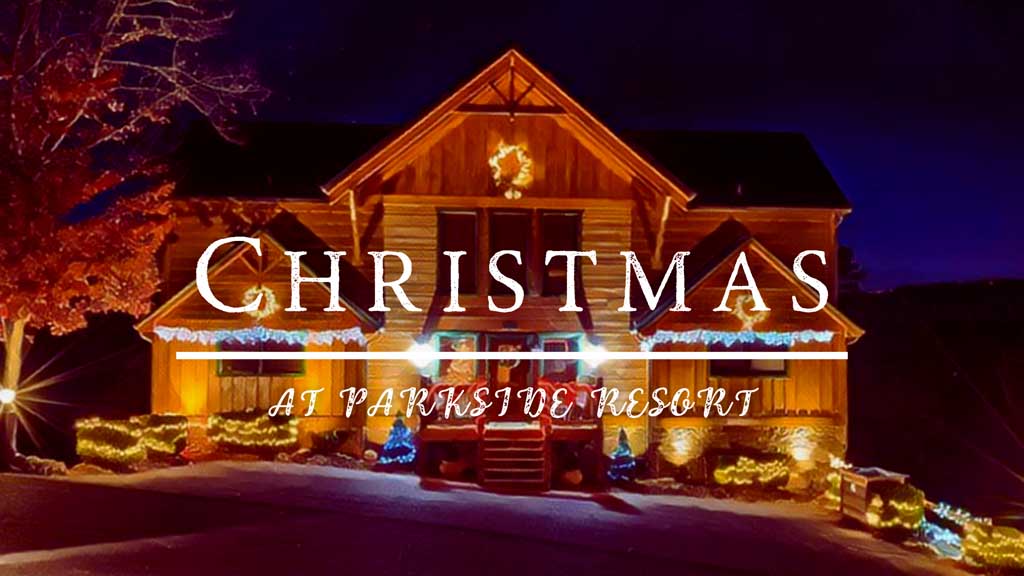 Christmas, a magical time meant to be spent with those dearest to you, making new memories and reminiscing over old ones, all while jolly tunes and the smell of fresh bake goods waft through the air. But getting everyone together for the holidays in one place can be quite the challenge, especially if your family unit is a large one. While having a gaggle of people over for the holidays, all rubbing elbows together in your cozy but ill-prepared space, can be great fun – it can also be a recipe for chaos. Take some of the stress out of Christmas this year (while also making it a holiday to remember) by planning an impromptu getaway for you and your loved ones to enjoy at Parkside Resort!
Your Own Christmas Cabin: At Parkside Resort, we have a wide selection of premier accommodations, capable of sleeping anywhere from two to fifty people! So regardless of how big the family is, we have the space to house them in comfort and luxury. No more worrying if you'll have enough room to seat everyone in the dining room, or having to yell for the little ones to get out from under foot as you prepare the festivities. With our spacious yet cozy cabins, there's plenty of room to spread out and make yourself at home while enjoying the holiday with the people you love most.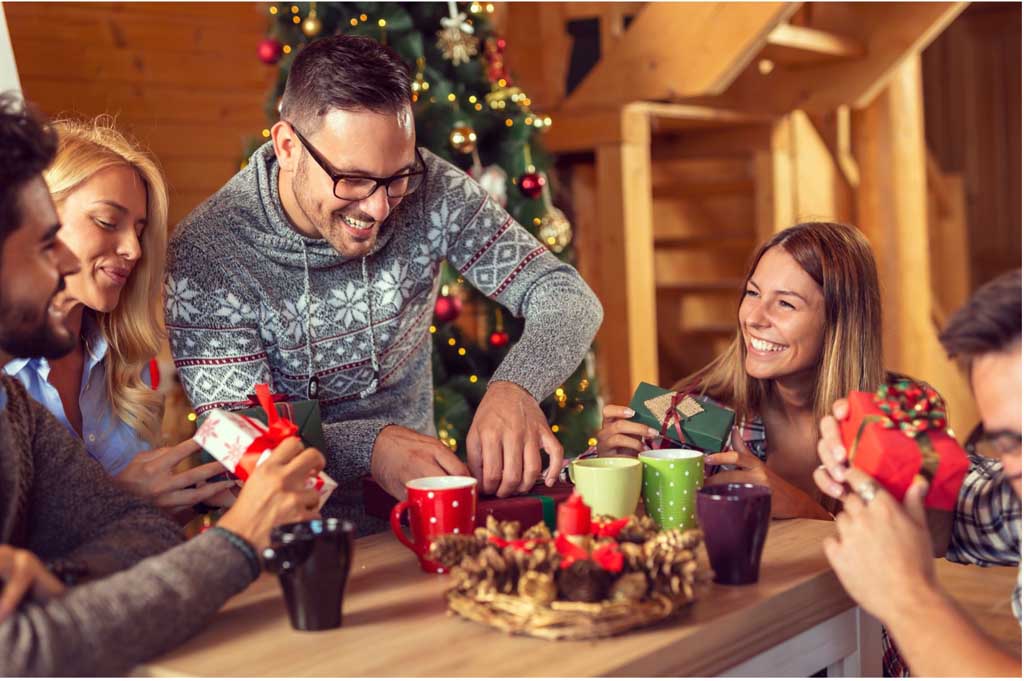 Endless Amenities: While the holidays are all about spending time with the family, sometimes you need a little space to finish cooking the Christmas ham or wrap those last few presents that have yet to find a place under the tree. At home finding a bit of solace can be next to impossible (especially if your house is on the smaller side) but at Parkside Resort there's plenty to keep everyone occupied and entertained until the main event. As you and the other main organizers in the family finish putting together the Christmas spread, send the little ones to the in-home movie theatre to watch a few holiday flicks or perhaps to the indoor pool to burn off some extra energy. If they're still crawling up the walls afterwards, a walk around the resort looking at the different Christmas lights decorating the cabins, or a few rounds at the arcade are great ways to burn off some of that pent-up Christmas excitement. Regardless of who in the group is looking for a little escape from the Christmas antics, there's a mini-adventure just waiting for them.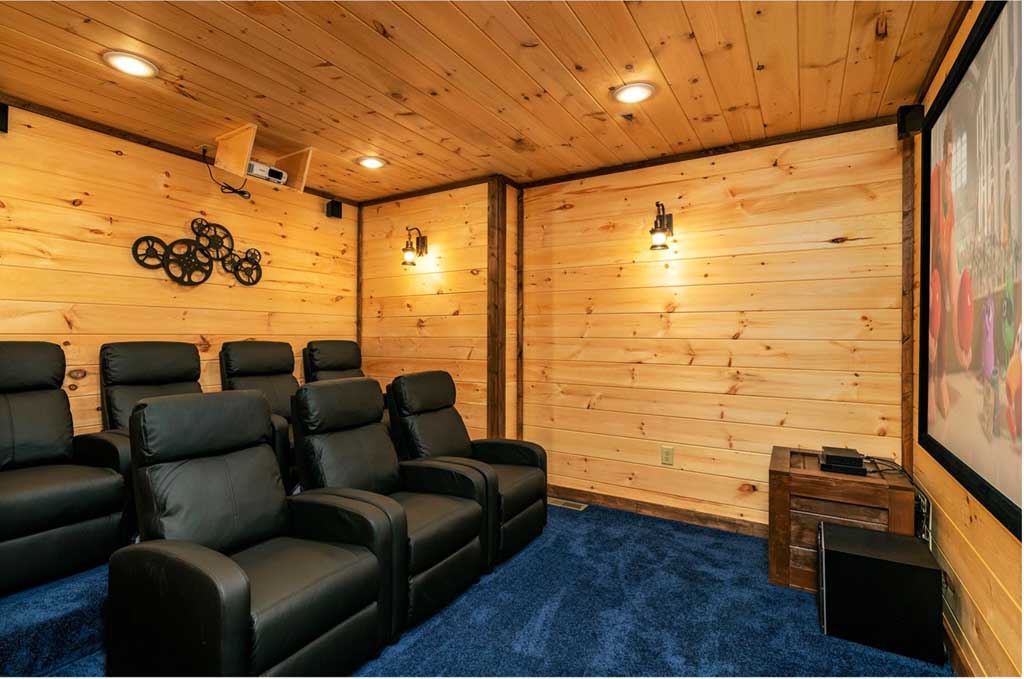 We've Decked The Halls: As mentioned previously, our cabins are tastefully decorated to get you and your loved ones in a Smoky Mountain Christmas spirit! All you need to do when you arrive is slip some presents under the tree and enjoy. No need to stand out in the cold, perched on a wobbly ladder as you meticulously attach lights to your gutter with numb fingers. As you travel through the resort, you'll feel as if you wandered onto the set of a Hallmark movie in the best way possible. And the cherry on top? After the holidays, you don't have to worry about putting it all away or dealing with judgmental looks from the neighbors come spring when your Christmas tree is still sitting proudly in your bay window.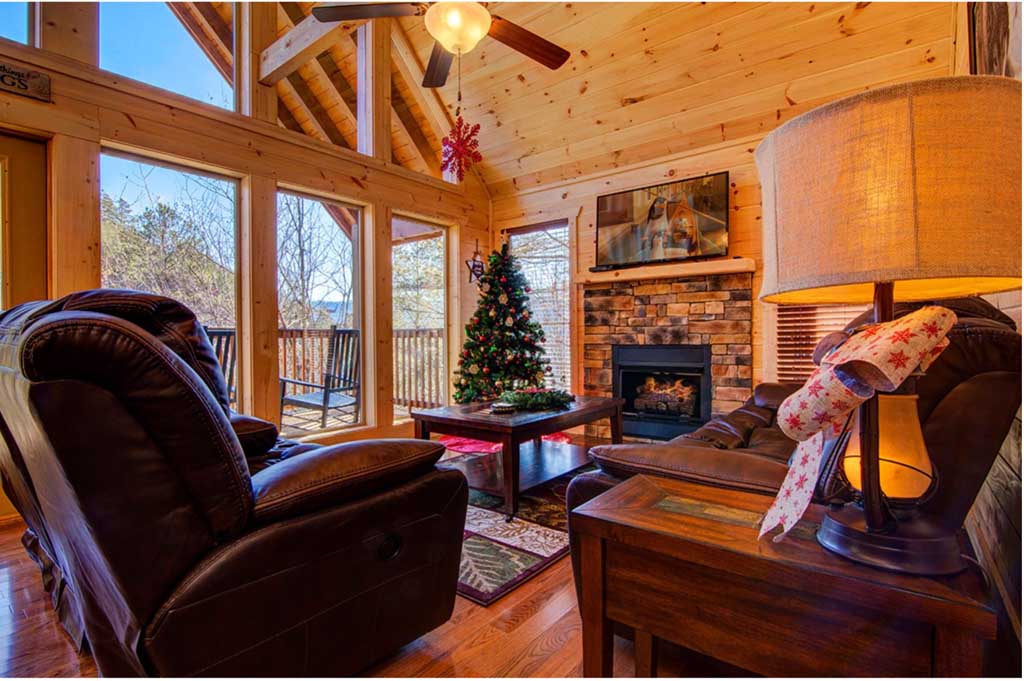 A Smoky Mountain Christmas: The Smokies offer the perfect setting for any magical holiday getaway – forget a White Christmas in Vermont, how about a Smoky Mountain Christmas at Parkside instead? Besides getting you in the mood for a cozy holiday in your very own Christmas cabin, make sure to take advantage of some of the amazing photo opportunities that will be sure to arise. From candid shots of the kiddos opening presents on Christmas morning with a crackling fire at their backs to you and your special someone smiling in front of a vista of frost-tipped evergreens, you are bound to end up with at least a couple images worthy of framing. Besides having some lovely photos to remind you of your time in the Smokies and the lovely memories you made together this holiday, you'll have the perfect Christmas card cover come next year!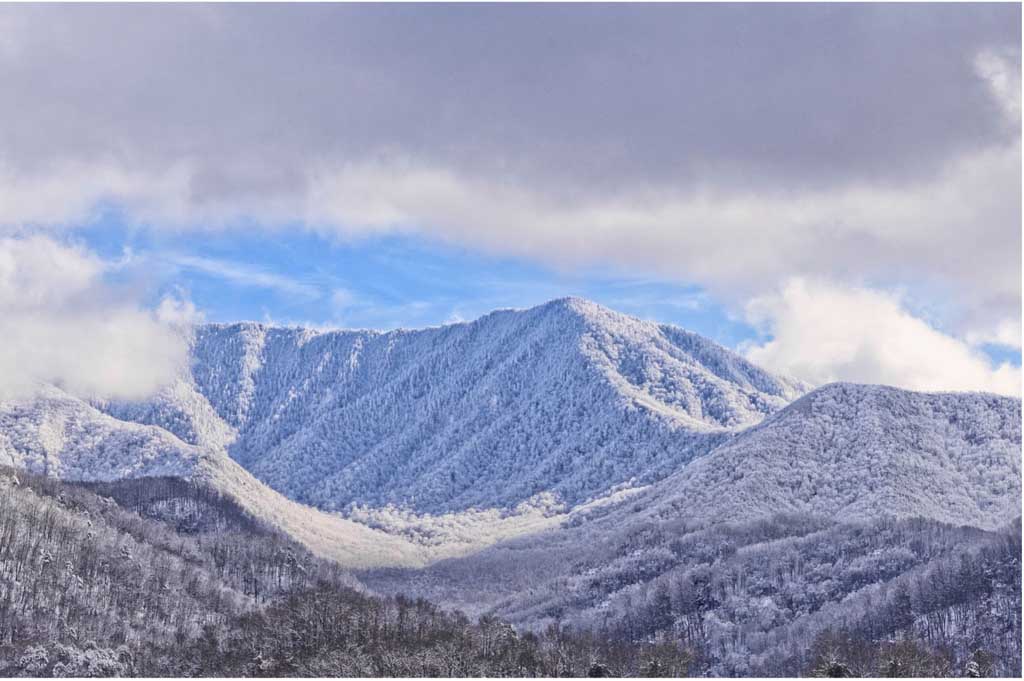 There's Christmas Joy Everywhere: Folks here in the Smoky Mountains take Christmas very seriously. From one community to the next, you'll find holiday cheer around every turn and everywhere you look. Need some helping getting into the festive mood? There're countless holiday adventures to go on to get you in the right mindset and ready for the day itself. From a Christmas dinner show perfect for the whole family – The Comedy Barn (along with many others) puts on a special production every year just for the holiday season – to one of the many attractions all decked out and ready to celebrate (Dollywood and Anakeesta host some unforgettable events that are crowd favorites).
As you explore Sevierville County be sure to try some seasonal treats and eats being offered all over and only available during the season. Enjoy local events like visiting Santa and take in all the dazzling light displays celebrating Christmastime by partaking in the annual Winterfest. Starting in November, Pigeon Forge, Gatlinburg and Sevierville come together to create a dazzling winter wonderland full of intricate light displays that will take your breath away as well as festive activities and shopping to pass the time. Just be sure you and the kiddos are bundled up before heading out, there's a ton to see and explore but it can get cold out there!
Christmas Dinner: Though all our cabins include a fully-equipped kitchen, just waiting for you to whip up a delectable Christmas feast, cooking isn't everyone's forte. By having your Christmas at Parkside Resort, you're within minutes of plenty of restaurants offering a scrumptious Christmas dinner to choose from instead of laboring away in the kitchen all day.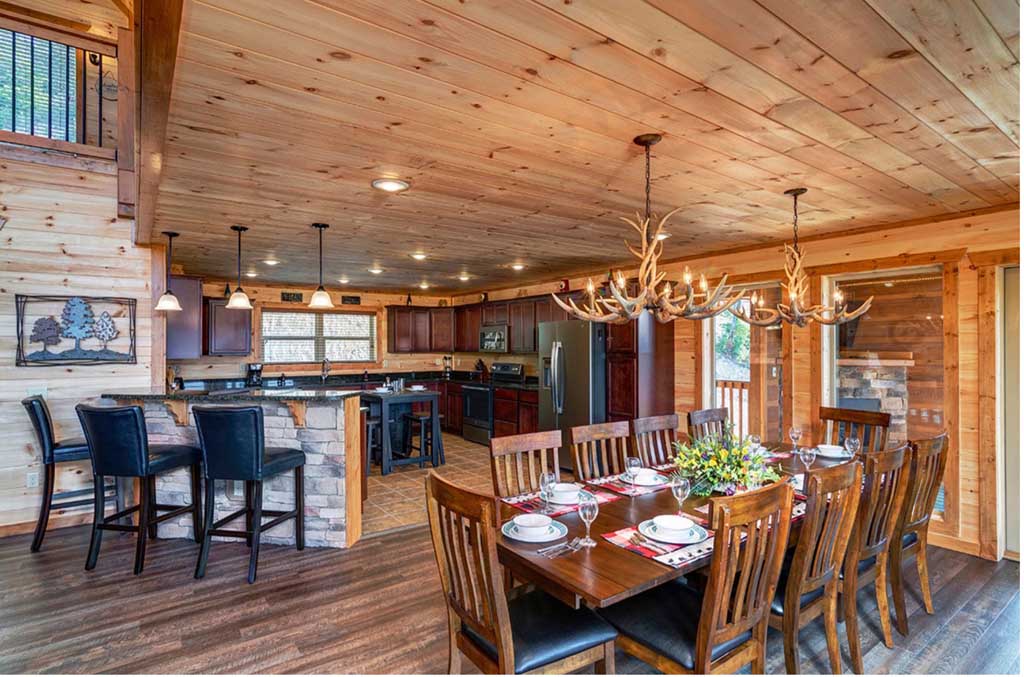 A Christmas In The Mountains
Plan a Christmas to remember by allowing Parkside Resort to host you and your loved ones during the holiday season. Whether you're looking for a spontaneous holiday vacation as a surprise for the family this year or to plan next year's festivities while everyone is together, Parkside has got you covered! Plan your very own Smoky Mountain Christmas, complete with charming accommodations, festive atmosphere, tons of holiday activities to get you in the mood and experiences you'll only find in the Smokies this time of year. With those most important to you all under the same roof, cozy and happy inside your own private yuletide retreat, is there any gift you could ask for that would be better? We personally don't think so. But regardless of where and with whom you are spending the holidays this year, we wish you a very Merry Christmas and a Happy New Year from everyone here at Parkside Resort!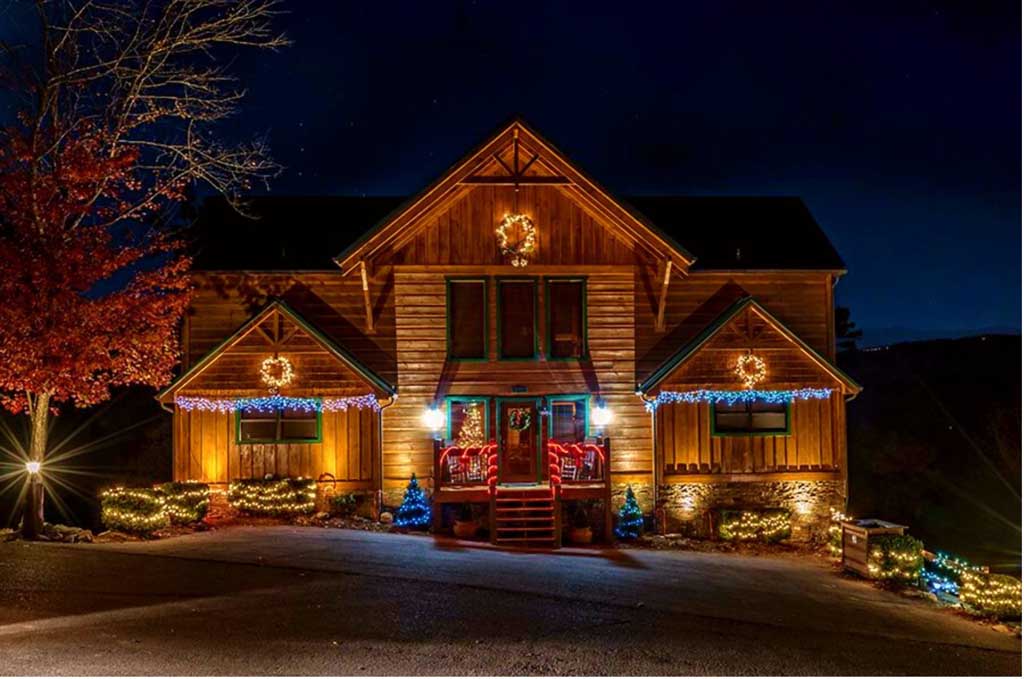 Call us today at 888-908-6066 or visit our website to learn more about our amazing accommodations!