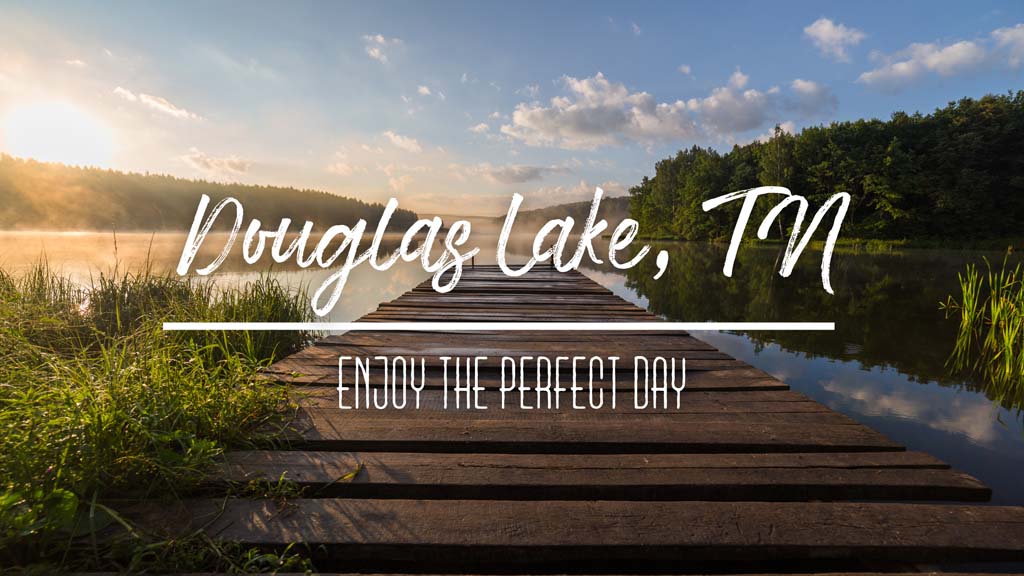 Nestled amongst the stunning landscape of the Smoky Mountains, and located less than an hour from hustle and bustle of Pigeon Forge, Douglas Lake presents visitors with picturesque waters, countless recreational activities and stunning landscapes that are teeming wildlife to explore. Known for its quiet and scenic beauty, Douglas Lake offers a wonderful backdrop for a summer day trip, filled with new adventures and relaxing moments the whole family with savor. To help you plan the perfect day at Douglas Lake, we've created a list of some of the delightful things you can do during your unforgettable day at the lake with those you love most!
Dip Your Toes In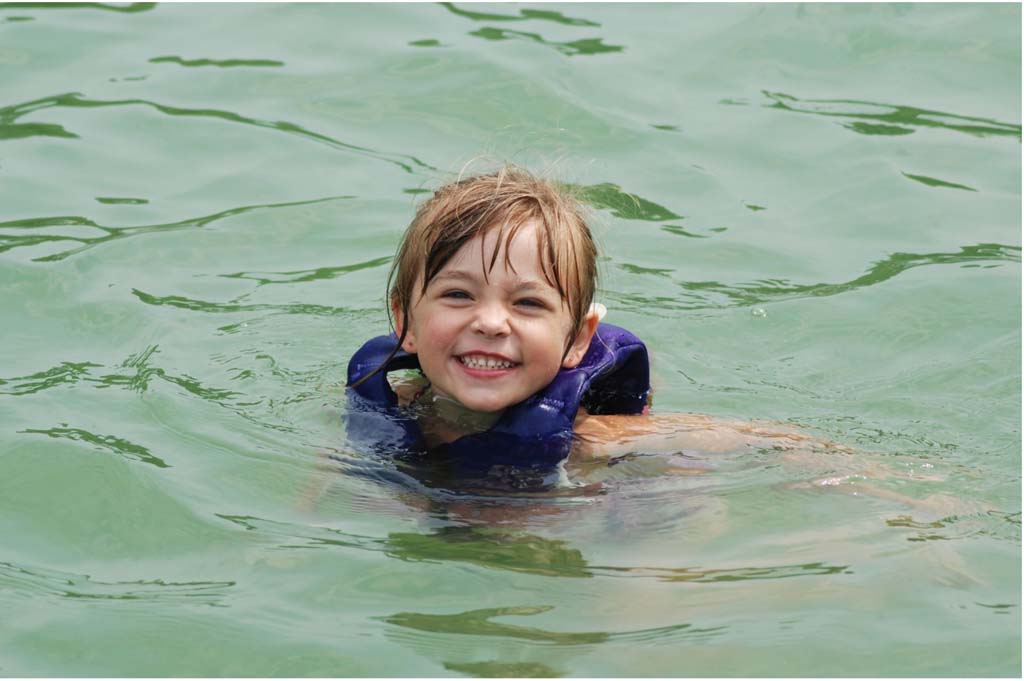 As the sun rises over the Smoky Mountains, start your day by heading to the inviting waters of Douglas Lake for a refreshing swim. Douglas Lake offers a range of swimming spots, from secluded and peaceful swimming holes to more popular areas where you can soak up the sun and socialize with other visitors to the area. For a peaceful and secluded experience, consider visiting Huff Hollow on the Newport-side of the lake, or Nina Cove, which can be found off of TN-113 N. Both spots provide tranquil waters and peaceful surroundings for a leisurely dip.
One of the more popular spots for dipping toes into Douglas Lake is the Dandridge Dock and Municipal Park located across the water from the heart of Dandridge. This area tends to draw more visitors, making it a lively spot to enjoy the beautiful scenery and placid waters on a warm day. On the docks you'll find chairs for relaxing and taking in the views, gentle waves lapping against the platform and a relaxing ambiance, perfect for families and friends to enjoy a day by the water. If you're wanting to get wet or catch some rays, use the pull out on Public Drive before reaching the boat dock. There you will find a quiet hideaway that has a gently sloping beach and plenty of shade, perfect for a dip (keep in mind that this is not an official swimming area, so the utmost caution should be use when exploring the area). Whether you prefer a tranquil escape or a more social atmosphere, Douglas Lake has the ideal swimming or sunbathing spot for everyone.
Cast Your Line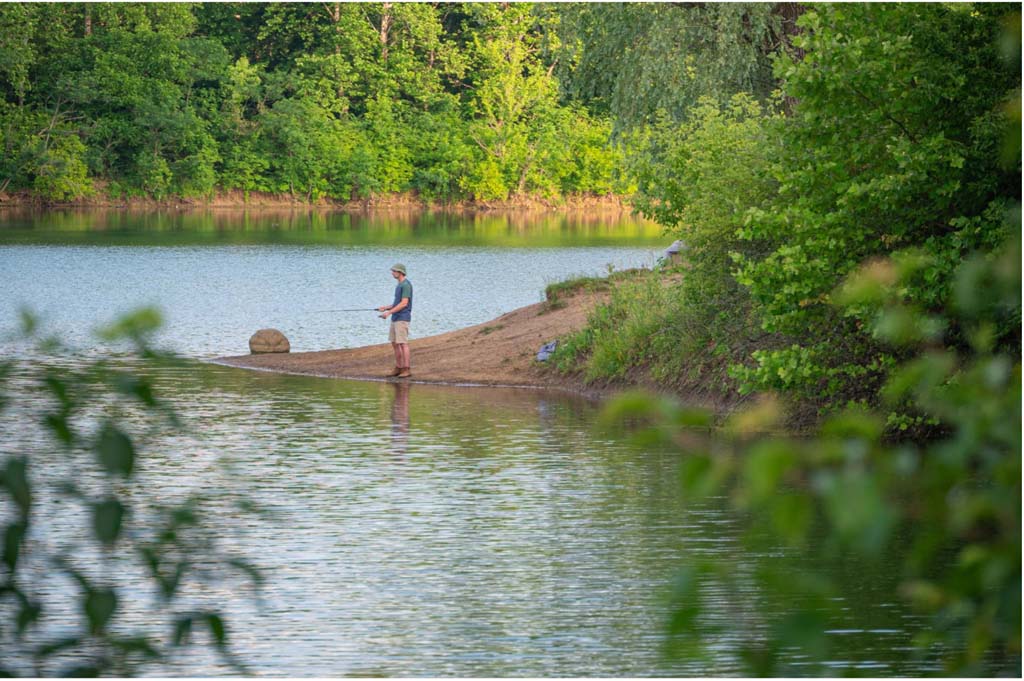 For fishing enthusiasts, Douglas Lake presents a haven of fishing opportunities having been named one of the best fishing lakes in the country for large-mouth bass and crappie, several times in the past. Set up your fishing gear at various fishing holes around the lake and try your luck at catching largemouth bass, crappie, sauger, white bass, bluegill, and more. The lake's diverse ecosystem provides tons of opportunities for both seasoned anglers and beginners to enjoy a day of fishing.
If you're new to fishing or prefer a guided experience, consider booking a fishing guide with local expertise. They can share their knowledge of the lake's prime fishing spots and help you reel in the perfect catch. With the placid waters reflecting the beauty of the surrounding mountains, fishing on Douglas Lake offers a relaxing yet rewarding experience for all.
Rent A Ride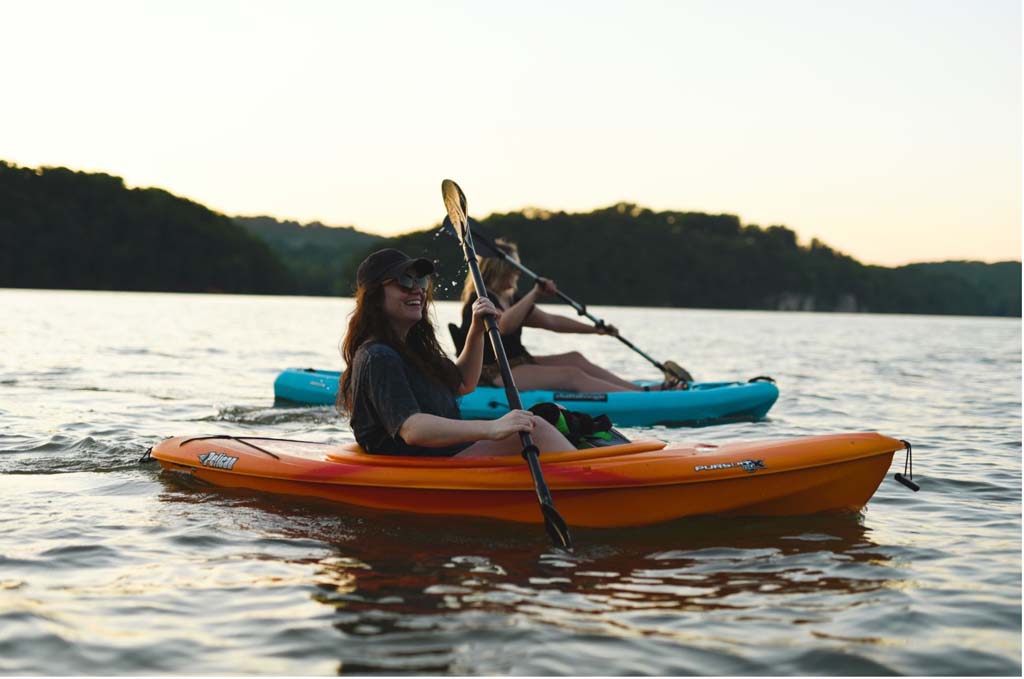 Immerse yourself in the breathtaking scenery of Douglas Lake by renting a boat, kayak, paddleboard or some other means to get out on the water with your loved ones. Embark on a leisurely kayak ride to explore the peaceful coves and hidden corners of the lake or glide through the crystal-clear waters on a platoon as you bask in the afternoon rays and venture out to explore the vast expanse of Douglas Lake. For those seeking more adventure, opt for a jet ski rental to cruise along the lake's sparkling surface as the Smoky Mountains rise majestically in the distance. With boats, jet-skis, and paddle product rentals available, Smoky Mountain H2O Sports provides the perfect means to experience the beautiful Douglas Lake scenery while creating lasting memories with family and friends.
Enjoy A Bite To Eat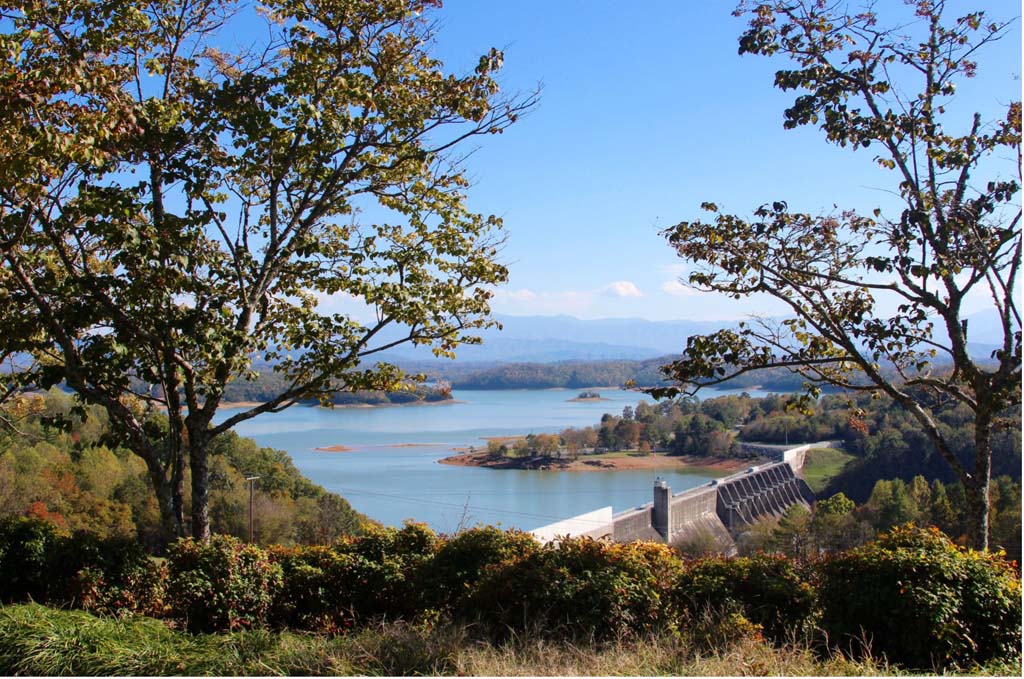 After a morning of swimming, fishing, or kayaking, take a break and enjoy a relaxing picnic at one of the quaint parks near Douglas Lake. Spread out a cozy blanket and savor a delightful meal surrounded by the beauty of nature. The tranquil ambiance and picturesque views make it an idyllic setting for a laid-back picnic with loved ones.
If you prefer a delicious meal without the hassle of packing a picnic, head over to Harbor Grill located in the Mountain Cove Marina. Situated on the lakefront, Harbor Grill offers not only delectable dishes (we're told their fish and chips are finger-licking good) but also stunning views of the water. Indulge in a variety of mouthwatering and refreshing food and drink options, including freshly prepared seafood, savory burgers, and refreshing brews. With friendly staff and an inviting atmosphere, Harbor Grill provides the perfect place to refuel and relax during your day at Douglas Lake.
Wildlife and Bird Watching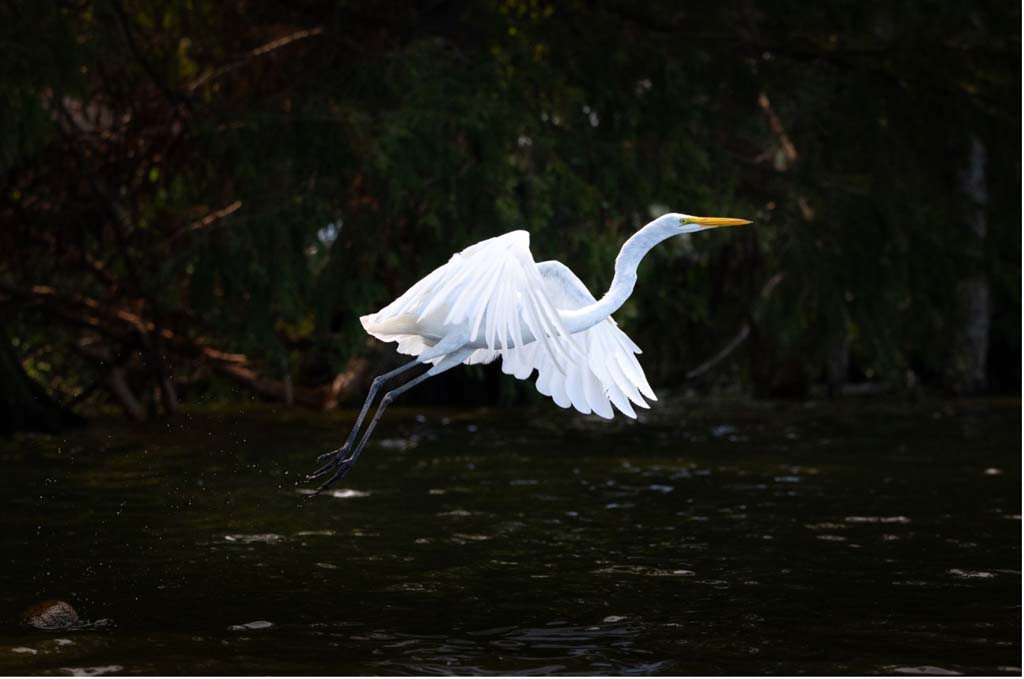 For nature enthusiasts and birdwatchers, Rankin Bottoms Wildlife Preserve (where the French Broad and Nolichucky Rivers meet) is a haven for observing a diverse array of wildlife and bird species in their natural habitat. Due to weather and water levels, the area is best access via vehicle from October to March, though the area can be reached by boat all-year-round. This scenic area offers ample opportunities to spot Bald Eagles, Ospreys, Blue Heron, Great Egret, sandpipers, swallows and so many other creatures in their natural habitats.
Be sure to pack your binoculars and camera along with some clothes you're fine with getting muddy to explore these wildlife-rich areas. Be captivated by the graceful flight of a Double-Crested Cormorant and the intriguing behaviors of the Piping Plover. As you connect with nature and witness the wonders of the animal kingdom, you'll be creating memories you'll cherish for a lifetime.
Explore Nearby Attractions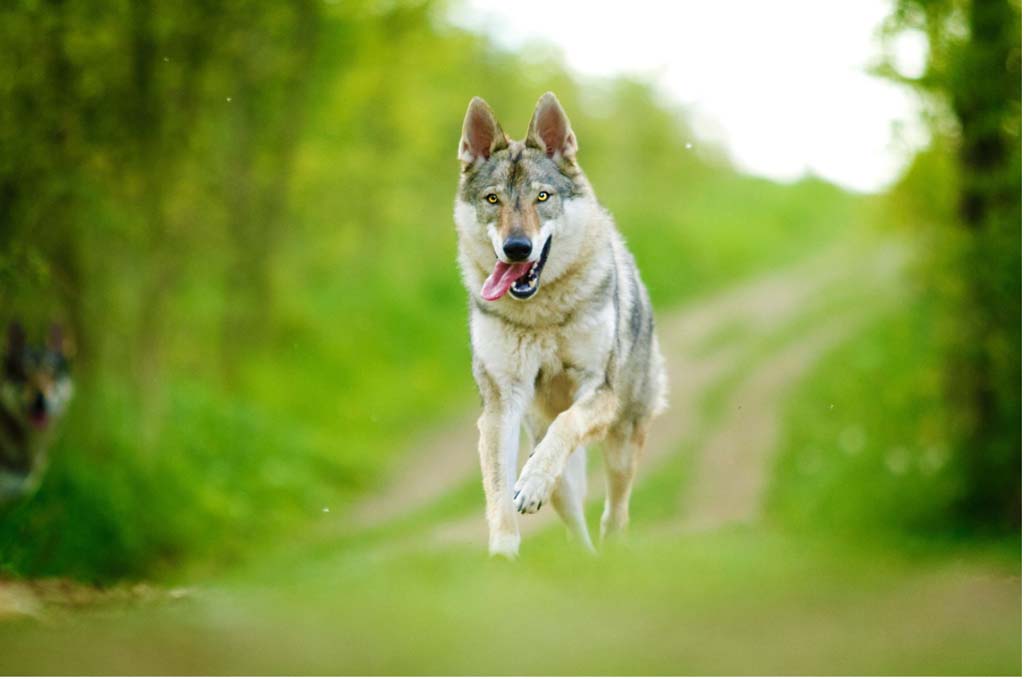 To add a touch of adventure to your day at Douglas Lake, check out some nearby attractions that offer visitors with one-of-a-kind experiences. Visit the Bush's Beans Visitor Center in Chestnut Hill for an intriguing journey into the history of the famous brand. Learn about the company's rich history while enjoying interactive exhibits that provide a fascinating glimpse into the production of baked beans. It's a fun and educational stop that both kids and adults will enjoy.
For a truly captivating experience, book a free private tour with the Wolf PAWS 'Positive Awareness Wolf-dog Sanctuary', located near the lake. This sanctuary is home to a diverse group of wolf-dogs, offering a rare and informative opportunity to learn about these majestic creatures up close. Engage with knowledgeable guides who will share fascinating information about wolf behavior, conservation efforts, and the sanctuary's mission. As you connect with these beautiful animals and their stories, you'll gain a deeper appreciation for the breed, the importance of preserving their habitats and the requirements tied to owning wolfdogs.
A visit to the Wolf PAWS sanctuary will not only provide an educational experience but also supports the sanctuary's mission of promoting positive awareness about wolf-dogs while providing them with a safe and natural environment to live and thrive in. It's a meaningful way to contribute to the conservation efforts of these remarkable animals while enjoying the natural beauty of Douglas Lake's surroundings. Please note that the Wolf PAWS is not open to the public and private tours must be booked with a minimum of twenty-four hours' notice.
After A Day At Douglas Lake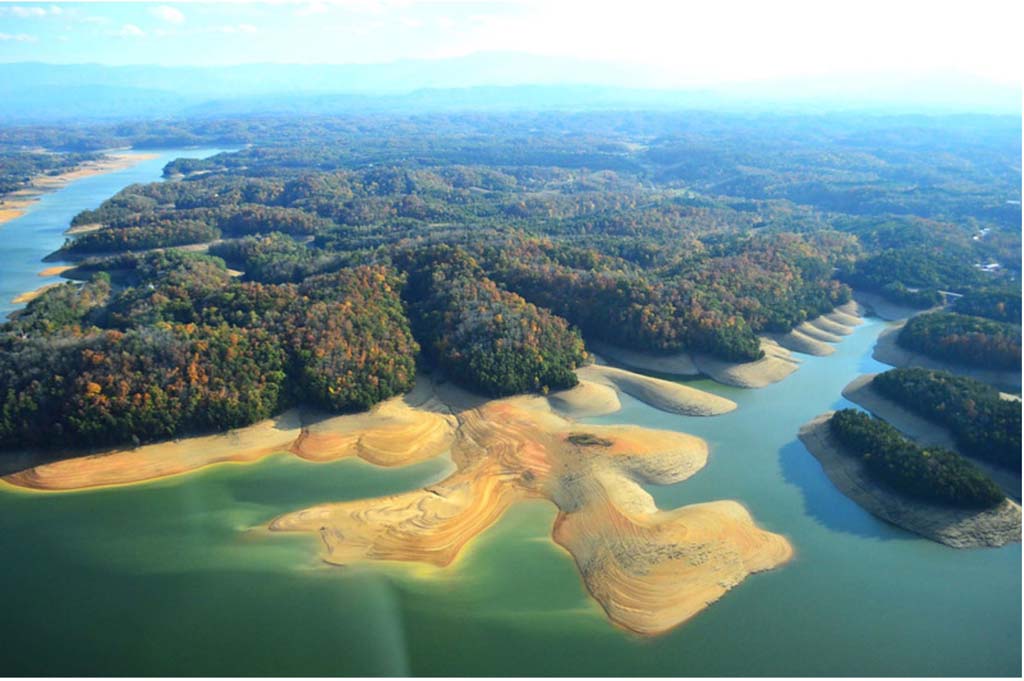 A day at Douglas Lake offers an array of delightful activities that cater to diverse interests and preferences. Whether you're seeking a tranquil swim, a thrilling fishing adventure, or a relaxing boat ride, Douglas Lake provides the perfect setting for unforgettable experiences. A day at the lake promises an escape into nature's quiet beauty, as you make memories while enveloped by the majestic grandeur of the Smoky Mountains. Plan your perfect day trip to Douglas Lake and savor every moment of this serene and picturesque destination in the heart of the Great Smoky Mountains.
Still on the hunt for your perfect Smoky Mountain home-away-from-home after an exciting day on the water, making memories and spending time with your favorite people? Check out Parkside Resort, the best luxury accommodations in the Smokies, and reserve a cozy yet stunning cabin for your upcoming Smoky Mountain vacation! From charming bungalows ideal for one, to impressive lodges capable of hosting dozens, your personal mountain haven awaits you here at Parkside!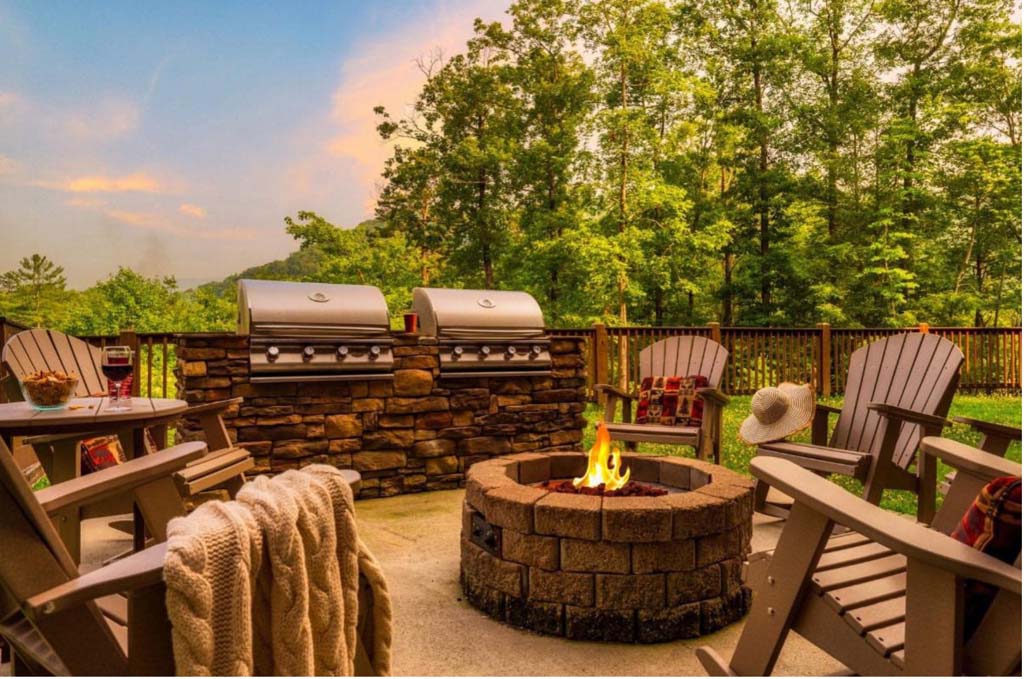 Call us today at 888-908-6066 or visit our website to learn more about our amazing accommodations!