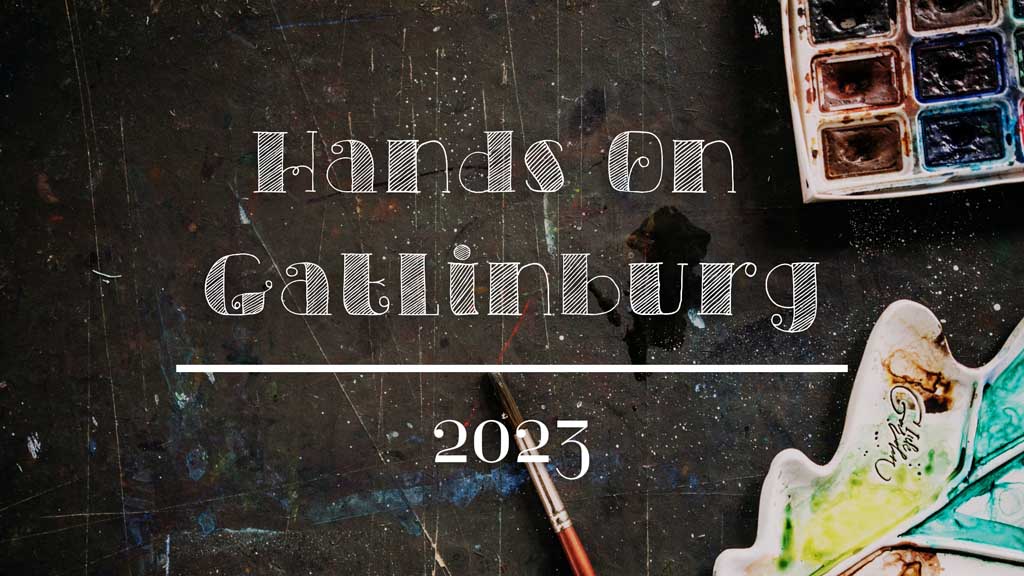 The Smoky Mountain region is renowned for its natural splendor, rich cultural heritage, outdoor adventures, countless attractions and more! . But did you know that the Smokies is also home to one of the largest independent artisans' organizations in the country? Thanks to the organization's gathering of talent over the past eighty years, the Smokies has become a hub for creative individuals and their handcrafted works. For many artisans in the area, the skills and knowledge of their craft have been passed down through multiple generations, preserving techniques and styles that are unique to the region. You can purchase these one-of-a-kind creations along an eight-mile loop, known as the Great Smoky Arts and Crafts Community, just outside of Gatlinburg. This community serves as the basecamp for over 100 exceptional artisans and crafters today. As you shop for treasures, you may notice artisans hard at work, but they are typically happy to discuss their work and passion with onlookers. However, once a year, the Hands On Gatlinburg Arts and Crafts Weekend provides patrons with the opportunity to explore or refine their crafting skills with the help of skilled craftsmen.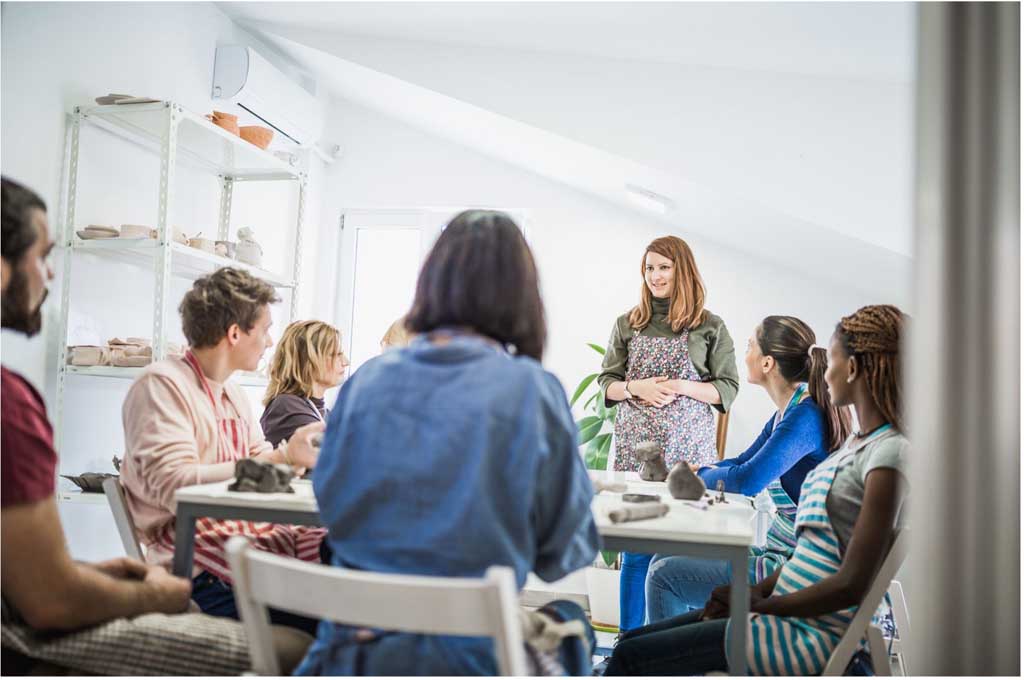 The Details
From May 5th to May 7th, more than 30 workshops will be held in over a dozen studios in the Great Smoky Arts and Crafts Community. These one-of-a-kind classes are tailored towards both experienced as well as rookie crafters hoping to learn from the best in their craft. During the immersive three-day event, you will have the opportunity to create your very own Smoky Mountain masterpiece to take home with you as the ultimate souvenir while also gathering valuable crafting tips and tricks. It's important to note that each workshop requires a general admission fee and that seating is limited, so it's recommended to sign up ahead of time. However, there is no limit on how many classes you can participate in, as long as you are available to attend.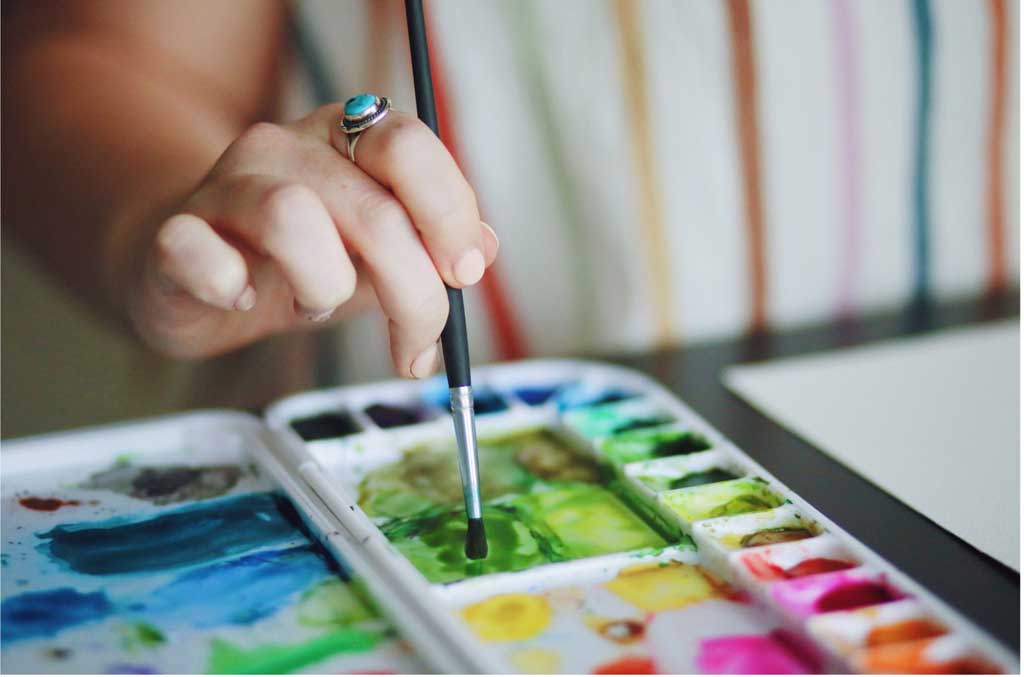 The typical workshop structure will be an intimate one, with classes averaging around five students per course, and the largest attendance number being twelve. Although most workshops cater to older crafters with an age requirement of fourteen, some courses do allow younger crafters to participate (we'll touch on a couple of examples here in a bit). With limited seats in each class, the expert teachers can provide thorough instruction and guidance, making each session feel like a mini-apprenticeship. You'll learn creative tricks-of-the-trade directly from the professionals, while exploring your own artistic expression. At the end of each workshop, you'll leave with a newfound appreciation for the craft and a handmade treasure. The only challenging part of Hands-On Gatlinburg is deciding which classes to sign up for!
Classes – At A Glance
From painting to basketed weaving to jewelry making and so much more – below is an excerpt from the myriad of classes you can attend!
Chick-A-Dees Class: This painting course has no age requirement and costs 48 dollars per student. Using acrylic paints on canvas, you will learn how to paint one (or two, if time allows) chick-a-dee birds resting on a branch of lush foliage. Though some painting experience will be useful, it is not required to take this course.
Raku And Horsehair Pottery Class: Costing $48 and intended for ages 15 and up, this workshop will teach students how to fire their own Raku or Horsehair pot. You can choose to either glaze and fire a Raku pot or design a horsehair pattern on a pot fresh out of the kiln. However, if you'd like to use your own hair or horsehair, you certainly can! All tools, materials and equipment will be provided and you will be able to take your creation with you when it's done! Please note, that jeans, long sleeves and closed toe shoes have been advised for increased safety.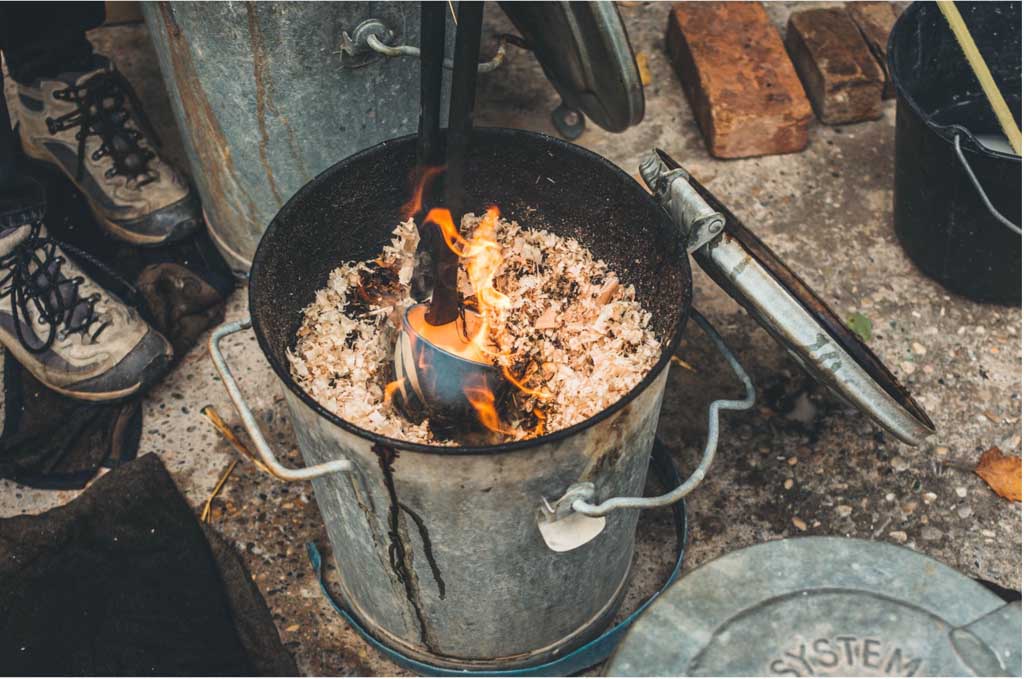 Weave A Necklace: Incorporating both jewelry making and weaving, this workshop requires an age limit of twelve in order to participate and only cost $25 per student. Using a miniature loom, students will create a one-of-a-kind necklace using colorful yarns and buttons for embellishment, if desired. No two necklaces will be alike, making for a truly unique memento of your stay in the Smokies.
Earrings Are Like Onions: If you're over the age of fourteen, and have a passion for jewelry, then you'll want to pay the $60 registration fee it cost to attend this informative workshop. Using a variety of lightweight multicolored metals, wires and beads, you will create earrings with many layers (like an onion!) that possess movement and interest. Learn the best tricks and techniques for lightweight forging, texturing metal and wire wrapping. If you have your own vintage or sentimental tins or beads you'd like to incorporate into your design, be sure to bring them with you!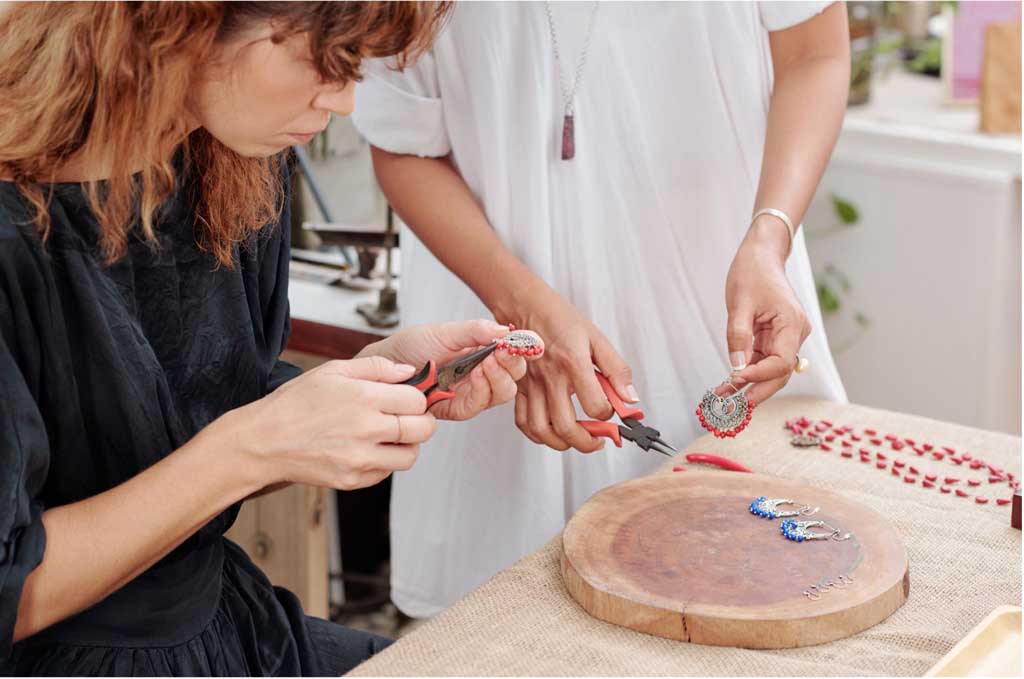 A Trio Of Porcelain Pieces: Meant for ages fourteen and up and costing $55 per attendee, this class will teach students the best techniques for painting porcelain. Using alcohol inks, you will decorate three separate porcelain ornaments while learning different tips and tricks of this more recent art form. And the best part? Once you've finished your creations, you'll have a head-start on this year's holiday decorations!
Stained Glass Square Suncatcher: Probably one of the more challenging courses on the list, this workshop's minimum age requirement is 14 (minors must be accompanied by an adult) and will cost $85 to attend. During this class, students will learn the basics of making stained glass from scouring and cutting glass to wrapping the edges in copper foil to soldering the pieces together and finally finishing the piece with soft lead came. You will learn how to work with various materials and how to operate a glass grinder as well as a soldering iron. By the time you've finished the class you will possess a beautiful work of art and a whole slew of new skills.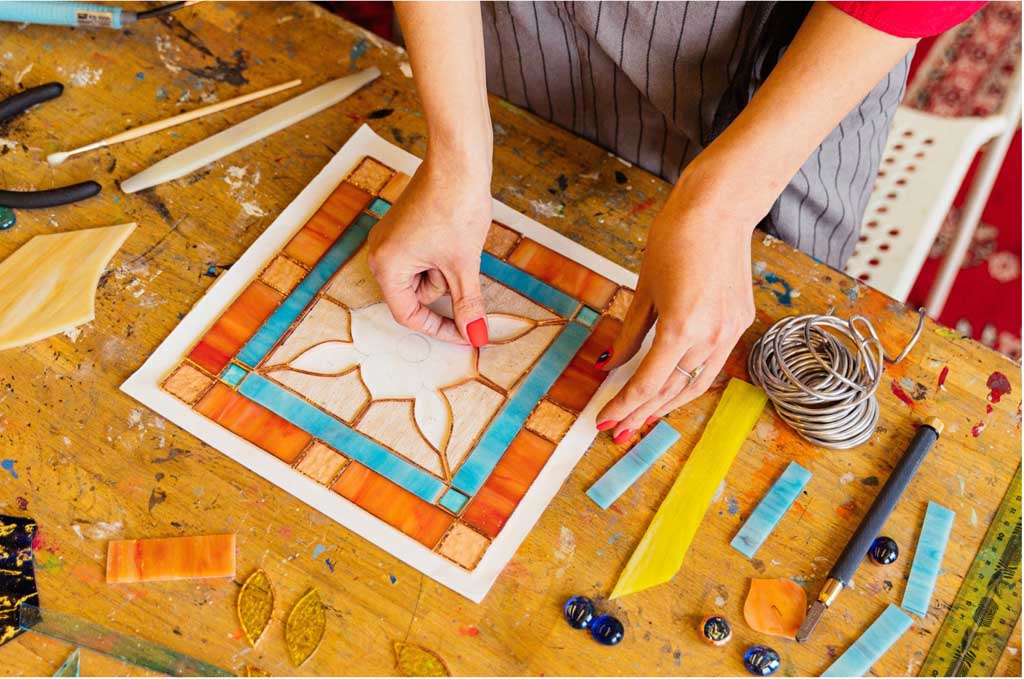 Act fast if you haven't already enrolled in your preferred classes. Some classes have already reached their maximum capacity and will continue to do so. However, if you missed your chance to register for one of your chosen programs, be sure to check back online or contact the instructor for any last-minute cancellations. Don't be discouraged if you can't attend a particular course; there are still plenty of other great options to choose from!
A Smoky Mountain Paradise
Still searching for the perfect Smoky Mountain retreat to unwind and rest your head after a full day of learning, creating and making new memories? Then it's time to book with Parkside Resort and reserve a cozy yet luxurious Smoky Mountain cabin for your upcoming trip! From quaint cottages perfect for one, to sprawling lodges capable of hosting dozens, your ideal slice of Smoky Mountain paradise awaits you here at Parkside.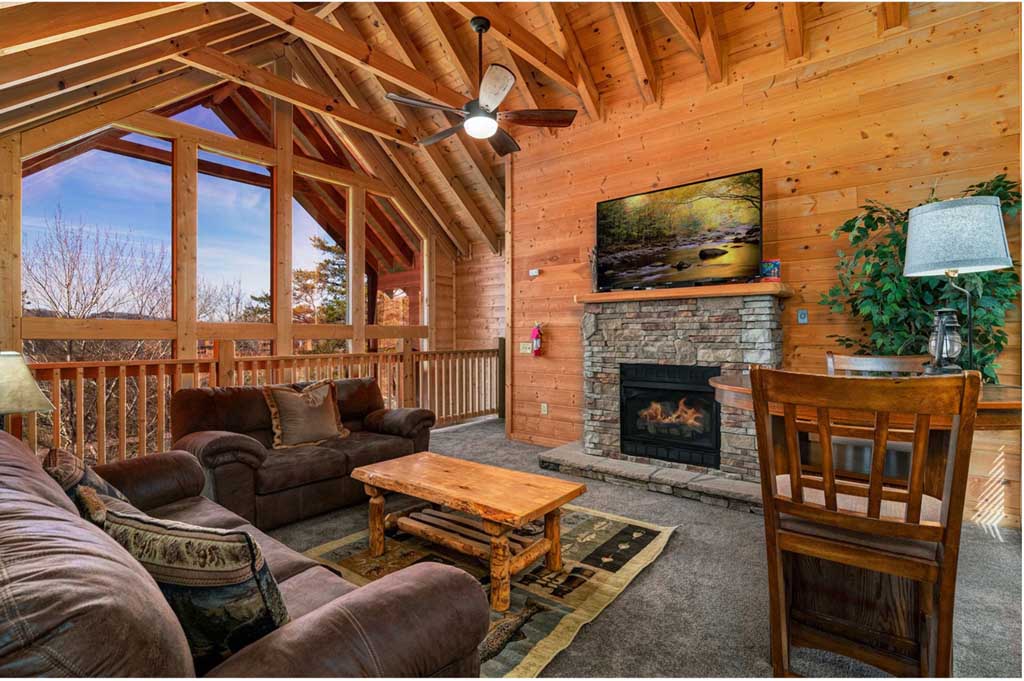 Call us today at 888-908-6066 or visit our website to learn more about our amazing accommodations!