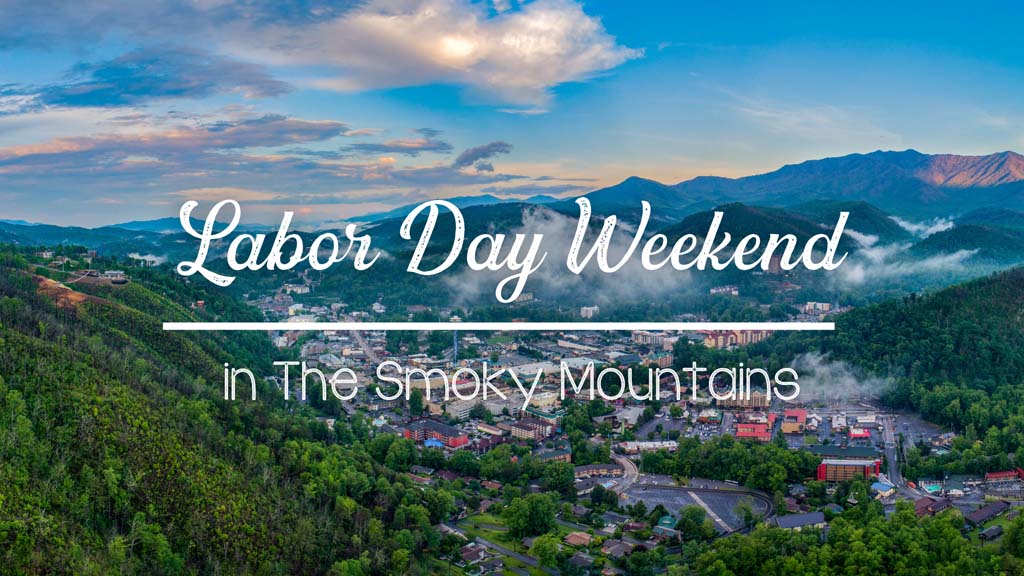 As summer winds down and the season hints at the upcoming change, there's no better time to enjoy a long weekend getaway than Labor Day weekend. And what better destination to celebrate the holiday than the majestic Smoky Mountains? With its breathtaking natural beauty, thrilling variety of escapades to experience, and family-friendly attractions to enjoy, the Smokies offer the perfect setting for the unforgettable Labor Day celebration. To help guide you through planning the perfect Labor Day weekend in the smokies, we compiled a guide of exciting activities that will make your trip truly special. From shopping deals to waterpark fun, whitewater rafting to fair festivities, and everything in between, get ready for a holiday weekend filled with joy, adventure, and lasting memories
Enjoy Deals All Weekend Long at Tanger Outlet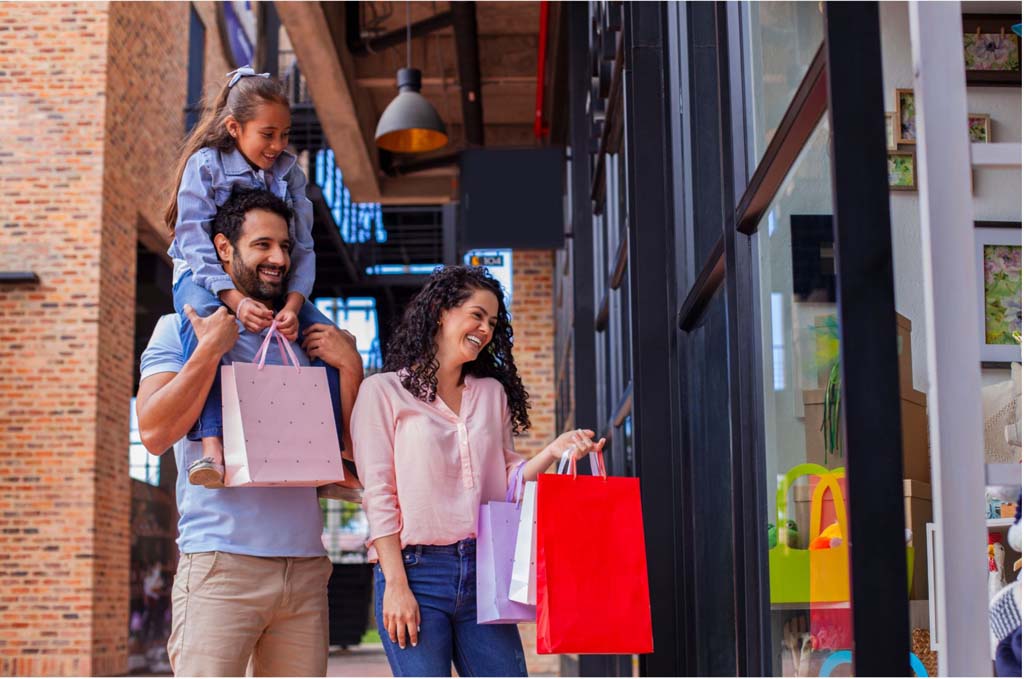 Kickstart your Labor Day weekend with some retail therapy at Tanger Outlet in Sevierville. As one of the top shopping destinations in the area, Tanger Outlet boasts an impressive collection of brand-name stores, designer boutiques, and specialty shops to explore. Throughout the long weekend, you'll find exclusive Labor Day deals and discounts to take advantage of, making it the perfect time to score great finds at unbeatable prices. The open-air shopping center allows you to enjoy the fresh mountain air as you browse through a wide array of shops offering apparel, accessories, home goods, tasty treats and more. Whether you're updating your wardrobe or hunting for unique gifts to represent your visit to the Smokies, Tanger Outlet has something for everyone.
Cool Off at Splash Country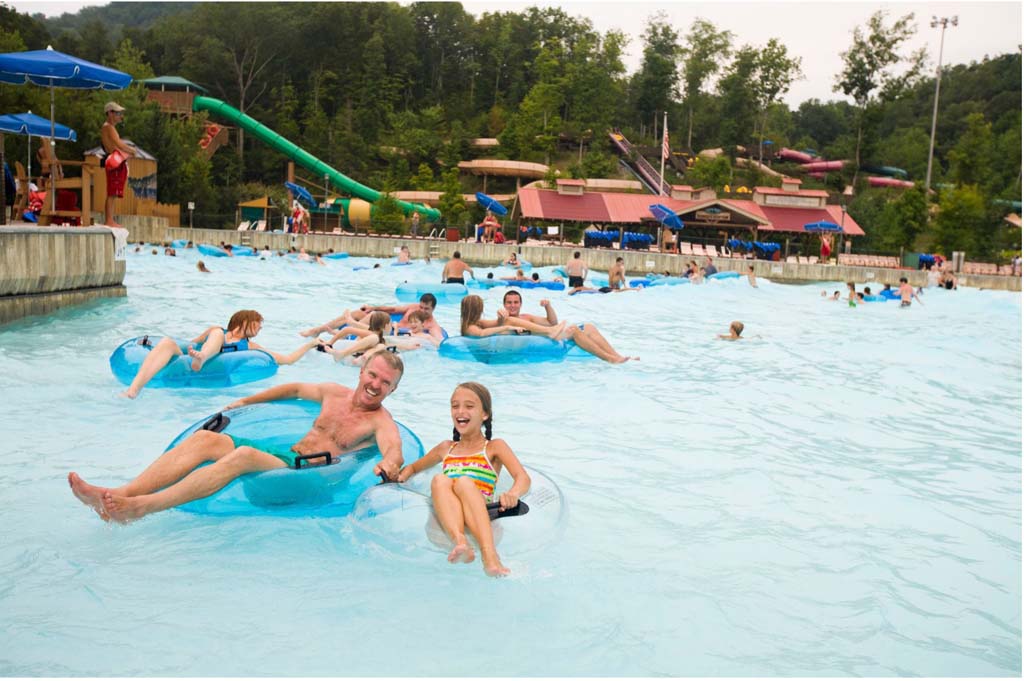 With the summer heat still lingering, spending time at a waterpark is a refreshing and fun-filled way to cool off and spend the day. Dollywood's Splash Country is the ultimate waterpark destination in the Smokies for the entire family. This popular attraction features a wide range of water slides, lazy rivers, and splash areas that cater to visitors of all ages. Not to mention, Splash Country's platinum-award winning lifeguards (the only ones in the region) will ensure everyone in your party stays safe while having all the fun. During the Labor Day weekend, Splash Country will be open for the holiday, giving you more time to splash around and create lasting memories. From thrilling water rides to relaxing cabanas, the waterpark offers an array of attractions to suit all preferences. So, grab your swimsuit and sunscreen and get ready for a splash-tastic escapade!
Catch Some Waves with The Nantahala Outdoor Center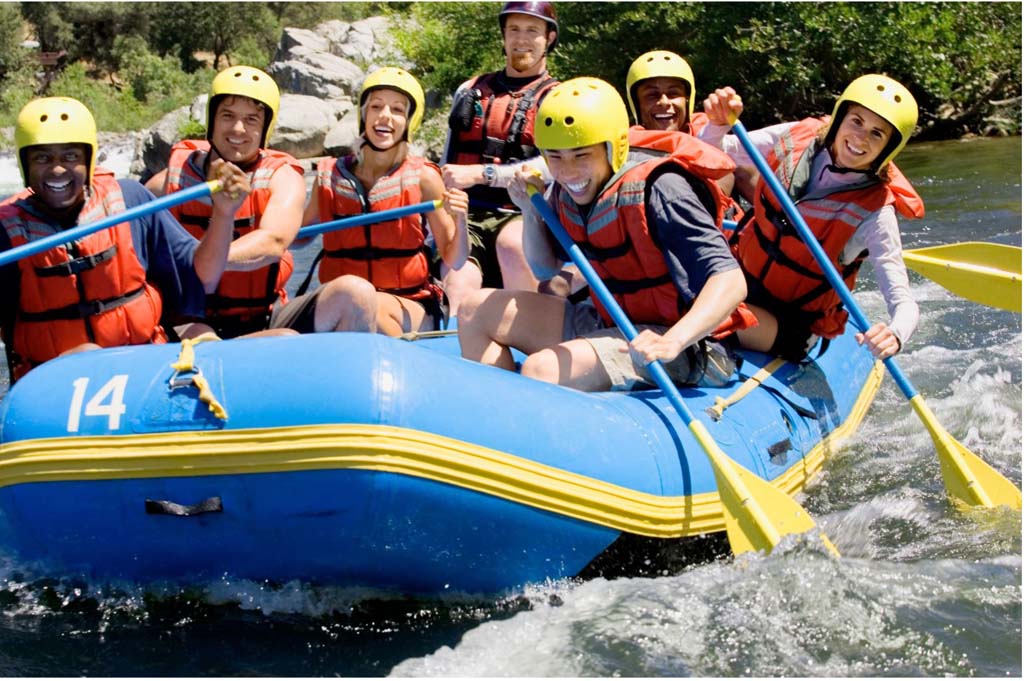 For those seeking an adrenaline-pumping adventure, whitewater rafting and kayaking in the Smoky Mountains are an absolute must. Nantahala Outdoor Center (NOC) is your go-to destination for guided whitewater rafting and kayaking trips in the area. Whether you're a seasoned paddler or a first-time rafter, NOC offers a variety of options suitable for all skill levels and most age ranges. Experience the thrill of navigating the rapids of the Pigeon River or embark on a serene kayaking journey on the picturesque Fontana Lake. Surrounded by the stunning natural beauty of the Smokies, these guided trips promise heart-pounding excitement and unforgettable moments with friends and family.
Have Some Old Fashion Fun at the Sevier County Fair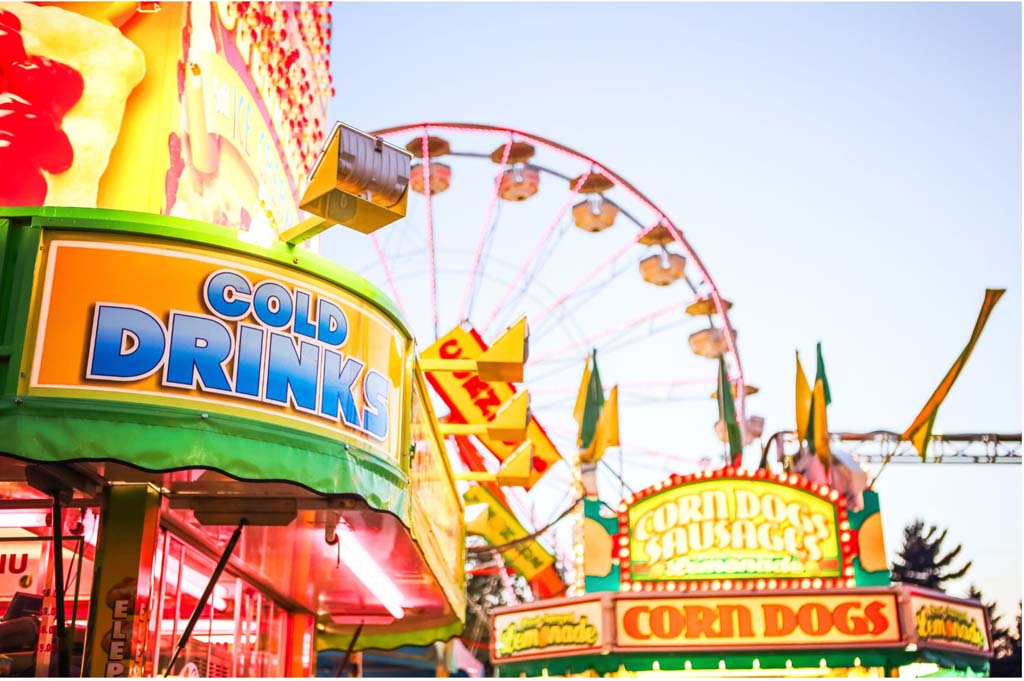 Celebrate the spirit of Labor Day weekend at the Sevier County Fair in Sevierville, a beloved annual event that showcases classic fair fun for all. The fairgrounds come alive with exciting rides, live performances, livestock shows, contents, games, and (of course) delectable fair food. From cotton candy to corn dogs, you'll find a delightful selection of goodies to indulge in and savor. Throughout the Labor Day weekend, the fair will host various events and competitions, adding to the festive atmosphere while showcase different local talents. Enjoy quality time with loved ones as you ride the Ferris wheel, try your luck at the carnival games, and take in the sights and sounds of this traditional fair experience.
Escape to Historic Cades Cove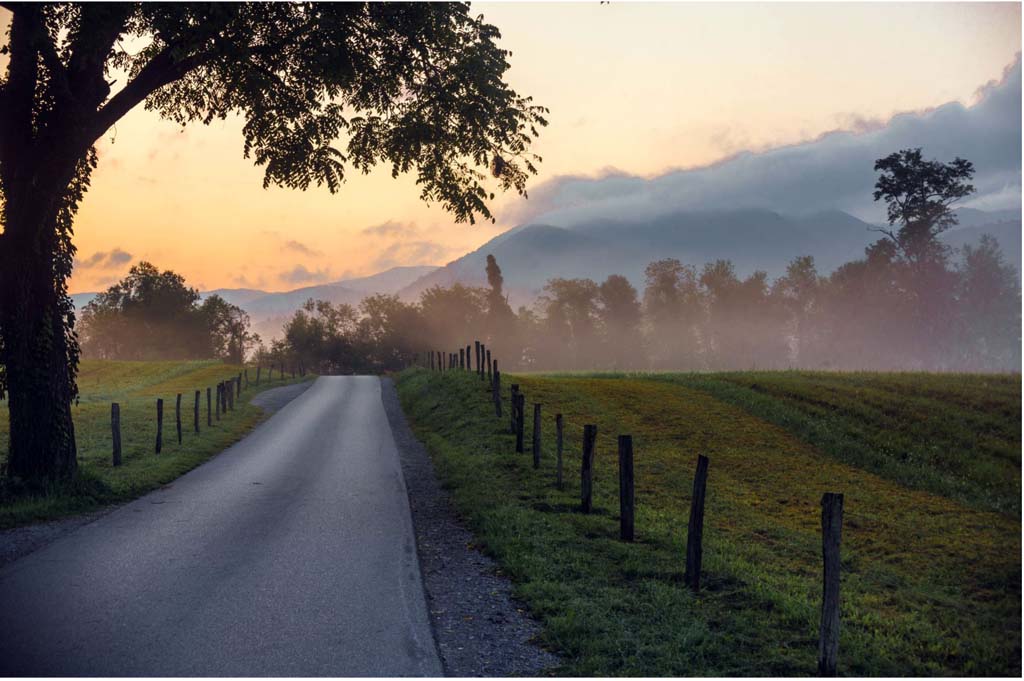 For those looking to escape the crowds and immerse themselves in the tranquil beauty of nature, Cades Cove Loop is the perfect destination. This 11-mile one-way loop is a must-see for nature and history enthusiasts alike, offering stunning landscapes, historic sites, and all sorts of wildlife to see and learn about. As you explore the picturesque area, keep an eye out for deer, black bears, and a variety of bird species going about their business. The Loop also features several scenic hiking trails that allow you to experience the park's beauty up close and off the beaten path where some crowds might be. There are also weekly and daily Ranger events to partake in, including a weekly blacksmith demonstration on Fridays at the Cable Mill Visitor Center that is free to attend and discusses the significance the blacksmith held within the Cades Cove community of yesteryear. The entire family will love the educational and natural sightseeing opportunities that await in this peaceful area of the Great Smoky Mountains National Park.
Visit the Only Zorbing Park in the United States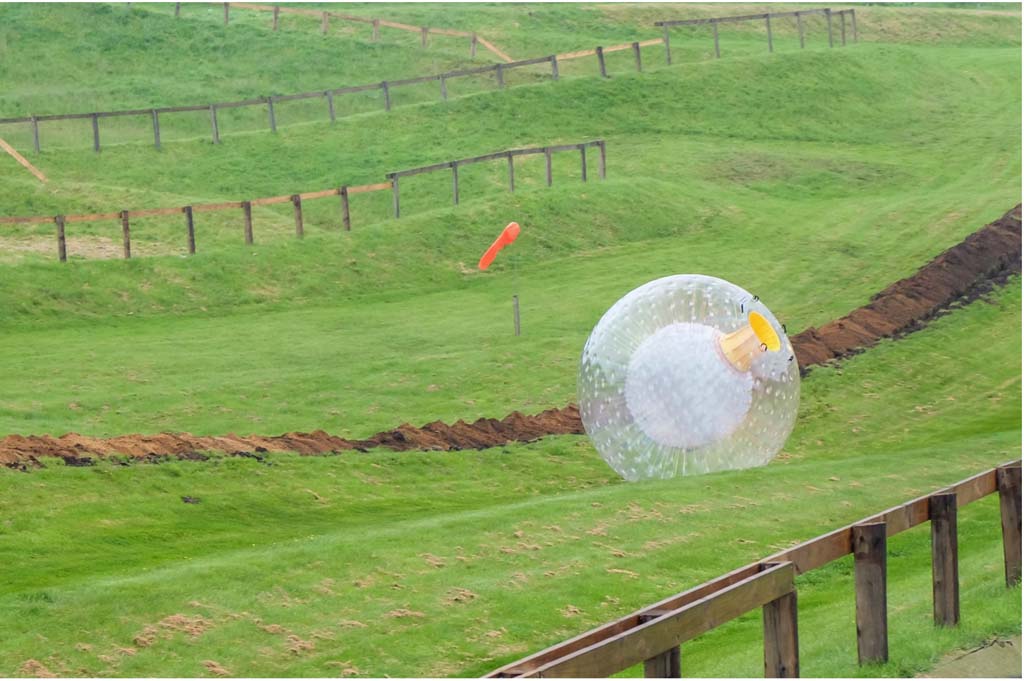 Prepare for a unique and thrilling experience like no other when you try zorbing at Outdoor Gravity Park in Pigeon Forge. Zorbing is an adventure ride that was invented in New Zealand and involves rolling down a hill inside an eleven-foot transparent sphere filled with water. This exciting ride promises laughter and excitement as you tumble and spin inside the sphere. Whether you choose to ride solo, with a partner, or in a group, zorbing at Outdoor Gravity Park guarantees an unforgettable adventure and the only one of its kind in the country. Make sure to purchase the GoPro recordings of your tumble so you can relive the excitement and joy of the experience with friends and family.
Enjoy a Labor Day Cookout at Your Cabin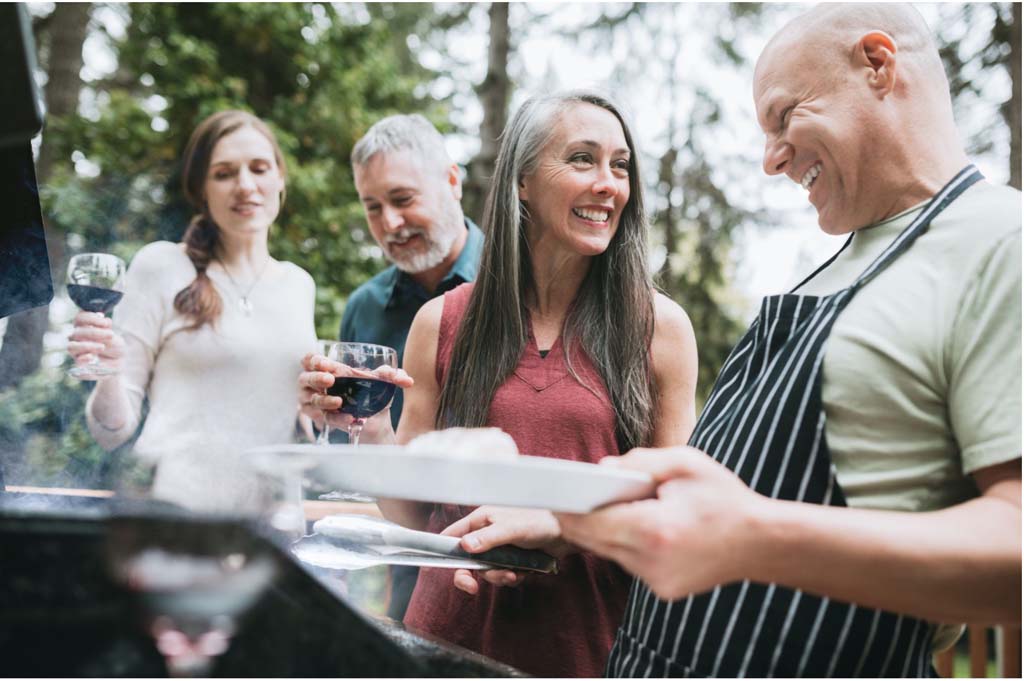 For many, Labor Day weekend is reserved for spending time with friends and family, enjoying each other's company as you celebrate the long weekend. If you're looking to stay in rather than go out, Parkside Resort has got you covered with plenty of room to host your whole party under one roof and in style! Nestled in the heart of the Smoky Mountains, Parkside provides the perfect balance of seclusion and convenience – if plans change, there's nothing to worry about! With uninterrupted privacy, great amenities for any get together, ample space, our Smoky Mountain cabins are the perfect solution for hosting large get-togethers. Let the kiddos burn off some extra energy on our very own, private, 18-hole put-put course or in the saltwater pool complete with a 60-foot waterslide as the adults unwind around the grill, cooking up the perfect BBQ dinner. At Parkside, we offer a wide array of amenities, premium services, modern yet cozy décor and convenient location that makes it the ideal Smoky Mountain getaway. So let us know, what plans does your family have for this Labor Day weekend in the Smoky Mountains?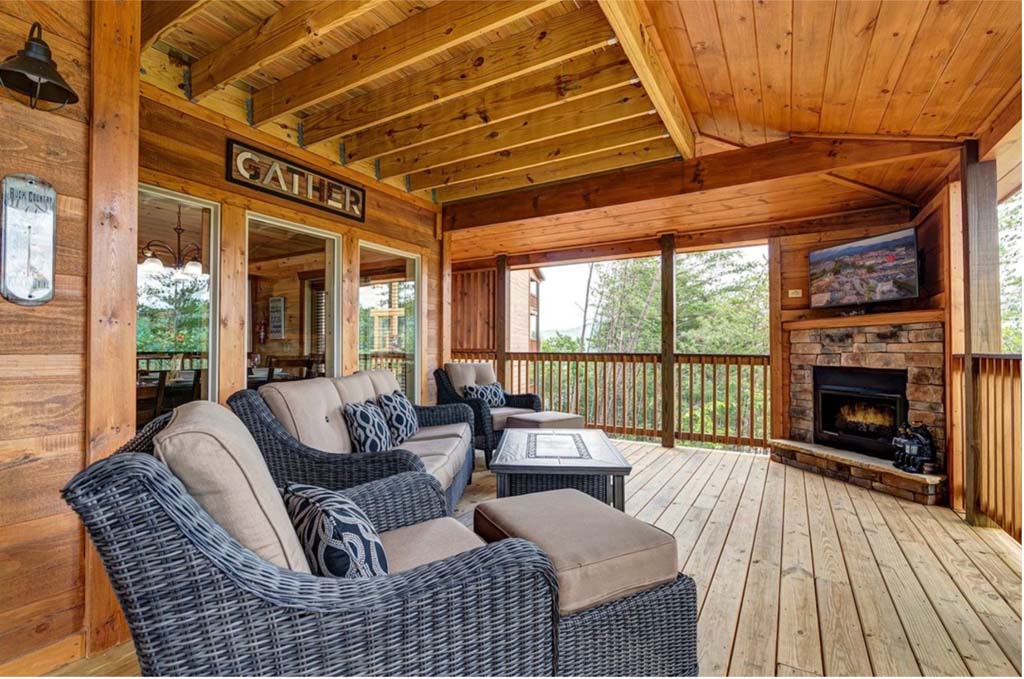 Call us today at 888-908-6066 or visit our website to learn more about our amazing accommodations!