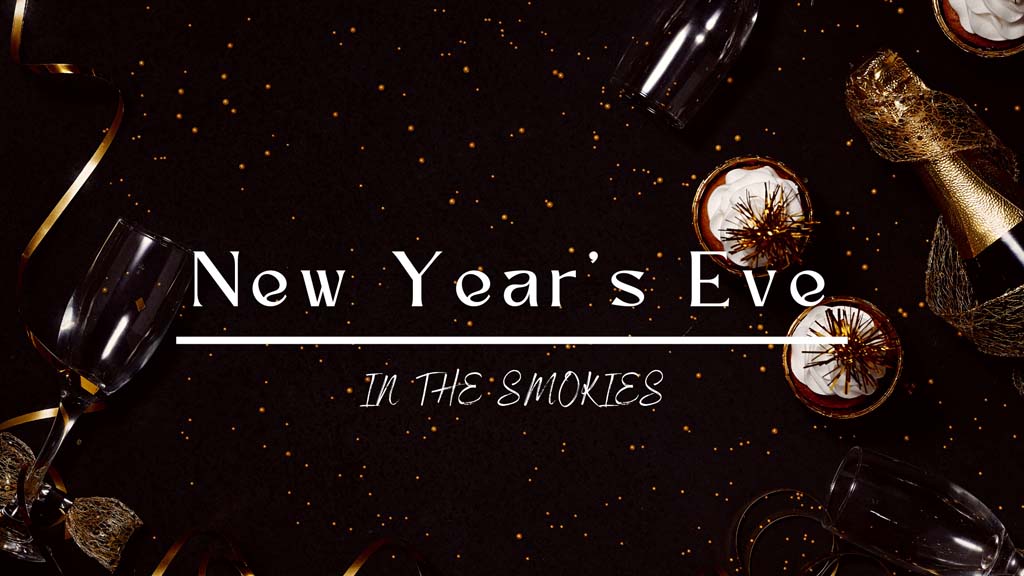 Ring in the start of 2023 in an unforgettable way next week, by spending the last vestiges of this year celebrating in true Smoky Mountain style! From a New Year's Eve Ball Drop and fireworks show that will leave you breathless to family-friendly events and adult-only parties, there's something for everyone to enjoy this December 31st. Whether you're looking for a day jammed-packed with adventure and excitement or would rather spend the day reflecting over the past year and simply enjoying time with those you love, a New Year's Eve celebration in the Smokies won't disappoint! Continue reading to learn more about 5 fantastic ways to close out yet another year in the Smoky Mountains.
Gatlinburg's New Year's Eve Ball Drop & Fireworks Show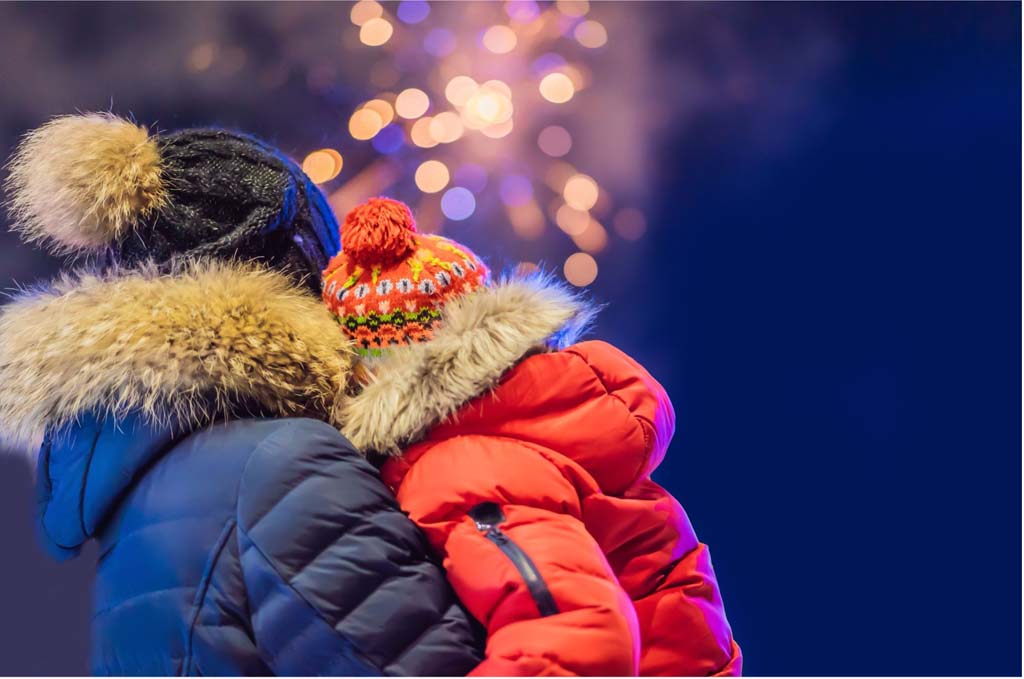 Since 1987, this family-friendly (and completely free) end-of-the-year celebration has been dazzling visitors and locals alike after each complete rotation around the sun. Gatlinburg rings out the old year in style with their very own NYC-styled ball drop from the Gatlinburg Space Needle, followed by a spectacular fireworks show. Considered to be one of the largest New Year's Eve events in the Southern United States (typically attracting roughly 50,000 attendees every year, this city-wide party will feature live musical entertainment, seasonal festivities and activities, holiday light displays and all the other great offerings Gatlinburg can provide.
Arrive early to find a decent parking spot and grab a bite to eat at any one of the great local restaurants just off the main drag. Once you've mingled and explored, head down to the Shade Tree Lot to enjoy the enthralling music of this year's talented entertainment, Masterpiece Band Alt. Dance the last minutes of 2022 away to the sounds of disco, hip-hop, soul, rock, jazz and so many other wonderful tunes filling the air before the clock strikes midnight. You'll countdown the last few seconds of the year, in a group of excited and joyful onlookers, and be blown away by the professional pyrotechnics lighting up the night sky. Talk about a New Year's celebration that will be tough to top!
New Year's Eve at The Island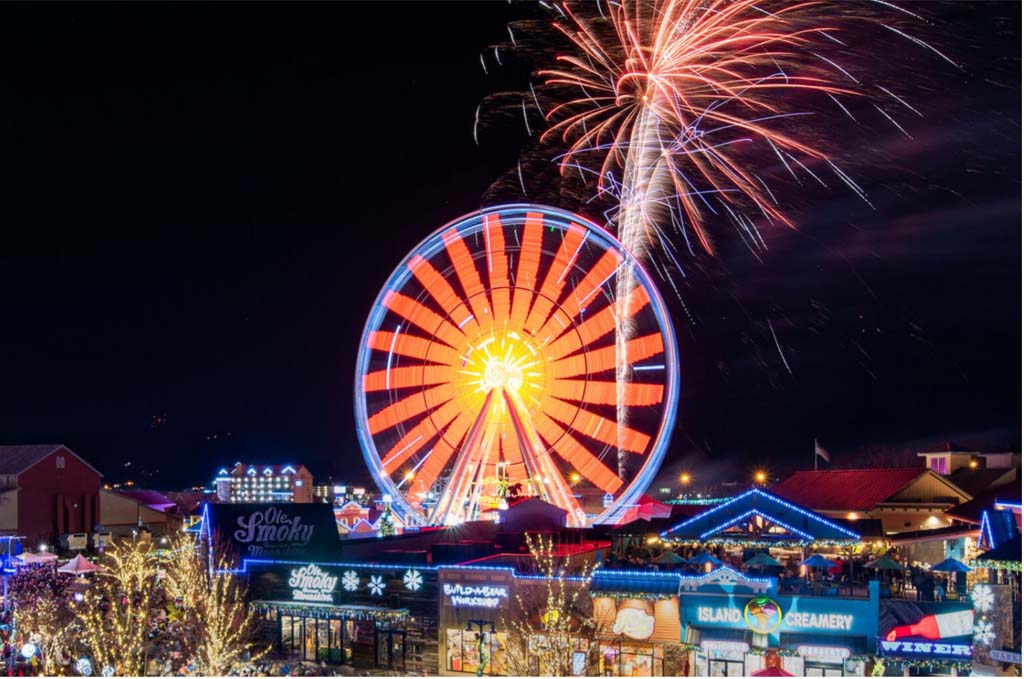 Another free and family-friendly option to ringing out the old year and bringing in the new, is to head over to the New Year's Eve Celebration at The Island in Pigeon Forge. This festive event will take place in the heart of the Island, where a wonderful concert featuring Stephen Goff & The Royals and their headliner, BlackHawk (a definite treat for the more mature ears in the audience) will take place. From fantastic live entertainment, to a breathtaking fountain show, to a midnight fireworks production and everything else The Island has to offer, this New Year's Eve party will be one for the books. And the best part? You don't have to wait until nightfall to start the festivities! Show up early and make a day out of enjoying the various shops, great eats and exciting rides before the clock strikes midnight. Just be careful not to wear you and your loved ones out too much, you don't want to miss welcoming 2023 at the Island!
Remix Your New Year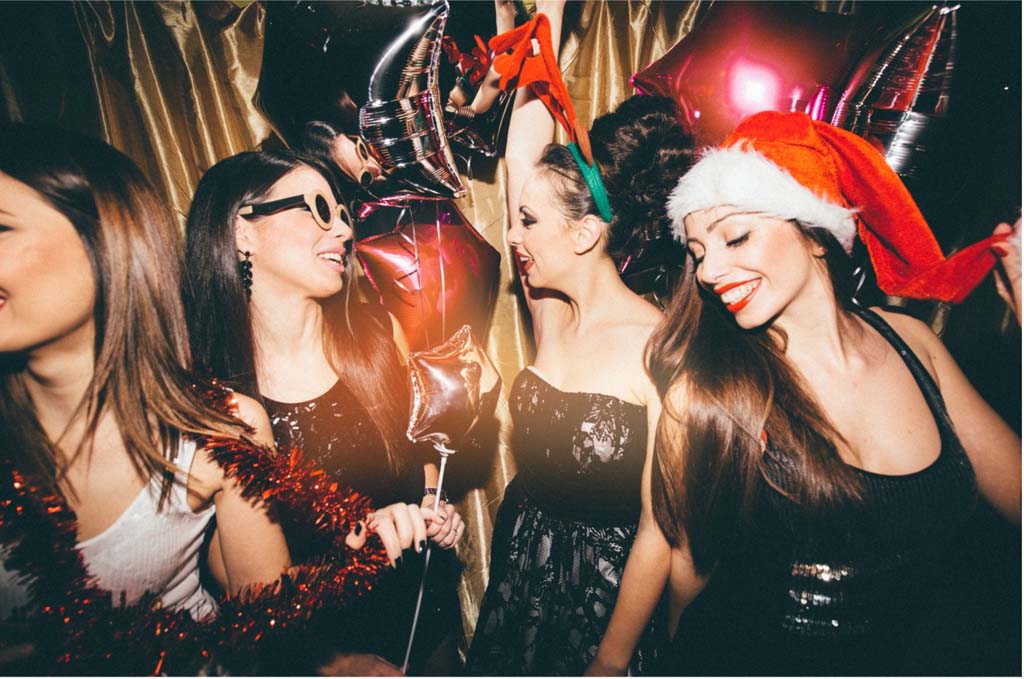 Rather than ringing out the new year, how about rocking out to it instead? Enjoy a festive banger of a celebration by attending the Hard Rock Café's New Year's Eve party in Pigeon Forge. This year will feature the progressive Americana rock band, Tuatha Dea, and their fearless attitude towards pushing musical boundaries. Get swept away in the primal rhythms and otherworldly ballads created by this Appalachian-styled musical group while enjoying some great food and drinks. Between the incredible music, unforgettable environment, party favors and champagne toasts at midnight, you couldn't have a more rocking New Year's Eve if you tried. Please note that this is not a family-friendly event, so if you have the kiddos with you on this trip, please plan accordingly.
Chicken Guy & Arcade City's NYE Bash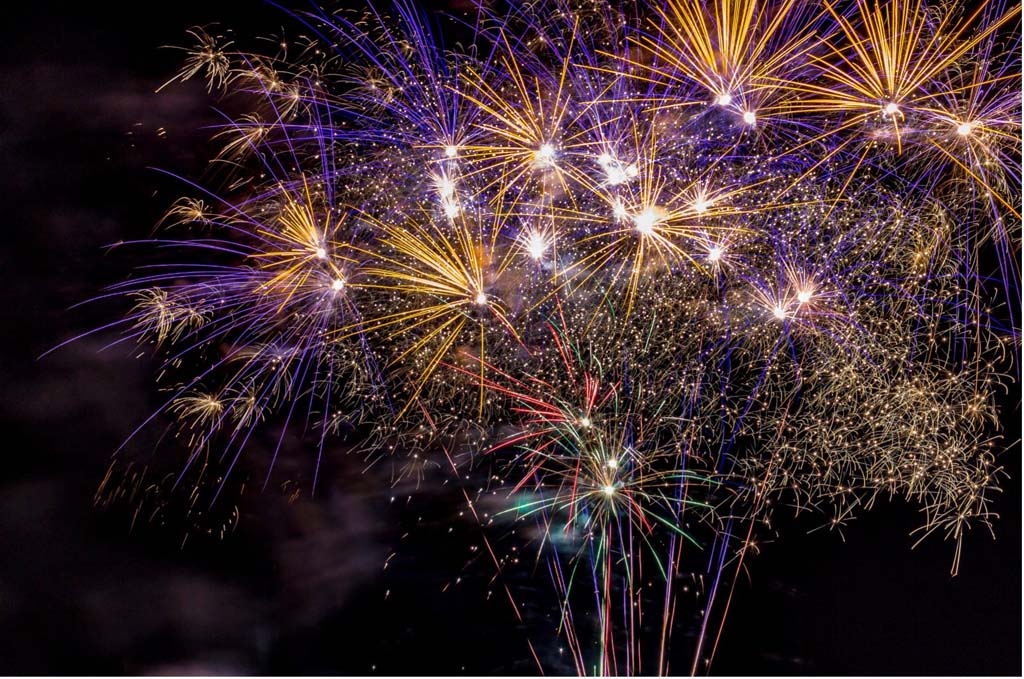 New Year's Eve can be tough if you have the kids with you. It can be a long night, full of activities youngsters can't and shouldn't partake in (such as champagne sipping and giving a stranger a midnight kiss), leaving them feeling tired and cranky – not the best mood to start the new year in. However, New Year's Eve can be an event for the whole family to relish when you head over to the Chicken Guy & Arcade City NYE Bash. With your ticket to the NYE Bash, you will get a free Chicken Guy meal, non-alcoholic drinks, a fifty dollar play card to spend at Arcade City, and a fantastic view of the Gatlinburg Ball Drop and Fireworks Show from their second-floor balcony. It's a great way to keep the family warm and entertained, while also having a great seat to enjoy the celebratory antics once the clock strikes midnight.
New Year's Eve at Anakeesta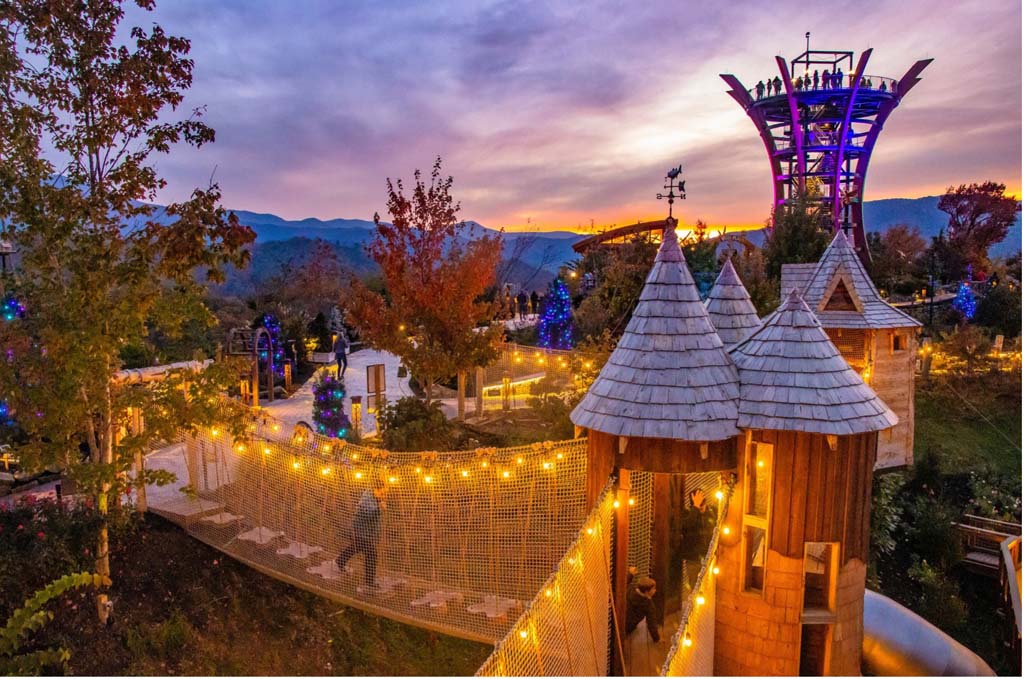 Get the best seats in the house for viewing the Gatlinburg's NYE Ball Drop and Fireworks Show by heading up to Anakeesta for your New Year's Eve celebration. Start your day early in order to enjoy the wonderful shopping, munch on some seasonal treats, experience Anakeesta's Enchanted Christmas, and explore the different attractions around the park. As the sun sets, you can cuddle close to a crackling fire pit or head over to the Smokehouse Restaurant for a warming and hearty dinner. Once the countdown begins, you and your family will have an unfettered view of the Gatlinburg Ball Drop as well as the breathtaking fireworks performance celebrating the arrival of the new year.
Your Private Retreat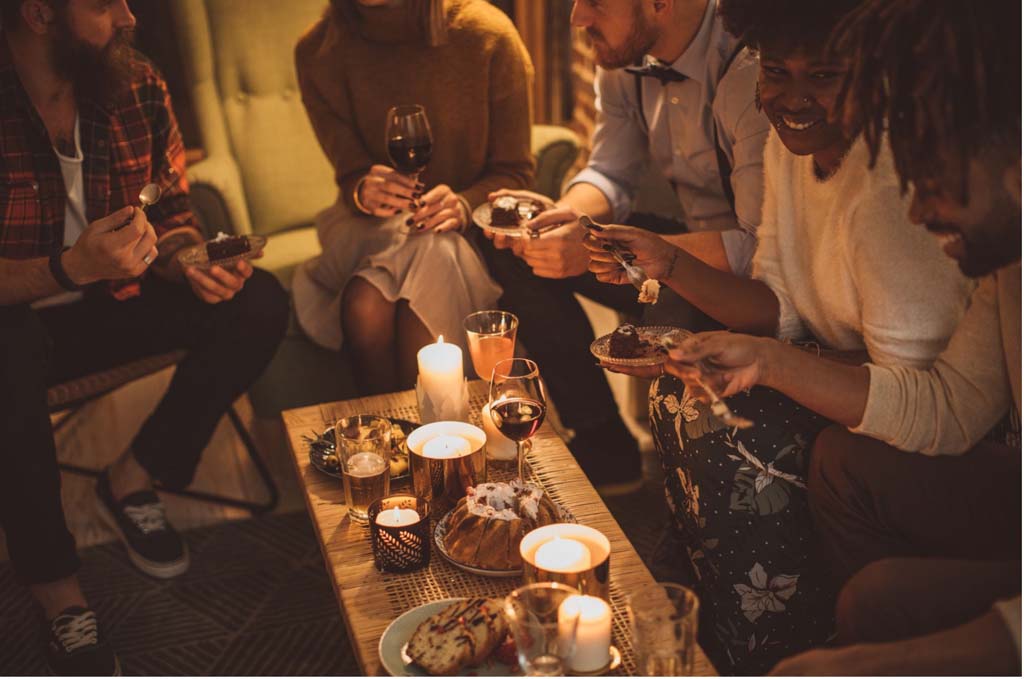 Maybe parties crammed with rocking tunes and dazzling fireworks don't fill you with a sense of excitement like it does others. Maybe your idea of the perfect send off for the old year is to be in enveloped by warmth and simply surrounded by those you love, and that is a-okay. At Parkside Resort, you'll have plenty of room to host everyone close to you in one space singing Auld Lang Syne and sipping champagne to ring in the new year. With uninterrupted privacy, great amenities for any get together, a luxurious amount of space and the coziness of a Smoky Mountain cabin just for you and your guest, it's not hard to imagine the perfect New Year's Celebration right here at Parkside. Not to mention, you're only minutes away from the action if you decide watching some fireworks does sound like a nice idea after all… Regardless of whether you spend your New Year's Eve out on the town or tucked away inside – as long as you and your loved ones are safe and happy, there's not much else you could ask for. So whatever this past year as brought you, we hope you can spend the last few days of 2022 in joy and merriment. From everyone at Parkside Resort, have a very Happy New Year!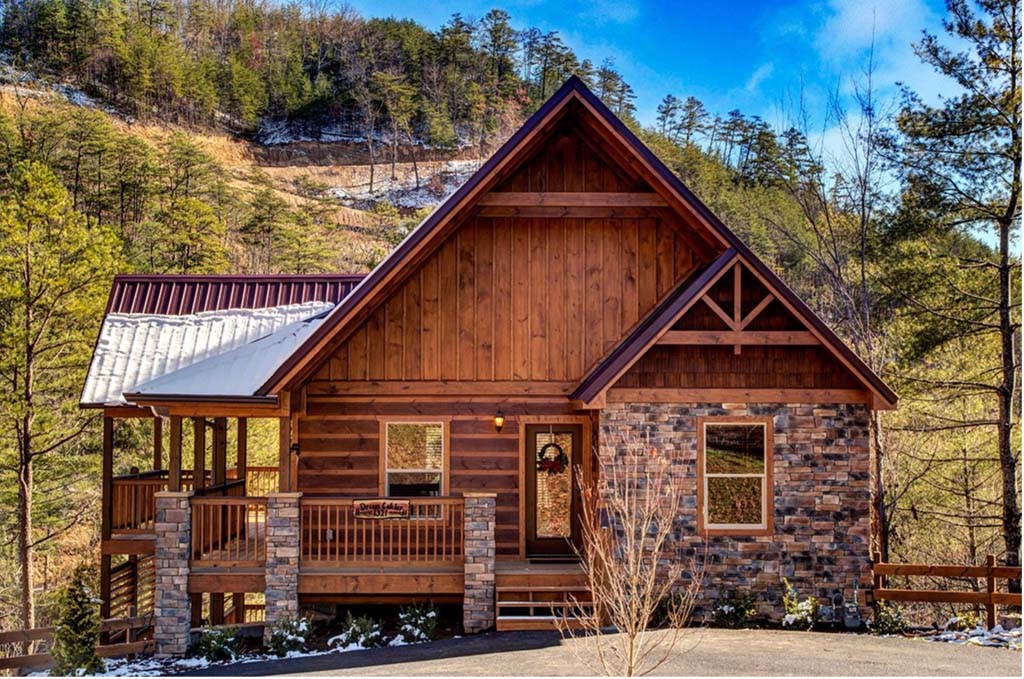 Call us today at 888-908-6066 or visit our website to learn more about our amazing accommodations!