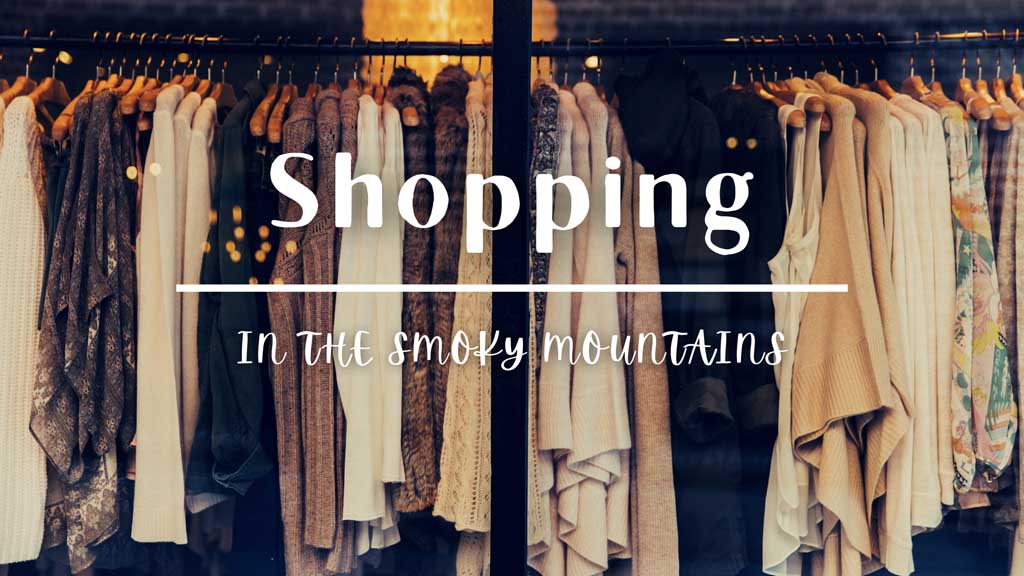 When you visit the Smoky Mountains, there's so much to do and see – from scenic viewpoints deep in the wilderness of the mountains to the wacky fun attractions found along the Parkway in Pigeon Forge and Gatlinburg. But did you realize that there's a variety of shopping centers and boutique shops that offer the perfect excuse for you to break out the wallet? With the holidays upon us and the perfect souvenir out there just waiting for you to take it home, your trip to the Smokies is the perfect time to get some serious shopping done! To help make the decision of where to start, a little easier, we've gone ahead and put together a list of some of the most unique shopping centers and malls in the Smokies, ready to explore!
Pigeon Forge
The Island in Pigeon Forge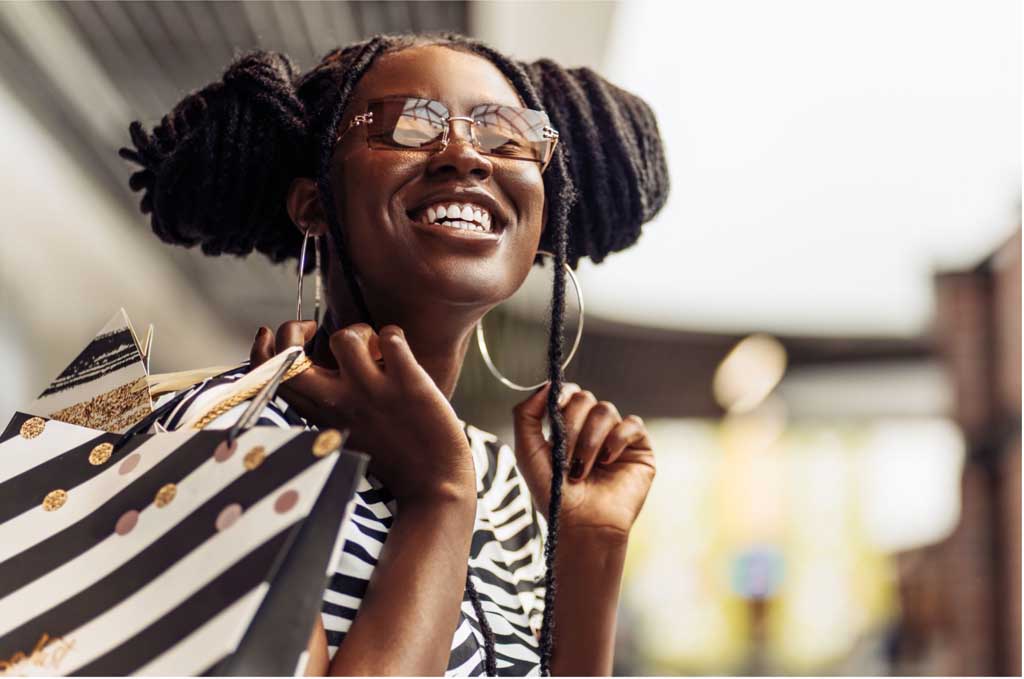 One of the most popular attractions in Pigeon Forge, The Island offers visitors with over forty unique and experiential shops. Dubbed Market Street, this jammed packed shopping center has all sorts of options available to eager shoppers with money burning holes in their pockets. Regardless of age, likings and budget, there's something for every patron exploring the Island. From accessory and apparel retailers, to art galleries and gift shops, to multiple toy and specialty stores (beef jerky and moonshine anyone?), with so many options – it'd be a miracle if you didn't find something to tickle your fancy. If you enjoy spending time in the kitchen, creating new treats for friends and family to try, then we definitely recommend stopping by the Paula Deen Retail Store for Paula's time-tested cookware, cookbooks and more! Whether you're looking for the perfect souvenir, gift or unique commodity you can't live without, The Island in Pigeon Forge will provide you with all sorts of options to choose from. Just don't get too carried away, there's plenty more shopping around the Smokies to enjoy!
Shops at Lumberjack Square
This snug little shopping center can be found next to Paula Deen's Lumberjack Feud Show and Adventure Park (hence the name) and offers a nice selection of shops and eateries to spend an afternoon browsing. One of the most unique stops in the lot and an absolute crowd pleaser is the Coal Miner's Daughter Mercantile. This quaint shop houses over forty local vendors of all types. As you make your way through the store, you'll find all types of goodies, from bespoke home décor, to delightful knick-knacks and boutique clothing, to handmade jewelry and so much more. Not only will you leave the shop with stylish and adorable treasures, you'll also be supporting small local businesses and artisans! Beyond the Coal Miner's Daughter Mercantile, you can shop the Pepper Place's wide inventory of spicy sauces and seasonings. Or pick up some bizarre and wacky flavored popcorn (their spaghetti and suntan lotion varieties has certainly piqued our curiosity) from Smoky Mountain Popcorn Co if you're still looking for a edible thrill without the heartburn. Before you leave, be sure to indulge your inner-fan by swinging by Pro-Image and The Dugout for some great sports memorabilia!
Old Mill Square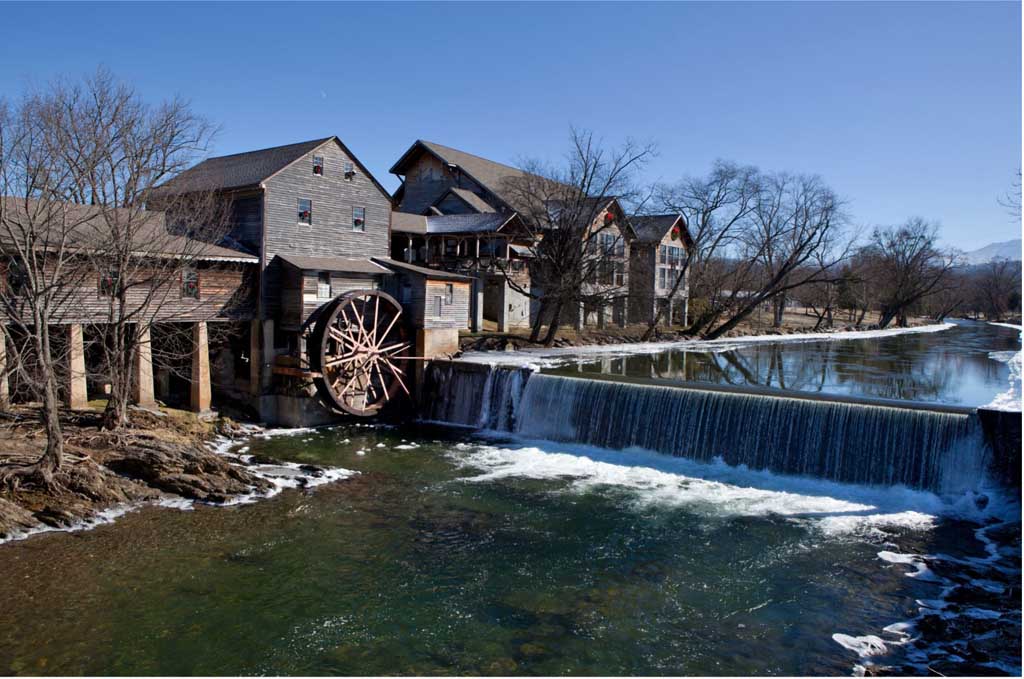 Another must for visitors to the Smokies, who are looking for a quintessential Pigeon Forge shopping experience, is the Old Mill Square. Built around the original, and still operating, grist mill – Old Mill Square has almost as much wonderful shopping as it does a fascinating history. The old mill at the heart of the square still provides the grain for award winning brews you can try and purchase onsite as well as their wonderfully fresh bread (made with the same grain). Head over to the Old Mill General Store for truly one-of-a-kind finds, then to Pigeon River Pottery for beautiful traditional pottery, and make sure you visit the Farmhouse Kitchen where you can pick up some nifty cooking gadgets and scrumptious baking mixes. Before you leave, stop by the Old Forge Distillery and explore their unique and varied selection of moonshines, gin and other premium craft distilled spirits. Regardless of where you go during your visit to Old Mill Square, we can guarantee you'll find exceptional handmade goodies of all kinds while you shop.
Gatlinburg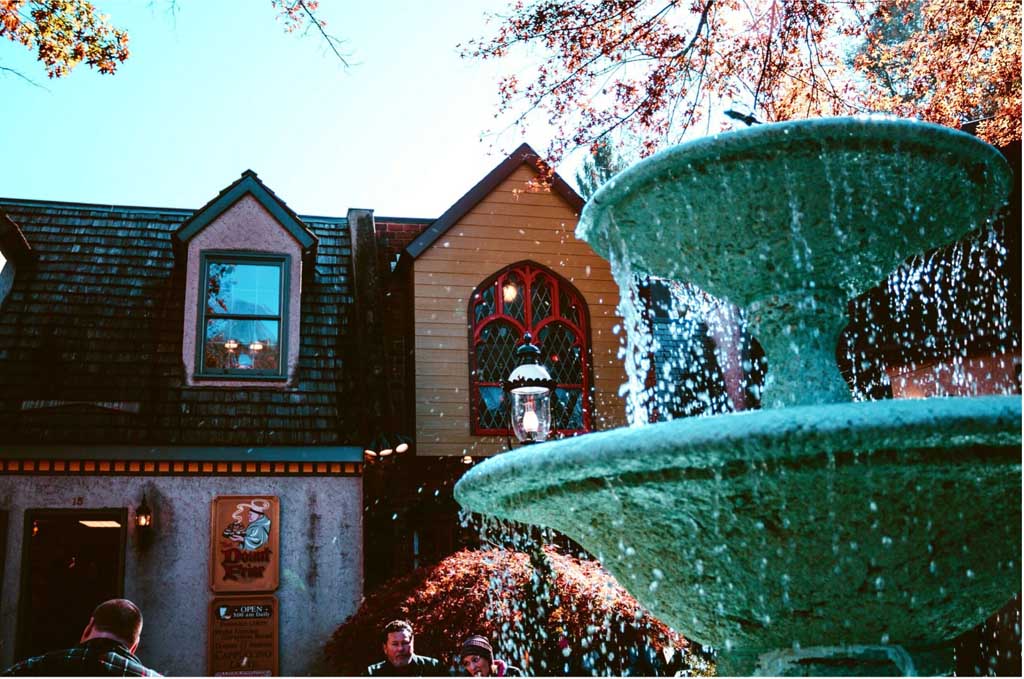 Starting has a passion project for two families in the 1960s, the Village has been wowing patrons with the most distinct shopping experience to be had in Gatlinburg for years now. When you enter the shopping area meant to invoke images of a quaint European village, you'll feel as if you've stepped into a fairytale, complete with brick-laid pathways, babbling fountains, gaslit street lamps, antique features and other old-world details. Beyond the fantastic atmosphere, The Village also offers a eclectic collection of 27 shops and eateries. A favorite among tourists and locals alike, is the Ole Smoky Candy Kitchen (found near the center's Parkway entrance). Here you can pick up taffy (that's still made the way it was almost 75 years ago), along with chocolates, fudge, brittle, caramel apples and so much more – and it's all handmade! After stocking up on treats, grab some imported goods from Ireland, Scotland and Whales at Celtic Heritage or maybe some gourmet spices and tea from the Spice and Tea Exchange to satisfy your inner chef. Regardless, there are treasures just waiting to be found at The Village in Gatlinburg.
Mountain Mall
This six-story mall, which houses over 35 locally owned shops, stands on the site of the old Ogle's General Store and is actually still owned and managed by the Ogle family (who are descendants of some of the original European settlers to the area). As you explore the various floors of the mall, be sure to stop by the original Ford Model A truck that was used to deliver groceries from the old family store, on display for passersby as well as the two indoor water fountains. Browse all sorts of items unique to the Smokies like homemade crafts, jewelry, leather goods, quilts, treats and more while taking in the distinct storefronts and smoky mountain ambience. Despite whether you go in looking for something, we're sure you'll leave Mountain Mall with at least a few new finds in your bag.
The Great Smoky Arts & Crafts Community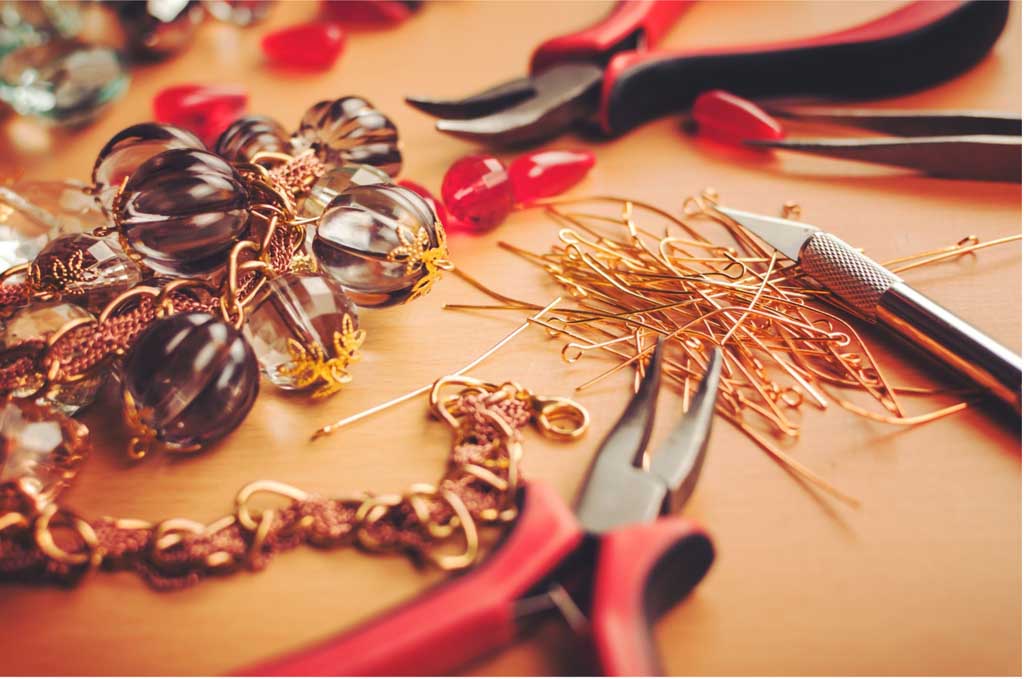 According to their website, the Great Smoky Arts and Crafts Community is the largest independent organization of artisans in the United States. This eight-mile loop, just outside of Gatlinburg, is host to over 100 artists and craftsmen providing quality goods and creating new masterpieces every day. Watch these talented individuals at work designing, shaping and creating all sorts of incredible works, ask questions, learn more about their passion and directly support local artists and craftsmen by purchasing directly from the source. With a diverse assortment of crafts, you're bound to find something special as you make your way along this route of creatives. From hand-woven baskets to blown glass to jewelry to ceramics and so so much more, it will be difficult to stay on budget (if you have one) while you explore everything this Arts and Crafts Community has to offer it's visitors. Check out staples like the Cliff Dwellers Gallery which showcases the works of over 60 local artists all under the same roof and Gatlinburg's oldest retail business, The Wood Whittlers where they still practice the same level of quality woodworking as their predecessors (and descendants) did nearly eighty years ago. If you're looking to support local artisans in their craft while also gaining a few bespoke creations to take home, then a visit to the Great Smoky Arts and Crafts Community is a must.
Sevierville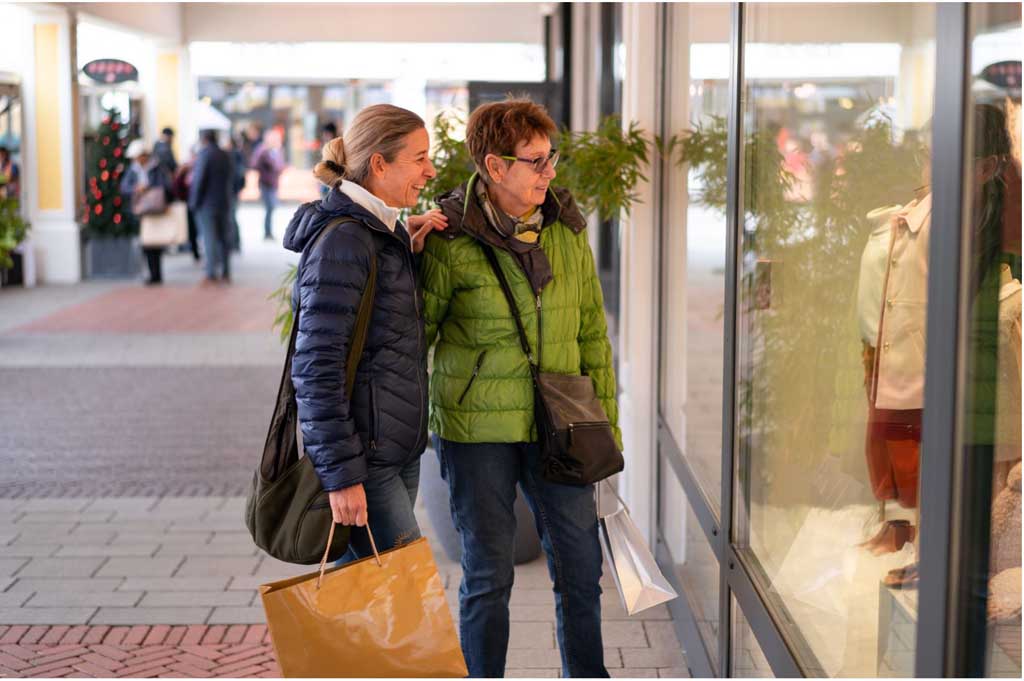 Though not the most unique and quirky collection of shops, this outlet mall offers shoppers with a wide selection of affordable and luxury stores to pick from. And when we say a wide selection, we mean it. With roughly a hundred stores, ranging from discount and bargain shops to high-end luxury retailers, you should be able to find everything on your list (as long as it's not too out there) with relative ease. In fact, the hardest part of your day won't be finding new treasures to take home but rather snagging a parking spot once you arrive. If you plan on visiting Tanger Outlets during the summer or the peak of the day, ensure you allow extra time to find parking (or to ride the local trolley from another area of town).
The Applebarn – Cider Mill & General Store
This entirely farm-to-table operation is family owned and operated for over 50 years now and is a popular destination in the Smokies to enjoy local food, try some homestyle treats (and grab a couple for the road) and find souvenirs for you and your loved ones. From fresh apple cider, to homemade apple butter and syrups, to award-winning wines and hard cider, The Applebarn has a dizzying selection of good old southern treats and eats. After packing as many farm-fresh goodies into the car as possible, swing by the Christmas and Candle Shop (where it's always the holidays) to wander the 6000 square feet of festive holiday décor, freshly poured candles and all sorts of other treasures!
Flea Traders Paradise Flea Market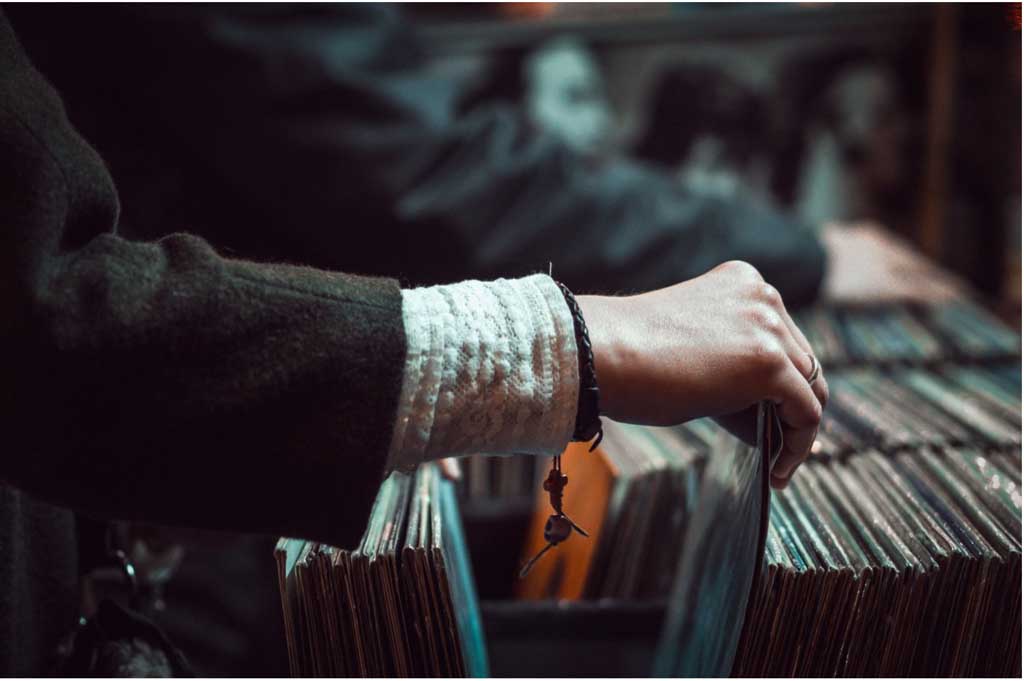 As the name suggests, this sprawling warehouse is a paradise to any and all flea market enthusiasts out there. Flea Traders Paradise Flea Market is a wonderful way to become acquainted with the local culture while also supporting small businesses directly. You can find almost anything at this flea market extravaganza, from antiques to crafts to collectibles to treats and more!
Where To Stay
Need some place wonderful to stay while you take advantage of all the wonderful shopping that the Smokies have to provide? Then check out Parkside Resort, a beautiful getaway conveniently located within minutes of several of the stops mentioned today, while still feeling secluded and peaceful. When you're done with a full day (or two, we don't judge) of shopping, head back to your Parkside luxury cabin, a retreat ideal for unwinding and spending time with those you love most. And after a bustling day, full of exploring and finding treasures you didn't realize you needed until you found them, is there any better way to end it then kicking up your feet with loved ones? Heck, maybe even break out some of that gourmet popcorn to try or homemade taffy to snack on while you relax. So tell us, which shopping excursion do you plan on partaking in first during your trip to the Smokies?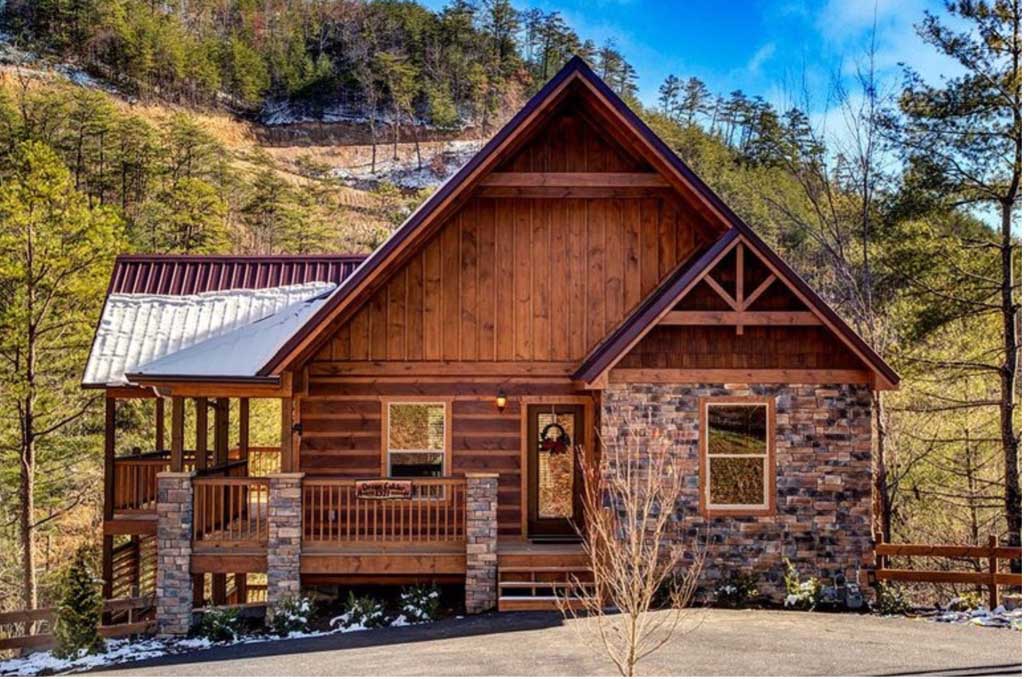 Call us today at 888-908-6066 or visit our website to learn more about our amazing accommodations!