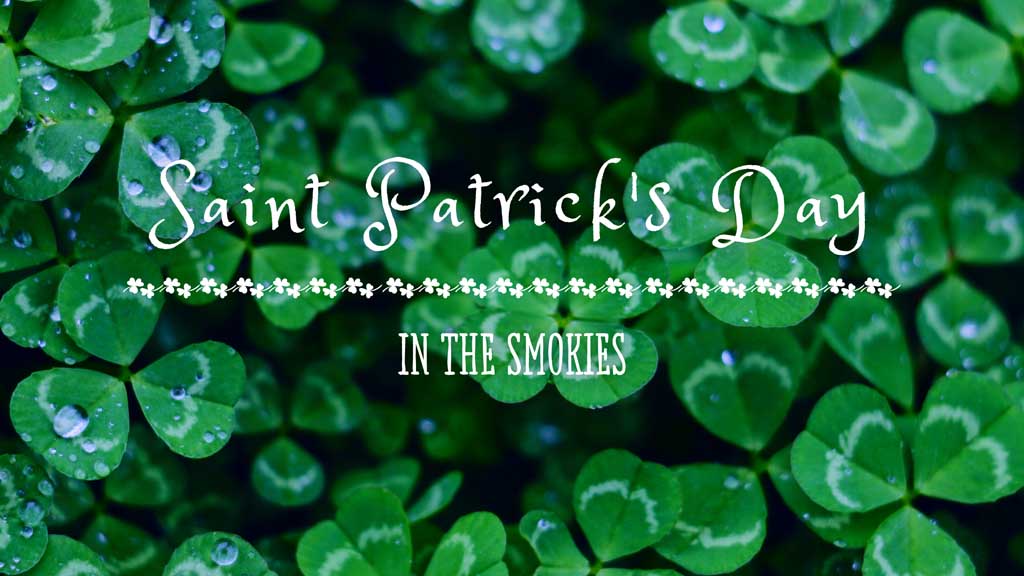 Every year in the Smokies, folks come together to honor Irish culture and history and celebrate St. Patrick's Day in true Appalachian style! This year will be no different, with Gatlinburg transforming into a real-world Emerald City, several major attractions hosting special events for the holiday and Celtic music filling the air around every corner. Explore the Smokies for specialty merchandise, Celtic cuisine and drinks, as well as incredible live performances to get you in touch with your Irish ancestry. Whether you're looking for authentic brews, good eats, fantastic entertainment or an inspired atmosphere to get you in the St. Patrick's Day mood, the Smokies are here to provide a wonderful (and hopefully lucky) holiday outing!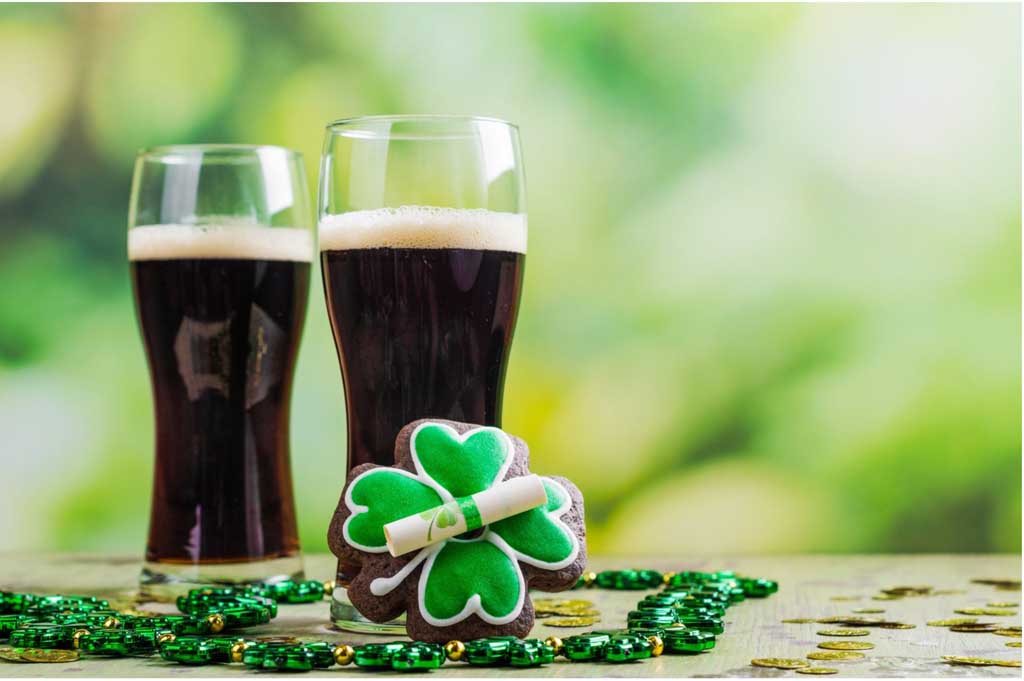 Get Lucky at the Skybridge
Getting started early with the St. Paddy's festivities, Gatlinburg SkyLift Park will be presenting their "Get Lucky at The SkyBridge" event from March 2nd to March 31st. This means you have plenty of time to plan a visit to the record-breaking SkyBridge, all aglow with shamrock-green lights. Venture across the longest pedestrian cable bridge in North America to experience a themed tunnel of over 300-feet worth of sparkling emerald fairy-lights located at the center of the bridge. While encased in a cocoon of chartreuse, be sure to glance down through the glass floor to catch a glimpse of the glowing shamrocks hanging high above the Smokies.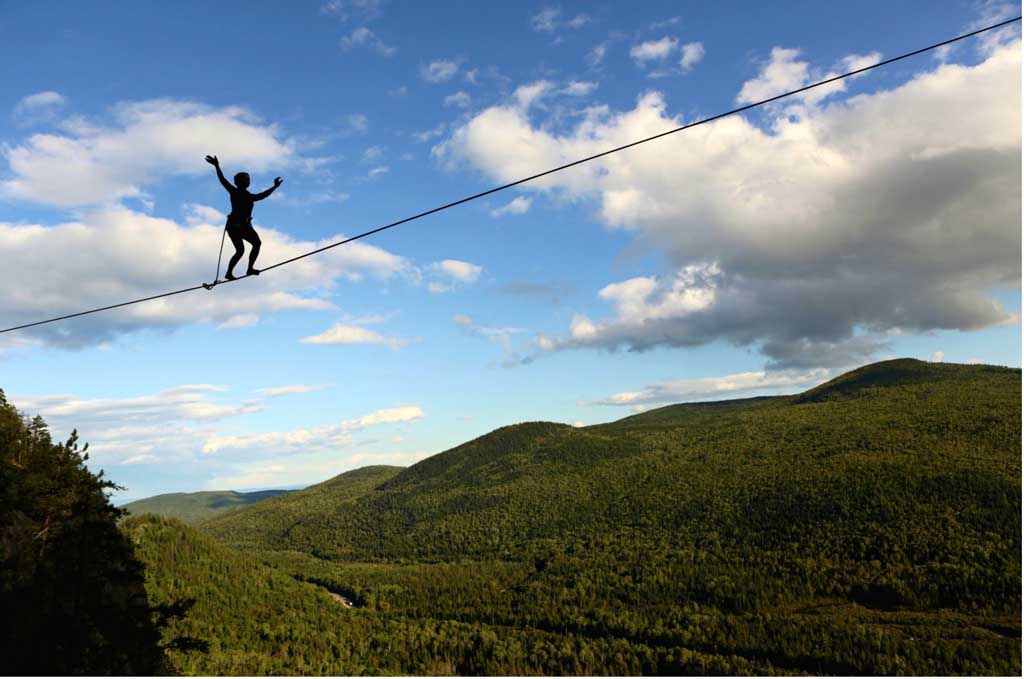 In addition to the festive decorations and twinkling lights, there will also be several live musical performances by Four Leaf Peat, Tennessee's premier Traditional Irish Band! Enjoy a range of Appalachian-influenced Irish music from lively dance jigs to poignant ballads, perfect for the whole family to enjoy. Last, but certainly not least, the month of March will feature the return of the ever popular Highline Performances from the talented crew at Rucksack Circus! From March 13th till the 15th, you can witness for yourself the incredible and jaw-dropping feat of highlining across the valley with the ground hundreds of feet below. Highlining differs from traditional tightrope walking in a few notable ways, including a much lower tension rate which makes for far more dynamic movement while traversing. Hold your breath as the daring highline professionals make their way across the two-inch-wide line of nylon webbing stretched alongside the SkyBridge. Between dazzling decorations, lively Irish tunes and death-defining stunts, Gatlinburg SkyLift Park ensures that your St. Patrick's Day celebration will be one-of-a-kind.
Shamrock Celebration at Anakeesta

You may not be able to wander the verdant green hills of Ireland this St. Patrick's Day but you can experience the luck of the Irish in the Magical Mountains of Anakeesta instead! During Anakeesta's Shamrock Celebration, guest will have the chance to make all sorts of unique St. Paddy's Day memories with family and friends. Starting March 10th until March 19th, the park will be transformed with St. Patrick's Day décor, Celtic music will follow you as you explore and various vendors will have festive treats and drinks to enjoy, such as an ice-cold pint of green beer. In addition, the park will also feature live musical performances every day of the celebration to get you in the spirit of the holiday. From the traditional melodies of the old world performed by folk band The Crossjacks to the bagpipe's evocative sounds played by the talented Kelly Ann Shipe to the music of Appalachian Highland Celtic band, Wild Blue Yonder – there's something for everyone! So, along with enjoying all the other great adventures the theme park typically offers, be sure to dance an Irish jig, drink a glass of verdant brew and maybe even give a kiss during this year's Shamrock Celebration at Anakeesta!
St. Patrick's Day at The Island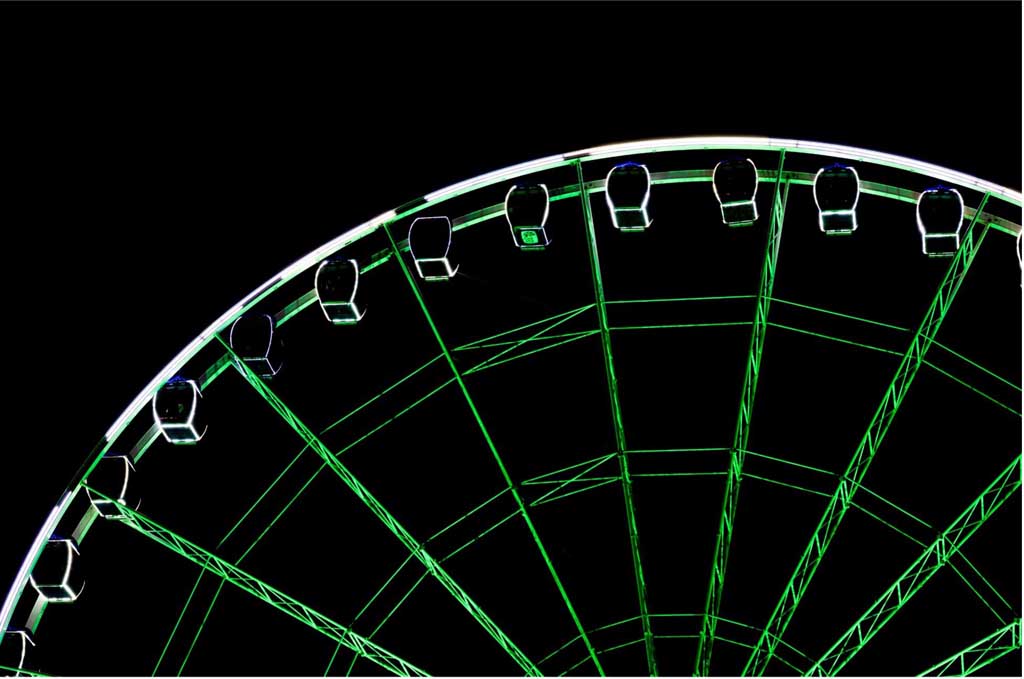 St. Patrick's Day at The Island in Pigeon Forge, is certainly one to write home about! This year's St. Paddy's celebration will be taking place from open till close March 17th, and will feature all sorts of festivities for everyone in the family to partake in. The day will feature live musical performances from Tuatha Dea, an innovative and progressive Appalachian-Celtic rock fusion group. This tight-knit group pushes musical boundaries by melding their Celtic heritage (Tuatha Dea is an old Irish phrase for "Children of the Gods"), the sounds of Appalachian blues, mainstream rock melodies, mountain drumming and their fearless steam-punk flair for an unforgettable melodic experience. Hear them for yourself to truly understand the unique and compelling nature of their music and get swept away in the sounds of Tuatha Dea.
Afterwards, the Tennessee Irish Dancers will take the stage. This crowd favorite will feature traditional Irish dancing (similar to what you see on Riverdance) and depending on your luck, you may even be able to partake in a jig yourself! After enjoying hours of great music and dancing, be sure to visit the Timberwood Grill or Mellow Mushroom for some yummy Irish-themed fare. And for the adults in the group, you'll want to swing by one of several options like Yee-Haw Brewing Company for a cold pint of Guinness™. To finish out this lucky night, enjoy the special St. Paddy's Fountain Show featuring the song "I'm Shipping Up To Boston" by the Dropkick Murphys, dazzling lights and an emerald green pool of water.
Smoky Mountain Beer Run at GSMR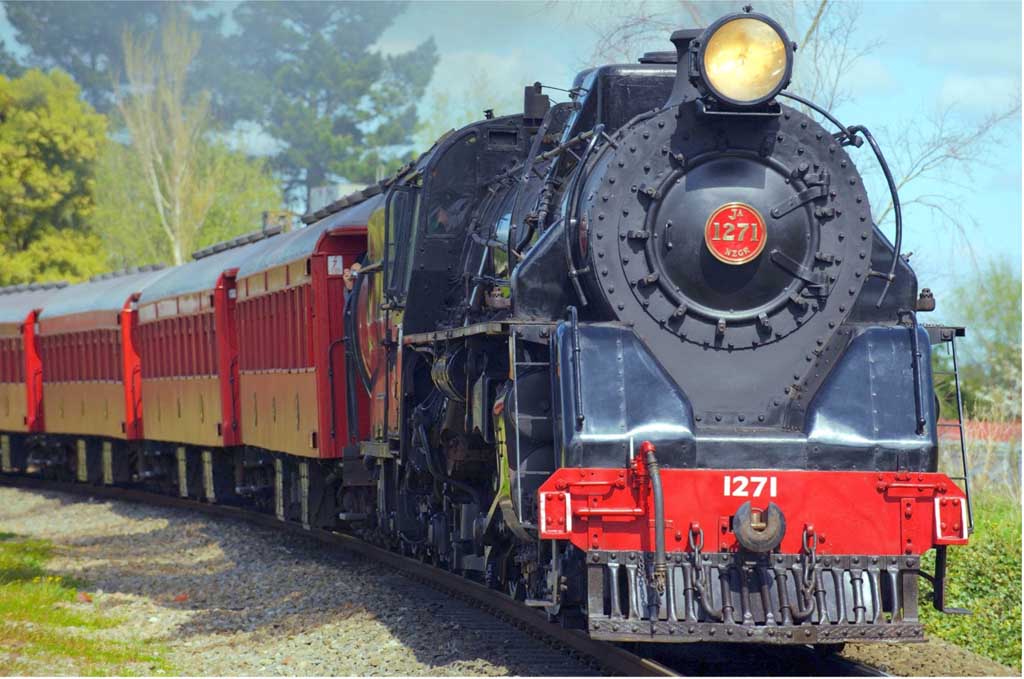 You've probably heard of a bar crawl, but have you ever heard of a beer run? This year, Great Smoky Mountains Railroad is celebrating St. Patrick's Day with their special edition Smoky Mountain Beer Run train excursion. This unique railway adventure will take place March 17th and will include three samples of local craft beer from Innovation Brewing in Dillsboro, NC. As you make the beautiful journey down to the brewery, you and your loved ones will enjoy a delicious Irish themed nibbler tray featuring goodies like sour cream and chive stuffed tater tots and boneless chicken bites glazed with a sticky Guinness™ sauce. Once you arrive at your destination, you'll exit the festive train car to enjoy a taste of Innovation's exclusive St. Paddy's Day blonde ale along with any of the other tasty sips on tap. You'll finish out the evening with an Irish Bread Pudding with whiskey caramel sauce for dessert and a peaceful train ride back to Bryson City. Please note that this is a 21 and up only event and remember, drinking and driving don't mix!
Lucky Stops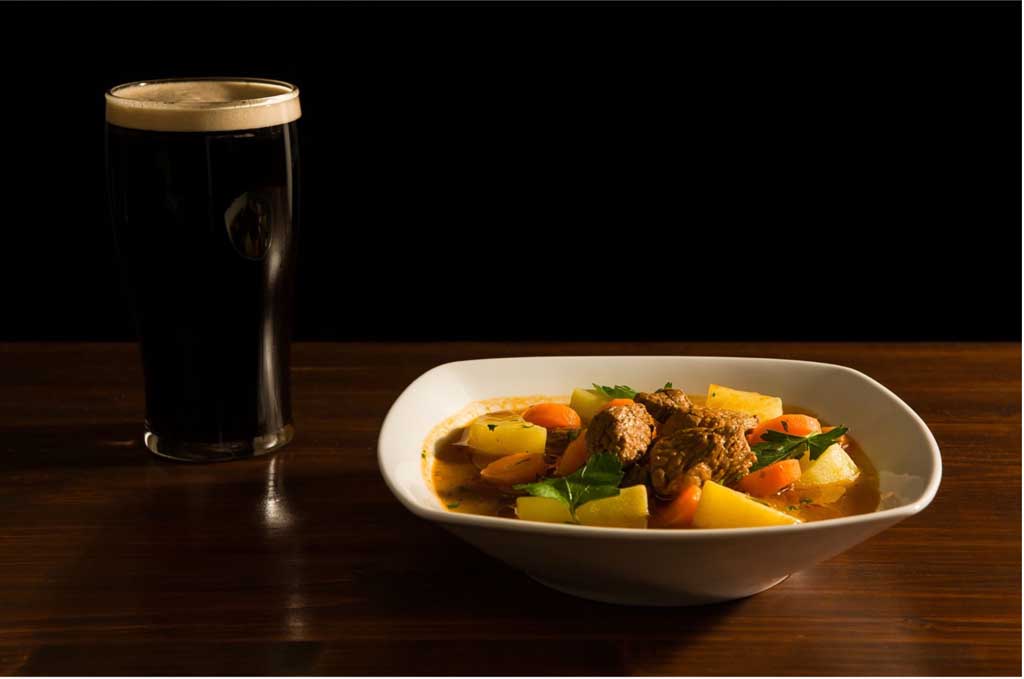 If you're looking for some Irish eats and drinks without taking up your entire St. Patrick's Day itinerary, be sure to check out the following:
An At Home Celebration
Not one for boisterous crowds or jade-tinted beer? Maybe you'd rather spend this lucky holiday with friends in a cozy, private and safe setting where you can let loose and have some fun? Take advantage of the luxurious space and unfettered privacy of your Parkside Resort cabin to host your very own St. Patrick's Day shindig! With everyone and everything you need to have a wonderful and unforgettable St. Paddy's Day celebration, all in one spot, why bother with the crowds? Between the vast array of amenities, fully stocked kitchen and living spaces, incredible location and unbeatable customer service, there's no better place to stay in the Smokies then Parkside. So this year, experience the luck of the Irish combined with the magic of the Smoky Mountains right here, at Parkside Resort!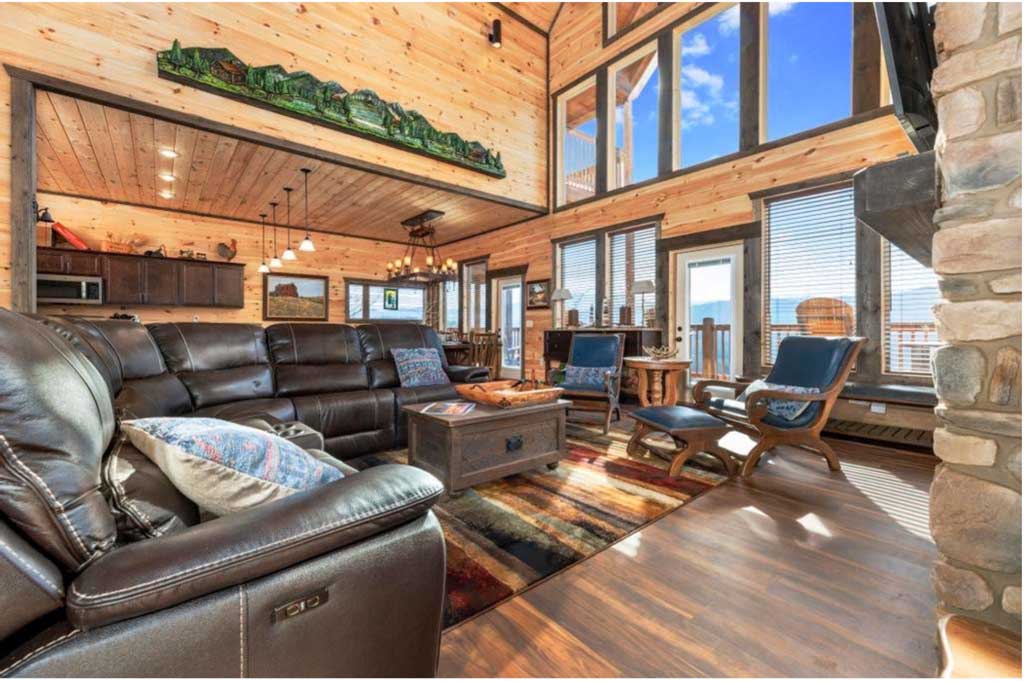 Call us today at 888-908-6066 or visit our website to learn more about our amazing accommodations!