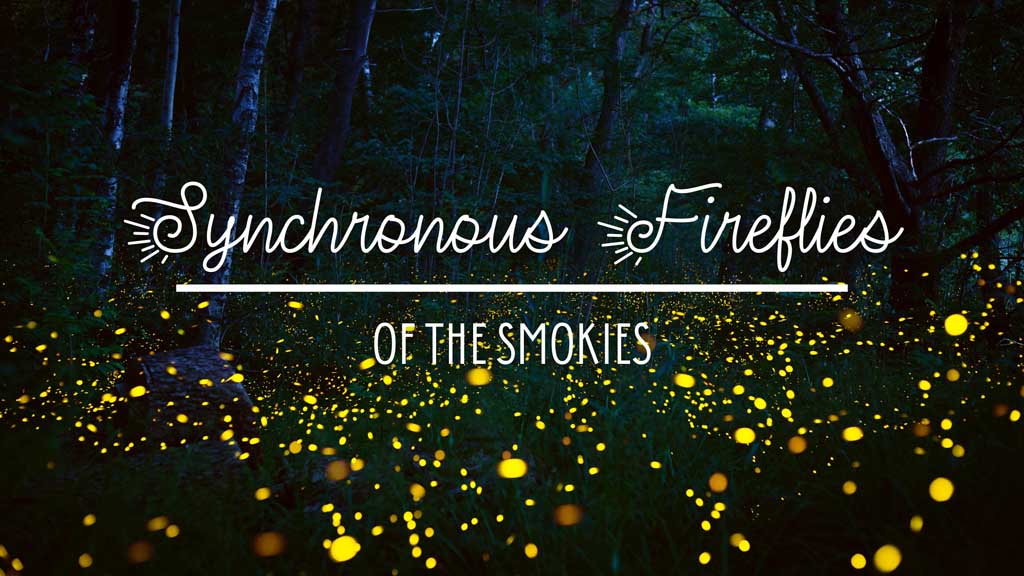 Every year during the warm summer evening in the Great Smoky Mountains National Park, a breathtaking spectacle takes places. The night sky is illuminated with small orbs of greenish-yellow light, flickering in seemingly random patterns like twinkling stars within arm's length. These radiant, flitting through the air, are not fairies come to take you to lands unknown, nor spirits warning you of the pending harvest. Instead, they are the equally enchanting – fireflies. For a brief two-to-three-week period during the summer, every evening in the Smokies is home to a surreal display. As these lighting-bugs attempt to attract mates before the brief breeding period concludes, onlookers from all over the world flock to the lush mountains to witness the spectacular show with their own eyes. Never heard of the Synchronous Fireflies of the Smokies before, or unsure on how you can partake in such a unique occurrence? We've put together a helpful guide about everything you need to know about The Great Smoky Mountains synchronous fireflies viewing in order to experience the magic for yourself this year!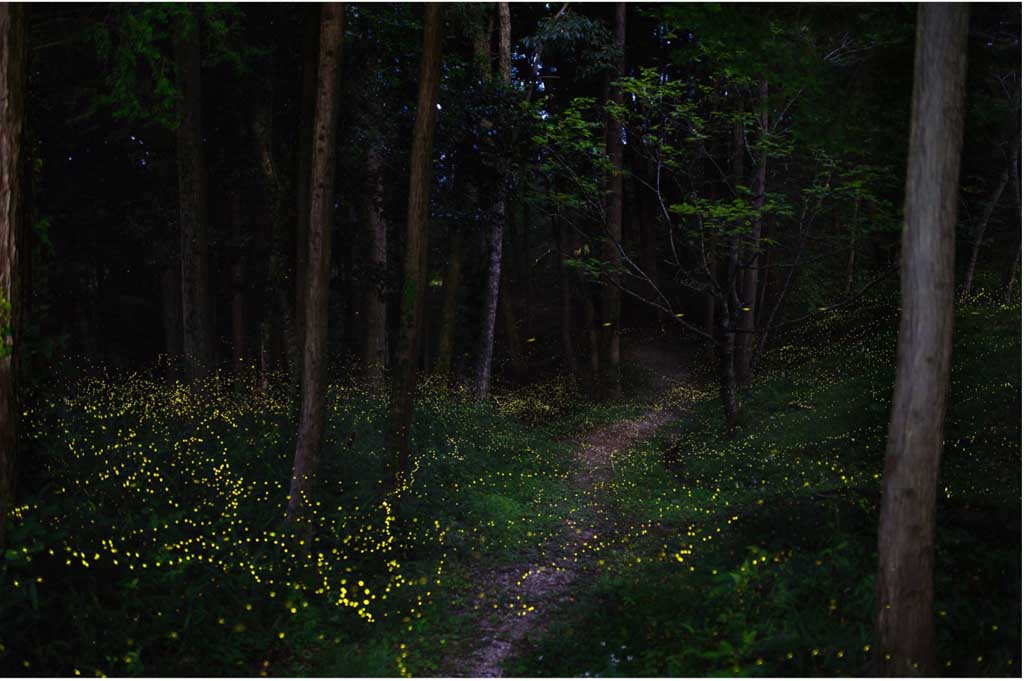 Synchro-What?
For many people worldwide, the first sightings of fireflies taking flight marks the arrival of summer. Although all fireflies belong to the Lampyridae family of light-emitting beetles, not all these glowing insects possess the same traits. In fact, out of the roughly 2,200 species of glow bugs that have been documented by scientists, only a handful possess the ability to emit light or flash in what is referred to as synchrony. Synchronous fireflies have the uncanny ability to sync their flashes with other nearby fireflies of their species as a way of attracting a mate. Photinus carolinus, the only species in the United States capable of flashing lights in unison and the very one you'll see during the Smoky Mountain viewing, is a prime example. Scientists are unsure as to how or why this phenomenon occurs but the Smoky Mountains has recently become a point of interest for experts of various fields (from physics to biology and bio-mathematics) hoping to studying the phenomenon closer for greater understanding. For many years it was believed that the Smokies were the only place in the US to view synchronous fireflies, but in recent times, these special glow bugs have been found in small sections of North Caroline and Pennsylvania.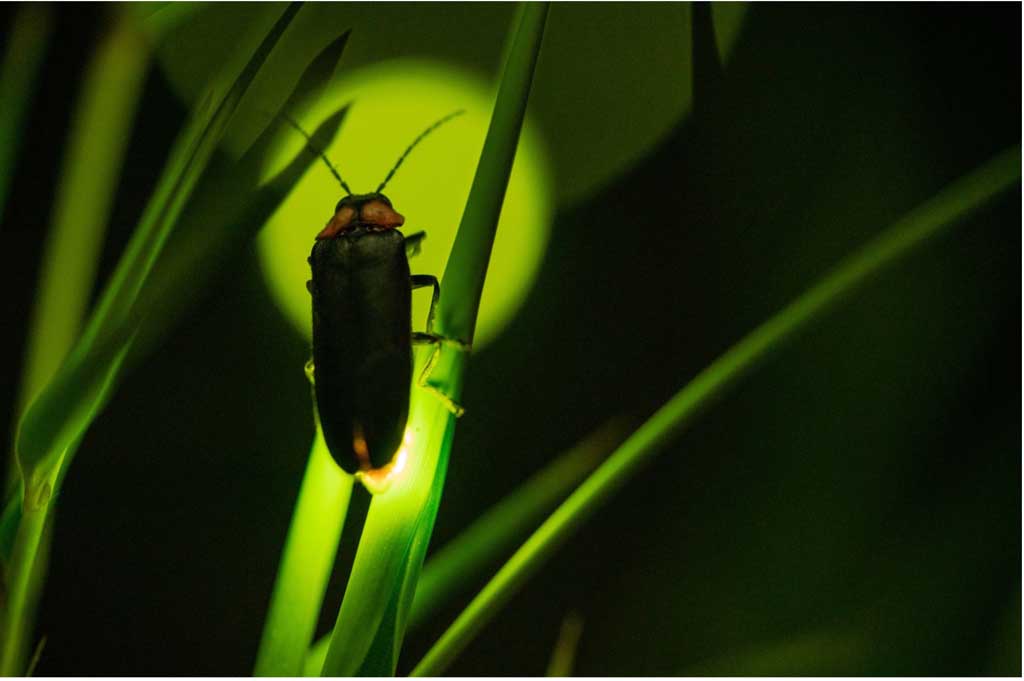 The Smokies Aglow
Only a handful of locations across the United States offer the unique opportunity to witness the yearly mating rituals of the elusive synchronous firefly, and the Smoky Mountains is one of them! Every year, to manage the countless number of people vying for a chance to view this natural spectacle, the Great Smoky Mountains National Park holds an eight-day-long firefly viewing event exclusively for winners of the viewing lottery. During the event, Elkmont Campground (the closest campground to the viewing site) will be closed to all except registered participants. Similar closures will take place during nighttime hours at the Little River and Jakes Creek Trailheads. With only 800 viewing tickets available and thousands of hopeful applicants, securing a spot can be quite tricky. The 2023 Firefly Viewing dates announcement is estimated to release on April 25th with the lottery taking place from April 28th to May 1st. However, these dates are subject to change, so you'll want to ensure you're checking the official National State Park website for any updates. Given the high demand for tickets, you'll want to put your name in the hat as soon as possible!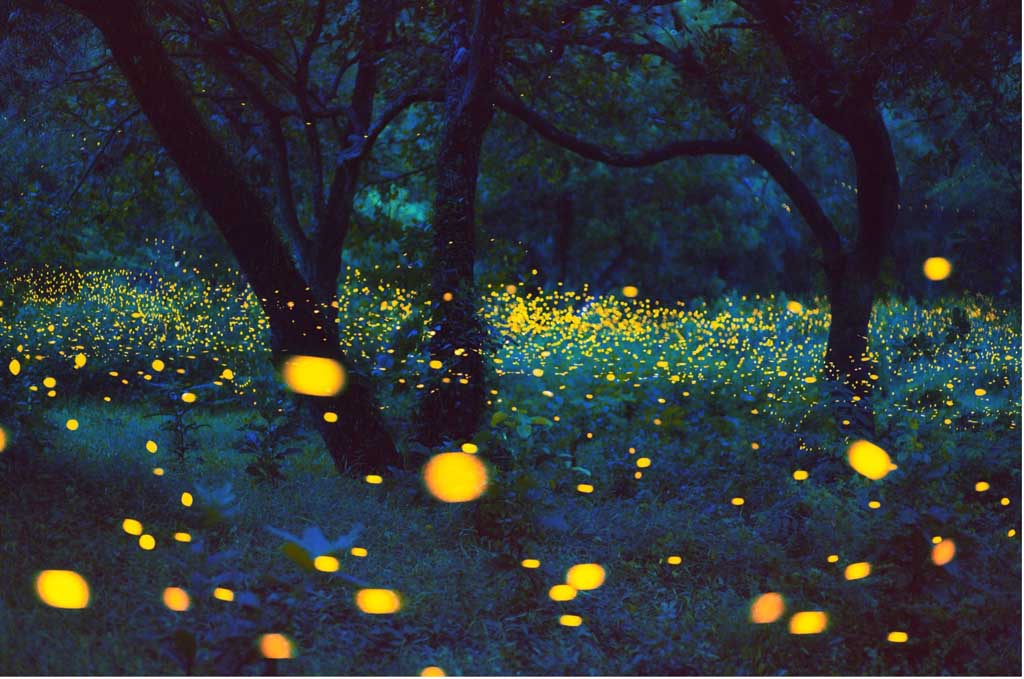 Let The Show Begin
Now you may be wondering why you should bother with the lottery system and instead of venturing out on your own to see the lighting bugs aglow… While that is certainly an option, it will not offer you the same spectacle and success as the Smoky Mountains viewings will. Only households that win a lottery slot for the viewing will be allowed to enter certain areas of the park during designated times. In fact, only 100 vehicles will be allowed to enter the reserved area per evening, meaning you won't have to worry about issues of over-crowding that often plague popular events at the national park. Park rangers will also be onsite to direct both foot and vehicle traffic as well as answer any questions curious onlookers may have. Arrival times are typically set a couple of hours before the first fireflies light the sky as to minimize extraneous light that may affect the luminous insects, so be prepared to wait. Bring extra layers to stay warm and dry, snacks, water as well as lawn chairs to sit in while you wait for the magic to begin. And don't forget to pack a low-powered flashlight with some red cellophane or a red-light filter to light your way without distressing the fireflies.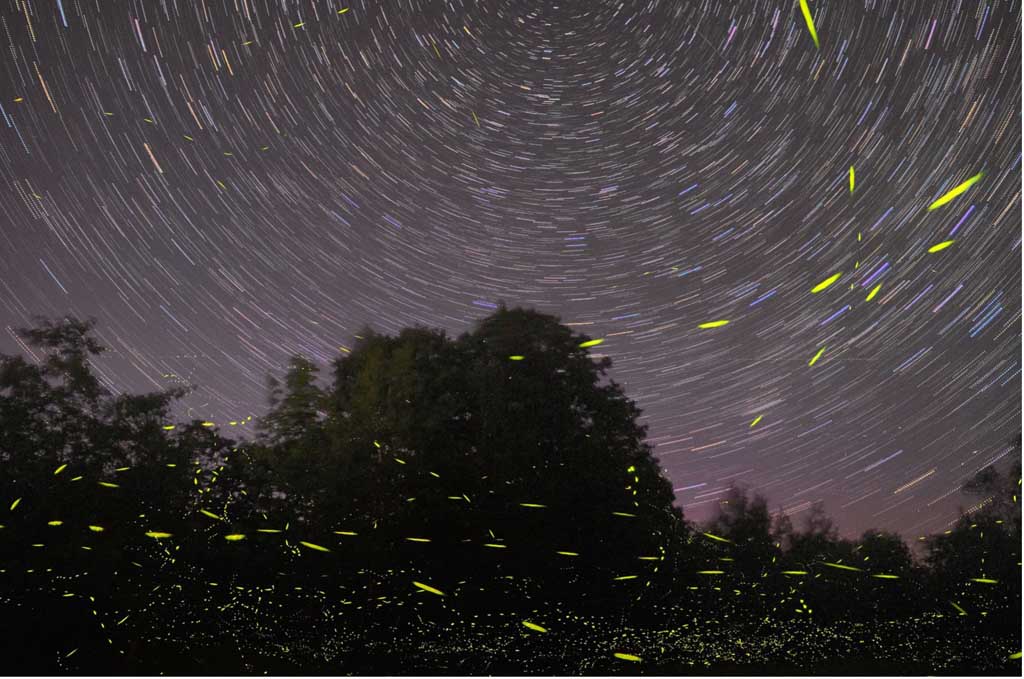 Make Your Own Way
Due to the rarity of synchronous fireflies in North America and the popularity of the Great Smoky Mountains viewing, the number of applications for the limited spots available is always significant. Many have to apply to the Firefly Viewing Lottery many times in their lives before managing to snag a spot. However, don't let this discourage you from trying – you never know what beginner's luck might bring! If you fail to snag a ticket this year, consider hiring a local firefly guide to reveal hidden spots that you wouldn't have been able to find on your own. The other benefit of hiring a guide is a more flexible schedule. While firefly viewings are dependent on their short mating period, you'll have the freedom to choose whichever day within the period works best for you. Not to mention, if extreme weather brings the spectacle to a close before it had the chance to start, rescheduling a guide service will be far easier than attempting to replace your extremely limited spot granted by the National Park.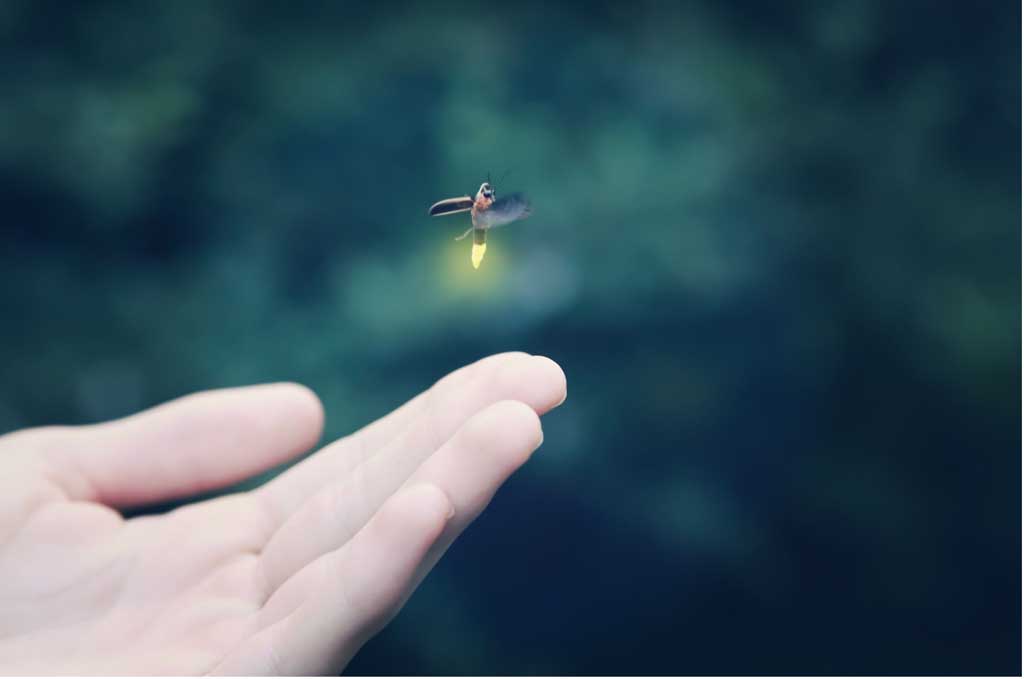 Looking for a luxurious and peaceful cabin to retreat to after spending an enchanting evening firefly gazing in the Smokies? Parkside Resort has the best accommodations this side of the Smokies with unbeatable amenities, unparalleled customer service just a short thirty-minute drive away from a once-in-a-lifetime firefly viewing experience. So whether you're lucky enough to land a ticket to the Smoky Mountain Synchronous Firefly Viewing or prefer to create your own firefly adventure, Parkside Resort will be your home away from home during your stay in the Smokies!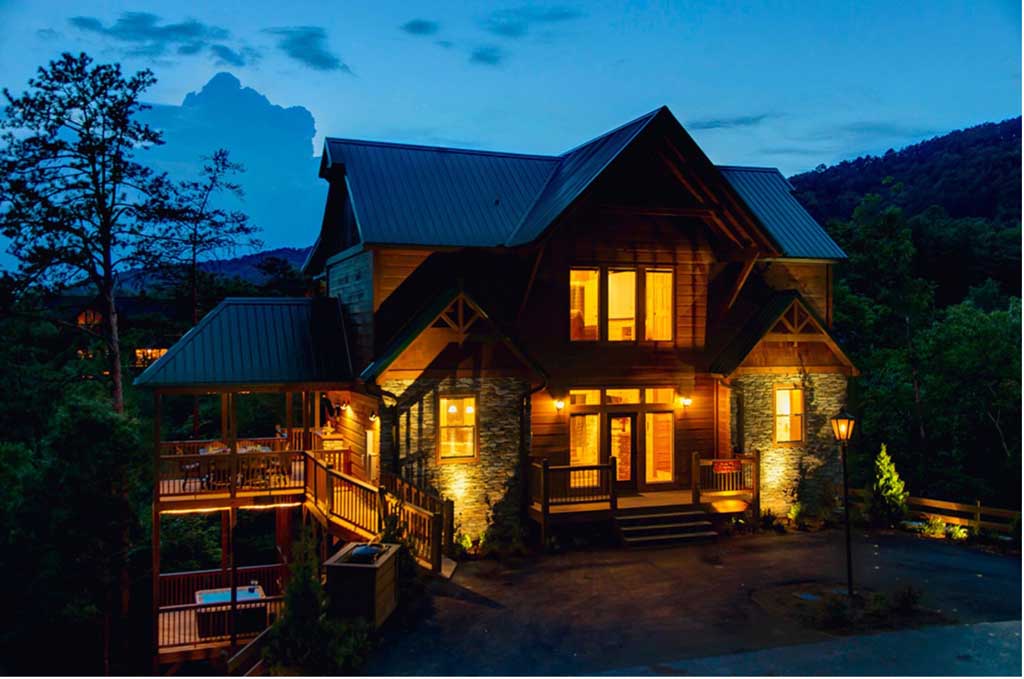 Call us today at 888-908-6066 or visit our website to learn more about our amazing accommodations!
comprehensive