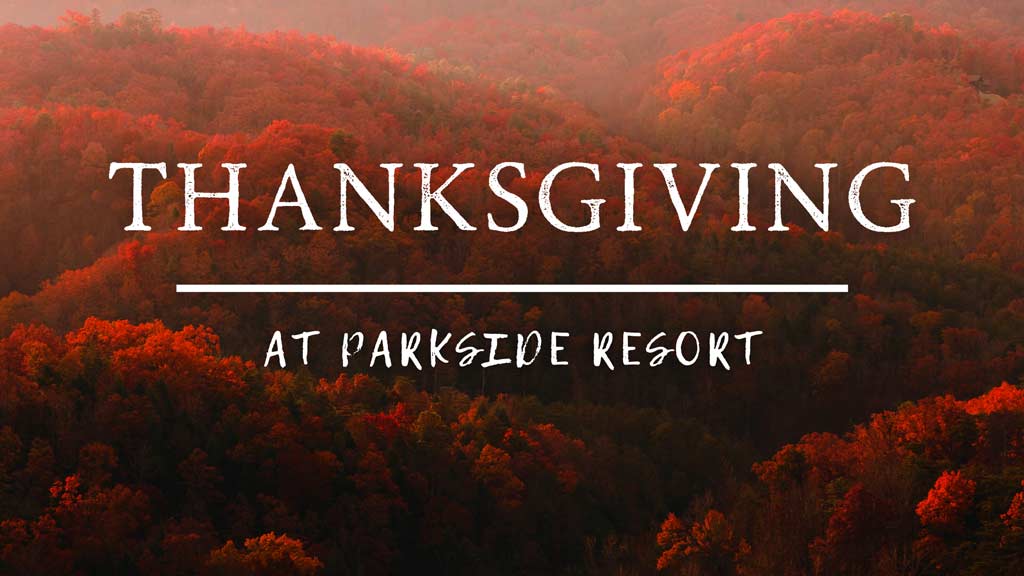 Here in America, Thanksgiving often invokes memories of family gathered around a cramped dining room table, weighed down with all sorts of goodies – some homemade and others not, as jovial conversation and mouth-watering aromas fill the room. But it can be difficult, in our hectic lives, to set enough time aside to spend the holiday with family, let alone find the space to host all of them in one place. This year, make your Thanksgiving absolutely unforgettable, by bringing the family, friends and festive holiday celebration to Parkside Resort. Make an adventure out of the occasion and ensure that everyone in the party has new memories to cherish forever, and ones they never would have made at home.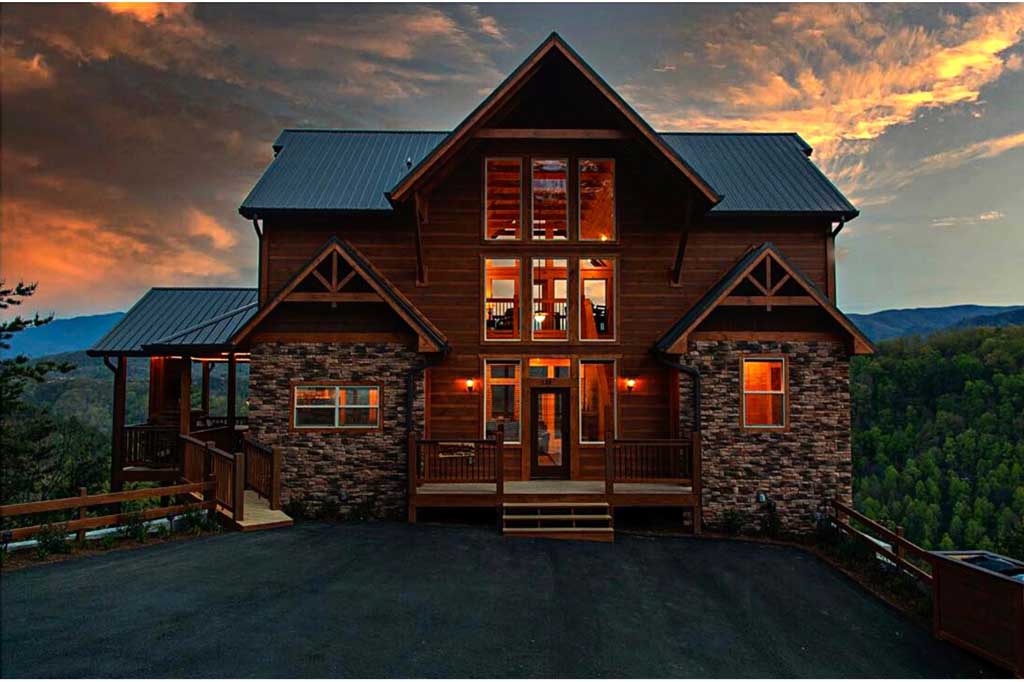 Reasons To Host Your Thanksgiving Celebration At Parkside Resort
Plenty Of Room For The Whole Family: At Parkside Resort, we have accommodations for groups as small as one and as large as 50. No matter your need, we will be able to house your entire family for the holiday, meaning no one gets left out on the festive memory making and fun. Not to mention the stay itself will be something to remember, complete with beautiful accommodations, luxury furnishings, breath-taking views, and everything you could need for a fantastic holiday, all on-site!
Fully-Equipped Kitchens For A Drool-Worthy Homemade Meal: Besides being fully-equipped, the kitchens found in our Parkside cabins are luxurious and will actually make the cooking enjoyable, even for those that typically prefer to order food in, rather than work over a hot oven.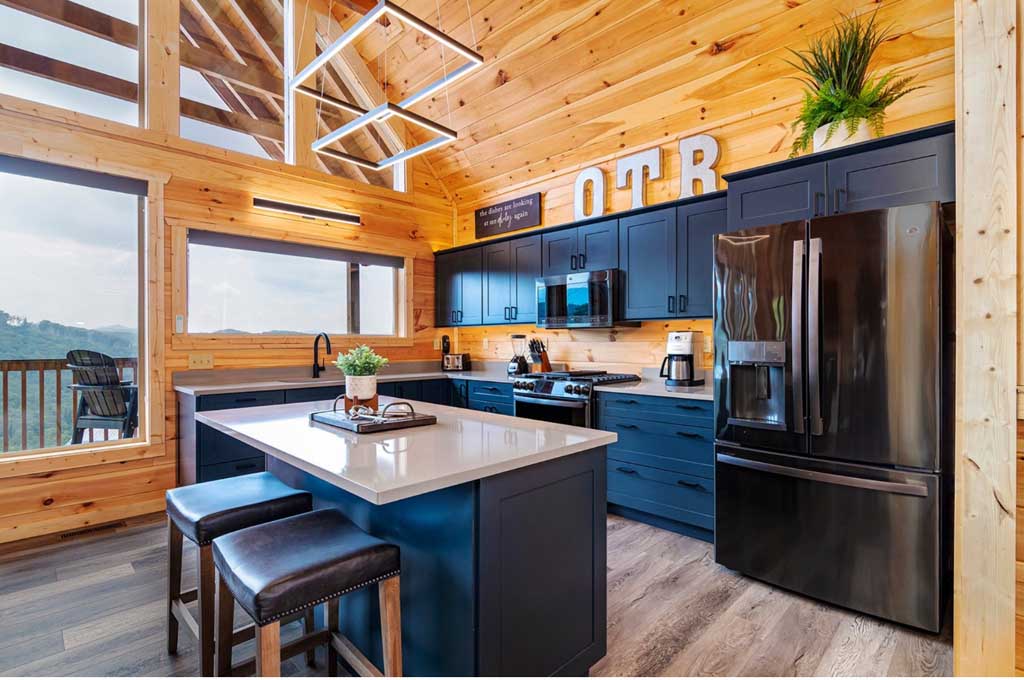 Plenty Of Onsite Amenities To Keep The Kiddos Busy And Out From Under Foot: At Parkside Resort we have an almost endless list of amenities and activities to take advantage of during your stay. If you have children waiting for the Thanksgiving turkey to come out of the oven golden brown and piping hot, it can be a real struggle keeping them out of the kitchen. To avoid having moving obstacles to work around while you and your loved ones prepare your holiday meal, send the kids to the indoor pool, complete with two slides! If swimming isn't their thing, then have them explore one of the two private hiking trails, try a round of mini-golf at our very own 18-hole course, play some games at the arcade or curl up and watch a movie in the private home theater. Regardless of what they choose, you'll have some time to focus on the tasks at hand while they get to create new memories and giggle away with friends and family.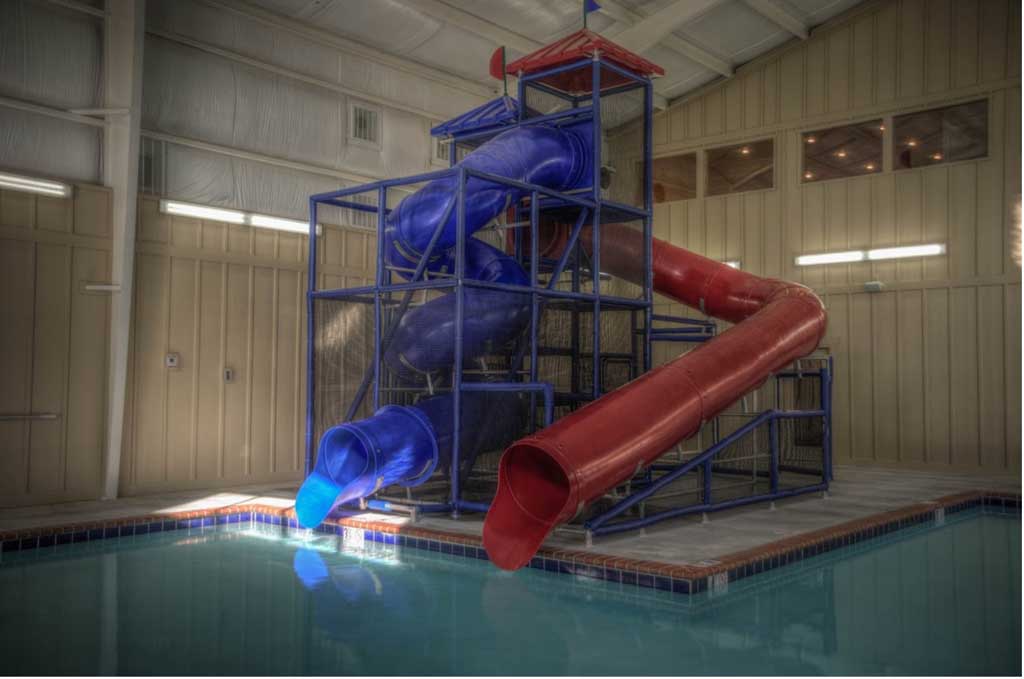 Great Settings For Some Great Family Photos: Get That Christmas card or holiday Facebook post ready with some charming family photos caught right here in the heart of the Smokies. Step out onto your private porch to take advantage of the Smoky Mountain skyline or throw a coat on and take a walk around the resort in search of the ideal photo shoot spot. There are plenty of quiet lush corners and natural alcoves to take advantage of, all without leaving the property!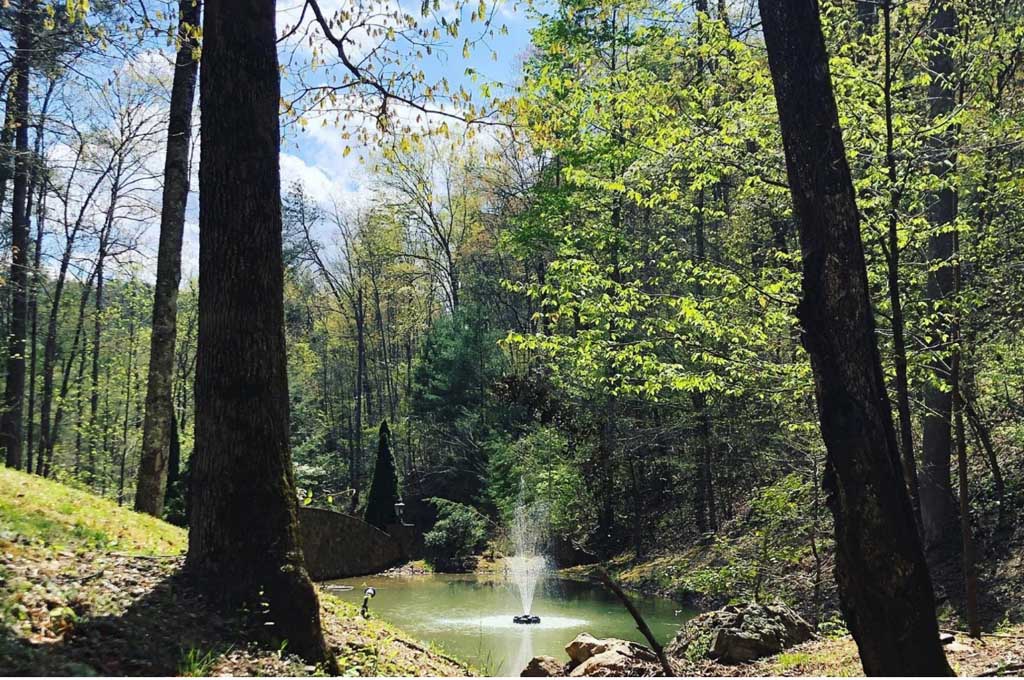 Escape The Holiday Crowds: If you want to avoid the throng of holiday shoppers flooding the streets the day after Thanksgiving, go ahead and make your way to the Great Smoky Mountain National Park for an afternoon of natural beauty and serene surroundings. Or maybe stay home in your own private luxury cabin, set in our gated community, ensuring that even on the busiest of days, you still have a sliver of peace to call your own. Check out some of these low-intensity hikes you can easily tackle in an afternoon, with little to no hiking experience required:

Gatlinburg Trail: The only pet-friendly trail on the list, the Gatlinburg trail offers 3.8 miles (roundtrip) of relatively flat terrain to traverse, that runs along the Pigeon Forge River. Between walking bridges, scenic views along the water and the remains of several old homesteads, hiking this easy trail is sure to be an afternoon well spent.
Schoolhouse Gap Trail: Great for spotting wildlife and enjoying the peace and quiet of the Smokies, Schoolhouse Gap trail offers a relatively easy hike near Cades Cove, coming just over four miles roundtrip and only a moderate incline.
Porters Creek Trail: A bit of a longer trail, this 4-mile round trip will take you on a lovely hike over gentle climbs and past beautiful vistas. The trail typically hosts fewer crowds than some of its counterparts and sports super easy car access.
Laurel Falls Trail: This trail is one of the most popular trails and offers spectacular scenery, regardless of the time of year. It's a short 2.5-mile trek, to the falls and back, on a winding paved trail with only a moderate slope.
Metcalf Bottoms Trail: Ideal for families looking to get a little bit of outdoor exploration in during their holiday vacation, this easy jaunt features a brief 1.5-miles trek on a scenic and gently graded trail – only gaining 187 feet in elevation overall. The trail leads hikers down to the historic Little Greenbrier Community, a ghost town nestled in the mountains. Here you can see some of the still-standing structures that used to make up the center of town, like the old school house.

Plenty Of In-Town Dinner Choices: Don't feel like cooking or entertaining? Then it's time to pile into the car and visit on of these great restaurants that are open during the holiday and have special menus to celebrate the holiday: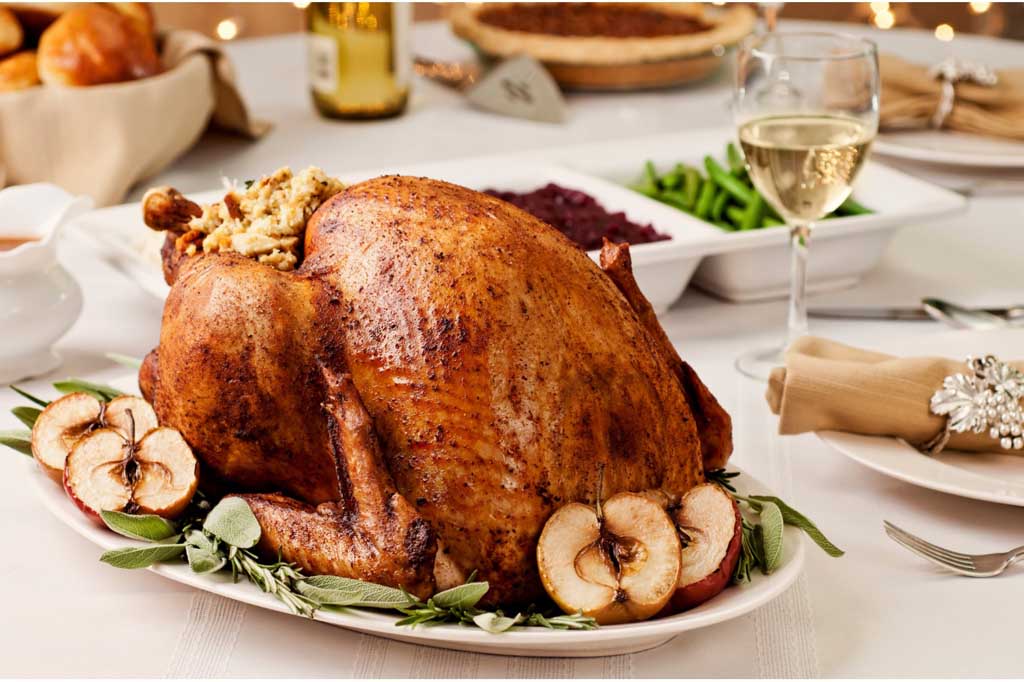 Kick Christmas Off With A Bang: Check out these fantastic Christmas attractions that will have already begun or will be starting come Thanksgiving day!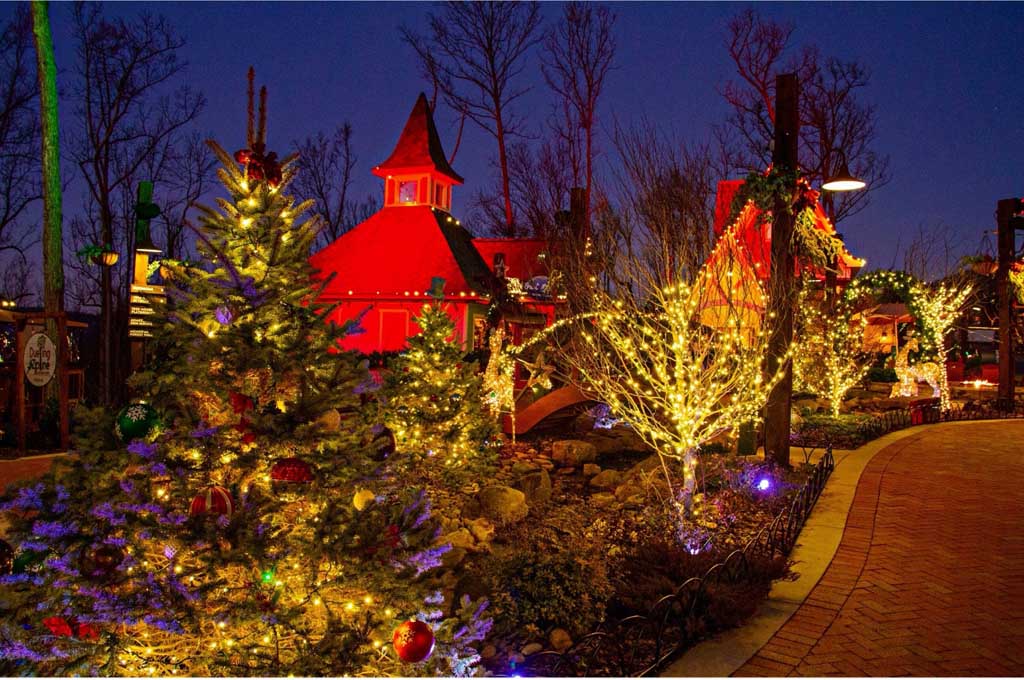 Winterfest Driving Tour Of Lights
Dollywood Smoky Mountain Christmas
Titanic Christmas And Winter Celebration
Great Smoky Thanksgiving Arts And Crafts Show
Wonders Of Winterfest Christmas Village
Paula Deen Tree Lighting
Enchanted Christmas Of Lights At Anakeesta
Festival Of Trees Gatlinburg Convention Center
A Thanksgiving To Remember
Regardless of what you do for the Thanksgiving dinner, or how you spend the days leading up to and following the family-filled holiday, staying at Parkside Resort means that a good time is practically guaranteed. For wonderful accommodations, countless amenities, wonderful attractions and activities and the ability to escape the festive chaos to your own slice of paradise, book your stay with Parkside! Allow us to take on a bit of the holiday stresses by ensuring that your home away from home meets all your requirements and is perfect for your Thanksgiving retreat – no more shoving air mattresses in hallways and asking kids to stay in the backyard entertaining themselves because there's no space to breathe, let alone cook. Instead, spend your holiday making wonderful new memories, enjoying each other's company, and being reminded of all the wonderful things you're thankful for this year.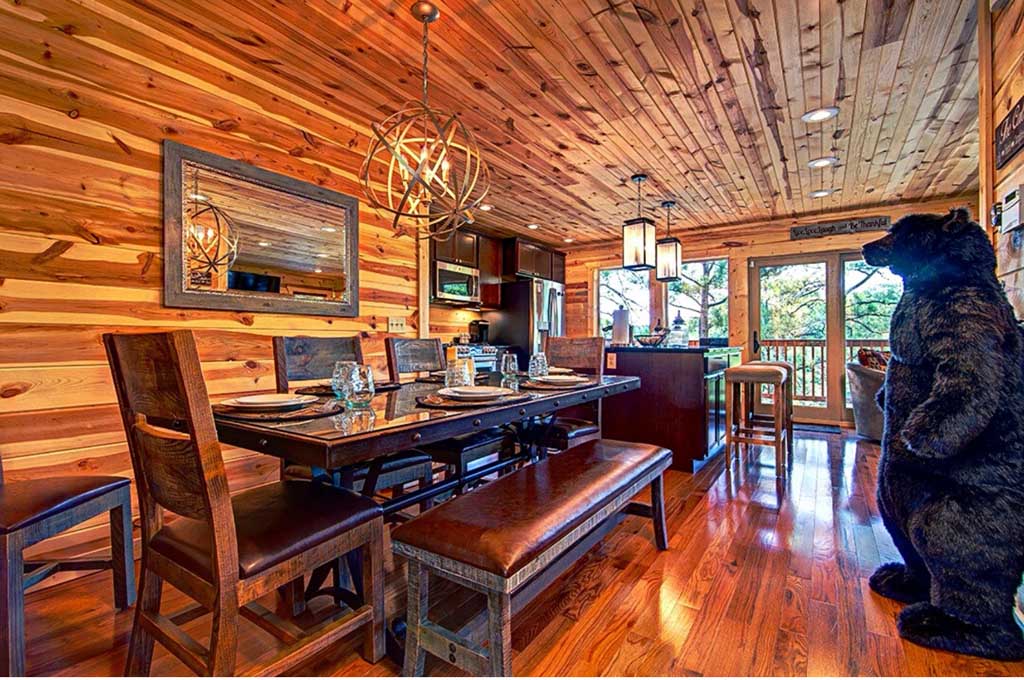 Call us today at 888-908-6066 or visit our website to learn more about our amazing accommodations!