Are you ready to elevate your Thanksgiving celebration to new heights this year? Picture this: a cozy, luxurious cabin nestled in the heart of the breathtaking Smoky Mountains, where the crisp, cool air carries the scent of pine and the promise of unforgettable memories. Parkside Resort is your ideal destination for a Thanksgiving experience that marries tradition with adventure. From accommodating the whole family to indulging in mouthwatering homemade feasts, we have you covered, ensuring that every moment of your holiday is something to remember. Join us in exploring the top reasons to choose Parkside Resort as your Thanksgiving retreat.
Plenty of Room for the Whole Family


At Parkside Resort, we know the importance of togetherness during the holiday season. Whether you're planning an intimate celebration or a grand family reunion, we have accommodations designed to host groups of all sizes, from one person to 50! Our selection of cabins means that no one gets left out on the festive memory-making and fun. And it's not just the spaciousness that's remarkable; the accommodations themselves offer sheer luxury. Imagine comfortable beds, plush furniture, stylish decor, and breathtaking views. Your holiday stay here is bound to be etched in your memory, complete with all the necessities for a fantastic holiday – all on-site!
A Plethora of Onsite Amenities
We understand the importance of keeping the kids engaged and entertained during the Thanksgiving celebrations. While you prepare the Thanksgiving turkey, it can be challenging to keep them out from underfoot in the kitchen. That's why we offer an extensive list of onsite amenities and activities at Parkside Resort. Whether your kids prefer a splash in the indoor pool, exploring private hiking trails, a round of mini-golf at our 18-hole course, games at the arcade, or curling up to watch a movie in the private home theater, we have you covered. Our array of kid-friendly options ensures that they get to create new memories and giggle away with friends and family, while you concentrate on the tasks at hand.
Gourmet Kitchen for Your Thanksgiving Feast

The heart of any Thanksgiving celebration is the meal, and at Parkside Resort, we've ensured that your holiday cooking experience is exceptional. Our cabins boast fully-equipped kitchens that are not just functional but luxurious. Cooking becomes a joy, even for those who usually prefer dining out to working over a hot oven. A mouthwatering Thanksgiving dinner awaits you and your loved ones with just a bit of cooking fun!
Scenic Backdrops for Family Photos

Capture the magic of your Smoky Mountain Thanksgiving celebration with scenic family photos right here in the heart of the Smokies! Whether it's the mesmerizing Smoky Mountain skyline from your private porch or the scenic resort grounds, there are ample picturesque corners and natural alcoves for unforgettable snapshots. The beautiful surroundings here provide the perfect backdrop for your family snapshots, ensuring your holiday memories are captured beautifully and preserved for a lifetime.
Avoid the Holiday Crowds
Thanksgiving often means crowded streets filled with holiday shoppers rushing to grab the best deals. If you'd prefer to avoid the chaos and enjoy the serenity of the Smoky Mountains, you can opt for a low-intensity hike in the Great Smoky Mountain National Park. Explore the natural beauty, serene surroundings, and wildlife that call the Smokies home. Take a leisurely stroll through one of the park's low-intensity trails, perfect for beginners and experienced hikers alike. Spend your afternoon in the heart of nature, a serene contrast to the bustling holiday scene, by enjoy a quiet hike in the Smokies: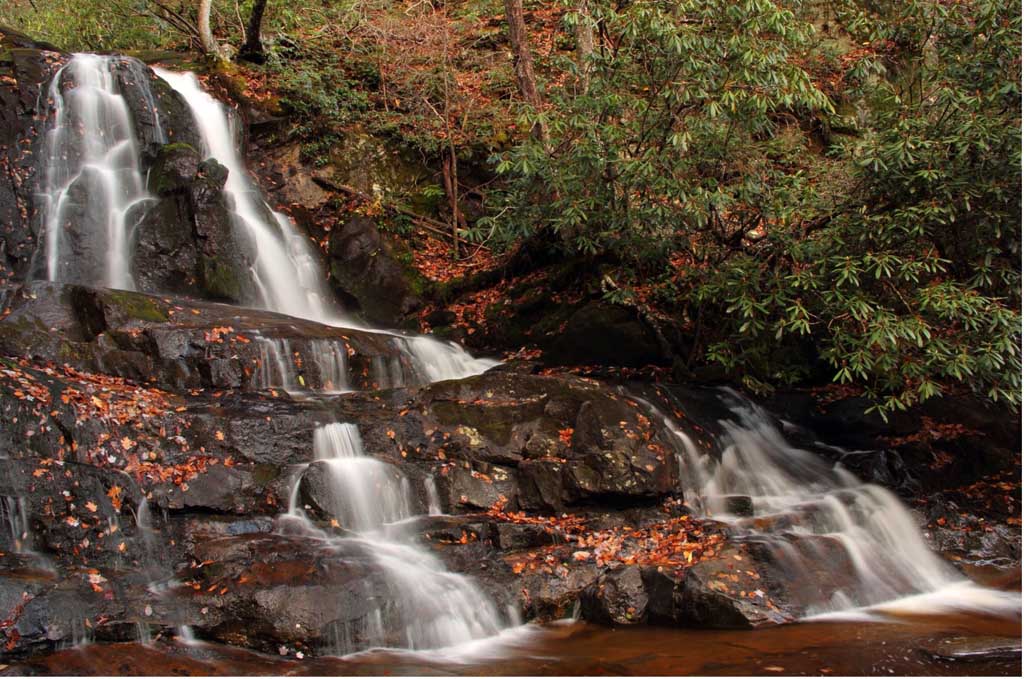 Gatlinburg Trail: The only pet-friendly trail on the list, the Gatlinburg trail offers 3.8 miles (roundtrip) of relatively flat terrain to traverse, that runs along the Pigeon Forge River. Between walking bridges, scenic views along the water and the remains of several old homesteads, hiking this easy trail is sure to be an afternoon well spent.
Schoolhouse Gap Trail: Great for spotting wildlife and enjoying the peace and quiet of the Smokies, Schoolhouse Gap trail offers a relatively easy hike near Cades Cove, coming just over four miles roundtrip and only a moderate incline.
Porters Creek Trail: A bit of a longer trail, this 4-mile round trip will take you on a lovely hike over gentle climbs and past beautiful vistas. The trail typically hosts fewer crowds than some of its counterparts and sports super easy car access.
Laurel Falls Trail: This trail is one of the most popular trails and offers spectacular scenery, regardless of the time of year. It's a short 2.5-mile trek, to the falls and back, on a winding paved trail with only a moderate slope.
Metcalf Bottoms Trail: Ideal for families looking to get a little bit of outdoor exploration in during their holiday vacation, this easy jaunt features a brief 1.5-miles trek on a scenic and gently graded trail – only gaining 187 feet in elevation overall. The trail leads hikers down to the historic Little Greenbrier Community, a ghost town nestled in the mountains. Here you can see some of the still-standing structures that used to make up the center of town, like the old school house.

Dining Out for Thanksgiving
Don't feel like cooking or entertaining? Discover some of the delicious culinary offerings in the area with a visit to one of the great restaurants open during the holiday. These establishments often feature special menus to celebrate the holiday, offering diverse dishes to please every palate. Some noteworthy choices include:
Start the Holiday Season Right
Thanksgiving is the perfect time to begin celebrating the upcoming Christmas season, and there are numerous attractions and events that await you. From holiday lights to special Christmas shows, there's something for everyone. Check out some of the fantastic Christmas attractions that will be either be starting on Thanksgiving Day or will have already begun: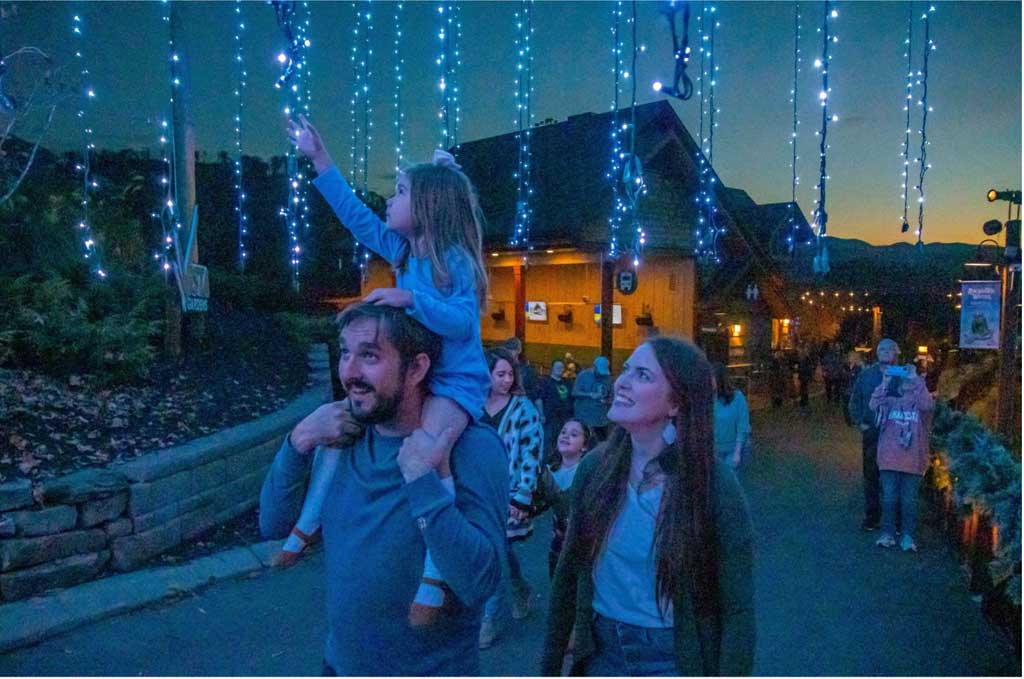 Winterfest Driving Tour of Lights
Dollywood Smoky Mountain Christmas
Titanic Christmas and Winter Celebration
Great Smoky Thanksgiving Arts and Crafts Show
Christmas at Array Variety Show
Skyland's Festival of Lights
Enchanted Christmas at Anakeesta
Gatlinburg's Festival of Trees
A Thanksgiving Celebration Like No Other
Whether you choose to prepare a lavish Thanksgiving dinner or savor in-town dining options, your stay at Parkside Resort ensures a delightful holiday experience. We offer fantastic accommodations, countless amenities, and access to exciting local attractions and activities. Our serene and luxurious cabins provide an escape from the festive hubbub and a peaceful retreat for you and your loved ones. Leave behind the days of squeezing air mattresses into hallways and asking kids to entertain themselves in the backyard. At Parkside, your Thanksgiving will be about making wonderful new memories, enjoying each other's company, and being reminded of all the blessings you're thankful for this year.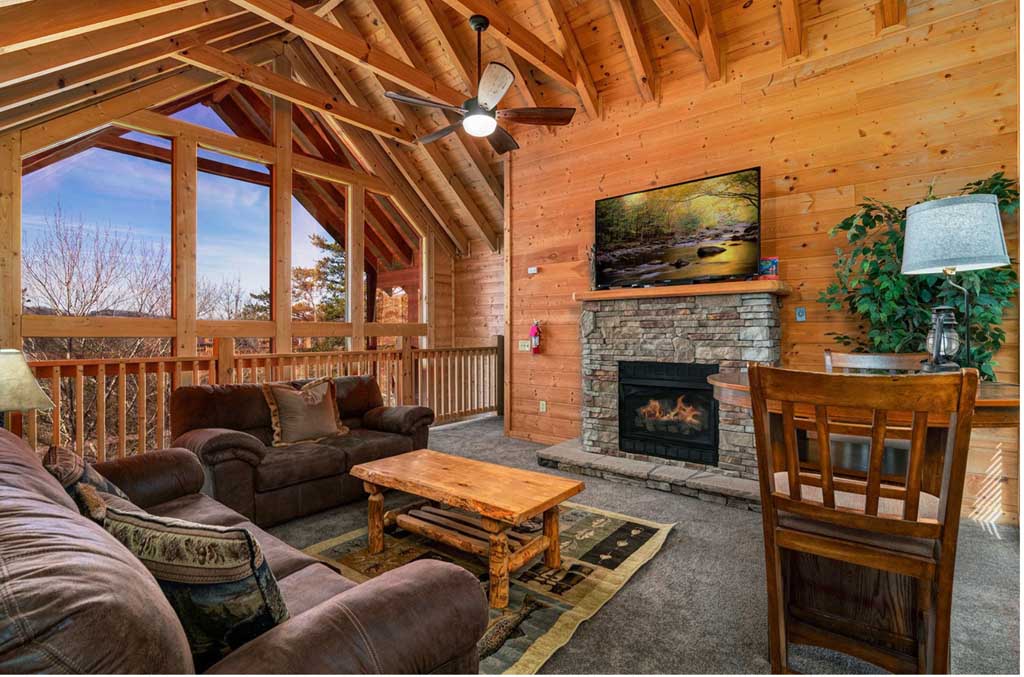 Call us today at 888-908-6066 or visit our website to learn more about our amazing accommodations!