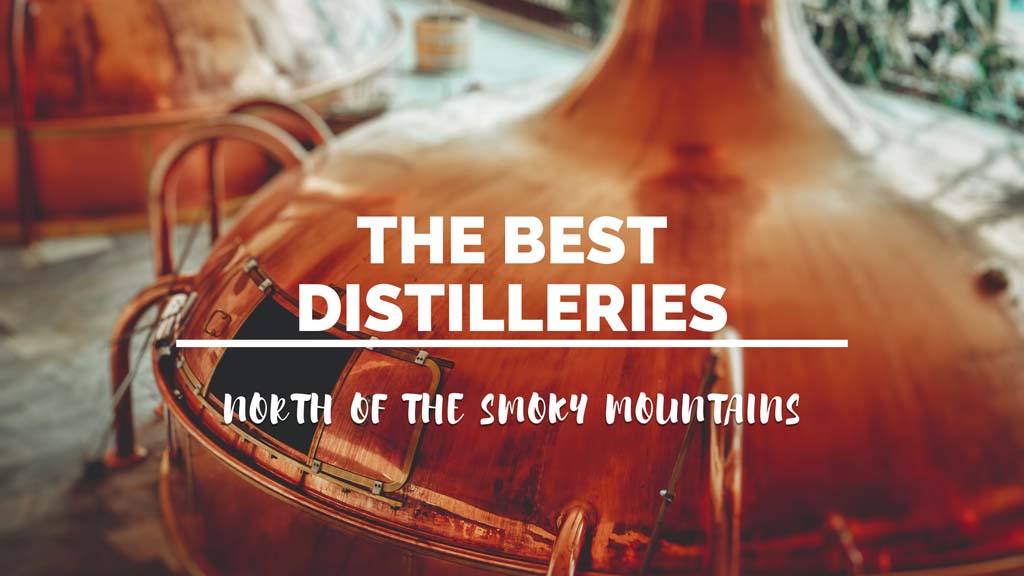 In the South, and especially in Tennessee, seeking out the best distilled spirits to try, is not only a must, it's considered a rite of passage. If you look back through Tennessee history, you may notice that there is a steady undercurrent of firewater running throughout it. As the years have progressed, moonshine – as well as spirits in general – have been entrenched in southern history and become synonymous with Tennessee culture. Since the mid-1700's, when local Scottish and Irish immigrants began distilling whiskey using surplus corn to share with their communities, moonshine's legacy has been fraught with scandal. In the 1790's, new tax requirements and later the Prohibition (ironically, Tennessee was the first state in the US to pass any kind of prohibition law in 1838), drove production underground – quiet literally in some cases. These illicit productions worked under the cover of night, tucked away in the Smoky Mountains with only the moon to light their way, in order to evade the local authorities. This is when the unaged corn-based whiskey earned its iconic nickname of "moonshine" and has been a cornerstone of the Appalachian legacy ever since. Since moonshine and its fellow adult beverages are so heavily tied to the region's history, we've put together a list of some of the best distilleries to be found north of the Great Smoky Mountains.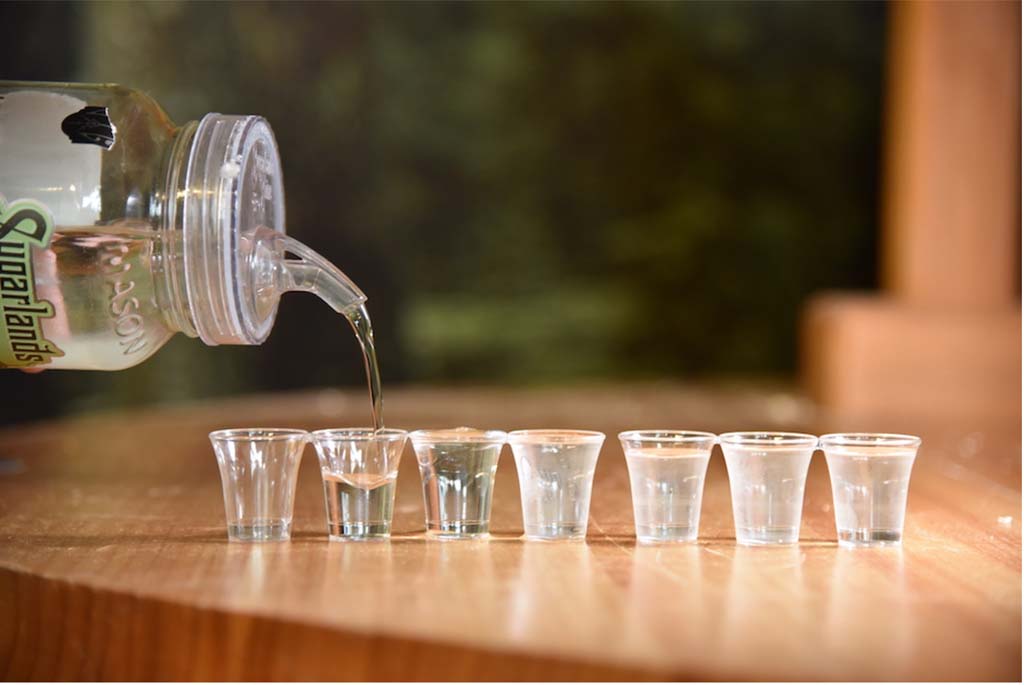 Now, it probably goes without saying, but this list is intended for visitors who are young at heart but at least 21 years of age physically. So, if you've brought the kiddos with you, this part of your Smoky Mountain adventure might have to wait for another time. Or, if you are lucky enough to have the grandparents (or a beloved teetotaler) in your group, you can always ask one of them to hold down the fort while you and the others sneak away for an evening of excellent spirits. And of course, plan accordingly! Make sure you have a designated driver, a rideshare app downloaded with your payment information already entered, or a taxi company's number saved to your phone for getting home (in one piece) at the end of the night. Remember, to end a wonderful night on a high note – always sip safely!
Distilleries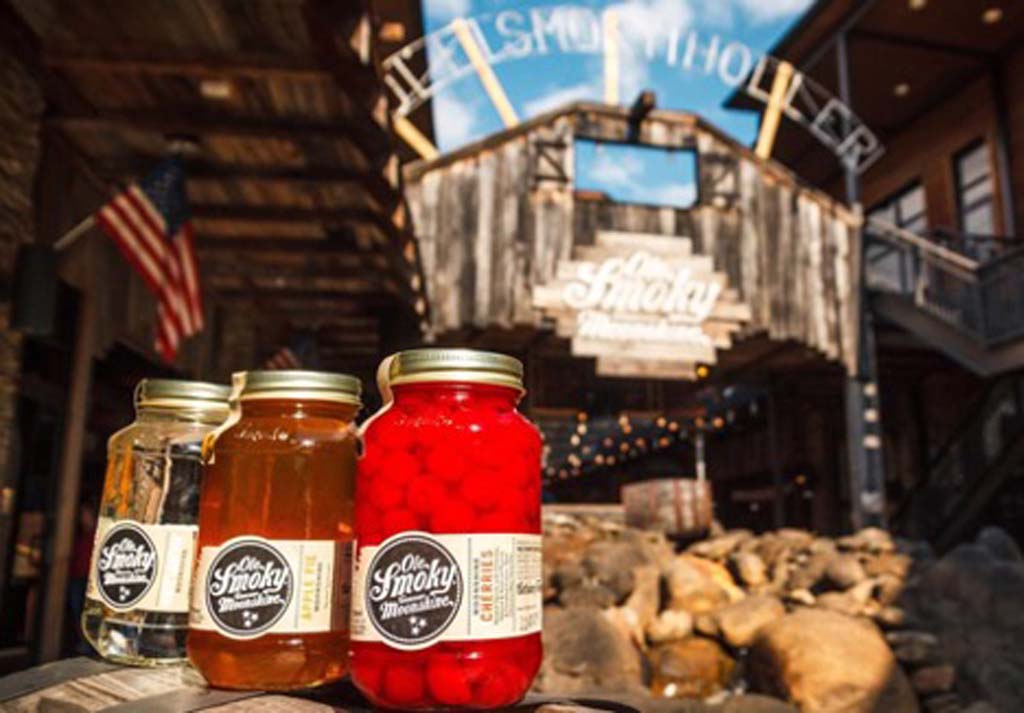 Location: Gatlinburg (two locations) & Pigeon Forge
Tastings: 5-dollar tastings with a 5-dollar coupon to use in-store afterwards
Reasons To Stop By: Ole Smoky can proudly boast that their moonshine distillery was the first federally licensed still in the state of Tennessee. You might recognize the brand's name from your local grocery store or have seen the viral videos of people taste-testing their illustrious moonshine pickles, but now is your chance to get it directly from the source! Enjoy sampling award-winning flavors of moonshine such as White Lightin' or Apple Pie, learn interesting tidbits about the lore and history of moonshining in Eastern Tennessee and be sure to stock up on all sorts of goodies and Ole Smoky merchandise.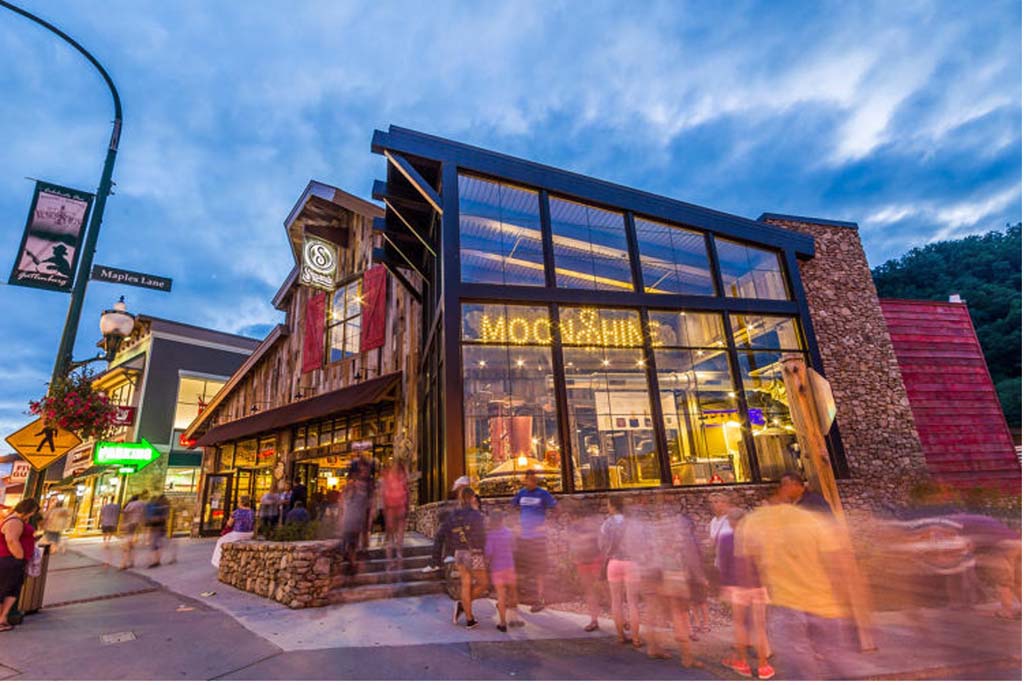 Location: Gatlinburg
Tastings: 5-dollar tastings with a 5-dollar coupon to use in-store afterwards
Reasons To Stop By: If you happen to be a fan of the Discovery Channel show: "Moonshiners Legends" then you have to visit Sugarlands Distiller Company while in the Smoky Mountains to try the masters' famous recipes for yourself! Located in the heart of downtown Gatlinburg, this barn-style distillery is one of the most popular distilleries in town and offers all sorts of things to do. From guided tasting flights to workshop tours and even free live music, there's something for any connoisseur to enjoy! Sip on specialty flavors of moonshine, Appalachian Sippin' Creams, and other spirits unique to Sugarlands, and (if you time it right) you might even cross paths with one of the Legends themselves!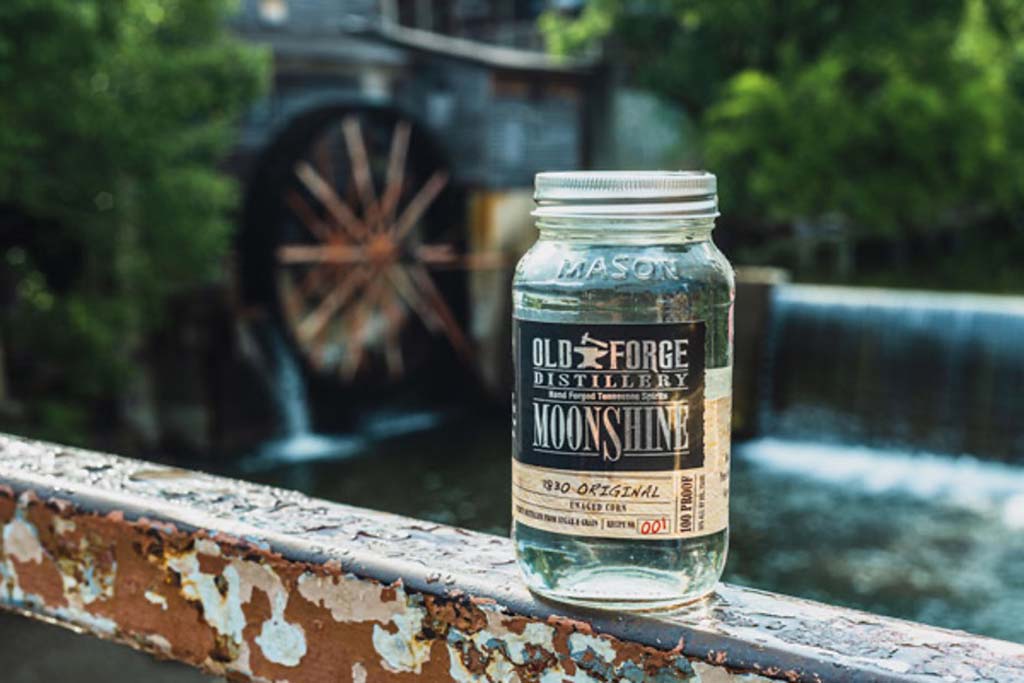 Location: Pigeon Forge
Tastings: Samples Are Free!
Reasons To Stop By: Experience a taste of Tennessee and Pigeon Forge history when you visit this award-winning craft spirits distillery. Inspired by the legacy of the square where the distillery sits, their spirits are hand-forged using fresh mountain water and grains that are stone-ground at the Old Mill next door. Made in small batches, these spirits offer robust flavors at a fantastic quality. Partake in original moonshine blends, pre-prohibition style rock and rye and many other great spirits. At no other distillery can you truly immerse yourself in the local heritage while enjoying excellent, hand-crafted libations, like you can at the Old Forge!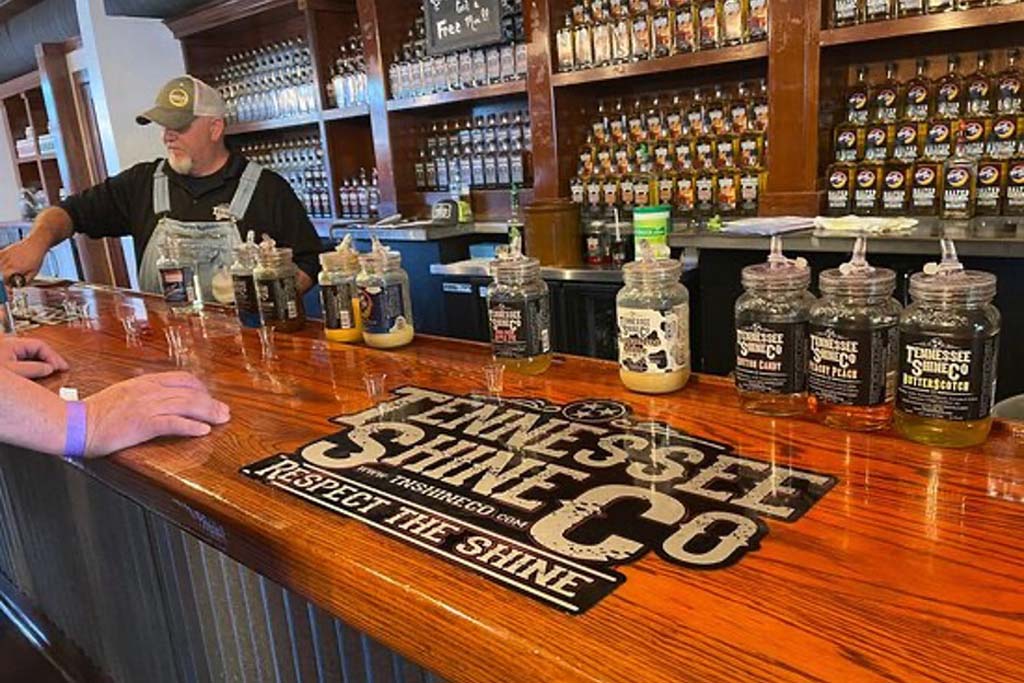 Locations: Pigeon Forge & Gatlinburg
Tastings: Samples Are Free! (at their Pigeon Forge location only)
Reasons To Stop By: Operating since 2015, Tennessee Shine has perfected their combination of small-batch distilling and family recipes to create truly delicious libations that are as good as they were in days gone by. Enjoy some moonshine, shine wine or whiskey while basking in the friendly Southern atmosphere, sharing some laughs and learning about the local history. And don't forget to try their unique MoonPie moonshine flavors as well as the more traditional corn mash recipes. So, whether you have a sweet tooth or a hankering for a cool glass that packs a nice punch, this is a must-visit!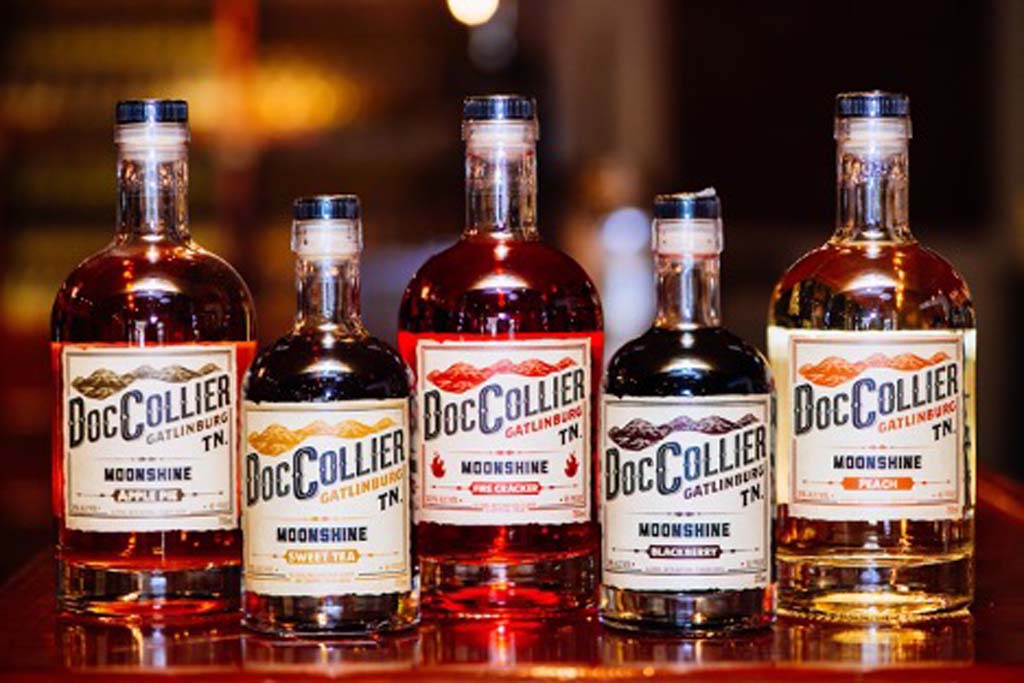 Location: Gatlinburg
Tastings: 5-dollar tastings with a 5-dollar coupon to use in-store afterwards
Reasons To Stop By: This small, family owned business, proudly presents the title of Gatlinburg's only craft distillery. Step into the old-fashion, Mercantile store and peruse their extensive menu, featuring all sorts of unique moonshines from sweet flavors like Greenbrier Apple to a scorching 100-proof corn whiskey to their one-of-a-kind brandy moonshine. As you sip, you may notice the distinct drinkability of all their creations, meaning you sample the selection without tearing up. While it's true that Doc Collier moonshines have a lower alcohol content then some of their competitors, this allows for their robust flavors accompanied by fresh crisp local spring water to really take center stage.

It's Closing Time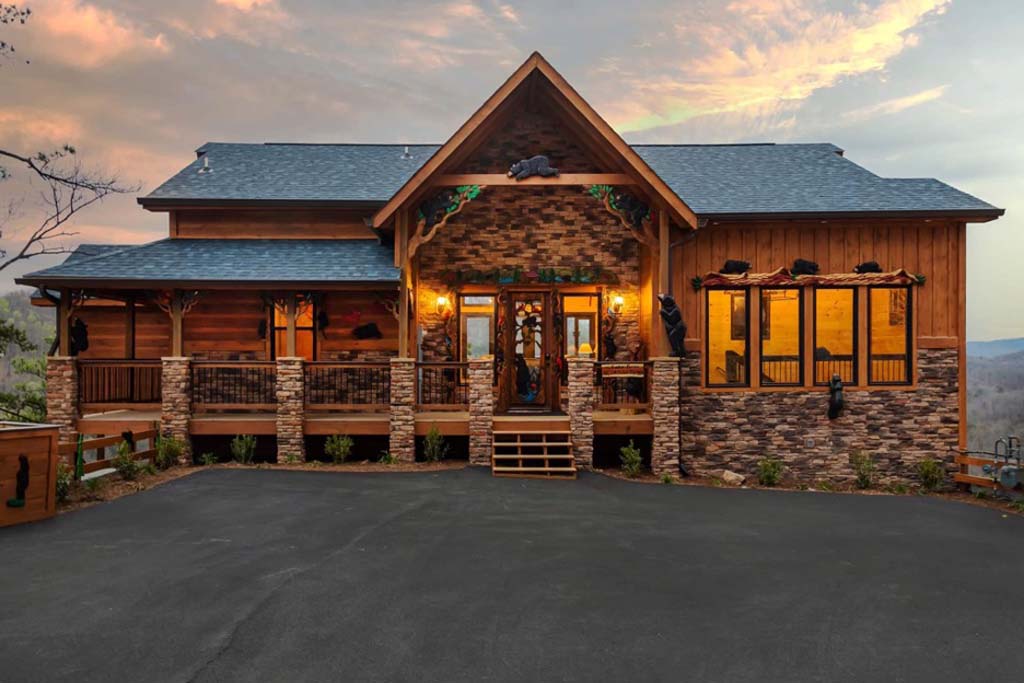 After a night of history, entertainment and libations, it's time to (safely) make your way back to your cabin at Parkside Resort. Once your taxi or designated driver delivers you home in one piece, sink into a comfy rocking chair and stargaze on the porch, cozy up to a crackling fire (but only if there's someone clearheaded enough to light it) or stretch out in a luxurious bed for a peaceful night's rest. If you wake up a little worse-for-wear come morning, no worries! You can simply swing by the on-site store to buy some pain killers and a cold bottle of water to ease yourself into the new day. So, the only question is: what are you drinking?
Call us today at 888-908-6066 or visit our website to learn more about our wonderful accommodations!