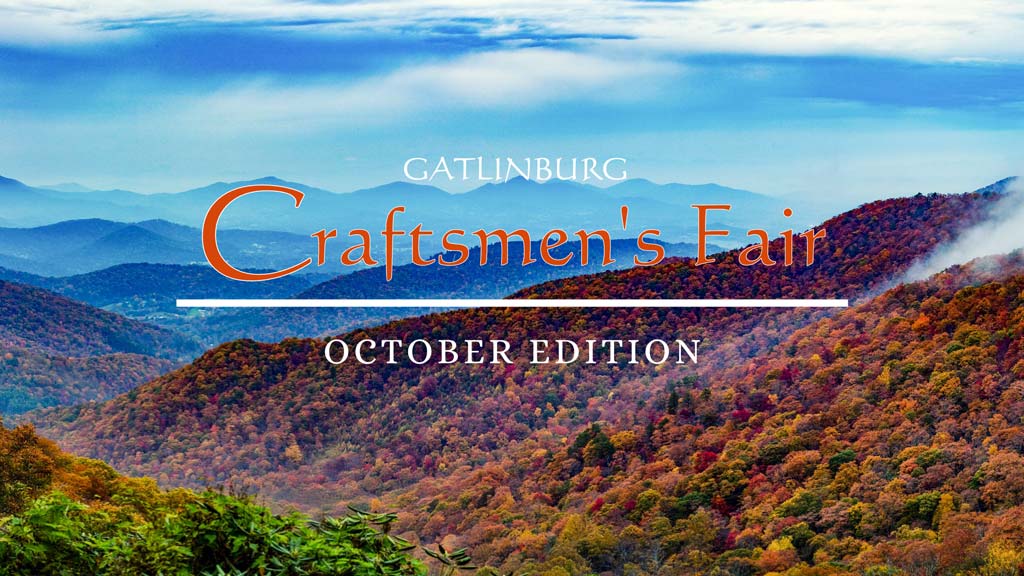 Twice a year, the charming mountain town of Gatlinburg holds one of the top rated holiday craft fairs in the Southern United States and a destination for eager shoppers all over the country. Considered to be one of the most popular events this side of the Mississippi, the Gatlinburg Craftsmen's Fair is an experience that should not be missed! The Smoky Mountain region is rich in Appalachian culture and has a long legacy producing fantastic arts and crafts. In fact, roughly ten minutes away from the town of Gatlinburg, is one of the largest arts and crafts communities in the county known as The Great Smokey Arts And Crafts Community!
Thanks to this long history acting as homebase for many a talented artisan, it should come as no surprise that Gatlinburg has been hosting the unique and eclectic Craftsmen's Fair, continuously since 1975! With a fair held during the summer and fall each year, that means 2022 marks the 47th rendition of its fall event – and once again – the occasion will be chalked full of goodies and talent. So make sure to mark your calendars and if you happen to be visiting this October, save a day (trust us, you'll want the whole day) of your vacation to explore, learn and purchase some early Christmas gifts at the Gatlinburg Craftsmen's Fair!
So What's The Big Deal?
You may be wondering what, exactly, makes the Gatlinburg Craftsmen's Fair such a special event and a must-see destination. For one, the location is unbeatable. Nestled at the base of the Smoky Mountains and surrounded by vibrant and stunning autumn foliage, there's no better place to get into the harvest mood and do some holiday shopping. Second, while arts and crafts fairs occur all over the country, you won't experience this kind of craftsmanship under one roof, anywhere else. Twice a year, more than 200 specialty artisans gather at the sprawling 150,000 square foot convention center for one of the nation's most popular craft events. And while 150,000 square feet might sound like a ton of space, there's no issue filling this massive venue with distinctive and unparallel works of art and craftsmanship for visitors to explore and admire.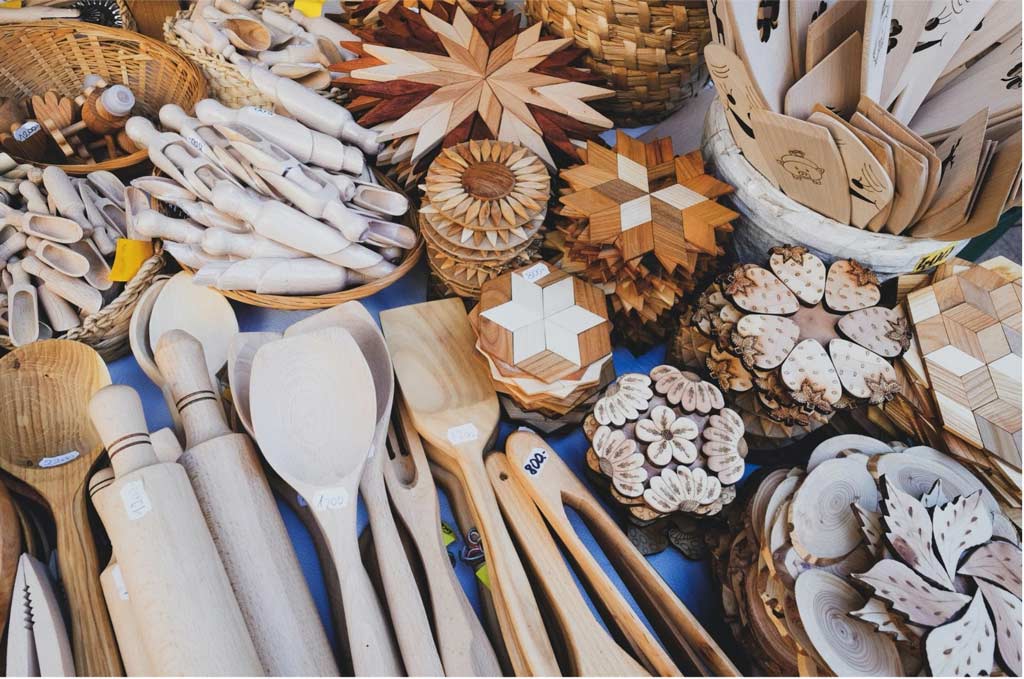 Unlike your typical flea or farmer's market, the craftsmen you encounter at the Gatlinburg Craftsmen's Fair are from all over the country and the top of their trade. In fact, to ensure the uniqueness and quality of their work, each participant must undergo a rigorous screening, by a jury, as part of the application process. Another incredible aspect of the fair are the numerous live demonstrations you can observe as a talented artist creates a masterpiece right in front of your eyes! And while they are sketching, wheel throwing, leather crafting or blowing glass, feel free to ask some questions (well, maybe wait until the glass blower has turned lava into a beautiful vase before rattling off a list of inquires) about the work at hand. Meaning a visit to the fair is not only an incomparable outing, but also an educational one as well.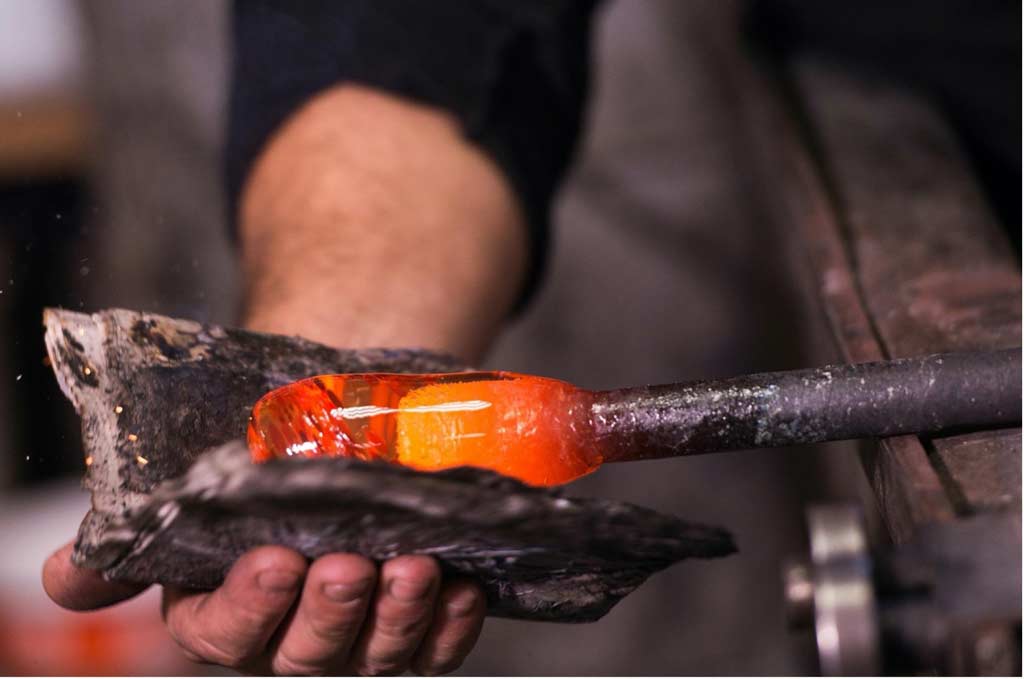 Every item that you encounter at the Gatlinburg Craftsmen's Fall Fair is a handmade and one-of-a-kind creation (some items are even made on site), available to purchase and take home to cherish forever. Thanks to the rapidly approaching winter season, you will find many holiday-themed goodies to bring back with you, from handcrafted Christmas decorations to cold weather gear like knitted hats and mittens, there's something for everyone here! Some of the booths you will come across at the fair feature arts, crafts and other creations such as:
Pottery
Leatherworks
Wood Carvings
Paintings
Jewelry
Copper Art
Blown glass
Portraitures
Candy
Décor
Photography
Candles
And Even More!
In addition to the various works of art you'll come across while you explore the fair, be sure to swing by the concession stands for some delicious goodies from local vendors to fill you up. If you have a sweet tooth like us, follow up your meal with some hand roasted nuts, freeze dried candy or a decadent caramel apple from one of the booths for an out-of-the-world dessert. Just like the seemingly endless list of crafts presented at the fair, the eats are handmade, unique and wonderful!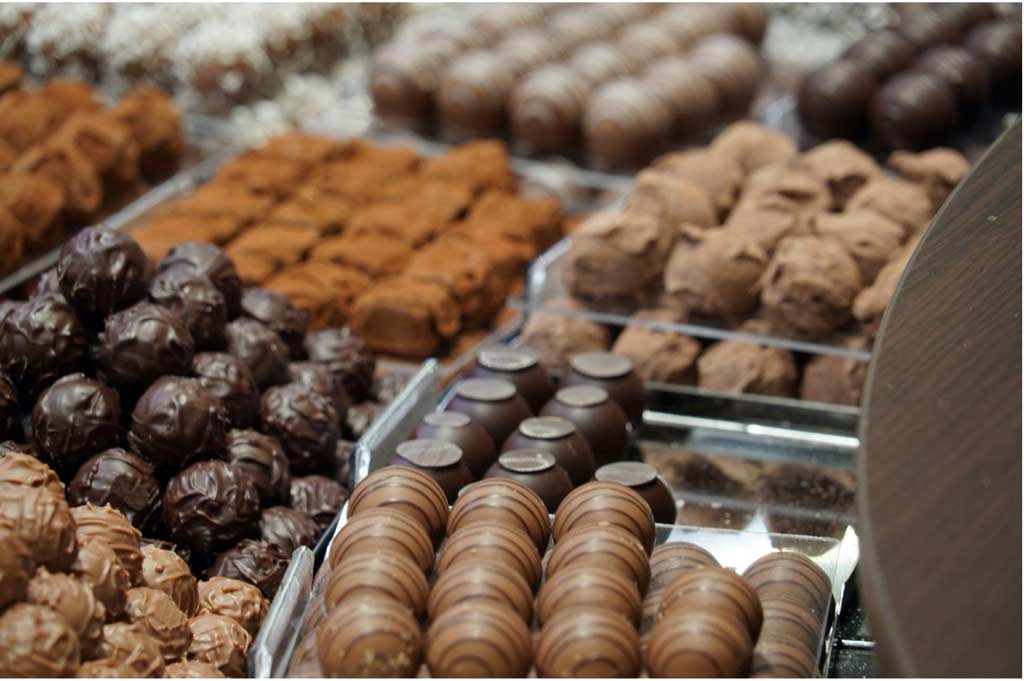 However, the fair is not just a feast for the eyes and stomach. Besides admiring talented artisans, supporting their businesses and learning about artforms you may not have known even existed, you can also enjoy some live music! This fall will, once again, feature country, bluegrass and gospel acts on the stage from 12:00PM to 3:00PM daily and is included in the price of your ticket. If you're wanting to chat with the craftsmen at the event, you might want to shop till after the music has concluded for the day, before striking up a conversation. We recommend, though, getting some lunch from the food court next to the stage and munching on some local eats while listening to a fantastic live performances.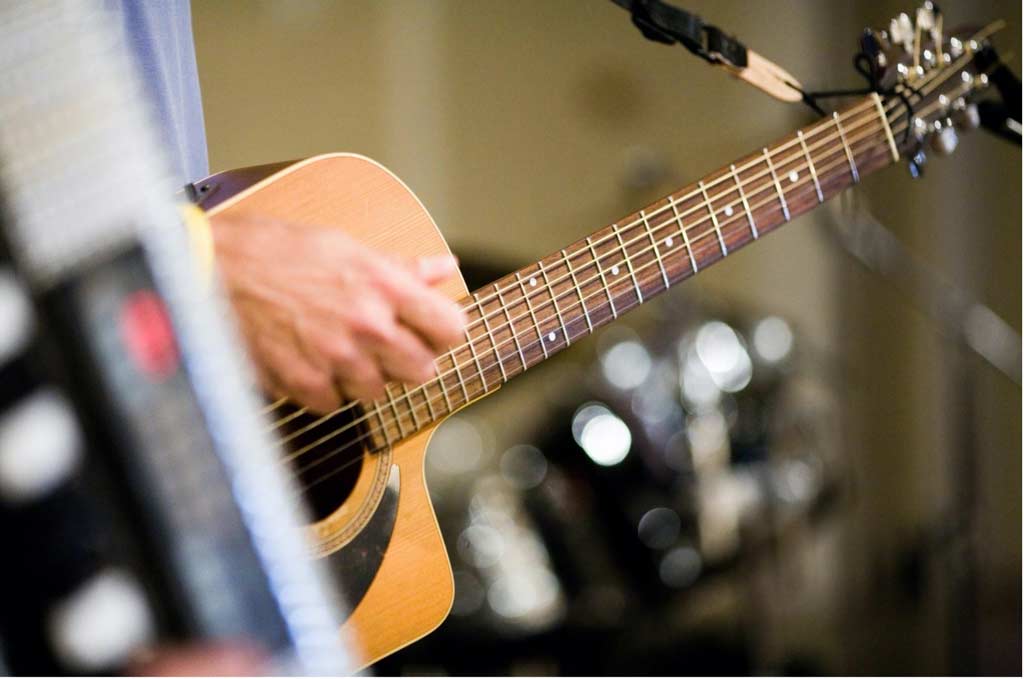 Planning Your Visit
The Gatlinburg Craftsmen's Fair is a wonderful event for anyone who loves handcrafted products, one-of-a-kind creations, and learning more about various types of art. Not to mention, this event is entirely family-friendly (children ages 17 and younger get free admission with one paying adult). The demonstrations will fascinate anyone of any age and can be quite the educational experience for the kiddos while you get some long-awaited Christmas shopping done. If your little ones get inspired, watching so many artisans within their elements creating and having fun, you can make your way over to the free Kid's Corner. Here, the youngest visitors can test their own craftsmanship skills with a selection of DIY crafts for them to enjoy and take home at the end of their adventure.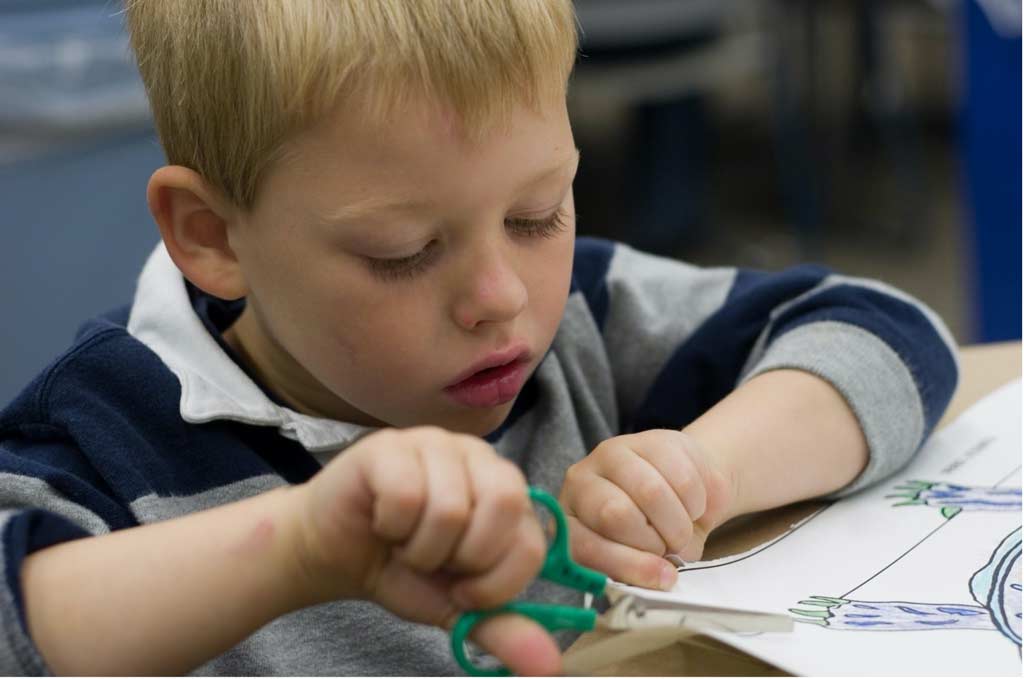 This year's fall fair will run from October 13th through till October 30th 2022, from 10:00AM to 5:00PM daily. It is recommended to reserve a whole day for the fair, if not a couple of days. If you have a tendency to get absorbed, distracted, or take your time when shopping, it's probably not a bad idea to plan on a couple of days of shopping and exploring. But don't worry about the cost, adult tickets are ten dollars for admission and if you take your ID to the office, you can obtain an unlimited pass, for free! Besides the affordability and family atmosphere of the event, you can't help but bask in the absolutely ridiculous amount of talent residing in one place during the fall fair. Whether you're looking for the perfect gift for a loved one or that rather rare household item you've been dreaming of for years, the Gatlinburg Craftsmen's Fair is bound to have something to tickle your fancy.
For a place to stay that is as extraordinary and exceptional as the fall Craftsmen's Fair, Parkside Resort is here to provide! Enjoy staying in your beautiful private cabin, complete with luxurious furnishings and countless amenities. Not to mention, our Parkside Resort cabins are only 20 minutes away from all the excitement and creativity at the fair and mere minutes from the heart of Pigeon Forge. So let us know, what special treasure, with it's own unique story, will you be looking for at the Gatlinburg Craftsmen's Fair this fall?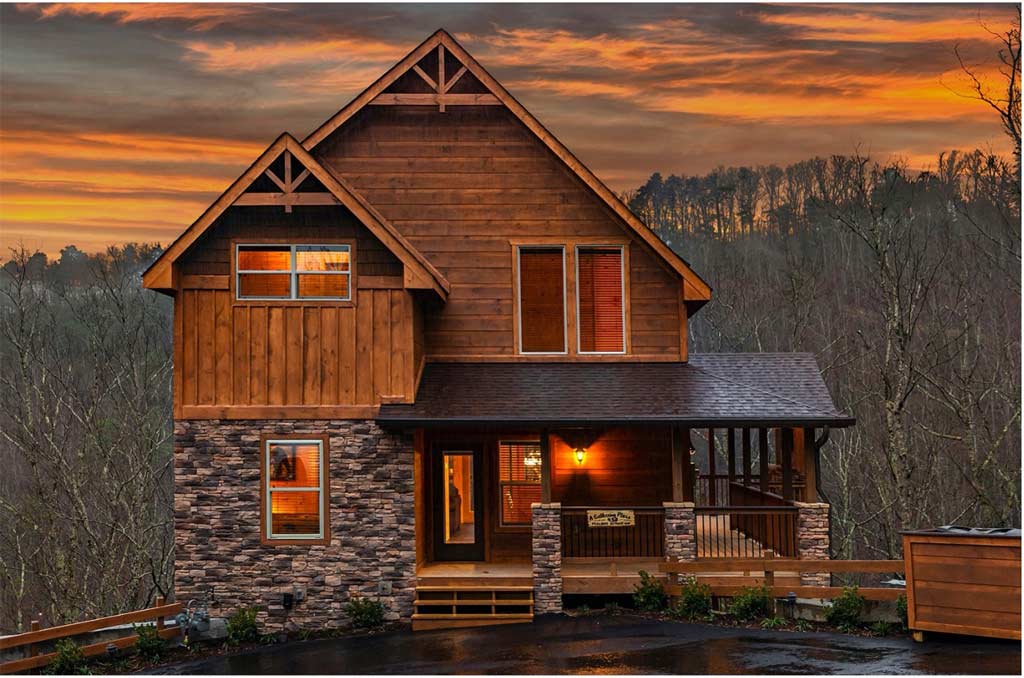 Call us today at 888-908-6066 or visit our website to learn more about our amazing accommodations!