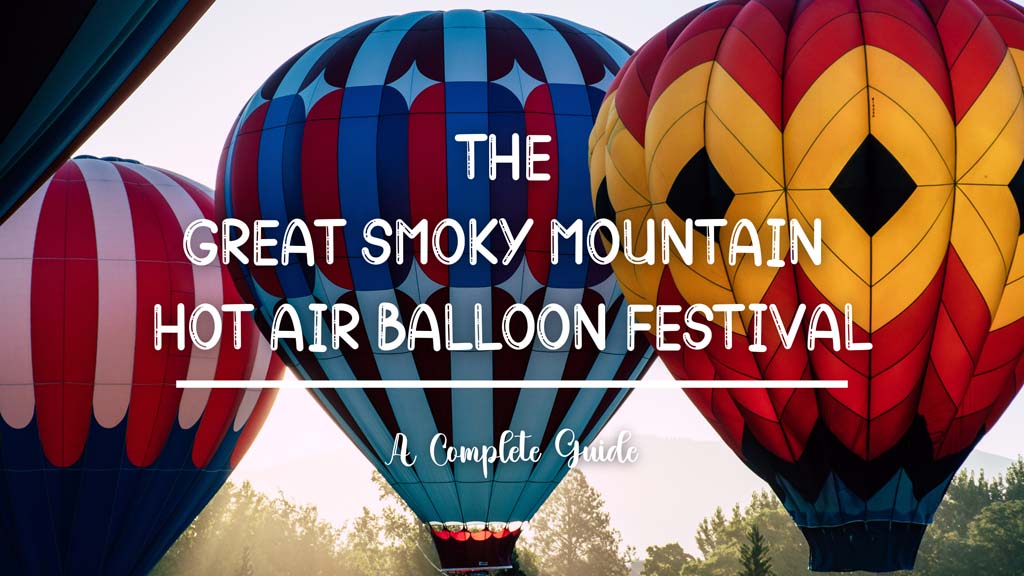 Every year, for the past five years, on one enchanted summer evening, the Smoky Mountain sky comes aglow with spectacular hot air balloons. These vibrant balloons float overhead, dotting the horizon with splashes of festive color during The Great Smoky Mountain Hot Air Balloon Festival in Townsend, Tennessee. The festival has become a beloved attraction for both locals and tourists alike, offering a once-in-a-lifetime experience that you and your loved ones won't want to miss! Continuing with the fun, festivities, and memory-making, this year's sixth annual Great Smoky Mountain Hot Air Balloon Festival will feature balloons, family-friendly activities, food trucks, and so much more! To help you plan the best possible hot air balloon excursion for you and your group, check out this comprehensive guide we've put together with all the details you need to know to make the most of this magical event!
What to Expect at the Festival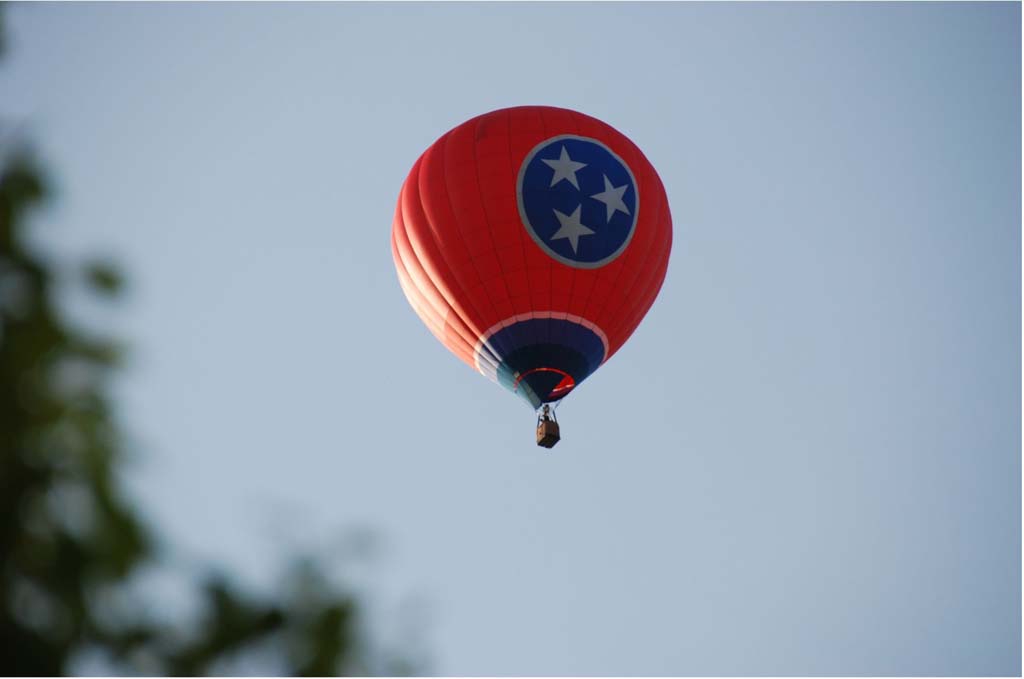 This year's hot air balloon festival will take place on August 19th, from 4:00 pm until 9:00 pm, just outside the Townsend Visitors Center. The event is expected to be an exciting one, complete with all sorts of activities for everyone in the group including live entertainment, local food trucks, a top-rate beer tent, talented craft vendors, and (of course) plenty of balloons. The highlight of the evening, weather permitting, is undoubtedly the tethered hot air balloon rides. For just twenty-five dollars, you'll have the chance to soar roughly thirty feet above the crowds and take in the stunning views of the Great Smoky Mountains like never before. The ride will consist of approximately 3 minutes of flight time, allowing you to enjoy the sensation of floating in the sky while remaining safely anchored to the ground. No getting swept off to Oz for you! Please keep in mind that, to ensure everyone's safety, only passengers eight years and older will be allowed to participate in these tethered rides.
If you're not one for heights, or simply prefer to keep your feet on solid ground, don't worry! There is still plenty to enjoy and partake in during the Great Smoky Mountain Hot Air Balloon Festival, even if your feet stay firmly planted on the ground for the entirety of the festivities. For the youngsters in the group, there will be a dedicated kids' area adorned with plenty of activities – such as a bouncy house, balloon-themed crafts, games, and more – to keep them thoroughly entertained throughout the evening. As for the adults, be sure to check out the beer tent for a refreshing local craft brew or hard cider to cool down as you wait for the sun to set. And of course, there's plenty of shopping to take advantage of. Wander through the impressive vendor booths and find unique, handmade treasures to remind you of your incredible evening strolling underneath the Smoky Mountain balloons. Finish out the evening with tasty eats and treats from some of the various regional food trucks, offering everything from BBQ and tacos to ice cream and donuts, as you listen to great musical performances and enjoy the ambiance of this perfect summer evening. Just be sure to show up hungry, thirsty, and ready for a new experience, and you're sure to have a wonderful evening!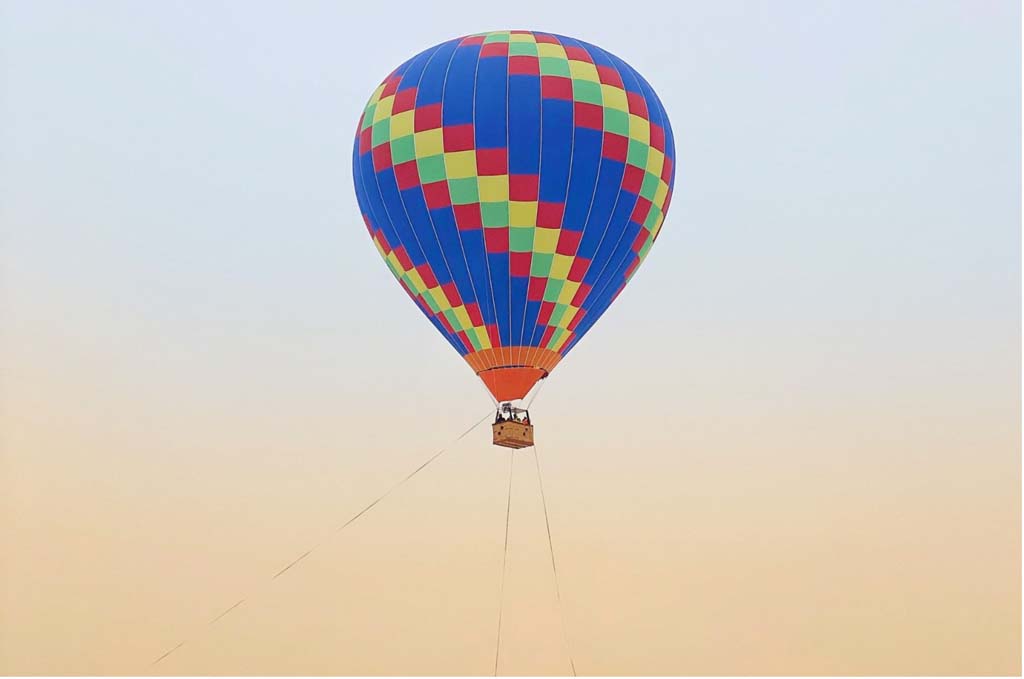 Looking for something to make your hot air balloon escapade that much more unique? Check out this year's VIP Liftoff – An Elevated Pre-Festival Experience, for a truly one-of-a-kind evening complete with all sorts of perks. Though some may consider the price-per-ticket to be a tad steep, at $175 per VIP ticket, each patron will enjoy seating in the premium tented area, one tethered balloon ride, signature cocktails and other libations from regional providers, a catered meal from local favorite The Abbey, commemorative swag, and an unbeatable seat to all the evening's happenings.
Tips for Attending the Festival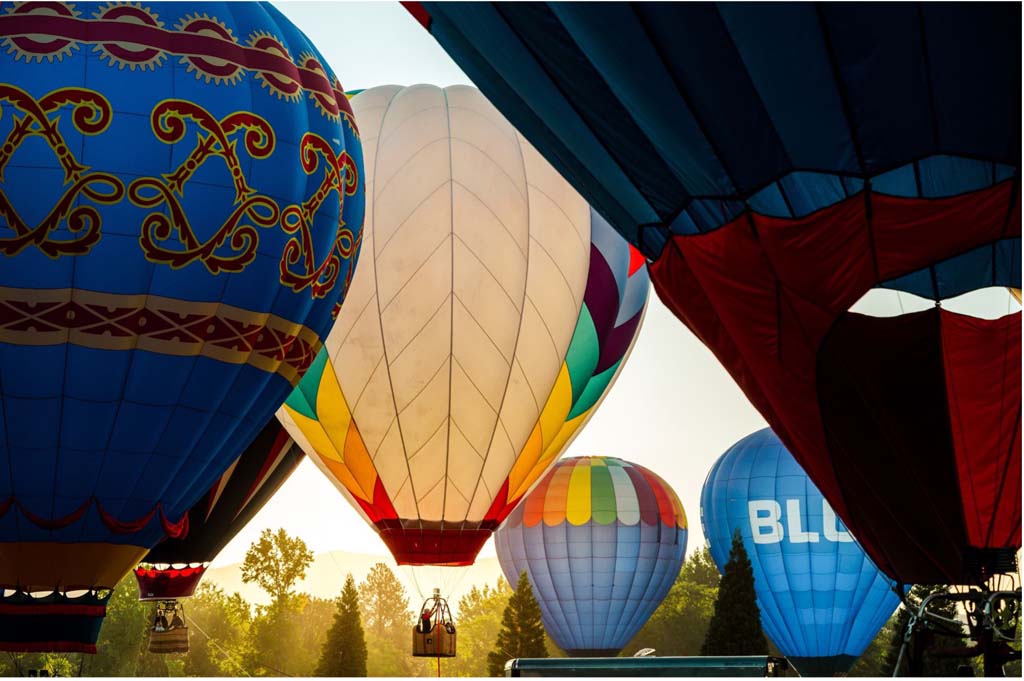 Now, to make the most out of your hot air balloon adventure in the Smokies, there are a few pointers you'll want to remember. Though the festivities officially start at 4:00 pm on August 19th, it is not a bad idea to arrive early to ensure easier parking. Luckily, there are several options available to you – from purchasing prepaid parking from the event's official events page, to trying your luck finding nearby business parking (as provided by local companies the day of). Another, less stressful, option is to leave your vehicle parked at your accommodations and taxi your way to the event. Keep in mind, however, that Pigeon Forge is roughly thirty-five minutes away, meaning you'll need to account for extra travel time and expenses. If someone in your party requires handicap parking, you will need to purchase prepaid parking ahead of time and request the use of the shuttle that will be provided for transportation.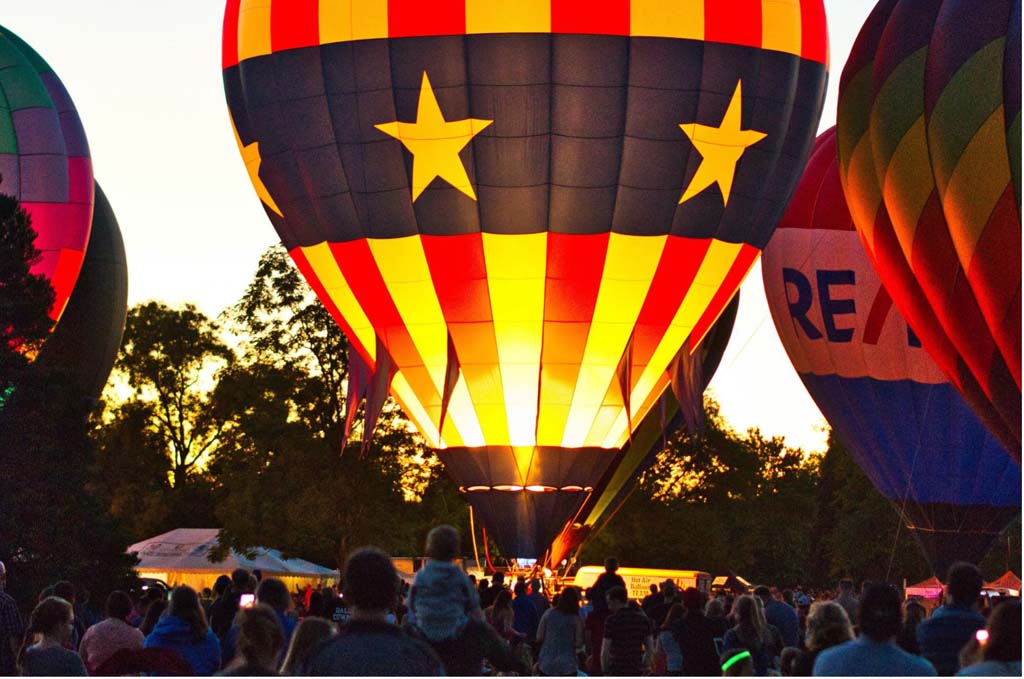 As for what to bring with you for this evening excursion – leave the drinks and snacks behind – no outside food or beverages are allowed on the premises. But not to worry, as mentioned earlier, there will be plenty of options to satiate your hunger and thirst! One of the best tips we can provide is to dress comfortably for the festival. Since August temperatures in the Smoky Mountains can be quite warm in the afternoons and chilly at night, opt for lightweight and breathable clothing during the daytime and bring a light jacket or sweater for the cooler evening hours. Beyond the proper wear, it's recommended that you bring a small bag complete with the essentials such as bug spray, sunscreen, sunglasses, a hat for UV protection, as well as a portable phone charger to keep your device powered up and camera ready for every potential snapshot. And don't forget the waste baggies if you plan on bringing your four-legged-friend to the revelries!
Frequently Asked Questions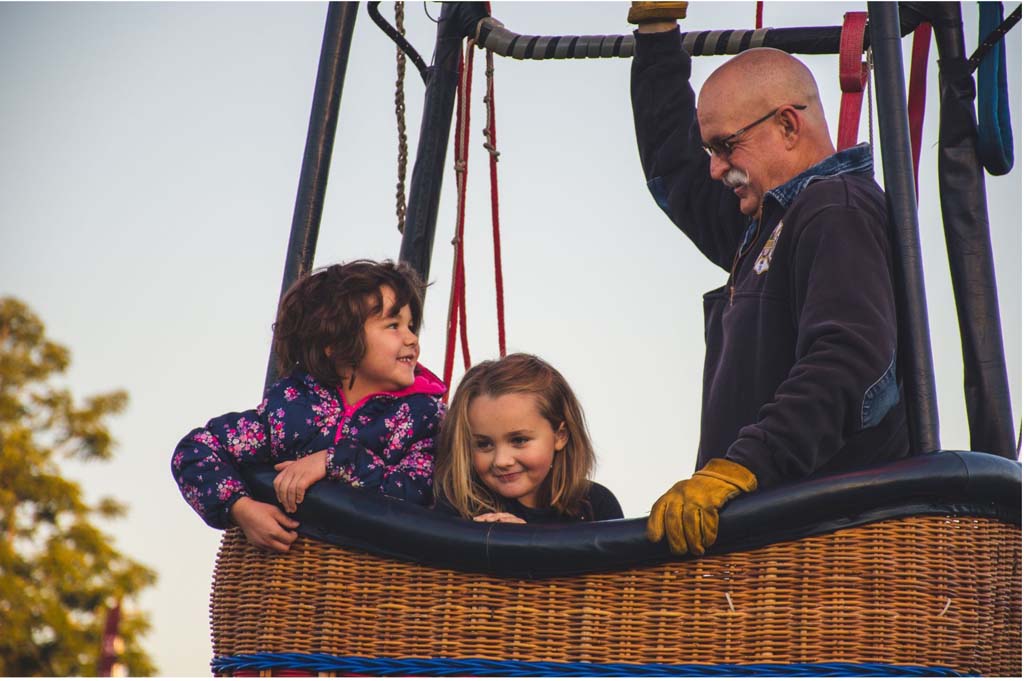 We understand you may have some questions about the Great Smoky Mountain Hot Air Balloon Festival, so we've got you covered with answers to some of the most common inquiries:
Can my 2-year-old ride in the balloon with me?
Unfortunately, not. For safety reasons, the minimum age requirement for balloon rides is eight years old.
Are kids free to attend the festival?
Yes, kids aged 10 and under can attend the festival free of charge, making it a wonderful family-friendly event!
Where can I purchase tethered ride tickets?
Tethered ride tickets can be purchased online through the official festival event page. If available, some tethered ride tickets may also be sold on the day of the event. However, if you're determined to have your feet lift off the ground during the event, you'll want to snag those tickets ahead of time.
How much is a tethered ride ticket?
Each tethered ride ticket costs $25 per person, providing approximately 3 minutes of flight time.
What time do the tethered rides begin?
Tethered rides kick off around 6:00 pm and continue until 10:00 pm, providing ample time to enjoy all the other offerings the festival has for its guests.
How high will the balloons go during tethered rides?
Tethered rides will take you up to a height of approximately 30 feet, giving you a thrilling experience without soaring too high. While you'll catch some stunning views of the Great Smoky Mountains and the peaceful landscape below, there's no need to worry about making an impromptu trip around the world – you'll stay safely anchored in beautiful Townsend.
What happens if the weather is bad?
This is a rain or shine occasion. In the event of unfavorable weather conditions that prevent the balloon glow and tethered rides, the balloonists will perform a candlestick glow instead, ensuring a mesmerizing spectacle for festival-goers.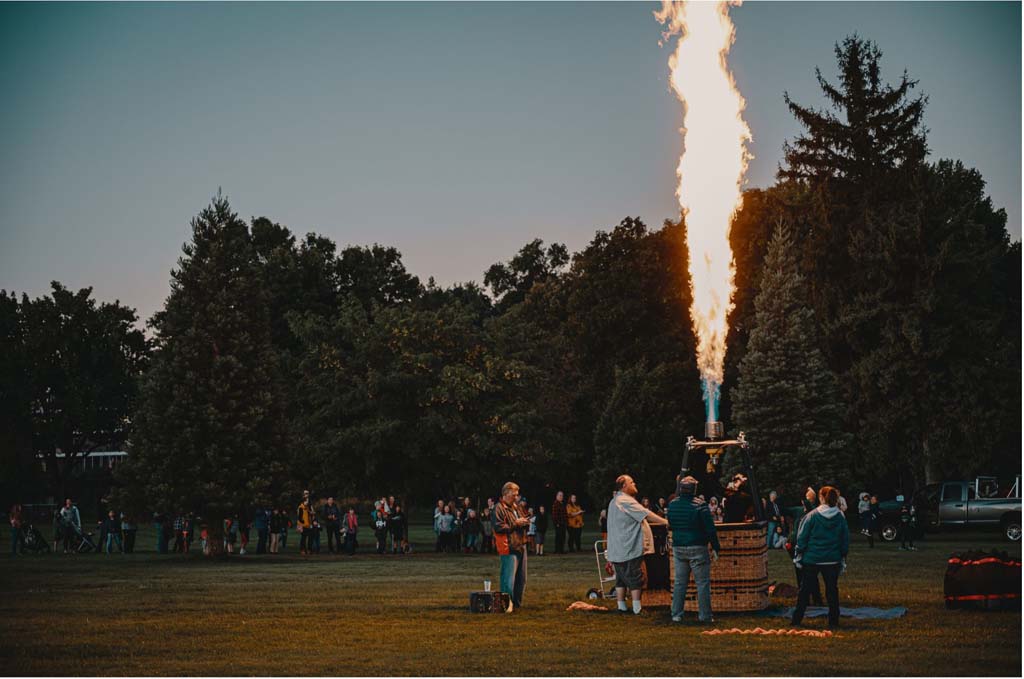 Are parking passes refundable?
No, parking passes are non-refundable. As mentioned above, the Great Smoky Mountain Hot Air Balloon Festival is a rain or shine event, and parking passes remain valid regardless of weather conditions.
Are festival tickets refundable?
Festival tickets are non-refundable. However, please note that tethered ride tickets are refundable should the need arise.
Can I bring my dogs to the festival?
Yes, dogs are allowed at the festival, but they must be leashed at all times. Please be mindful that noise from the balloons may be unsettling to our four-legged friends, so if your doggo doesn't deal with crowds or loud noises well, it might be best to leave them at home. And don't forget to bring poop bags to clean up after them!
Stay Nestled Above The Smokies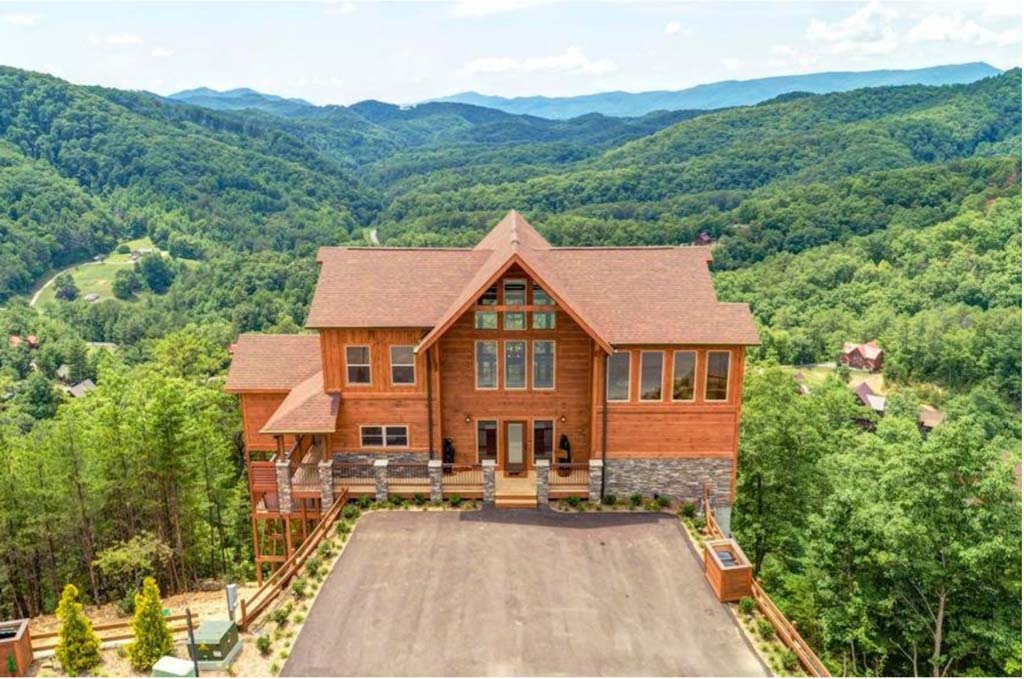 In need of conveniently situated yet wonderful accommodations while you enjoy exploring everything that the 2023 Great Smoky Mountain Hot Air Balloon Festival has to offer? At Parkside Resort, we have the most luxurious cabins, with an almost countless number of amenities, this side of the Smokey Mountains. Our cabins are approximately 35 minutes away from Townsend and less than three miles away from the Parkway in Pigeon Forge, with even more activities to fill your days. Between the fantastic location, superb amenities, and magnificent but cozy cabins, Parkside Resort is the perfect place to stay when you visit this year's Great Smoky Mountain Hot Air Balloon Festival!
Call us today at 888-908-6066 or visit our website to learn more about our amazing accommodations!