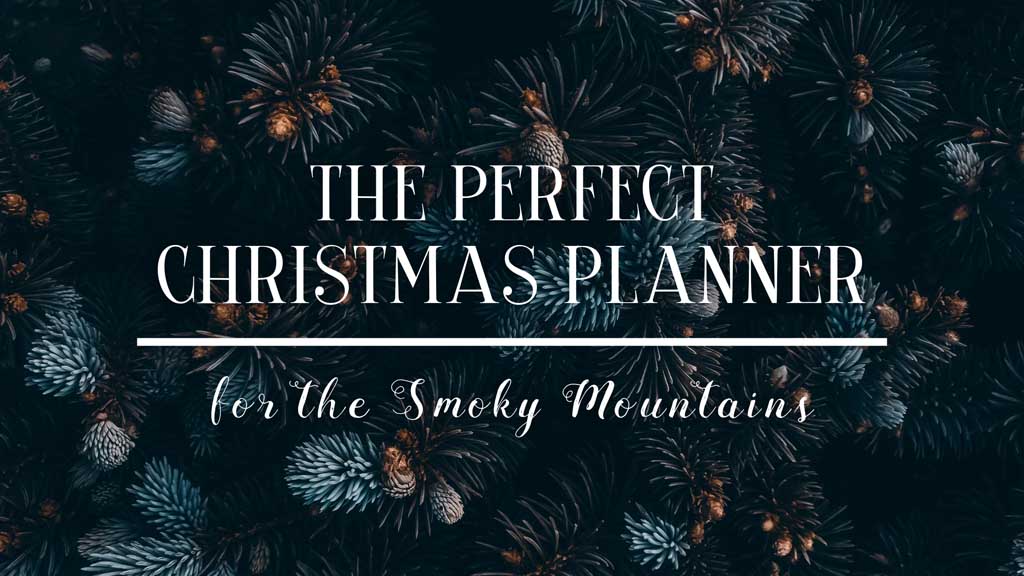 Have you ever dreamed of spending Christmas in a winter wonderland, surrounded by majestic mountains, sparkling lights, and festive cheer? If so, you might want to consider planning your next holiday vacation in the Smoky Mountains region, where you can experience all that and more. Home to the Great Smoky Mountains National Park – the most visited national park in the United States – this region's charming mountain towns offer a variety of whimsical holiday attractions, activities and entertainment for visitors of all ages to explore. To help you get started on your festive planning, we've compiled a list of top-rated Christmas experiences and events happening in the Smokies this upcoming holiday season!
Winterfest Driving Tour of Lights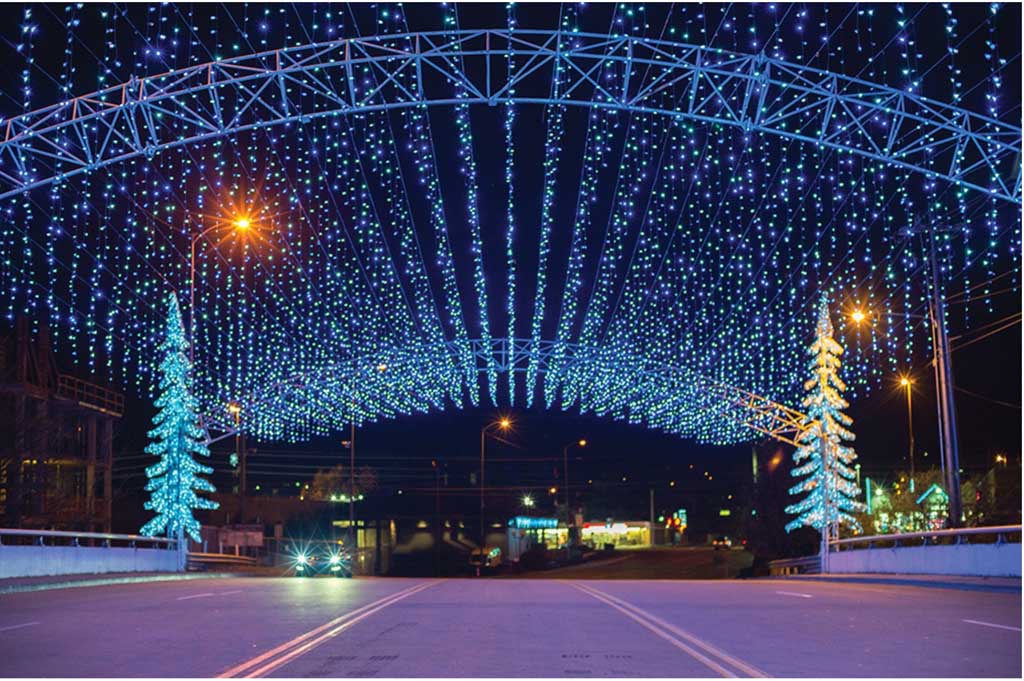 Kick off your Smoky Mountain Christmas adventure with the dazzling Winterfest Driving Tour of Lights. This magical experience runs from November to February across various towns in the region, including Pigeon Forge, Gatlinburg, Sevierville, and Townsend. As you drive through the streets adorned with millions of twinkling lights, you'll be serenaded by festive music that adds to the enchanting atmosphere. But to make the most of your tour, consider the following tips:
Check the official map for route details and participating locations.
Plan your visit during weekdays to avoid the worst of traffic congestion.
Don't forget to book your accommodation in advance to secure the perfect cabin for your family's Christmas getaway.
Polar Express Train Ride with the Great Smoky Mountains Railroad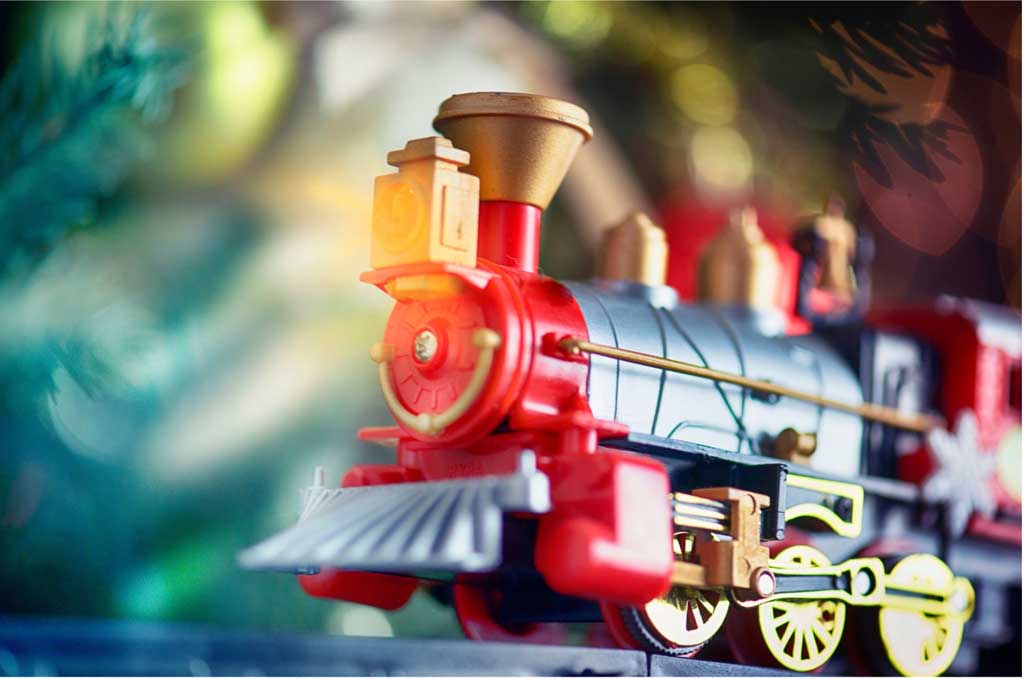 All aboard the Polar Express! This heartwarming journey is inspired by the classic children's book and timeless film by Chris Van Allsburg. Hop on the Great Smoky Mountains Railroad and embark on an adventure filled with holiday magic. Your ride includes sipping hot cocoa, listening to stories, singing songs, and even meeting Santa Claus in person. To ensure your Polar Express experience is unforgettable, consider the following:
Dress warmly to stay cozy during the chilly ride.
Arrive early to capture memorable moments with your family.
Bring a camera to document the enchanting experience.
SkyLand's Festival Of Lights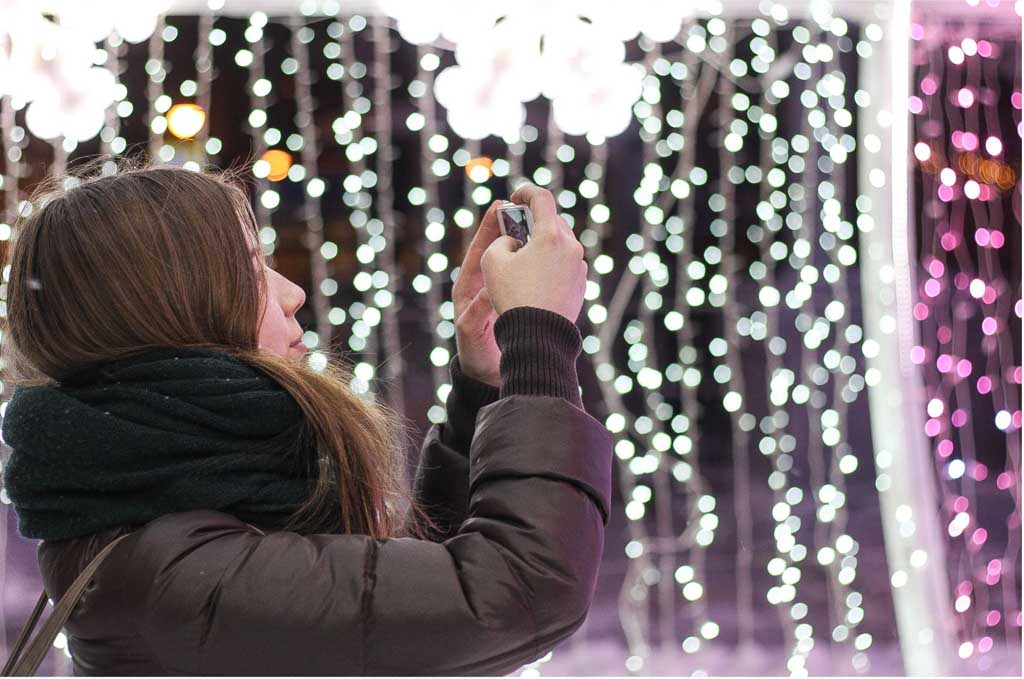 Step into the newly introduced SkyLand's Festival Of Lights, an exciting holiday event that promises over 100 displays featuring up to 1 million lights. The festival's highlights include a captivating light-up nativity scene, whimsical cowboy scenes, and a remarkable 25-foot tall LED Christmas tree that graces the courtyard. For a well-rounded Christmas adventure, SkyLand Ranch offers additional activities such as yard games, riding the mountain coaster, festive shopping, and delightful dining. Here are some helpful tips for your visit:
Visit their website to double-check dates, hours of operation, and admission fees.
Embrace the magic by exploring all the unique attractions available at SkyLand Ranch.
Dollywood's Smoky Mountain Christmas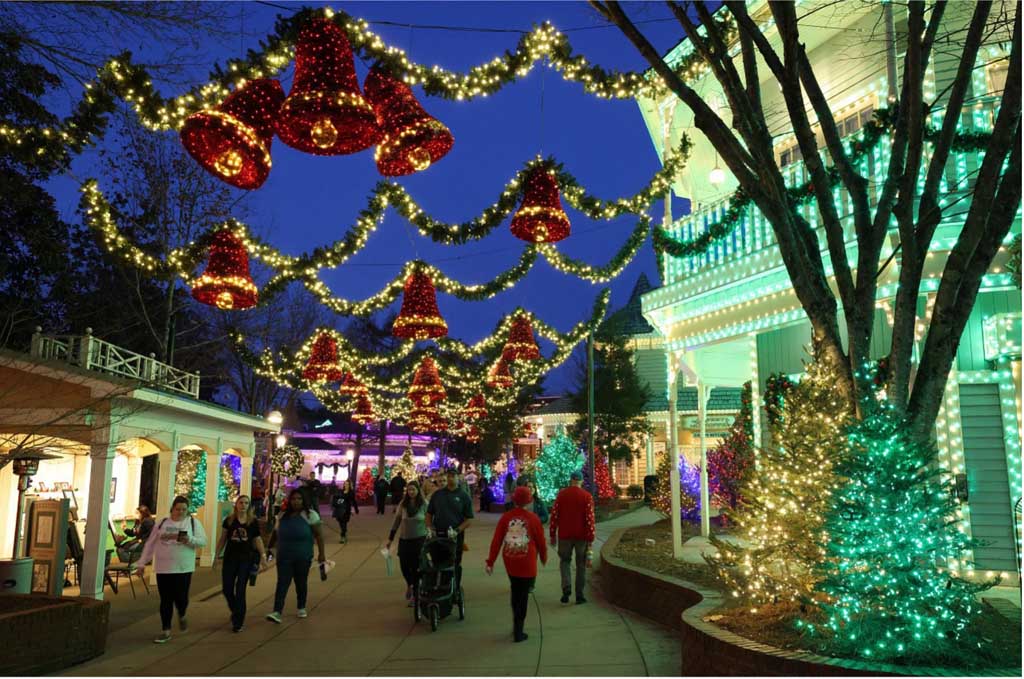 Don't miss out on Dollywood's Smoky Mountain Christmas, an award-winning festival that has been recognized as one of the best across America. This thrilling event boasts more lights, more shows, and a themed area called Glacier Ridge. It's a feast for the senses, with the enchanting allure of classic holiday festivities complete with the breathtaking Smoky Mountains as the backdrop. Must-see shows include "Christmas in the Smokies," "It's a Wonderful Life," "O Holy Night," and many more. Here are some tips to ensure you enjoy Dollywood to the fullest:
Purchase your tickets online to avoid long lines.
Enhance your Dollywood experience with a time-saver pass.
Make sure to purchase your Holiday Tasting Pass – you do NOT want to miss out on these finger-licking good festive treats and eats!
Titanic Museum Christmas Celebration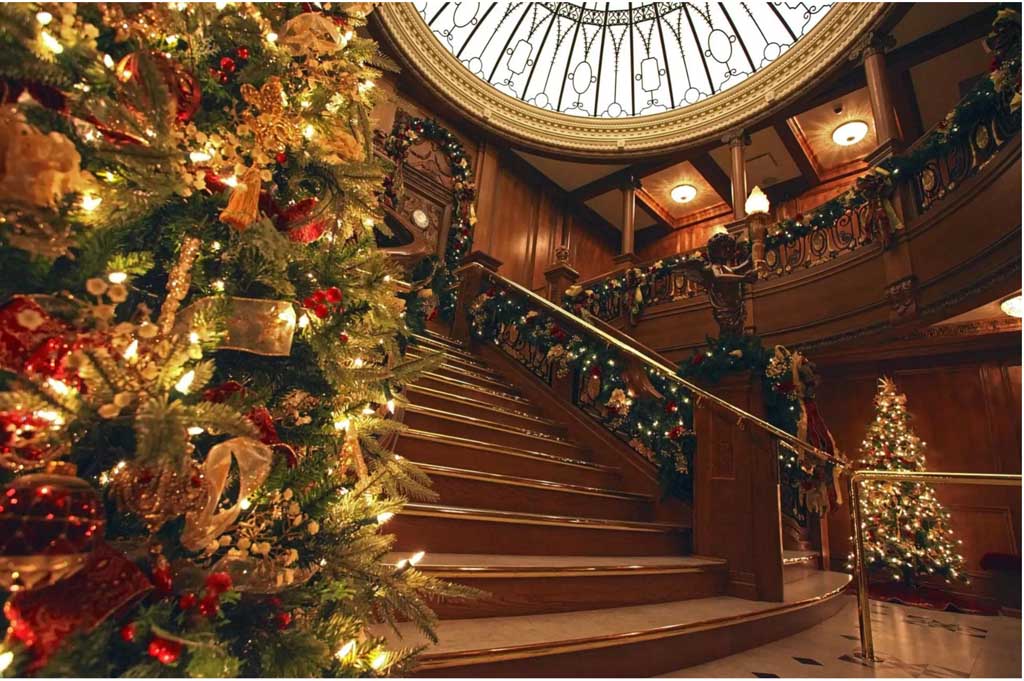 Enter the Titanic Museum Christmas Celebration and immerse yourself in a winter wonderland filled with over $100,000 worth of holiday decorations. This captivating experience transforms the museum into a holiday haven with miles of garland, twinkling lights, and dozens of stunning Christmas trees. While visiting, make sure to check out the iconic Grand Staircase and explore the detailed exhibits all decked out for the festivities. Before your visit to the Titanic Museum, take note of the following:
Book your tickets online for a smooth entry.
Be sure to stop by the gift shop for some unique souvenirs.
Explore the museum's fascinating exhibits and artifacts alongside the Christmas celebration.
'Tis the SEAson at Ripley's Aquarium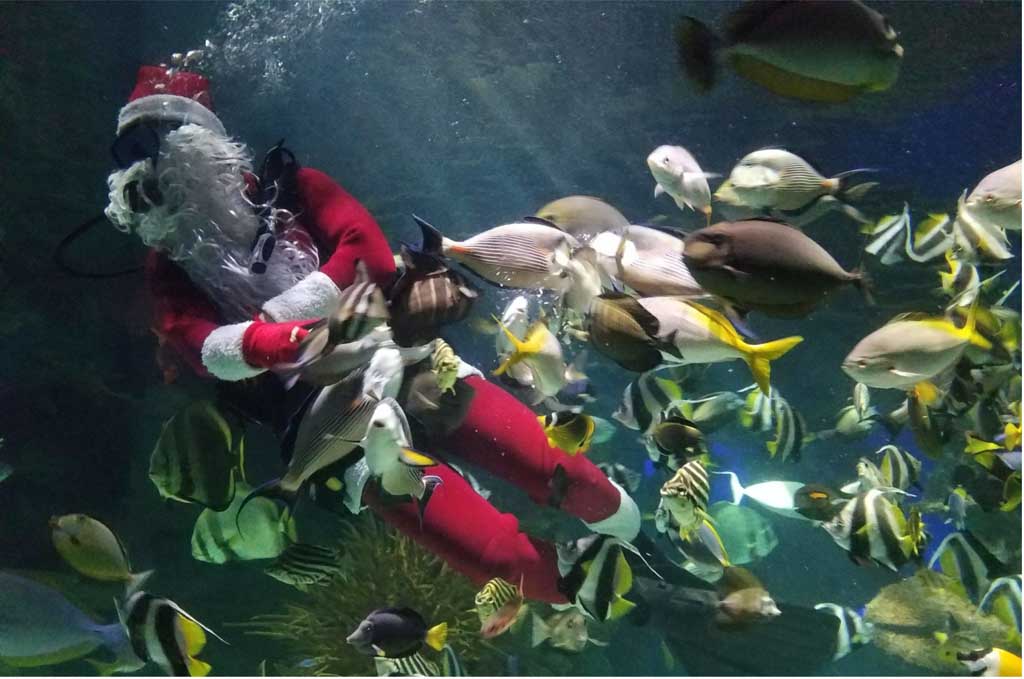 For a unique Christmas experience, dive into the 'Tis the SEAson experience at Ripley's Aquarium of the Smokies, one of the top aquariums in the country. The aquarium houses over 10,000 exotic sea creatures from 350 individual species, creating a magical underwater world. During the Christmas season, the aquarium offers Santa photos with an aquatic backdrop, as well as Santa and Elf Dive Shows. To make the most of your visit, consider the following:
Buy your tickets online and save time.
Opt for a combo pass to explore multiple Ripley's attractions.
Check the show schedule to catch the Santa and Elf Dive Shows.
Parades, Parades, Parades
If you're looking for festive and fun Christmas celebrations, Smoky Mountains region offers a variety of parades. Annual parades feature amazing floats, baton twirlers, bands playing holiday music, and, of course, Santa Claus. The Christmas parades happening in Gatlinburg, Sevierville and Townsend are some of the not-to-be-missed events. To fully enjoy these parades, keep these tips in mind:
Find a good spot along the parade route to get the best view.
Dress warmly to stay comfortable in the winter weather.
Bring snacks and hot beverages to keep you fueled throughout the festivities.
Holiday Shows Galore!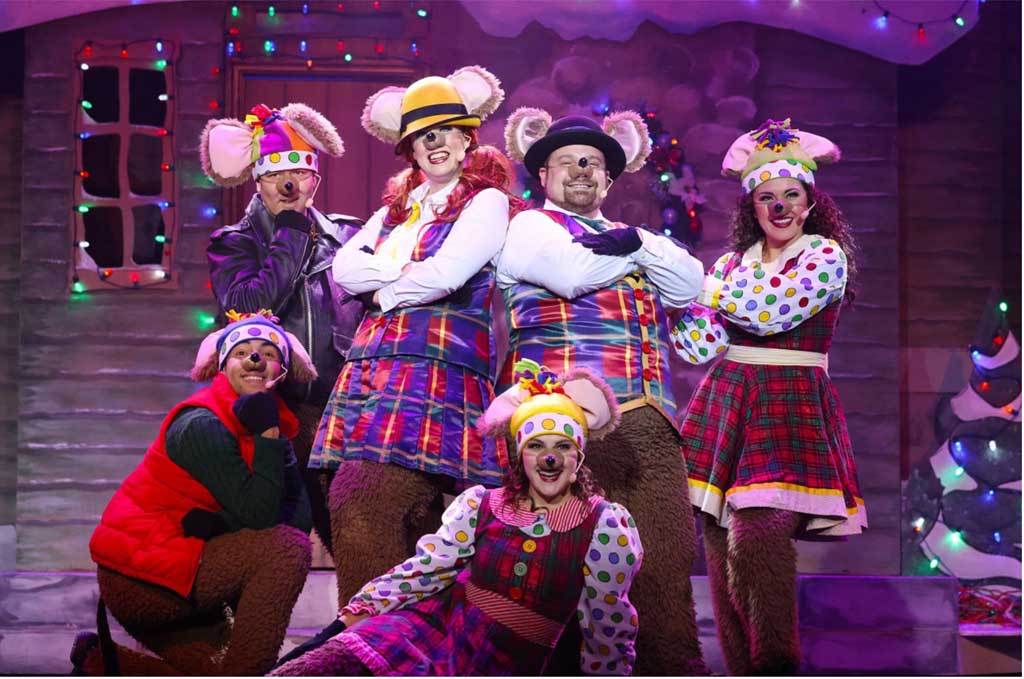 What's a Smoky Mountain Christmas without attending a delightful holiday show? These live performances provide entertainment, laughter, and heartwarming moments. Some of the must-see shows in the region include the Hatfield and McCoy Christmas Disaster Dinner Show, Comedy Barn Christmas Show, and Christmas at Array Theater Show. These shows offer hilarious comedy sketches, talented performers, delicious meals, and even audience participation. To enjoy the shows to the fullest, remember these tips:
Book your tickets online to secure your seats.
Arrive early to find the best spots in the venue.
A Parkside Holiday Hideaway
As you plan your perfect Smoky Mountain Christmas adventure, make the wise choice to stay at Parkside Resort. At Parkside, we offer cozy yet luxurious cabins with stunning views of the mountains, providing the ideal setting for your holiday vacation. While enjoying your stay, you'll appreciate the proximity to all the attractions, privacy, comfort, and the variety of amenities and services available. Whether it's the warmth of a crackling fireplace, the relaxation of a hot tub, or the convenience of a fully equipped kitchen, Parkside Resort ensures your Christmas holiday is everything you dreamed of. Book now to experience the beauty, joy, excitement and of course, magic of a Smoky Mountain Christmas with those you love most this holiday season.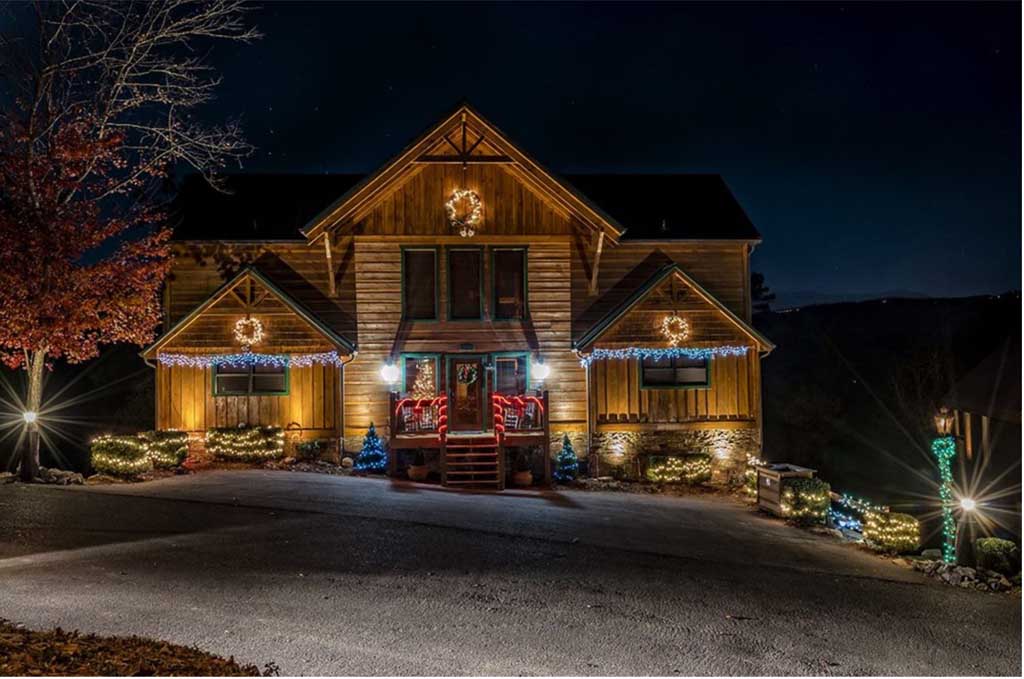 Call us today at 888-908-6066 or visit our website to learn more about our amazing accommodations!