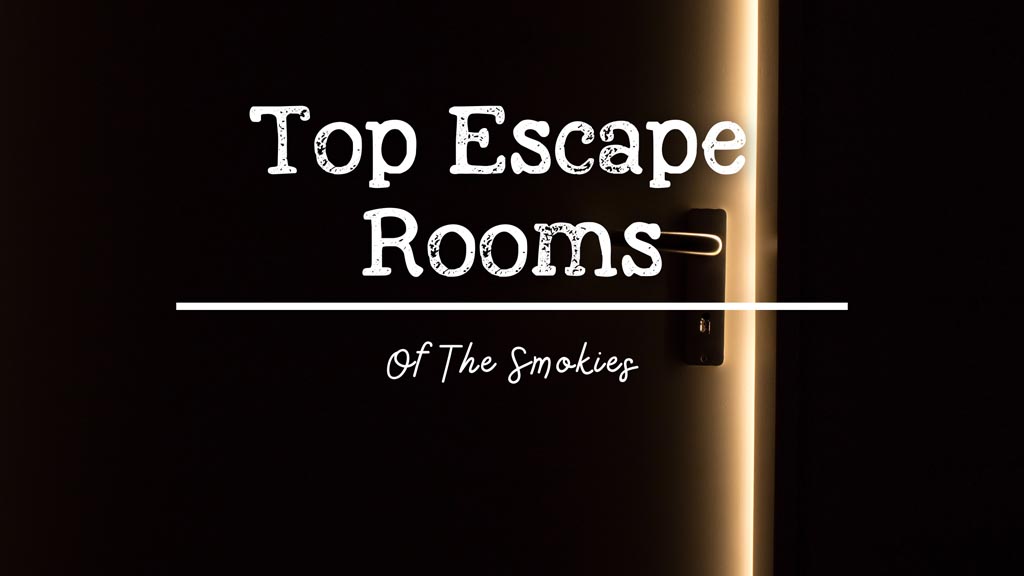 Imagine: you and your closest friends have family have made your way to the beautiful Smokies for an unforgettable vacation and are looking for unique activities perfect for every member of the gang. You've witnessed the breathtaking beauty of the Smoky Mountains, enjoyed one-of-a-kind events and been swept away by the magic of the area. But there's still time to explore and energy to expend, especially with the kids in tow. So, what's on the agenda? If you're looking for a challenging mystery that will get your heart racing, your brain reeling, and your group working in sync, it's time to check out one of the numerous escape rooms in Sevier County!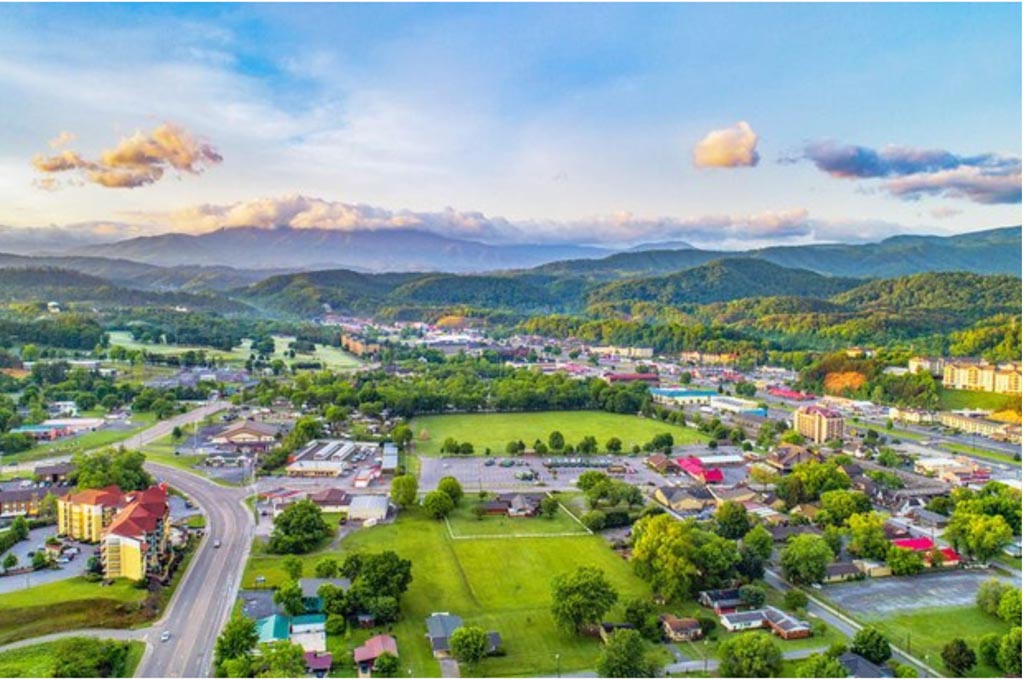 The appeal of these mind-bending games is easy to understand. These immersive, interactive experiences place you and you group inside a high-stakes environment where you must work together, against the clock, to secure your freedom. Offering a combination of themed mysteries, challenging puzzles, group challenges and a thrilling sense of adventure, escape room games are wonderful for groups of any type, size and age range. Whether you're here with your old college buddies, part of a family reunion, or participating in a corporate event, escape room games are a great way to bond and create new memories filled with laughter and fun.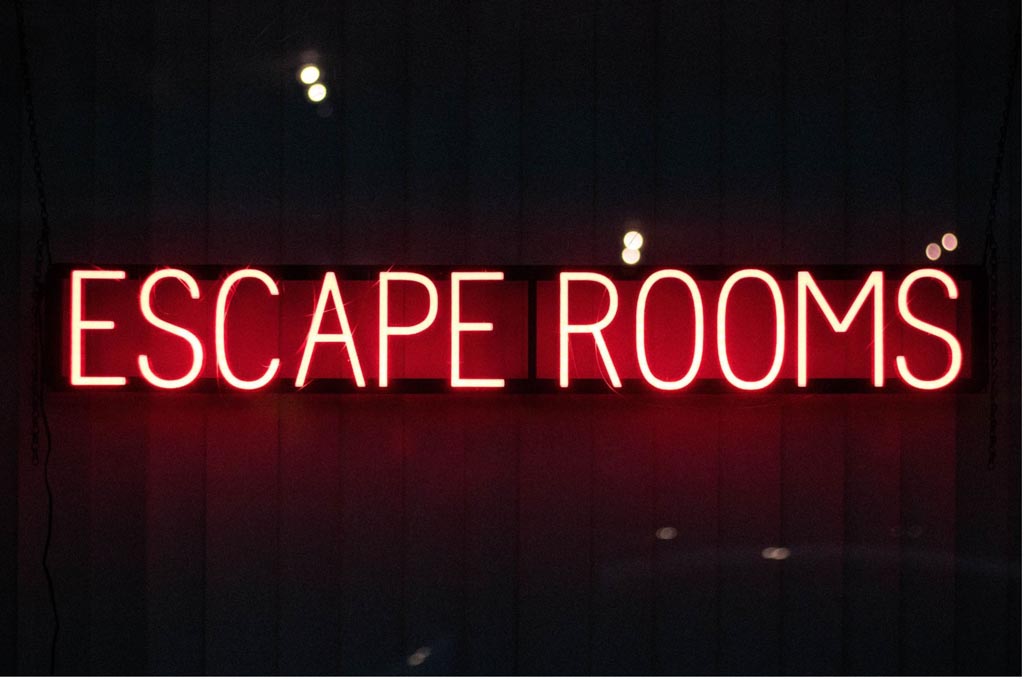 You may have noticed in the past decade that escape rooms have taken the world by storm, so it's no shock that this thrilling game has found a home nestled in the scenic landscape of the Smokies. In fact, from the charming streets of Gatlinburg to the bustling hub of Pigeon Forge and everywhere in between, there's a multitude of escape rooms just waiting to be explored. Whether trying your hand at pulse-racing challenges, unraveling puzzling mysteries or embarking on a terrifying adventure with your closest confidants, there's something to cater to everyone's interests. To kickstart your adventure, we've compiled a list of the top-rated escape rooms in the Smokies. So, what are you waiting for? There are mysteries to solve and escapes to be made!
A Smoky Mountain Escape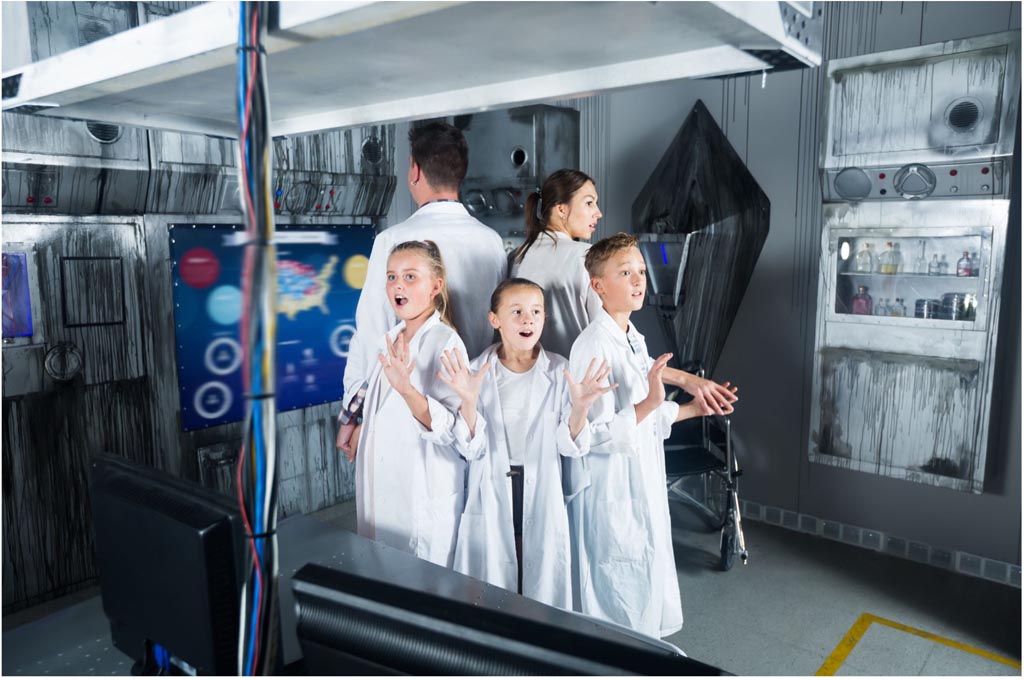 Offering some of the most riveting games found on this list, The Escape Game can be found both in downtown Gatlinburg as well as at The Island in Pigeon Forge. Both locations feature multiple rooms decked to the nines with realistic details, interactive set pieces, incredible ambiance and cleverly witty storytelling. From a 1950s prison break, to the ultimate art heist to a special ops mission to save the world – there are adventures just waiting to be had at The Escape Game. Known for their incredible puzzle quality and room designs, The Escape Game provides a challenging but enjoyable experience for groups up to 8 people and of any age. Please note that reservations can be made online and are strongly recommended since availability is on a first-come, first-served basis. If your group has fewer participants than the game's capacity, you will be paired with other groups. For a private experience, make sure to fill each spot!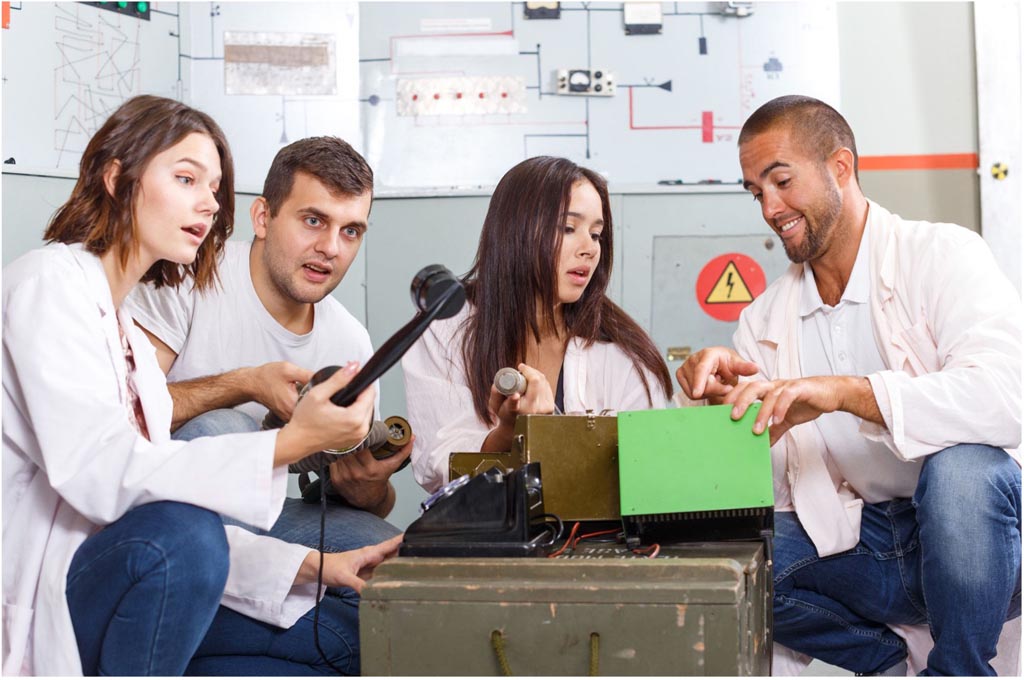 For a grittier and more intense escape room experience, it's time to head over to Trapped Escape Games on the Parkway in Pigeon Forge. The selection of five different escape rooms all contain their own unsettling secrets, waiting to be uncovered by you and your group. From surviving a zombie apocalypse to exposing the horrors of an asylum's abuse to fleeing a frozen shipwreck and more, Trapped Escape Rooms create intriguing but chilling scenarios that will get everyone's mental gears turning! Complete with atmospheric elements, a high attention to detail and logical but difficult challenges, these escape games are best left for ages 14 and up (though younger visitors are always welcome with supervision). Reservations are highly recommended, though not required. There is a two-guest minimum when booking, and each room accommodates up to eight participants. If you're group is smaller than eight but you want to enjoy a private play session, it's totally doable – just give them a call to learn more!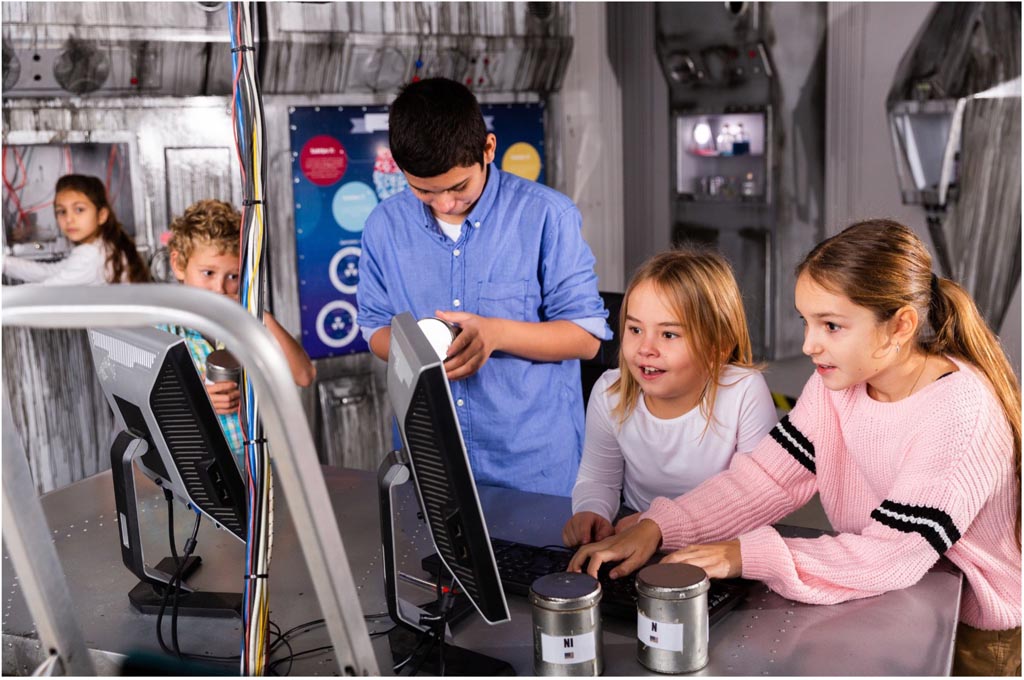 Boasting multiple locations in Gatlinburg and one in Pigeon Forge, Gatlin's Escape Games offer a family-friendly experience everyone in your group will enjoy. From evading the scourge of a pirate's cursed gem to getting tangled in a moonshine rivalry to rescuing a world-famous explorer from certain doom – the tales of Gatlin's Escape Games will captivate every member of your group. Enjoy adrenaline pumping surprises, mind-boggling puzzles and unforgettable memories and you explore a beautifully designed set meant to transport you to a faraway world. Complete with realistic decor, quality props, and incredible ambiance, Gatlin's Escape Games impress anyone from expert escape artists to first-time swashbucklers alike. Each room, though varying in size, accommodates anywhere from two to eight players, and once again, reservations are highly suggested. Please note, that rooms may be located at different locations around the area, be sure to double check your room's address before heading out.
Escaping To Paradise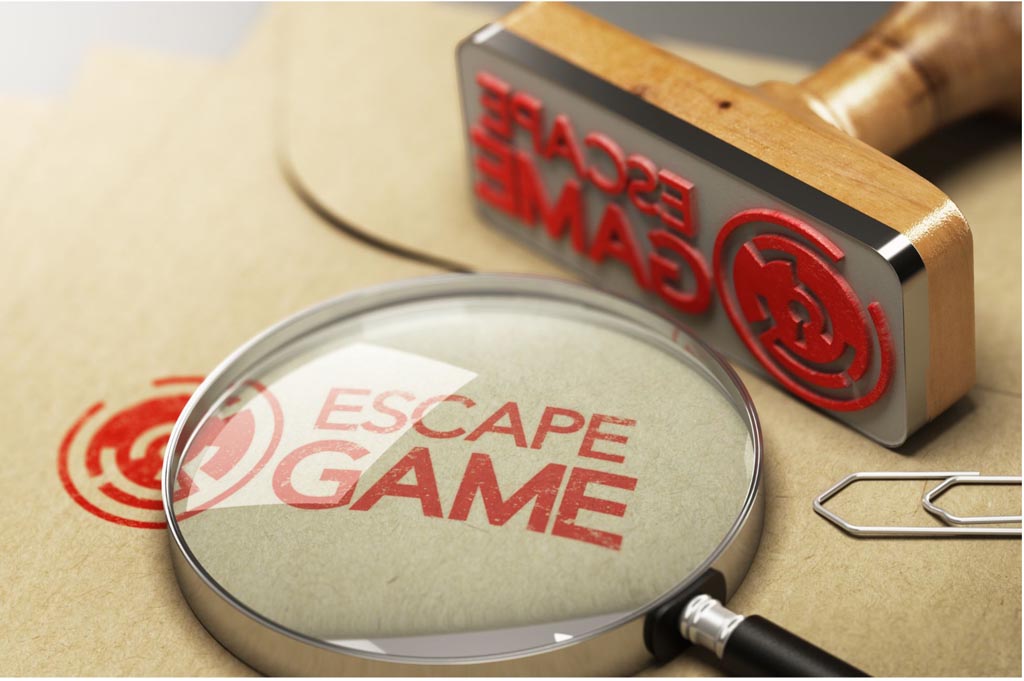 Ultimately, the escape rooms of Smoky Mountains offer an unforgettable experience for locals and vacationers alike, regardless of where you are in Sevier County. With a myriad of settings and themes to choose from, including swashbuckling comedy, sci-fi horror, hillbilly mysteries, and historical adventures, these immersive games offer an exciting way to spend an afternoon. Whether you're hoping for a family-fun adventure, a unique challenge with friends, or an exciting team-building activity, these escape games will provide you with an epic adventure you won't soon forget!
Still on the hunt for your perfect Smoky Mountain home-away-from-home after a thrilling day of puzzles, teamwork, laughter and making memories? Check out Parkside Resort, the best luxury accommodations in the Smokies, and reserve a cozy yet stunning cabin for your upcoming Smoky Mountain vacation! From quaint bungalows perfect for one, to grand lodges capable of hosting dozens, your personal mountain haven awaits you here at Parkside!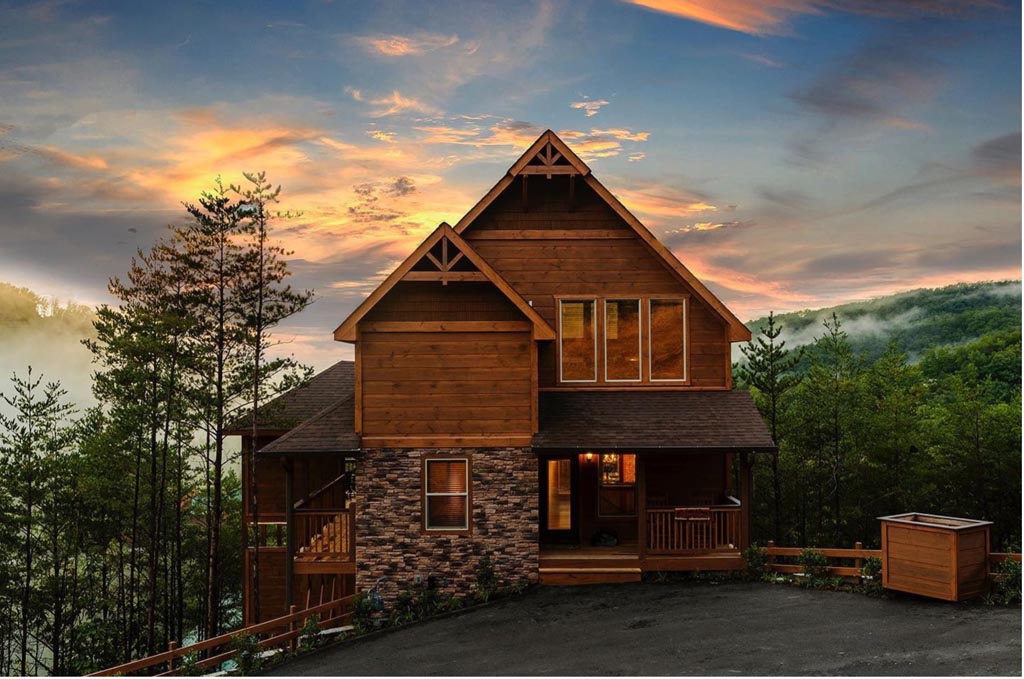 Call us today at 888-908-6066 or visit our website to learn more about our amazing accommodations!