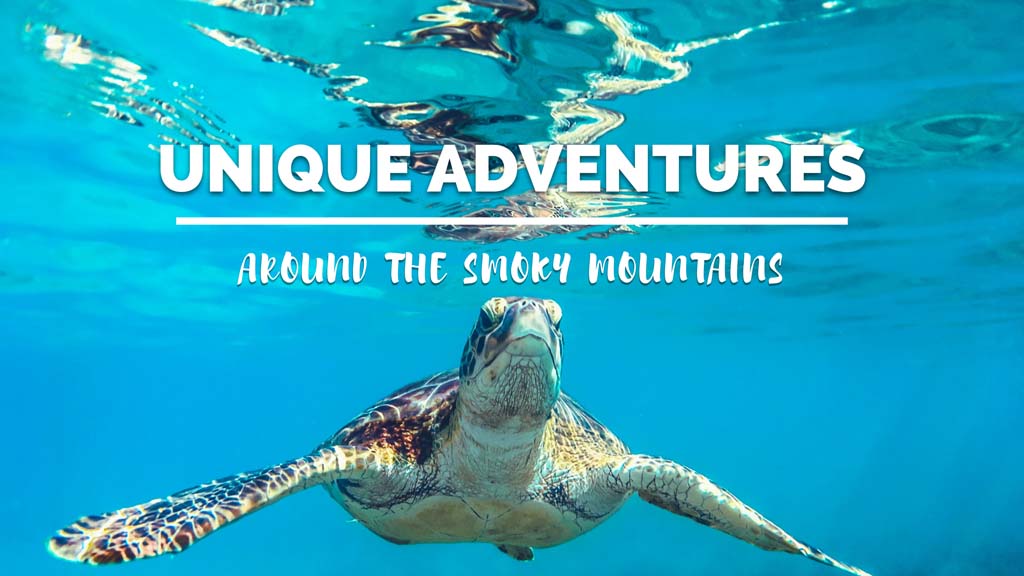 There's no denying that there is a ton to do in the Smoky Mountains region. From breathtaking mountainous hikes, to thrilling wooden rollercoasters at Dollywood to more rich, finger-licking good Southern cooking than you could ever possibly eat, you're bound to stay busy during your stay in the land of blue smoke. However, maybe you're tired of the usual attractions you find at the top of your internet searches and, instead, are looking for adventures that will leave you with truly unique memories and experiences to take home with you. If this is the case, check out these three one-of-a-kind adventures of the Smokies!
Paula Deen's Lumberjack Feud and Adventure Park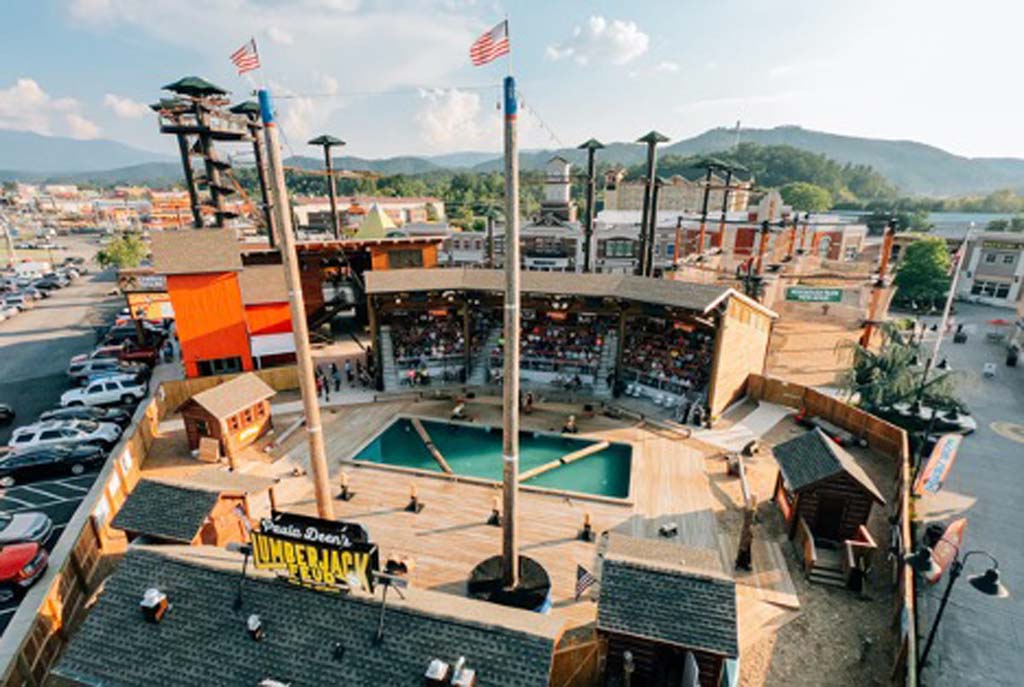 Located in Pigeon Forge, this wildly fun show and adventure park offers an unforgettable experience full of laughter, racing hearts and lumberjack-themed fun perfect for all ages! When you and the family visit this attraction not only will you get to see an incredible and exciting lumberjack showdown, but you'll also be able to test your very own lumberjack skills at the exhilarating adventure park. Watch professional athletes (the same ones you see in the annual Lumberjack World Championship on ESPN) go head-to-head to test their woodworking skills and overall strength and agility in several high-intensity challenges. After 90 minutes of enjoying rapid sawing, log rolling, and massive speed climbs from your seat in the climate-controlled grandstand, it's time to try your hand at being an extreme lumberjack or lumberjane!
The Flying Ox: Hop on the worlds very first Zipline Roller Coaster, found right here in Pigeon Forge! This dangling thrill ride will take your around twists and turns at heart-racing speeds with a great view of the city (if you can leave your eyes open long enough to take it in, that is). While this ride may be like nothing you've ever seen, it's sure to provide the ride of a lifetime, from beginning to end.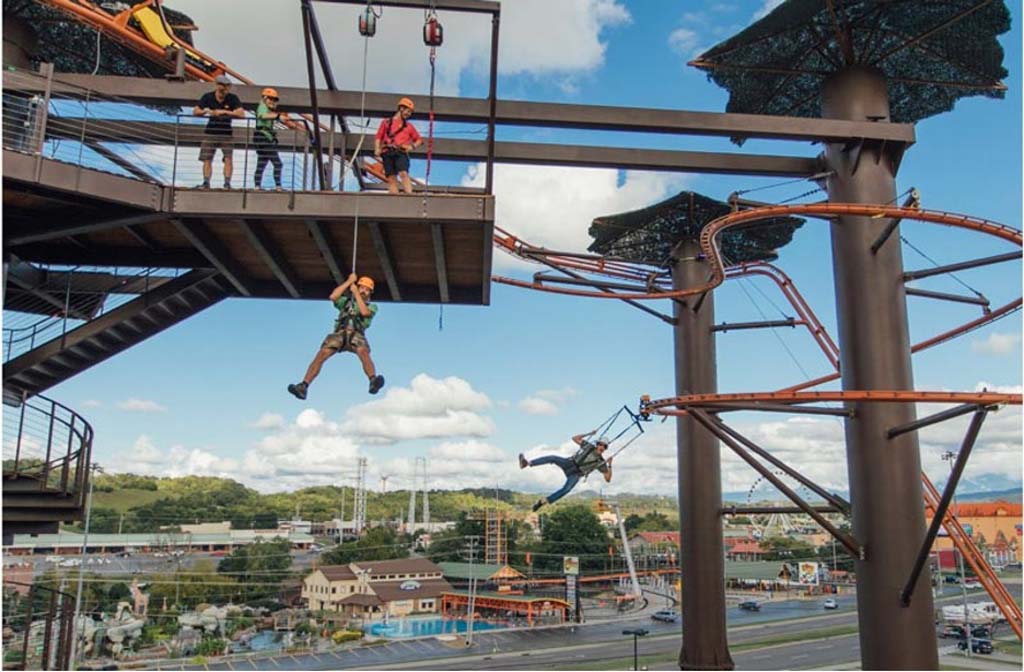 Loggersports: If you or the kiddos are feeling inspired, after watching the Lumberjack Feud, to have your own competition, this is the attraction for you! Try your hand as events such as the Boom Run, Log Roll and Speed Climb. Put your skills to the test and break a sweat while having the time of your life! And no need to worry about an unexpected dip in the pool or taking a tumble, you'll be harnessed in and safe the entire time!
Timber Towers: If you consider yourself a bit of an adrenaline-junkie or have kids who like to live life on the edge (in this case, quite literally), then you need to give Timber Towers a try. Take a thrilling controlled jump off of an 80-foot platform. Enjoy the sensation of bungie jumping through the open air before arriving at a safe and soft landing.
High Woodsman Challenge: Break a sweat and get your blood pumping in the best way possible when you partake in their multi-level lumberjack obstacles course for ages 5 and up.
Ripley's Aquarium Of The Smokies In Gatlinburg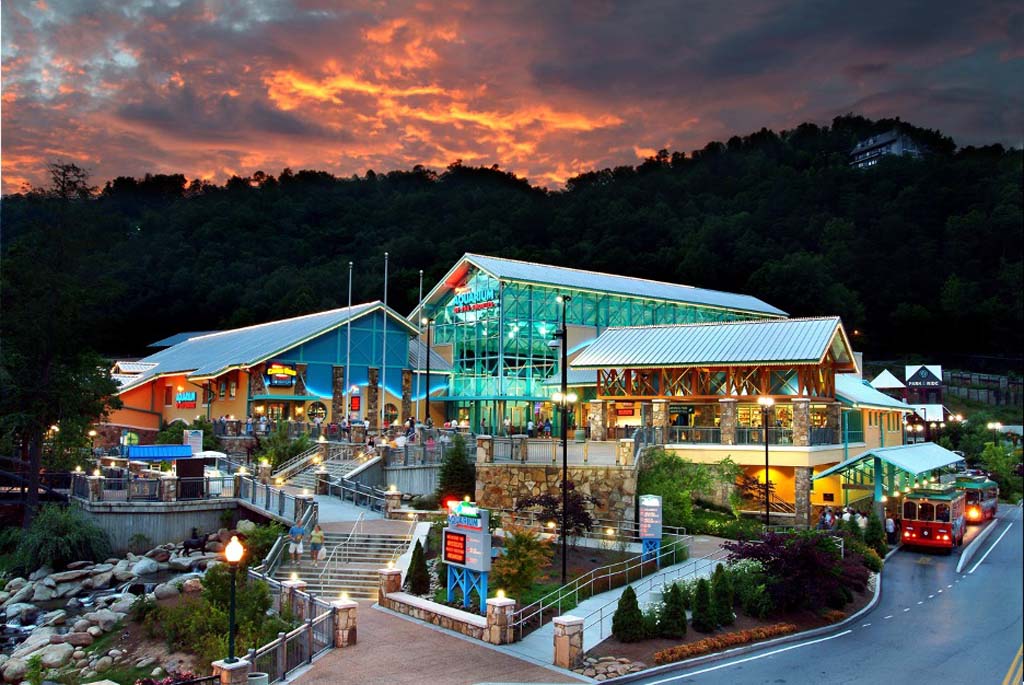 This Gatlinburg destination has been voted the best aquarium in North America by USA Today and TripAdvisor and offers a full day of fun and learning for all ages. Take a moment to breathe and slow down for a bit as you explore the wonders this massive 28,000 square foot structure has to offer. From touching string rays to gliding down a 340-foot underwater tunnel, to live shows and penguin paintings, there's something to entertain and educate even the finickiest of visitors. If you'd like, you can take advantage of the various other Ripley's attractions scattered across town by purchasing combo tickets to save a bit a money. However, with everything Ripley's Aquarium has to offer, it's unlikely you'll find the time to partake in other adventures (at least in the same day).
Shark Lagoon: Experience what it would be like to walk along the ocean floor, all without getting a drop on you! See majestic sharks glide through the water from a perspective you've never seen before. Gaze up at sea turtles as they lazily traverse their salty home and observe the sharp teeth of a green moray eel with your own eyes. If that's not enough of a thrill for you, you can also book a seat on their glass bottom boat. Set sail, and venture into Shark Lagoon with only three inches of glass separating you from imposing sharks and other ocean wonders that call the Lagoon home.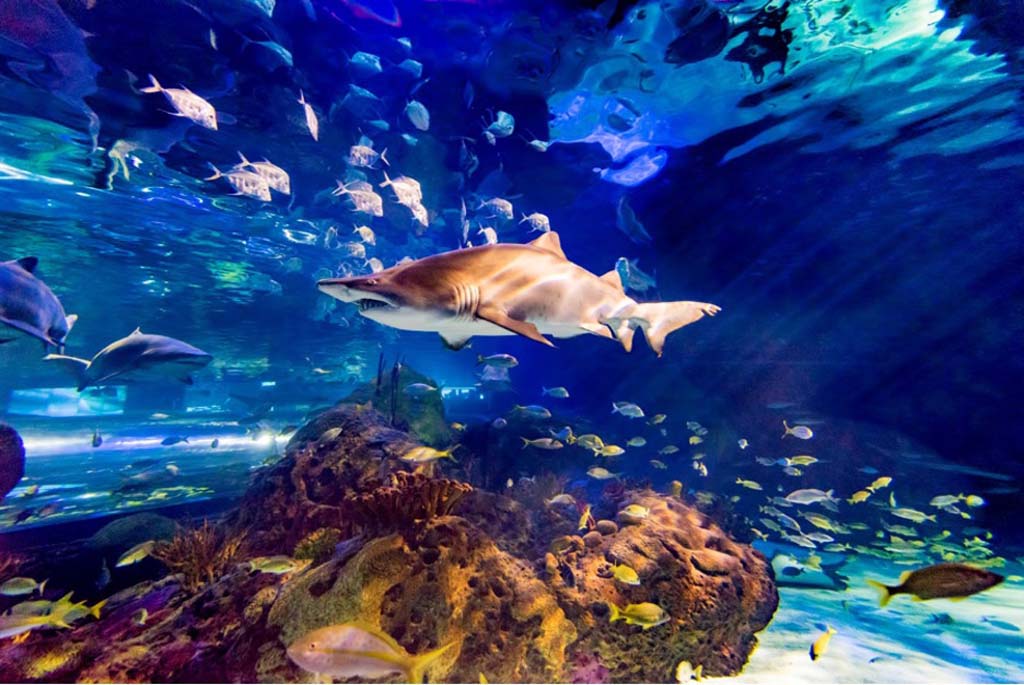 Penguin Playhouse: Say hello to the friendliest penguins you've ever met (though we're willing to bet not many have flightless bird acquaintances to begin with). If you're feeling limber, follow the kiddos through the unique glass tunnel to see these feathered cuties from above and below the water. Reach your destination on the penguins' private beach and get "nose-to-beak" with these tuxedo birds in one of the world's greatest and distinctive penguin exhibits. For those more hardcore penguin fans, you can sign up for a penguin encounter with pets and photos included or, even better yet, take home a irreplaceable penguin painting you helped create with your new feathered friend!
Discover Center: no good aquarium is complete without a touch tank of some kind, and Ripley's does not disappoint. Pet stingrays and, for a small fee, give them a snack to eat out of your hands! From horseshoe crabs to jellyfish (yes, you read that right – don't worry it's totally safe), encounter marine life in an exciting new way!
Gallery Of The Sea: Observe the ocean like never before in this living art gallery made up of stunning natural imagery. Immerse yourself in the otherworldly beauty of the sea's most ethereal and eye-catching creatures highlighted to show-off their natural exquisiteness.
Live Shows: At Ripley's there are all sorts of live shows and animal interactions to watch, on the daily. Observe the African penguins receive a meal from their keepers or watch a coral reef feeding as expert divers travers the world of colorful fish. Or maybe seeing stingrays eat out of a diver's hands or penguins participating in an aquarium parade, is more your speed. For something truly different, bring the little ones to a magical mermaid show complete with meets, greets and photo opportunities!
Coming Soon – Dig'n Zone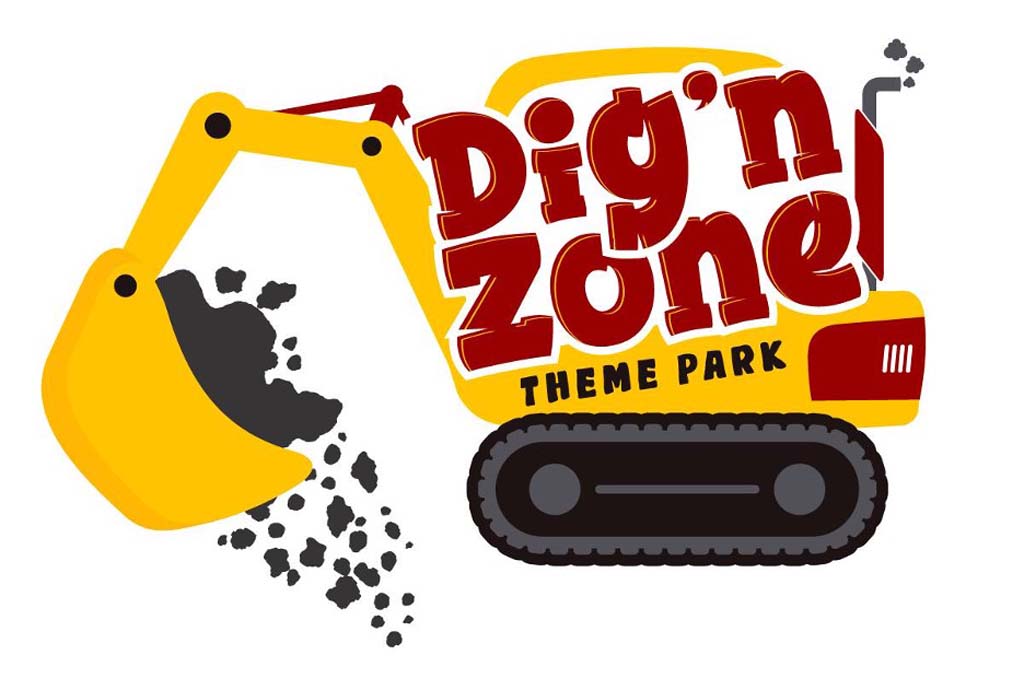 Coming to the Sevierville area Spring of 2023, is a truly exceptional adventure like no other in the area. Dig'n Zone is going to be Tennessee's very first construction theme park perfect for all ages! Enjoy riding, driving and operating real construction equipment (modified for your safety of course) while participating in various challenges to put your operating skills to the test! From children to grandparents, getting your hands dirty (so to speak) has never been so much fun. This 27-acre amusement park will feature over 25 attractions from an excavator modified so guests can swing from the bucket of the machine to an adapted mining truck where you'll experience being "dumped" (don't worry, no humans will be tumbling out the back). There will be speedways to ride skid steers, pavement rollers, tractors and more along with excavator games and other exciting rides and activities. In-between the digging, dumping, and excavating, you'll be able to grab a tasty snack and browse the gift shop full of construction themed goodies. Though the park is still in the making, when finished, this destination will offer families a day full of affordable fun, you can't find anywhere else in the state, so plan your visit this coming spring!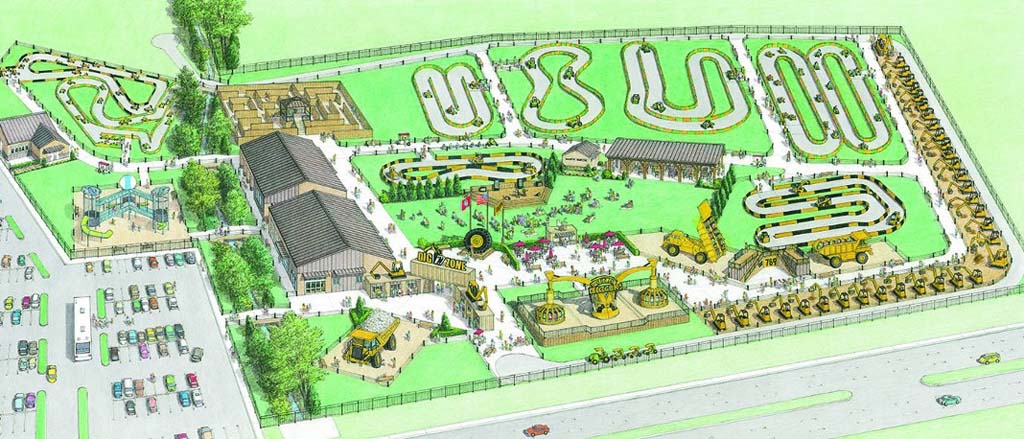 Need a conveniently located yet majestically peaceful place to stay? Visit the Parkside Resort website or give us a call at (888) 908-6066 to learn more about our fantastic accommodations today!