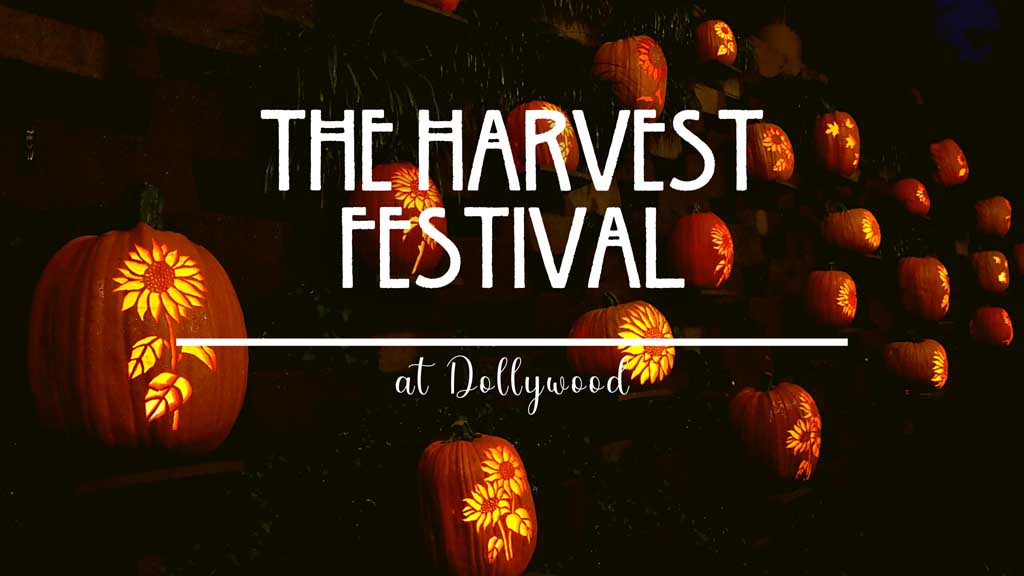 Mark your calendars folks, because Dollywood's Harvest Festival arrives on September 20th of this year and will continue through till October 30th! The fall season brings all sorts of wonderful traditions with it, like sipping cups of warm apple cider, pumpkin carving parties, enjoying the beautiful color-changing foliage and, of course, spending time with our loved ones. If you've never heard of Dollywood's Harvest Festival, then we suggest you add another stop to your list of autumn adventures pronto, because this annual Smokey Mountain event is an experience like none other and an absolute favorite among locals and visitors alike.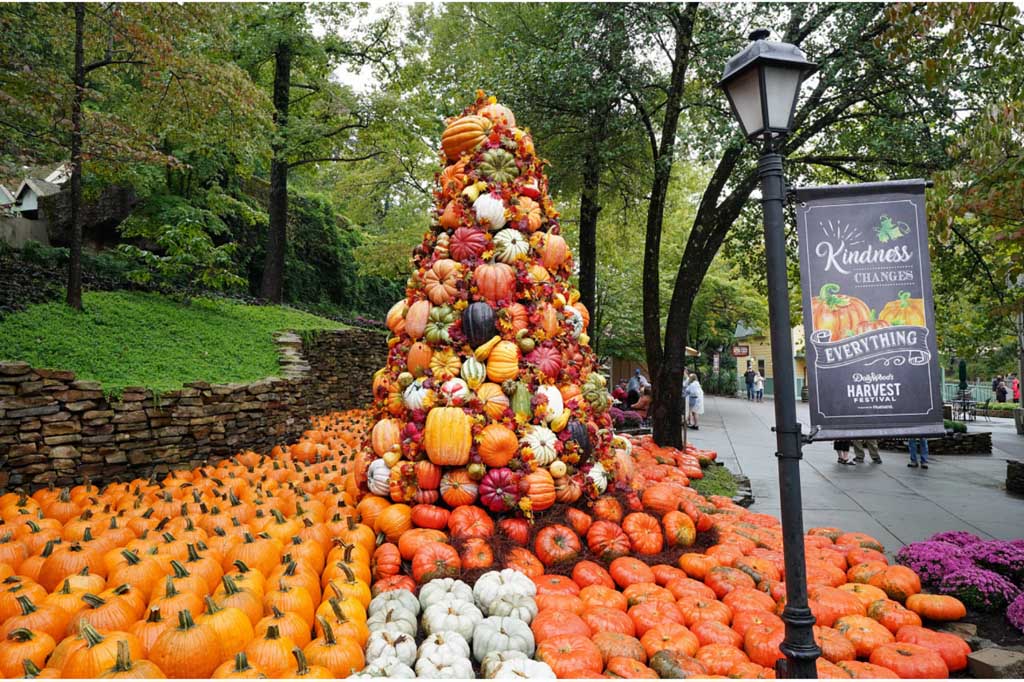 It's already a well-known fact that Dollywood, during the regular months, is a whimsical place to explore – but when it comes to the holiday season, the magic of the park increases tenfold. Don't miss out on what could, potentially, be the most enchanting experience you'll have while enjoying your fall-time vacation. Read on to discover exactly what all the fuss is about and why Dollywood's Harvest Festival needs to become a part of your autumn traditions.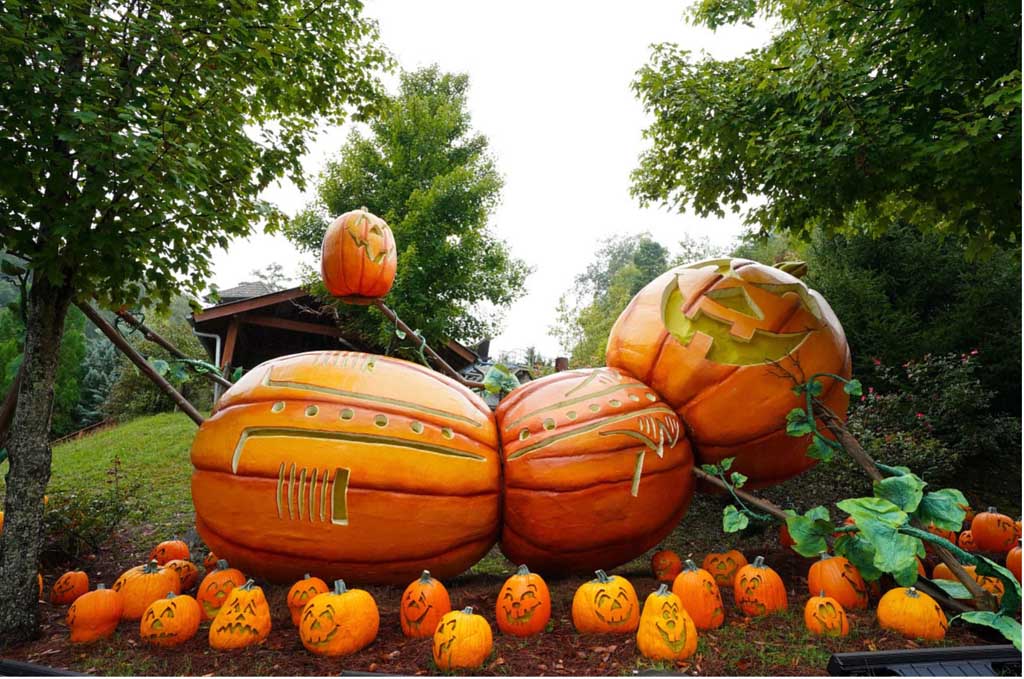 Spook-tacular Décor: The atmosphere at Dollywood's Harvest Festival is that of an autumn-themed fairyland, meant to help you escape your everyday woes and just… enjoy. One of the ways the folks at Dollywood accomplish such a feat is with the absolutely "spook-tacular" décor that graces every corner of the park come September 20th. From a 40-foot pumpkin tree to the new Hoot Own Hollow to thousands of carved pumpkins twinkling and glowing once the sun sets, the scene before you is that of a Halloween Wonderland. One of the showstopping sights of the festival is the collection of dozen plus colossal pumpkins sent in from farmers all over the East Coast. Yes, these pumpkins are entirely real and a sight to truly marvel at. Weighing in anywhere from 800 to 1500 pounds, these giants would be sure to take home any and all prizes at the county fair! Just make sure your camera is ready, with all of the beautiful landscaping, incredible decorations and extraordinary pumpkins, your chances for a one-of-a-kind photo op, are practically endless!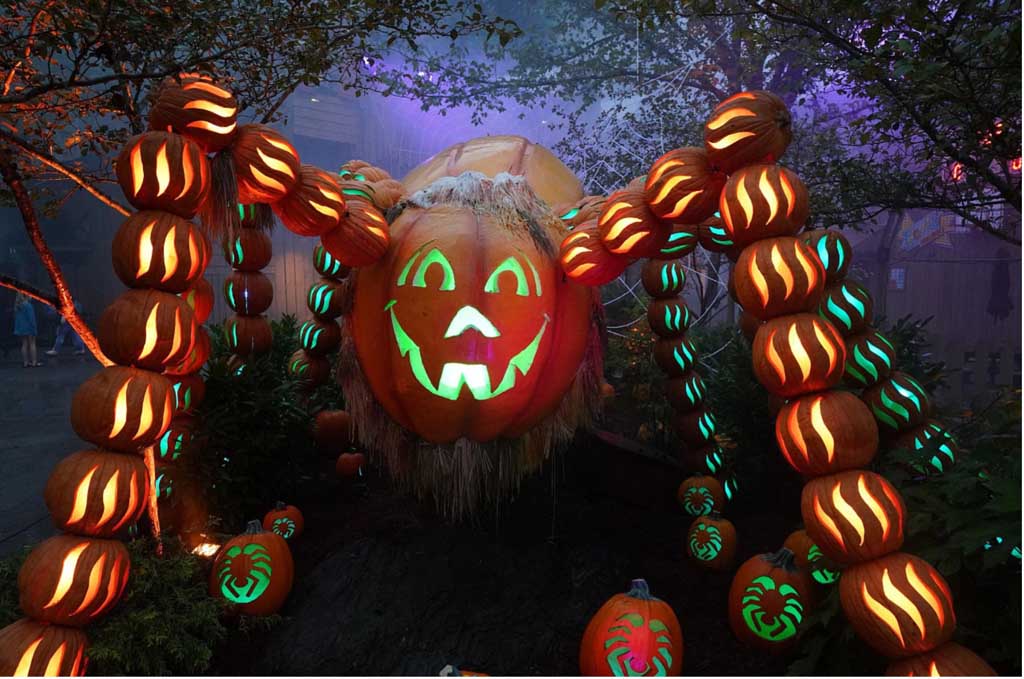 LumiNights: LuminNights, an award-winning nighttime excursion, will once again be returning to this year's Harvest Festival. Watch in awe as the park takes on a whole new life once the sun goes down and the landscape is draped in green-purple lights and the pumpkins start to glimmer like stars. As you're wrapped in the whimsical glow, wander through the festive streets observing the different pumpkin art installations (a beautiful combination of real and artificial gourds), now luminescent and telling different stories than during the daylight hours. This is a family-friendly event so while you might find a few spooks here and there, nothing too scary will cross your path as you and your kiddos are exploring the captivating walkways and "haunted" coves. Meander down to the Plaza at Wilderness Pass to marvel at the giant pumpkin tree (it's over 40 feet tall!), now bright with color and dancing lights. One thing's for sure, as you stroll through the shimmering sunflowers, glowing frogs resting on lily pads, Hoot Owl Hollow and the various enchanted hideaways – it's an evening you'll never forget! Note: no need to worry about paying extra for this marvelous event, it's already included in your Dollywood theme park ticket.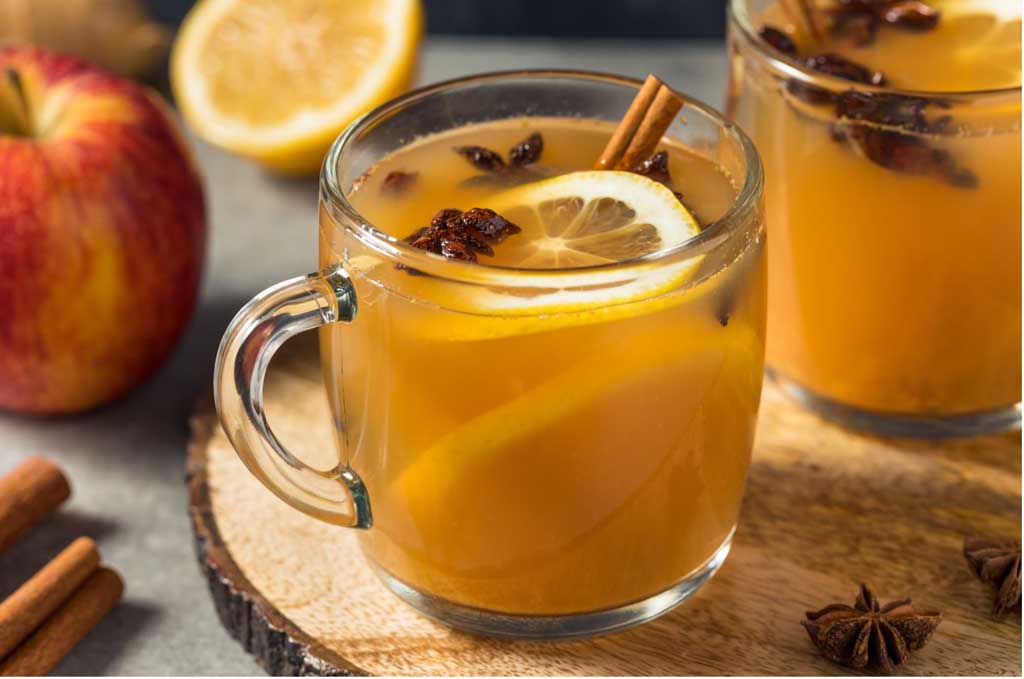 The Food: Along with the delicious staples like turkey legs and funnel cake, there are new harvest-theme treats and good eats to enjoy every year. In past years, the smoked bratwurst with red cabbage jam washed down with an autumn apple palmer was a combo that visitors couldn't get enough of! Other favorites (many of which will be returning to this year's festival) consisted of succulent smoked brat sandwiches, delicious pumpkin spice milkshakes and (the classic) piping-hot wassail. This year brings hearty and delicious new favorites such as chicken and smoked sausage gumbo and pumpkin pie funnel cake – is anyone else drooling a bit or is that just us? One thing's for sure – there is a sweet or savory treat for everyone at the Harvest Festival to try. Note: purchase your tasting pass ahead of time online for the most affordable way to try up to five festival foods during your visit!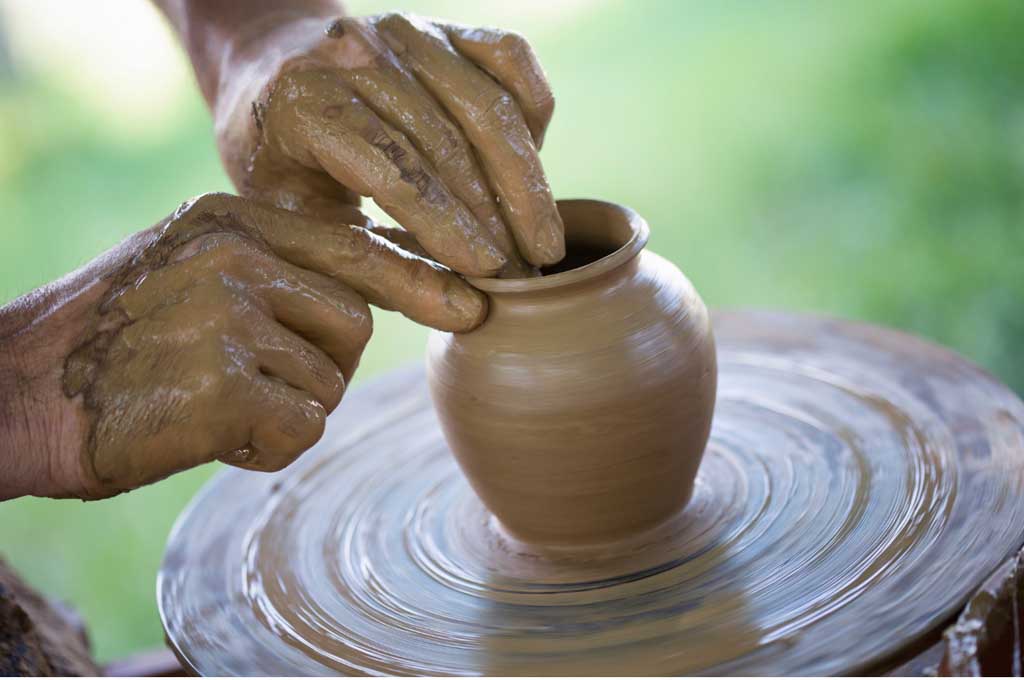 The Craftsmen: In addition to the talented artisans you'll find on a typical day at Dollywood, the Harvest Festival brings with it all sorts of unique craftsmen looking to share their amazing work. You'll encounter masters in jewelry making, pottery, woodworking, metal working, glass painting, as well as the staples like blacksmithing, candle making, glass blowing and more! Watch these talented artists at work as they demonstrate how their designs come to life and learn more about their passion. Be sure to purchase some truly one-of-a-kind creations to take home with you to remember your visit by. And maybe grab a few gifts for the family and friends while you're at it (Christmas will be here in no time)!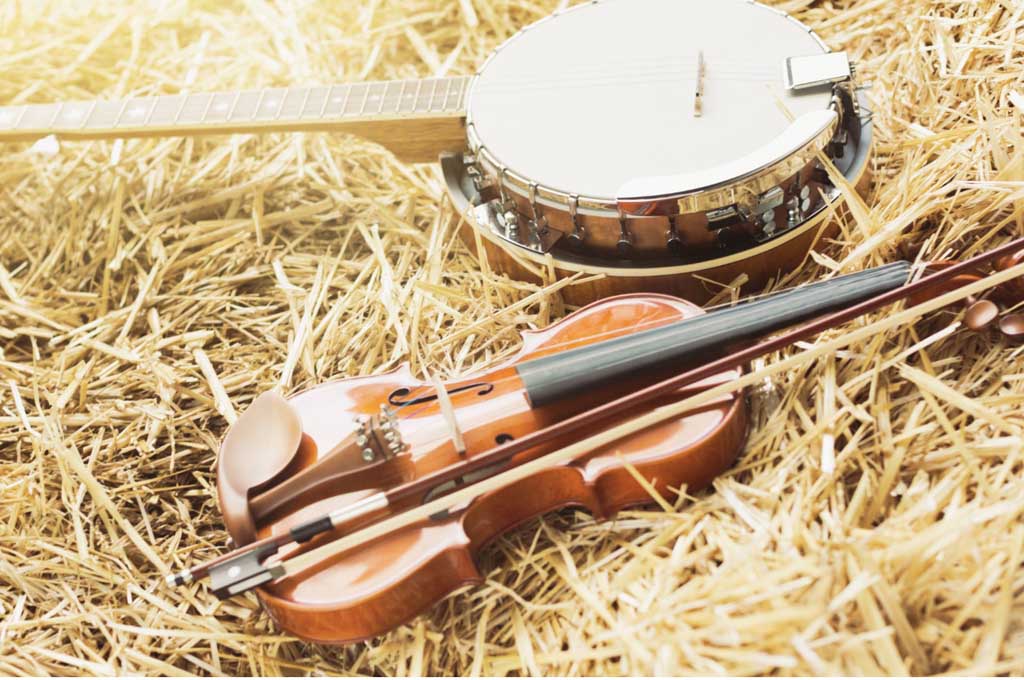 The Entertainment: Considering Dollywood is named after the "Queen of Country" herself, a festival at the park wouldn't be complete without fantastic live music filling the autumn air. Featuring the best talent in genres from bluegrass to classic country to southern gospel and Americana, it's only a matter of time before you find yourself a new favorite artist. Performances will take place on indoor and outdoor stages as well as on streets throughout the festival, meaning you are free to wander while listening to some wonderful tunes, or take a moment to soak it in, if the music really speaks to you. This year's festival will feature artists and groups such as Jeannie Seely, Rhonda Vincent and the Rage, Mike Snodgrass, The East Tennessee State University Bluegrass Band and more. That's more than 1500 live musical performances taking place during the festival for eager adventurers to enjoy!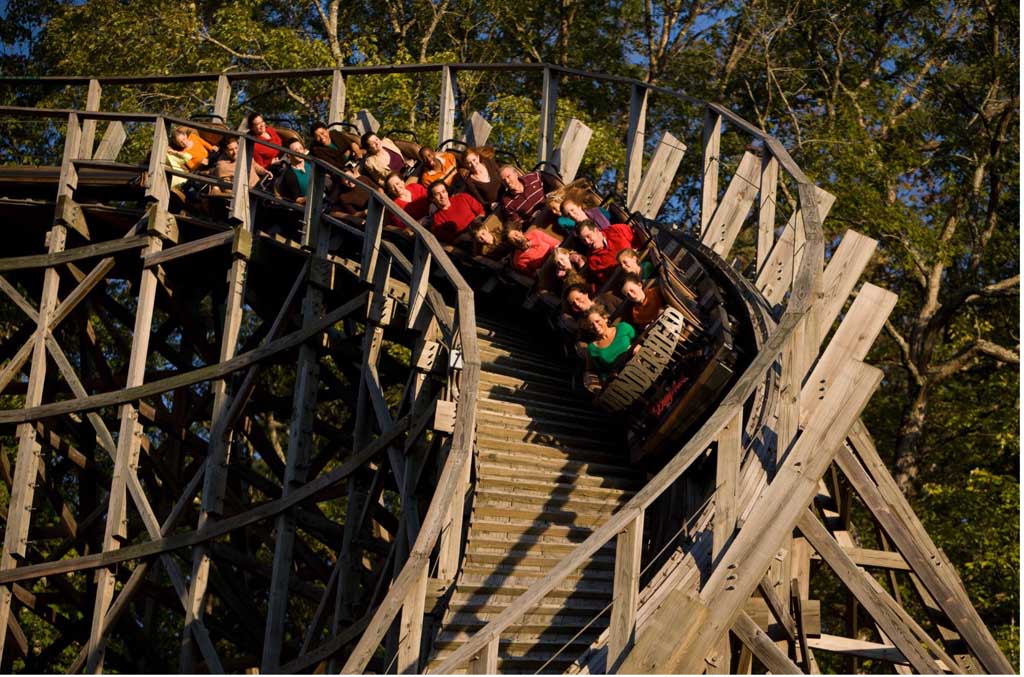 The Rides: The rides and attractions at Dollywood are legendary, and for good reason. If you can find time in-between all the sight-seeing, shopping, snacking and picture taking at the harvest festival, enjoying a couple of roller coaster rides (including the brand-new Big Bear Mountain coaster) is a wonderful way to pass the time and catch a stunning glimpse of the Smokies in autumn.
Pack Your Bags!
In need of conveniently situated yet wonderful accommodations while you enjoy exploring everything that Dollywood's Harvest Festival has to offer? At Parkside Resort we have the most luxurious cabins, with an almost countless number of amenities, this side of the Smokey Mountains. Our cabins are only 15 minutes away from Dollywood and less than three miles away from the Parkway in Pigeon Forge, with even more activities to fill your day. Between the fantastic location, superb amenities, and magnificent but cozy cabins, Parkside Resort is the perfect place to stay when you visit the Smokies!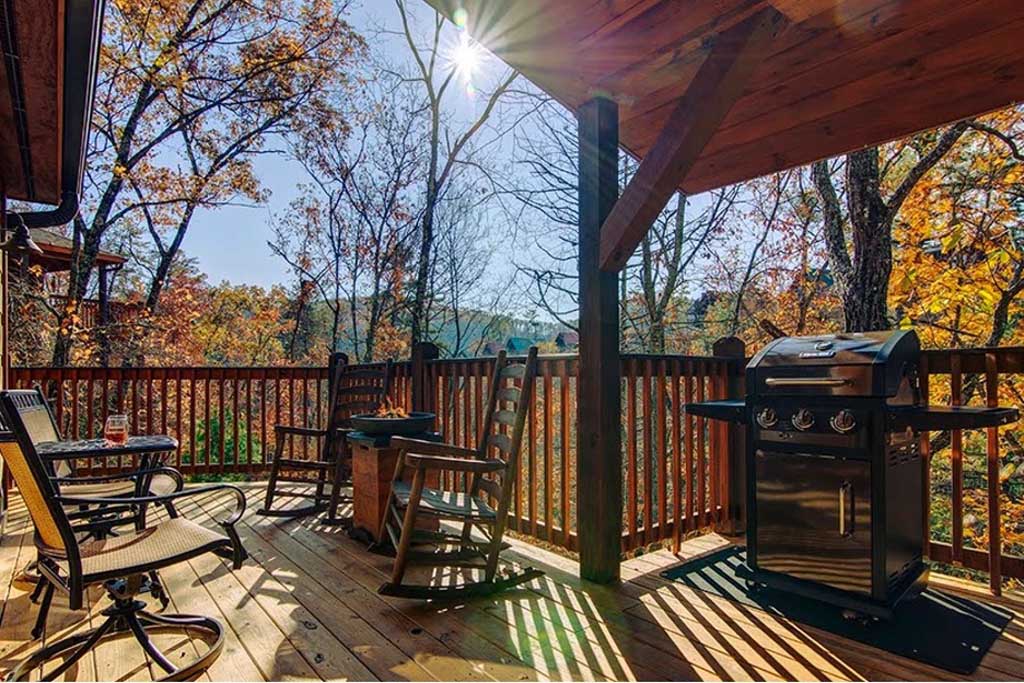 Call us today at 888-908-6066 or visit our website to learn more about our amazing accommodations!