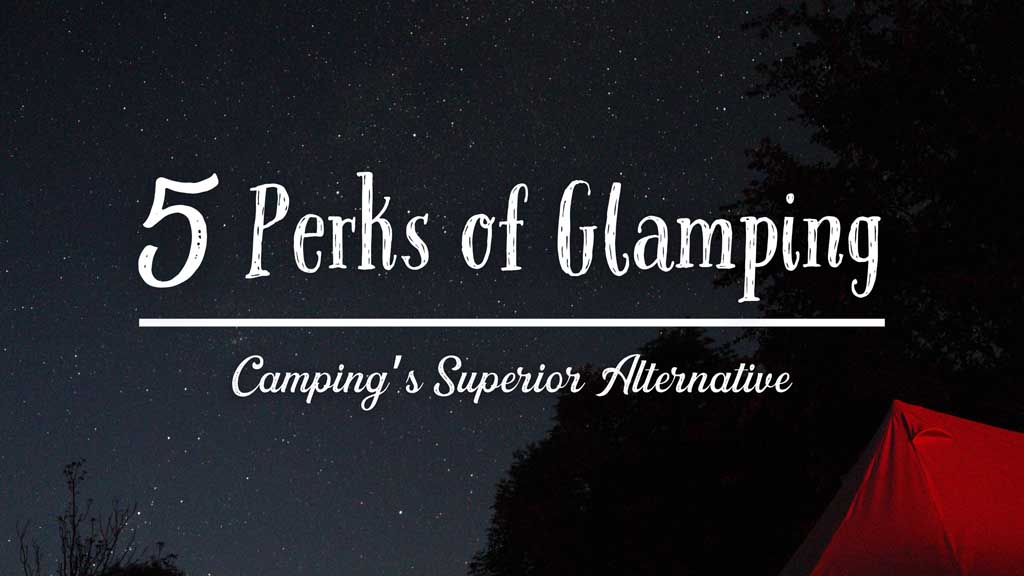 When it comes to enjoying the great outdoors, there's no doubt that camping is a fantastic way to get close to nature. The Smoky Mountains, in particular, offer a breathtaking backdrop for outdoor enthusiasts of any kind. However, traditional camping isn't for everyone. For those who crave a more comfortable and hassle-free experience, "glamping" in the Smoky Mountains might be the perfect choice! Glamping, short for glamorous camping, combines the best of both worlds – the beauty of nature and the luxuries of modern living. If you're looking to try something new, continue reading to explore five perks that make glamping a superior alternative to traditional camping in the Smokies.
Comfort and Ease

One of the main advantages of glamping over traditional camping is the level of comfort and luxury it provides. Imagine strolling through the pristine landscapes of the Smoky Mountains and returning to accommodations of a five-star hotel. Glamping sites often feature comfortable beds, plush furniture, and stylish decor, ensuring you can relax in style after a day of outdoor adventures.
Moreover, glamping accommodations are typically equipped with modern amenities that aren't common at traditional campsites. Heated bathrooms, well-equipped kitchens, and entertainment systems make your outdoor experience much more enjoyable and convenient for everyone in the group. Most importantly, many glamping sites offer Wi-Fi and charging stations, allowing you to stay connected, should you choose to, while still immersing yourself in the beauty of nature. While some campers appreciate the opportunity to disconnect from technology, with glamping, you have the flexibility to decide just how connected you want to be during your getaway.
Less Equipment Needed

Traditional camping often involves a laundry list of equipment to bring along: tents, sleeping bags, cooking gear, and more. The preparation and packing, necessary for a successful camping trip, can be overwhelming, especially for novices. However, with glamping, many of these essentials are provided for you.
Picture yourself arriving at your glamping site, where your very own cozy canvas teepee awaits, already set up and equipped with the essentials. This means less stress about forgetting gear or making rookie mistakes in pitching your tent. Instead, glamping allows you to enjoy the camping experience without the need for extensive (and expensive) preparation or research.
Better Food and Drink Options

Gourmet dining in the great outdoors? That's what you can expect with glamping. Many glamping sites offer access to upscale dining options, ranging from gourmet meals prepared by experienced chefs to classic yet high-quality food favorites for you to enjoy. This is a significant upgrade from the canned and shelf-stable meals that are common with traditional camping. And while traditional campers might be struggling with a can opener or battling with a temperamental campfire, glampers can savor delicious meals in a comfortable setting. So, if you're looking forward to a culinary adventure during your Smoky Mountain stay, glamping is the way to go.
Safe and Stress-Free

Safety and peace of mind are paramount, especially when you're exploring the great outdoors. Glamping can provide a safer and much more stress-free environment compared to traditional camping. Not to mention, individual campers may be discouraged from exploring the beautiful wilderness of the Smokies due to concerns for their person safety. With glamping, however, those concerns can be dismissed. Most glamping sites are located in secure areas, like a gated community, with professional staff and security equipment on hand to ensure your safety.
Another stress-reliever is that many of the logistics are taken care of for you. Setting up a tent, starting a fire from scratch or bear-proofing the site, can be daunting (especially for first-time campers). However, glamping allows you can spend more time relaxing and enjoying your surroundings, rather than grappling with complicated camping equipment or setting up countless precautions to ensure your safety.
Unique AccommodationsOne of the most obvious perks of glamping, is the wide range of unique accommodations that you wouldn't typically find at a traditional campsite (or hotel for that matter). While regular campers might find themselves in a standard tent or RV, glampers have the option to choose from a plethora of unique and unforgettable lodging options – transforming your simple stay into a memorable adventure!
Luxurious canvas tents and futuristic domes are just the beginning. Imagine spending your Smoky Mountain getaway in a cozy teepee, complete with top-class amenities, nestled in the midst of nature and seemingly tucked amongst the canopy. But did you know that such a magical scene will become reality at Parkside Resort with the arrival of Tennessee Teepees? This one-of-a-kind getaway experience is inspired by the culture, ingenuity and adventurous spirit of the Native American people who first developed these unique structures. These distinctive tepees will offer an unparalleled Smoky Mountain glamping experience, like no other in the region.
Glamping at Parkside Resort
When you choose glamping in the Smoky Mountains, you're embracing an alternative that combines the best of both worlds: the unparalleled beauty of nature and the comforts of modern living. Whether it's the cozy interiors, the superb dining, the sense of security, or the one-of-a-kind accommodations, glamping offers a superior camping experience in the heart of the Smokies. So, why not elevate your next outdoor adventure with the luxurious yet adventurous experience that glamping provides? Discover this captivating way to immerse yourself in the Smoky Mountains' natural splendor and look forward to creating unforgettable memories. And be sure to keep an eye out for the unique Tennessee Tepees, the latest addition to the glamping experience at Parkside Resort. Your adventure awaits!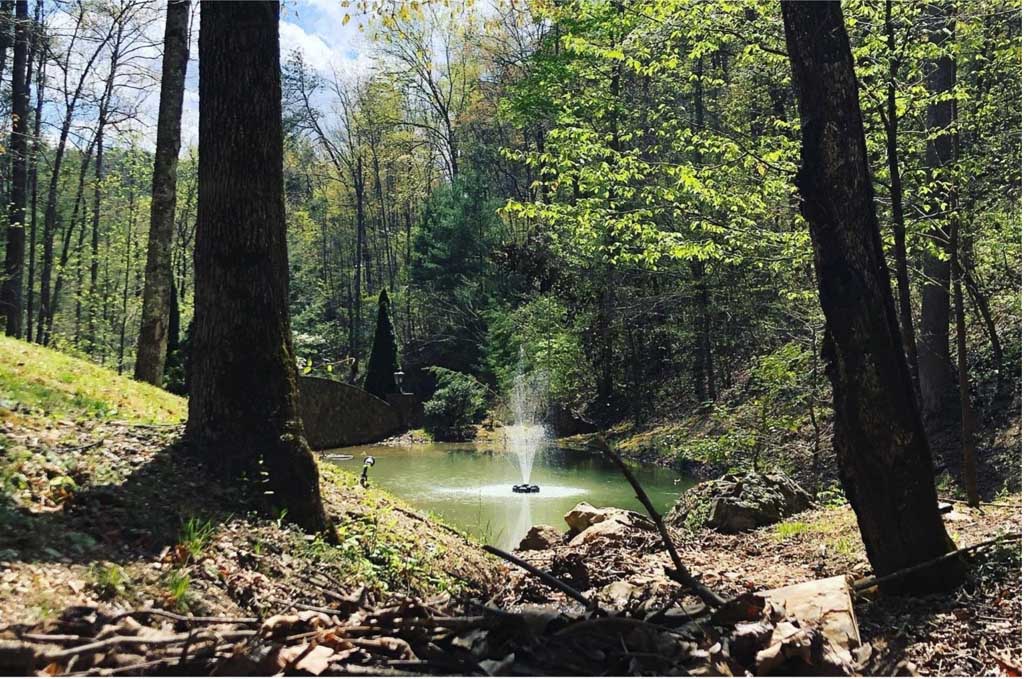 Call us today at 888-908-6066 or visit our website to learn more about our amazing accommodations!