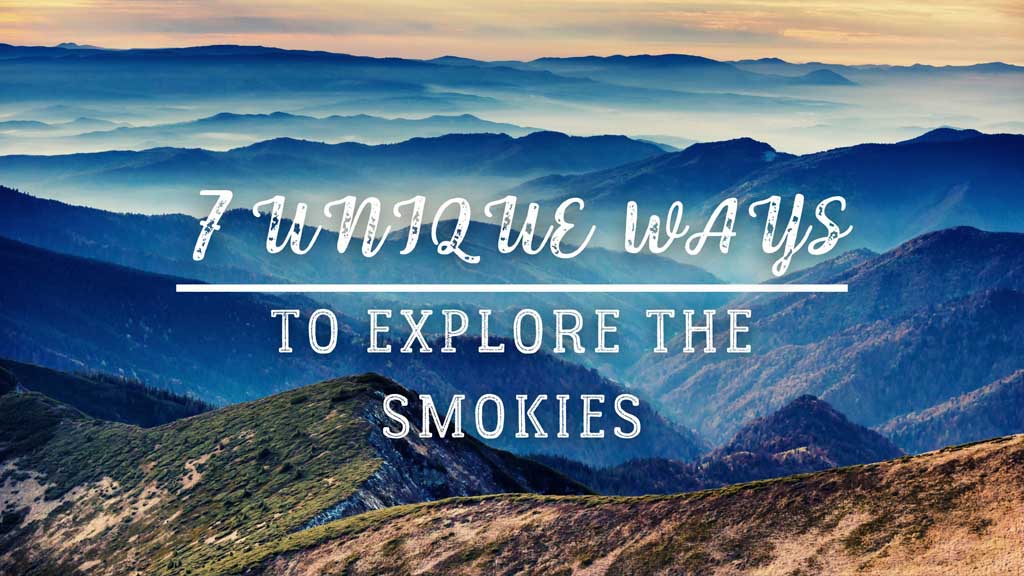 The Great Smoky Mountains National Park is a truly unique place, from the geography, to the wildlife and native plants, to the myriad of distinct climates, and even the remnants of a complicated and rich history can be found all within the boundaries of the park. For this world-renowned destination, with it's colorful past and environmental diversity, it's almost impossible to see and experience everything the park has to offer in one person's lifetime but that doesn't mean you can't at least try during your visit. While the typical methods of exploring the park are wonderful and worthwhile, like completing a self-guided driving tour or one of the predetermined hiking trips, there are also sorts of truly unique ways to experience the beauty and majesty of America's most visited national park in the country. While we've discussed some great hiking trails and viewpoints that can (and should) be on your checklist during your trip to the Smokies, we've also curated a list of the top seven unique ways to explore the Great Smoky Mountains National Park, for an adventure you'll never forget!
A Guided Backpacking Trek
Hiking in the Great Smoky Mountains is a bucket-list item for hikers and outdoor-enthusiasts alike – and with good reason. This famous park offers all types of trails and paths for various levels of skill and ability, meaning that practically anyone can enjoy the natural splendor of the Smokies on foot. But why not kick it up a notch and partake in a guided backpacking trip instead? By taking several days to explore the beauty and wilderness of the Smokies on foot, you're signing up for an unforgettable adventure, unlike anything you could experience from your sedan. Regardless of comfort with or experience level in the world of backpacking, there is an option out there for every eager explorer. Maybe you're entirely new to backpacking but want to give it a go for the first time when you visit the Smokies on your next trip? If this is the case, try a Guided Backpacking 101 Tour to learn about the basics of the sport, the wildlife and vegetation found in the area and how to overcome obstacles you can face while walking the backcountry. And even if you've been backpacking for years, allowing a guide to show you the secrets of the park and take you on a journey you didn't have to plan yourself, is its own kind of special treat.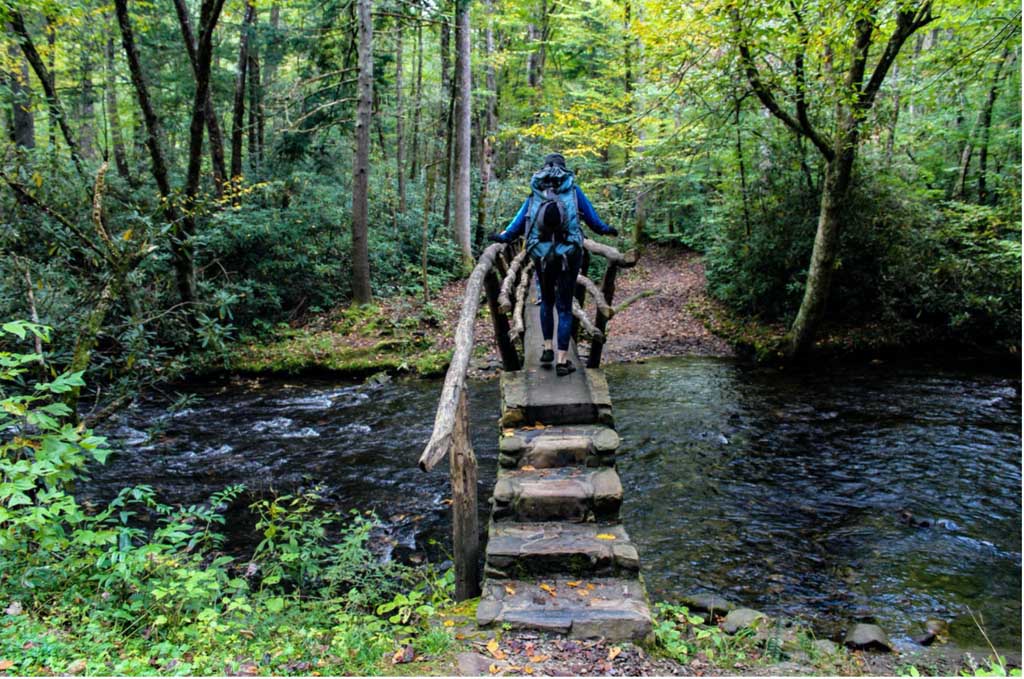 Horseback Riding Through Cades Cove
Maybe you're looking for an adventure that will only take a day to finish and involves less physical stamina in order to complete it? Then you will certainly want to check out the only national park-authorized riding stables in Great Smoky Mountain National Park, found in the heart of Cades Cove. Explore the dense Smoky wilderness the same way as some of America's first settlers may have – from saddleback. Allow an experienced guide to lead you off the beaten path as you learn about the area's rich history and the stories associated with the vestiges of Cades Cove's historic settlement. Perfect for everyone, from first time riders to expert horsemen, these equestrian-based tours offer visitors with a Smoky Mountain escapade they'll never forget!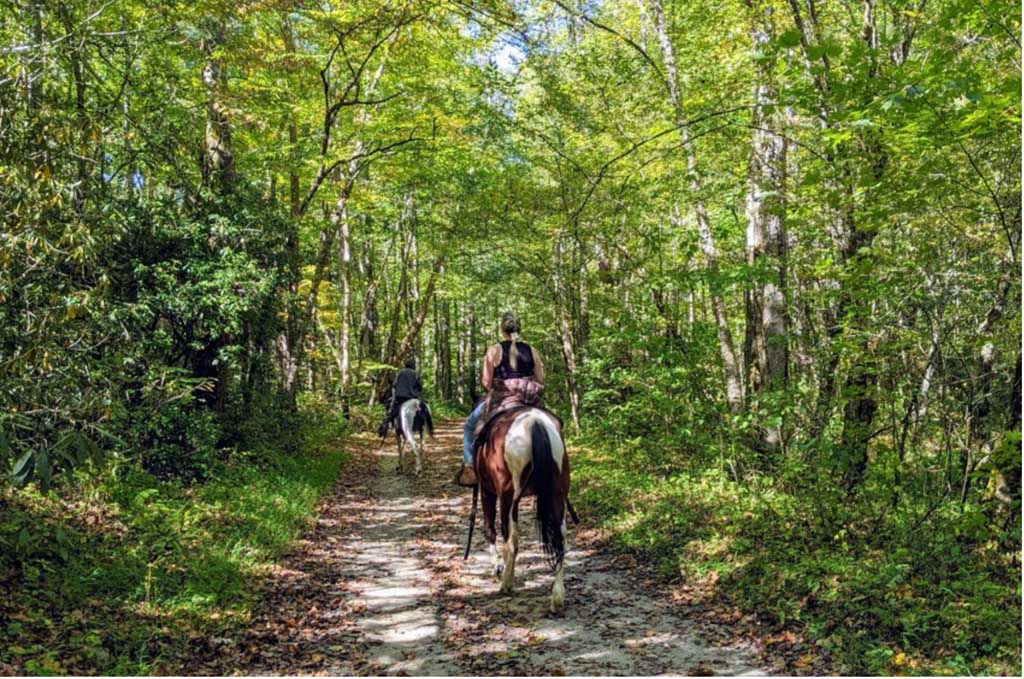 Ziplining Over The Treetops
If you've ever dreams of being a bird, soaring high above the tree tops, then ziplining over the Smoky Mountain Canopy is an absolute must! See the mountains in a completely new way while having the time of your life! There are several zipline companies to choose from when determine which zipline tour to give a try, all with their own special perks. If you're a beginner, give Smoky Mountain Ziplines a try, where you can experience the thrill of two hours of ziplining on the longest continually operated canopy tour in the Pigeon Forge Area. With seven lines stretching over a total of 4,200 square feet and 150 feet in the air, intricate tree platforms with views of their own, and highly trained (and hilarious) guides, you're guaranteed an adventure and views of the Smokies that will take your breath away!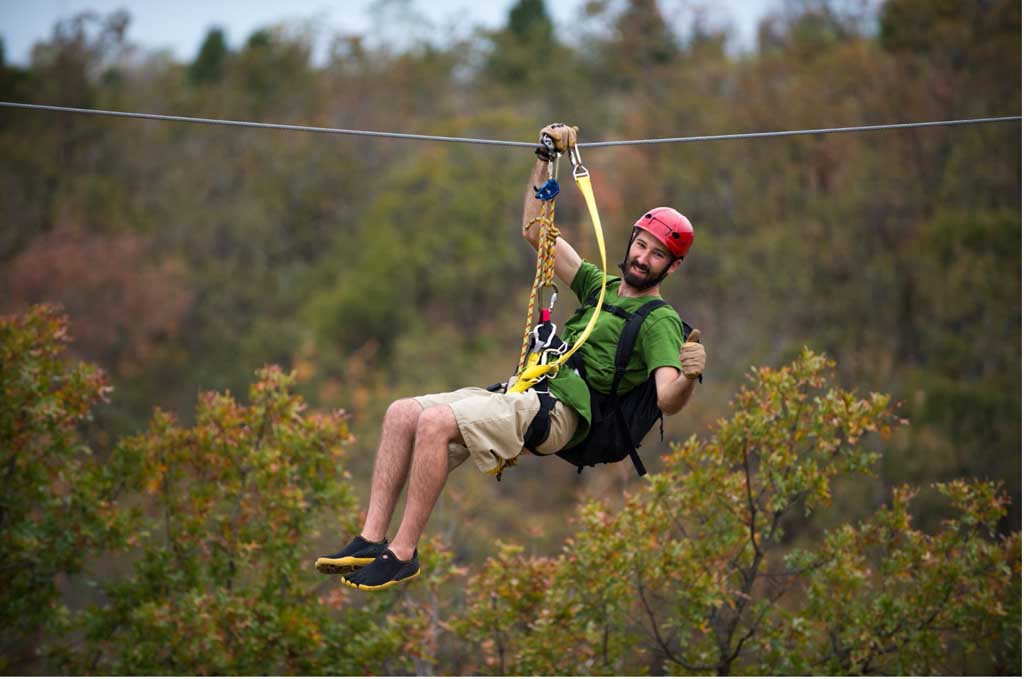 Getting Off The Beaten Path With Jeep Tours
From intense off-roading excursions to gentle enjoyable tours exploring waterfalls and popular routes, jeep tours are a staple in the Smoky Mountains. Thanks to the sometimes-unruly terrain of the park, jeeps make for the ideal rugged vehicle type when trying to reach those difficult-to-get-to destinations. Some of the most popular providers in the area are Pink Jeep Tours and Smokey Mountains Jeep Tours.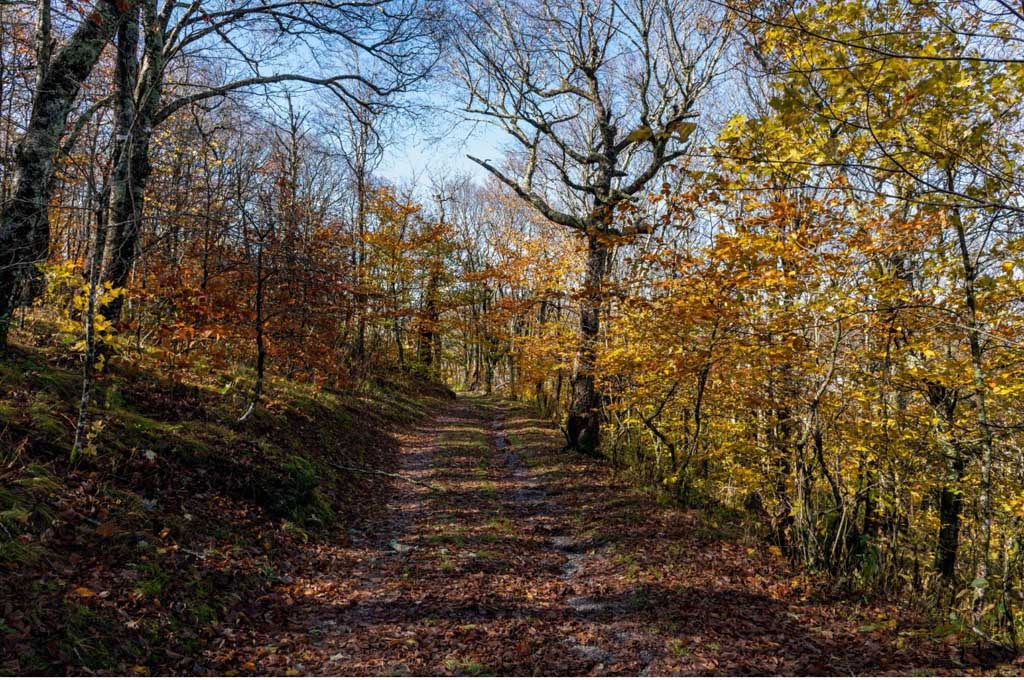 Reaching New Heights Via Helicopter
For an entirely new perspective on the splendor of the Great Smoky Mountains National Park, sign up for a thrilling helicopter tour! Check out the breathtaking scenery as you soar over top the lush canopy of the Smokies. Watch, from above, the hustle-and-bustle of city life fade away into the sprawling wilderness of the park, complete with a verdant canopy of evergreens and roaring waterfalls. As you enjoy your unobstructed bird's eye view of iconic spots in the Smokies, such as Mount LeConte and Cove Mountain, be sure to have your camera ready to capture every second of your air-bound adventure. Talk about some envy-evoking pictures to show off to your friends and family and the end of your trip!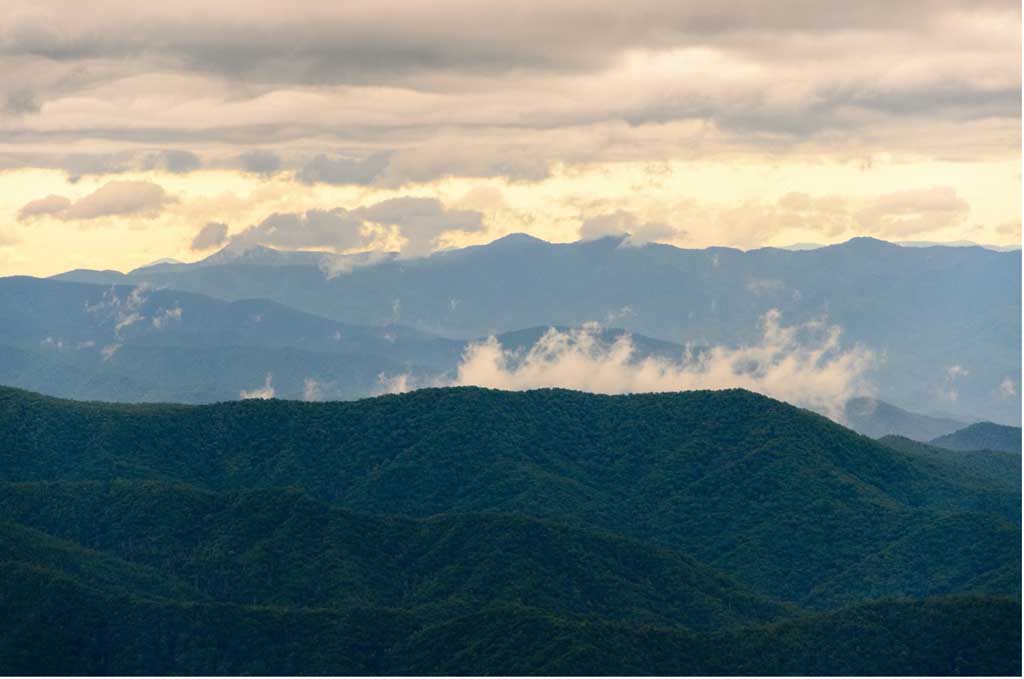 Elk Viewing In Cataloochee Valley
Clocking in at an average 700 pounds and a height of 5 feet, elk is the largest animal roaming the Smoky Mountains. Over a century ago, due to overhunting and habitat loss that came with the mountain's settlers, the last elk in Tennessee was recorded as being killed in 1865. However, due to the efforts of conservationists and National Park Services over the past several decades, elk were reintroduced to the area and now roughly 200 elk are living inside the park. In order to witness these majestic creatures for yourself, your best chance will be to head to the remote Cataloochee Valley for either an early morning, or dusk viewing of the animals. Be sure to bring your binoculars and a camera with a long-range zoom lens to get as much as you can out of the experience, since it is illegal, in the park, to knowingly cross an elk's path within 50 yards of the animal. As long as you keep a safe distance, you should be able to marvel at these massive animals grazing, sparing and caring for their young. Though not a heart-stopping excursion like some of the other options on this list, making time during your visit to spend a quiet morning or evening to ruminate and appreciate the nature and history of the Smoky Mountains, will leave a lasting impression you won't soon forget.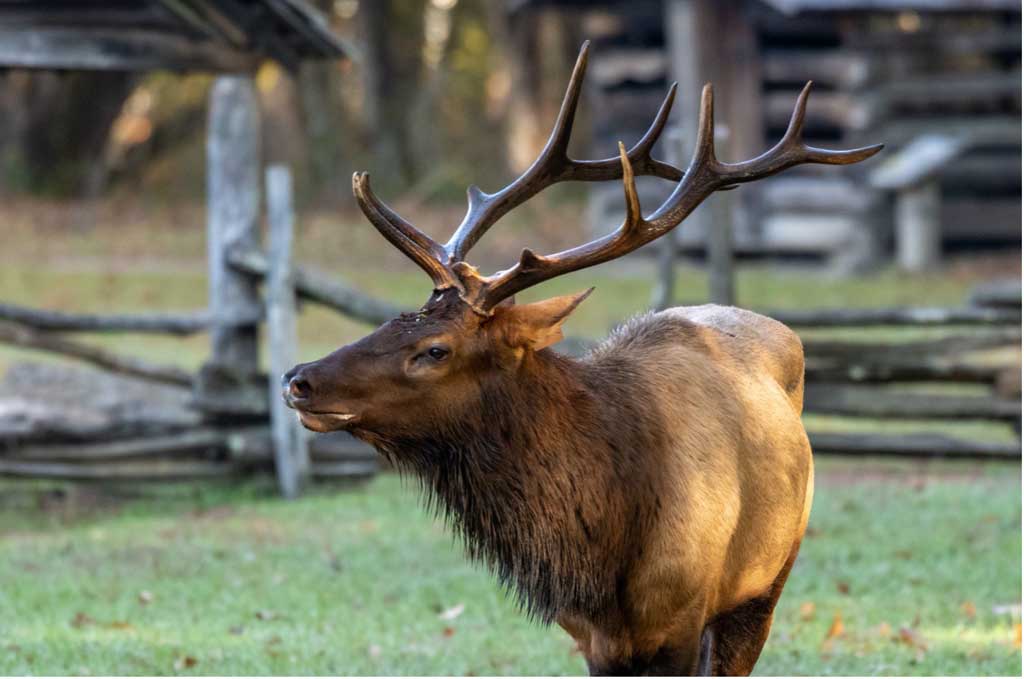 An Aquatic Twist
When it comes to the Smokey Mountains, there is no shortage of great water activities to partake in, in and around the national park. You could try riding the gentle waters of Deep Creek on an innertube or paddle your kayak across the serene surface of Fontana Lake – both located on the southern border of the park – or even try your hand at some fly-fishing in one of the last wild trout habitats in the eastern United States, right inside the boundaries of the park! Or maybe you're looking for something a bit more intense and challenging but still fun for the whole family? Then you'll definitely want to sign you and your loved ones up for a whitewater rafting adventure for a thrilling trip down one of the many rapid-filled waterways surrounding the park. If none of these options appeal, you could always dip your toes into the pristine mountain waters of one of the various swimming holes tucked away in the Smoky wilderness, instead.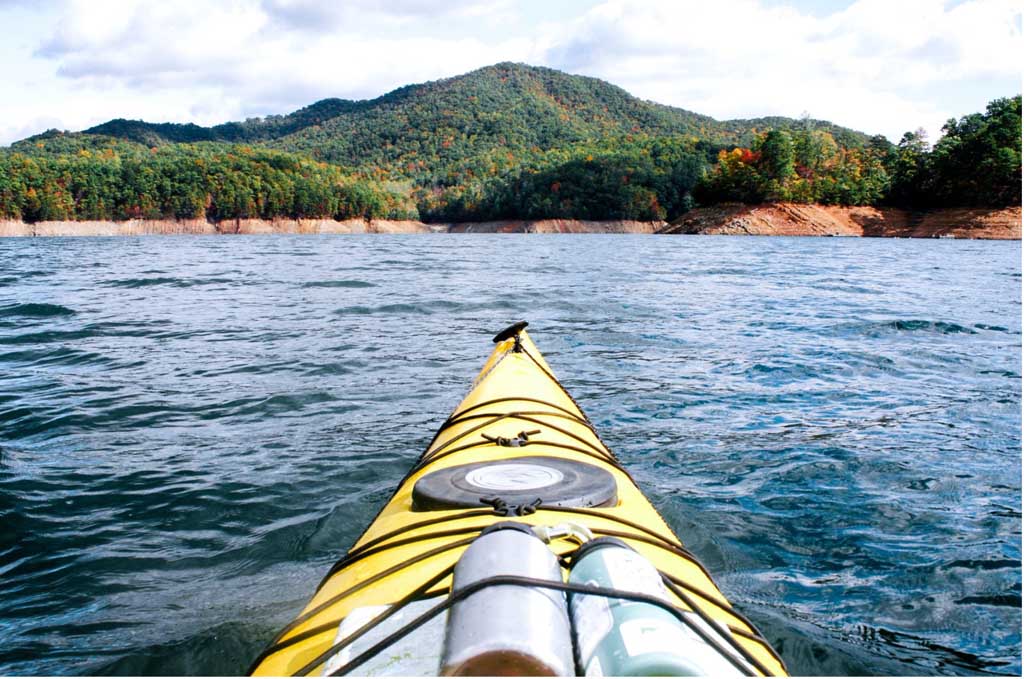 A Room With A View
After making new memories, testing your nerves, capturing stunning snapshots, and checking a few items off your bucket list, you'll probably be ready to unwind. But your adventure in the Smokies doesn't have to end just because you've concluded your exploration of the park itself. Instead, take in the exquisite views of the mountainous skyline by checking into your own luxury cabin, seemingly floating among the treetops. At Parkside Resort, you can enjoy the magnificence and tranquility of the mountains without ever leaving the comfort of your cabin or the lavish amenities that are included in your stay at our retreat. Curl up in a rocking chair on the deck, with a glass of wine and a fire crackling away as you relax and contemplate your next excursion in the mountains. So tell us, which Smoky Mountain adventure will you be signing up for first?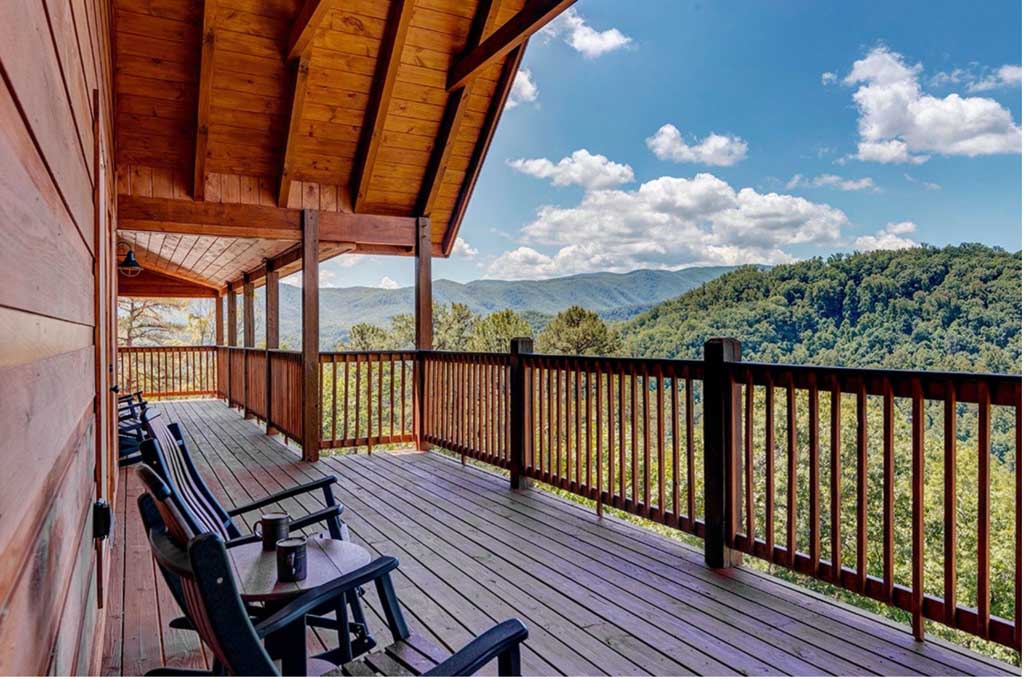 Call us today at 888-908-6066 or visit our website to learn more about our amazing accommodations!