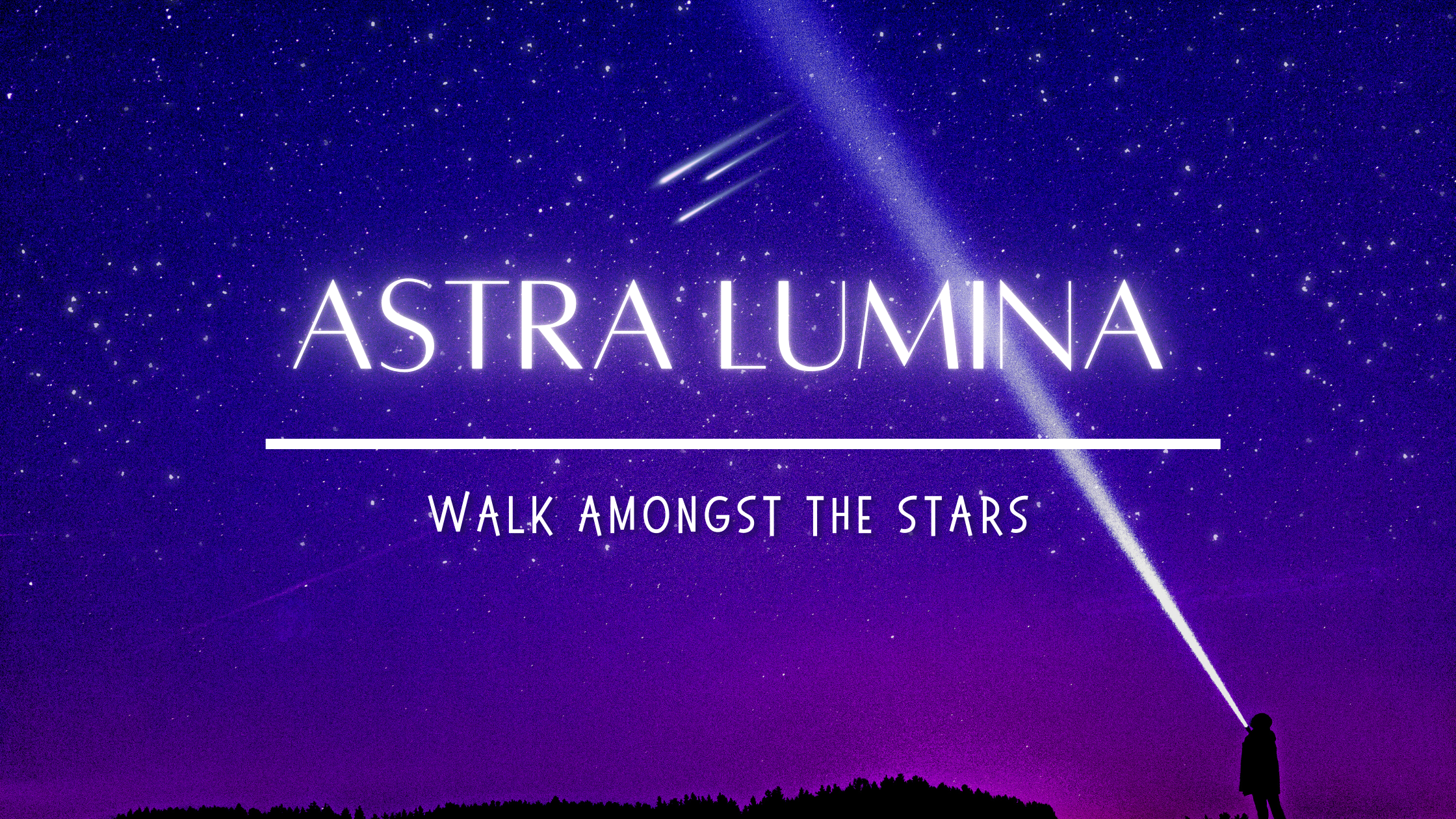 Starting October 21st of this year, an entirely new and astonishing adventure is coming to Anakeesta, after the sun sets. The first of its kind in the United States, Astra Lumina is a magical luminary night walk that will provide visitors with an experience that is one-of-a-kind and entirely unpredictable. Using a combination of lights, music, video, interactive displays and immersive story-telling, lucky onlookers will be transported to another world, a sanctuary among the starts – without ever leaving the natural glory of the Great Smoky Mountains.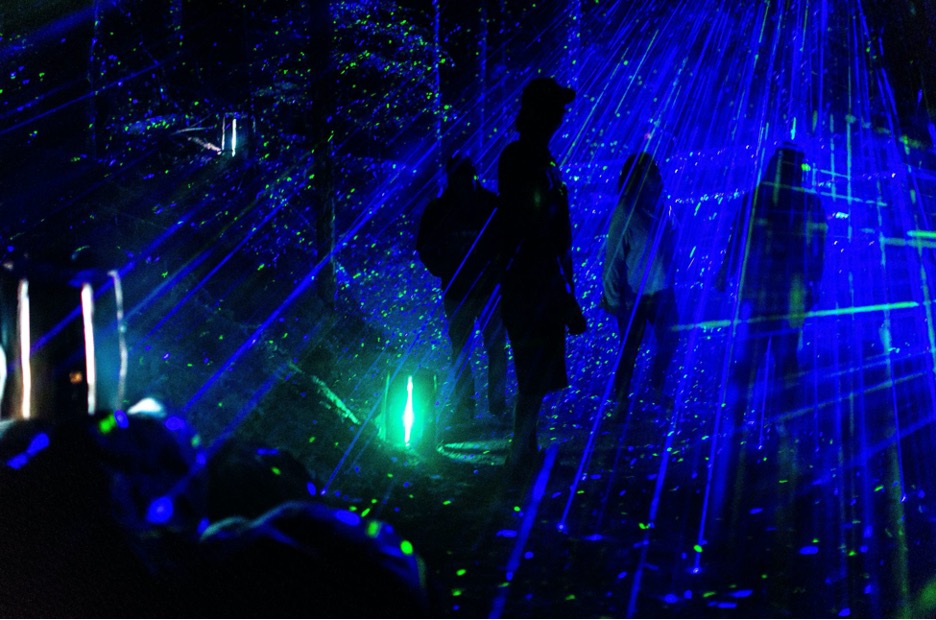 This roughly one-mile gently winding journey will allow you to see the whimsical mountain-top retreat of Anakeesta in an entirely new light (literally as well as metaphorically) once the sun sets and the stars come out to play. In fact, it's recommended to take advantage of everything this wonderful theme park has to offer and plan an entire day to enjoy all the activities available. Keep reading to learn more about this exciting new attraction arriving in a matter of days and why a trip to Anakeesta is an absolute must during your end-of-the-year visit to the Smokies!
Why You Need To Experience Astra Lumina
"What would happen if, instead of reaching for the stars, they came to us?" This question is the main inspiration behind this incredible night walk and the adventure it will take you on once you pass through the event's threshold. The stars descending at Anakeesta marks the fifteenth installment in the Lumina Enchanted Night Walk series – put on by the Moment Factory studio, a bit more on them in a bit – the very first of its kind in the United States. Be one of the first in the country to experience trekking across the mysterious observatory grounds, illuminated by a mind-blowing combination of various media forms. Explore otherworldly pathways aglow with iridescent sparkling lights, mystic visions flinting from one nook to another and celestial sound and music filling the sparkling air above you.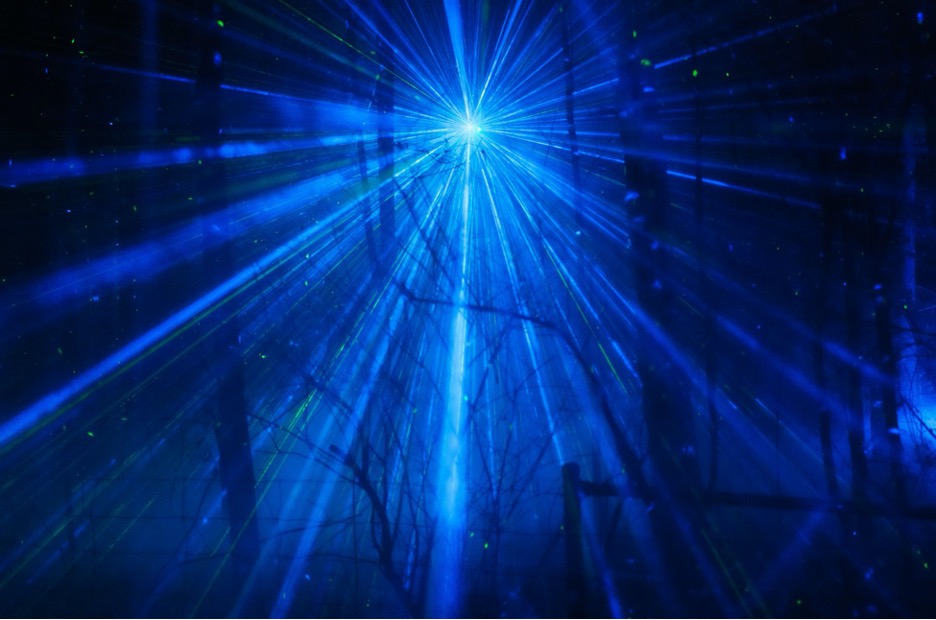 A journey through the enthralling world of Astra Lumina will take guests to eight distinct astral realms, each with its own unique theme and story to tell:
Astra Archway: Step inside starlight to enter the unknown
Falling Stars: Open your heart to the arrival of the stars
Cosmic Choir: Experience a symphony of fallen stars
Stardust Rays: Discover a place where stars and nature are one
Stellar Visions: Take off on a journey to uncover the origin of the stars
Celestial Trail: Immerse yourself in the flowing force of astral energy
Astral Genesis: Witness the regeneration of the stars
Rise Of The Stars: Look up to the sky as the stars return to their rightful home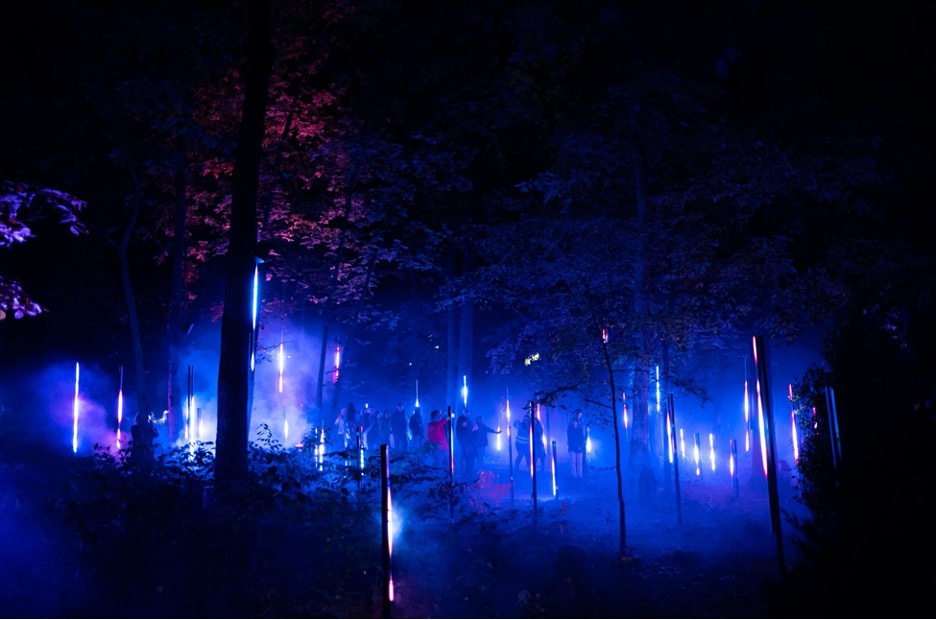 Stargazers will become immersed in a mysterious world, that effortlessly blends imaginative innovation and the natural beauty of the Smoky Mountains, transporting them to a truly ethereal plane. The humans meandering through the magical plane of Astra Lumina, where stars come down to Earth to play, will be witness to the weaving of a story that must be experienced to truly understand. As the night progresses, the lustrous orbs will "regenerate, rise and reunite in the night sky, to shine brighter than ever before." With the stars having returned to the ether, the humans who had encountered such wonders will be left to ponder and, hopefully, let their own personal radiance shine a little brighter.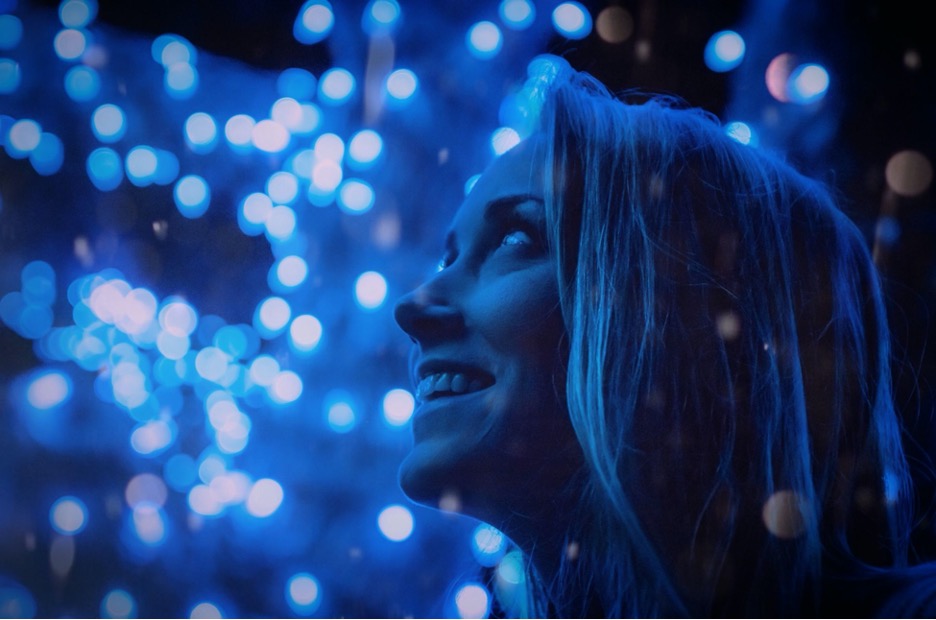 Beyond having your expectations blown away and your imagination awakened, Astra Lumina also offers guests a completely modern and interactive experience. By utilizing state-of-the-art technology, creative storytelling and designs unique to the Anakeesta mountainside, you will not only be able to gaze at the wonders blooming in front of your eyes, but also shape, influence and play in the world glowing around you. When exploring the world of Astra Lumina, your phone will act as a passport to unseen magic, your voice a powerful tool to cast celestial light across the sky and your movements the conductor of an incandescent choir. Perfect for all ages, Astra Lumina is a once-in-a-lifetime event that will leave you awe-struck and inspired. From an unforgettable family outing, to a date night that is out-of-this-world or even just a reflective stroll by yourself, this nighttime attraction is perfect for everyone and any occasion.
About The Moment Factory
The Moment Factory is a multimedia entertainment studio that strives to bring people together in creative and innovative ways. Their tagline "We Do It In Public" describes perfectly what the talented creators do at the Moment Factory, producing stunning media displays that combine light, sound, video, architecture and special effects for people all over the world to explore and enjoy. From concerts, to urban media installations, to interactive educational experiences, and so much more, the Moment Factory excels at pushing the boundaries of excellence and multimedia storytelling. While headquartered in Montreal, the studio also has locations in Paris, New York, Tokyo and Singapore and have created over more than 500 unique shows and destinations. With the arrival of Astra Lumina to Anakeesta a little later this month, The Moment Factory will debut their first Lumina Night Walk in the United States (but something tells us it won't remain the only US-based night walk for long). This unbelievably special experience is produced by the same creative minds who design for the likes of Sony, the NFL, Madonna, Ed Sheeran, Disney, Microsoft, the Boston Museum of Science and countless others.
Planning Your Trip To The Stars
Astra Lumina is opening October 21, 2022, with tickets already for sale online. It's wise to purchase your tickets for the event ahead of time rather than waiting until the day of. This is a highly anticipated event – it appears that the first couple of nights are already fully booked – so you want to assure that your spot is reserved well ahead of time so you don't miss out on experiencing the magic. As for ticket prices, Astra Lumina is an add-on adventure so therefore general admission to the park will be required in order to enjoy this event. You can either purchase a special discounted combo ticket (combining your full-day admission to Anakeesta with the night walk experience included) online or at the gates day of, if you want to gamble on whether the event will be booked. If you don't feel you need a whole day to explore Anakeesta's offerings, though we highly recommend you do, you can always purchase tickets for an after 5:00pm arrival to save a few dollars while still enjoying Astra Lumina. As with the full-day passes, you can either purchase these specialty tickets at the gate or online, with the latter being preferable in ensuring you get to partake in this enchanted night walk. If you're an Annual Pass member, you can receive 20% off their Astra Lumina tickets by calling the office ahead of time.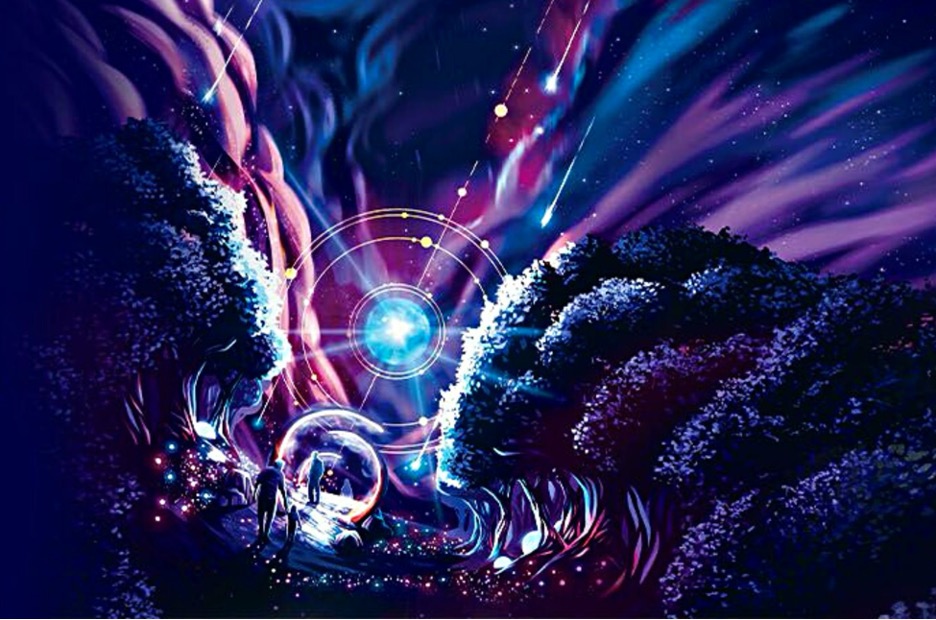 After walking through a waking dream and having your imagination ignited, take the short 20-minute drive back to your home away from home at Parkside Resort. Here you can unwind in the comfort and splendor of your own private retreat and ruminate on the escapades of that night. Though we doubt you'll have much energy after wandering through Anakeesta and roaming amongst the stars, if you do, grab a blanket and do some more stargazing from the deck of your luxury cabin. As you look up at your own slice of Smoky Mountain's sky, you can discuss the captivating night you and your loved ones just had and maybe even begin planning your next celestial adventure in the Smokies.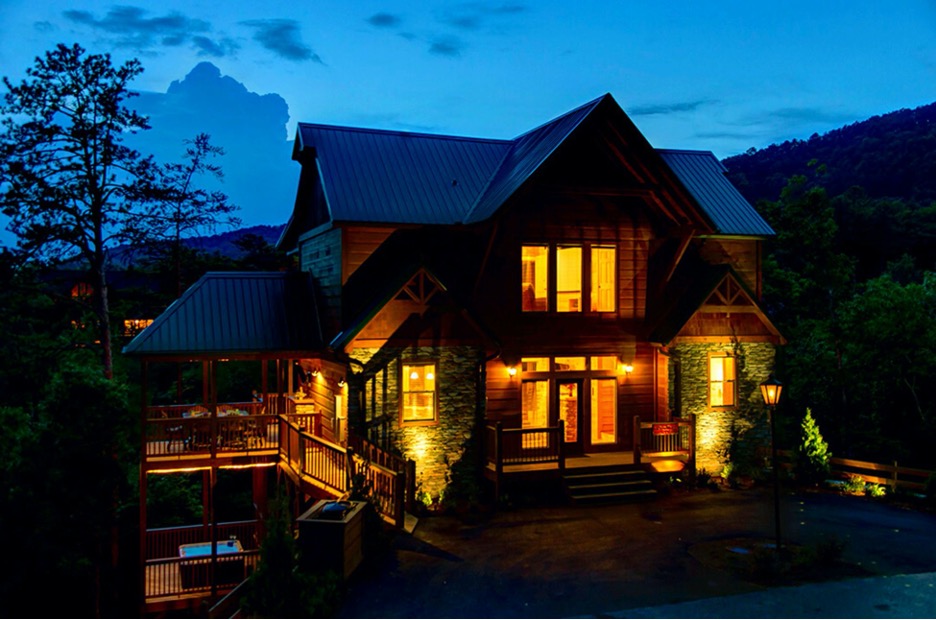 Call us today at 888-908-6066 or visit our website to learn more about our amazing accommodations!