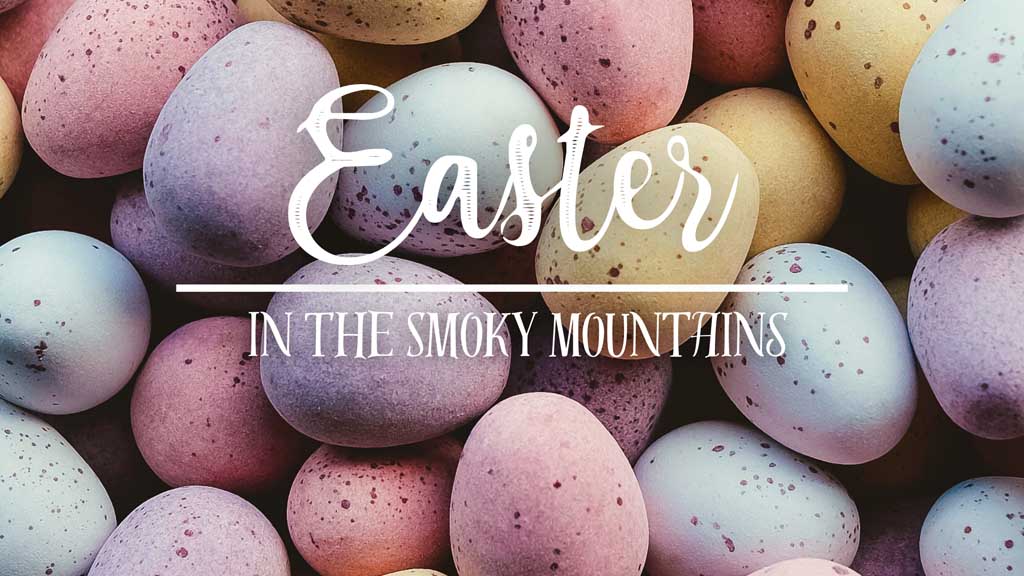 Easter is a time of year that maintains varying kinds of significance for different groups of people and, consequently, is celebrated in a myriad of ways. If you're planning on being in the Smokies during the holy holiday, there are plenty of ways to celebrate, regardless of what your typical Easter may look like. From unique church services to unforgettable bunny meet-and-greets for the kids, Easter in the Smoky Mountains will be one to cherish forever!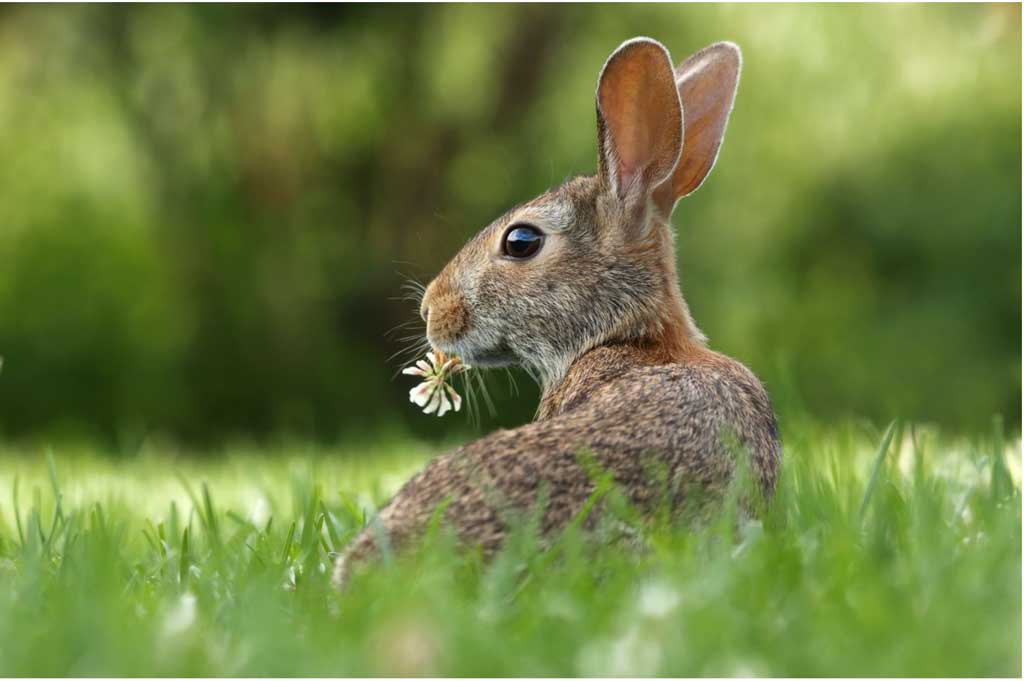 Meet The Easter Bunny
Ripley's Breakfast with the Easter Bunny
Enjoy an unforgettable morning with your kiddos and the Easter Bunny at Ripley's Aquarium Of The Smokies on April 8th starting at 8 am. In addition to a tasty hot breakfast, guests will enjoy early entry to the aquarium, a meet and greet with the Easter Bunny, an egg hunt, as well as a close encounter with an egg-laying animal. Admission to the breakfast also includes a day's admission to the aquarium as well. It should also be mentioned that Ripley's will be hosting Easter Bunny photo opportunities for visitors to the aquarium April 7 through April 9 from 10 am till 4 pm.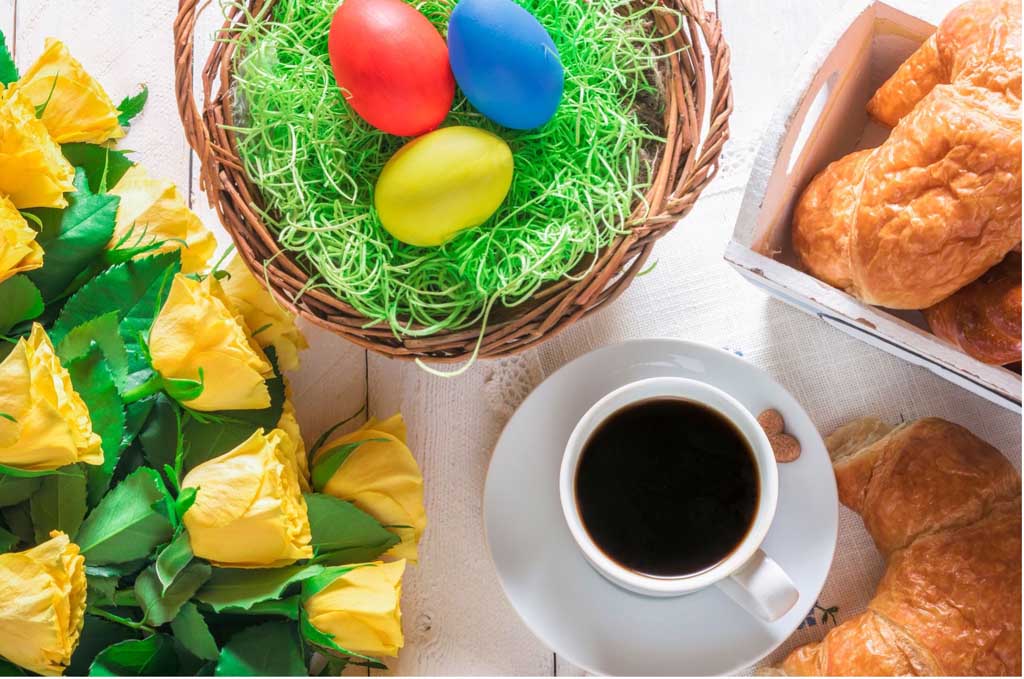 Breakfast & Brunch With The Easter Bunny
Every year, The Old Mill Pottery House Café hosts a breakfast and brunch with the Easter bunny for families to enjoy Easter-themed festivities along with delicious eats. This year's event will take place April 8th and will cost twenty dollars per adult and only ten dollars for children under the age of twelve. In addition to your Easter meal, be sure to check out the myriad of specialty goodies, drinks, merchandise, crafts and activities only available to visitors during The Old Mill In Bloom! Please note that reservations are required for Breakfast or Brunch with the Easter Bunny and spots fill up very quickly, so be sure to call soon to make arrangements and double check meal times!
Egg Hunts
Sevierville Commons Easter Egg Hunt
Kick-start your Eastertime celebration early with this year's Sevierville Commons Easter Egg Hunt on April 1st starting at 10 am. The hunt will take place at the Bruce Street Gazebo in the Commons and is intended for children under the age of ten. Your kiddos will enjoy a lovely spring day filled with hunting for pastel eggs, craft activities and a meet-and-greet with the Easter bunny.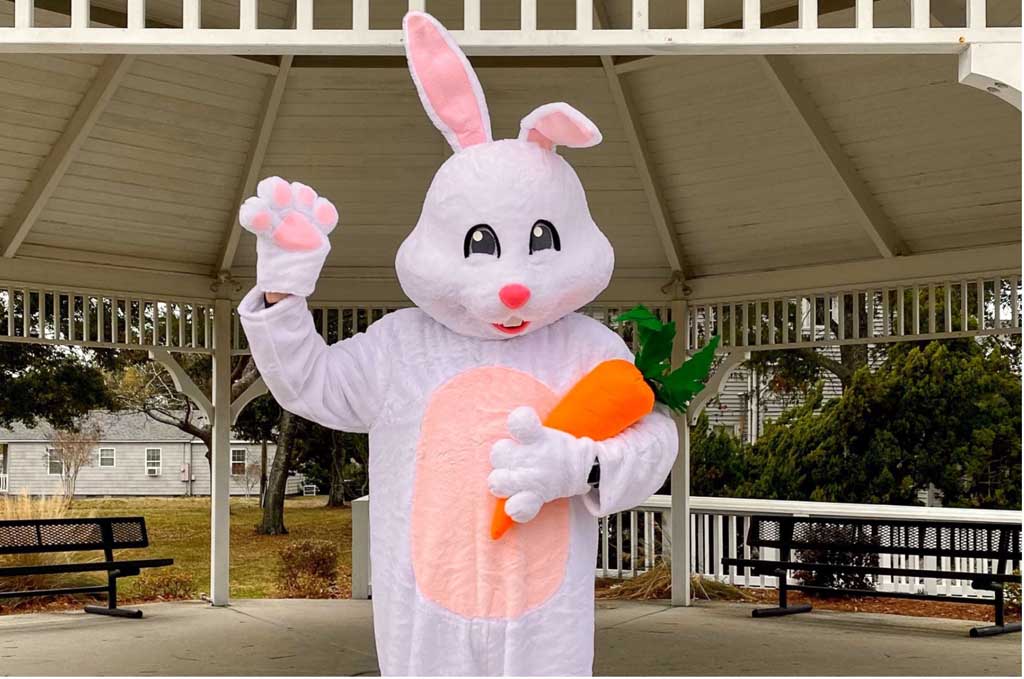 Easter Egg Hunt at Wear Farm
Enjoy this free annual Easter egg hunt at Wear Farm in Pigeon Forge on April 8th starting at 11 am. Each of the four baseball fields will be designated for different age ranges and will feature staggered start times for the egg hunts. Intended for kiddos age twelve and younger, this event is the perfect way to begin your Easter weekend of fun!
Easter Egg Hunt at Mynatt Park
The Gatlinburg Community Police Programs will be holding its annual Easter Egg Hunt at Mynatt Park in Gatlinburg on April 8th. The festivities, which include hot dogs and refreshments for everyone in attendance, will start at noon with the actual egg hunts kicking off at 1 pm. Groups will be separated by age and will have staggered start times throughout the hour, those with the most eggs in each age group will receive prizes. Admission will be free with children ages one to twelve being eligible to participate in the egg hunt and, last but not least, the Easter Bunny will be making an appearance for meet-and-greets, so be sure to have the camera ready!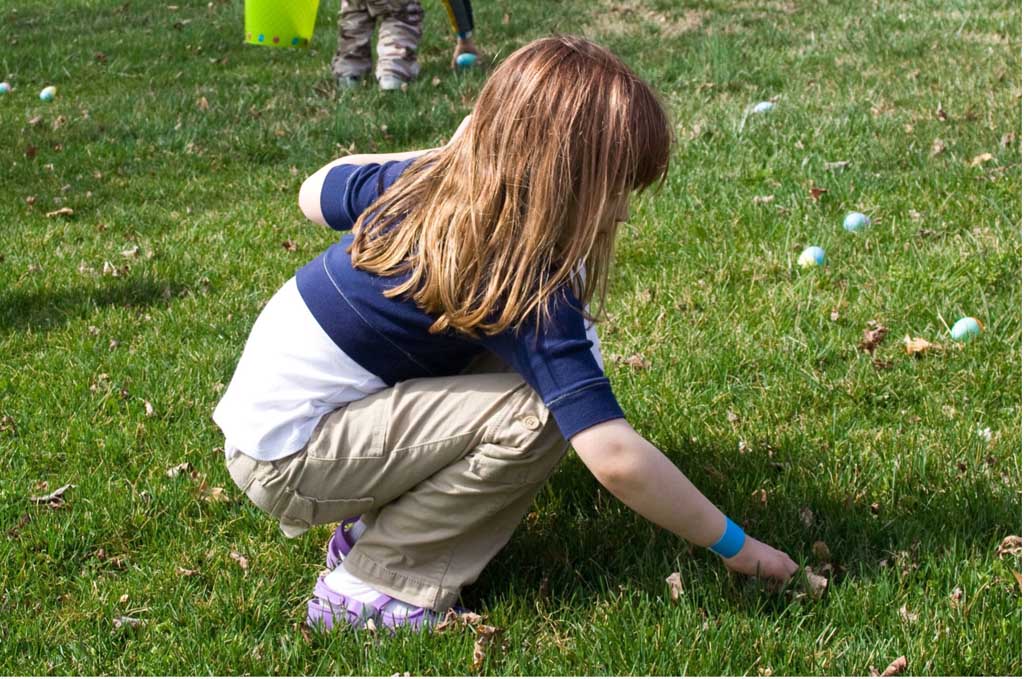 Eastertime Activities
Easter Arts & Craft Show
It's time again for the Great Smoky Arts and Crafts Community's annual Easter Arts and Craft Show! Running from April 5 to April 8 from 10am till 5pm each day at the Gatlinburg Convention Center, and will be jam-packed with beautiful handmade arts and crafts from artisans both local and from all over the US. Like it's fall counterpart, admission to the event will be free and beyond an eye-watering selection of beautiful works of art to browse through, there will also be the chance to see craftsmen demonstrating their talents and ask them any questions you may have about their work. Make sure you arrive with a full wallet and a list of loved-ones you need to buy Easter-themed and handcrafted goodies and treats for while there, it's easy to get sidetracked at a Great Smoky Arts and Crafts Community's craft show!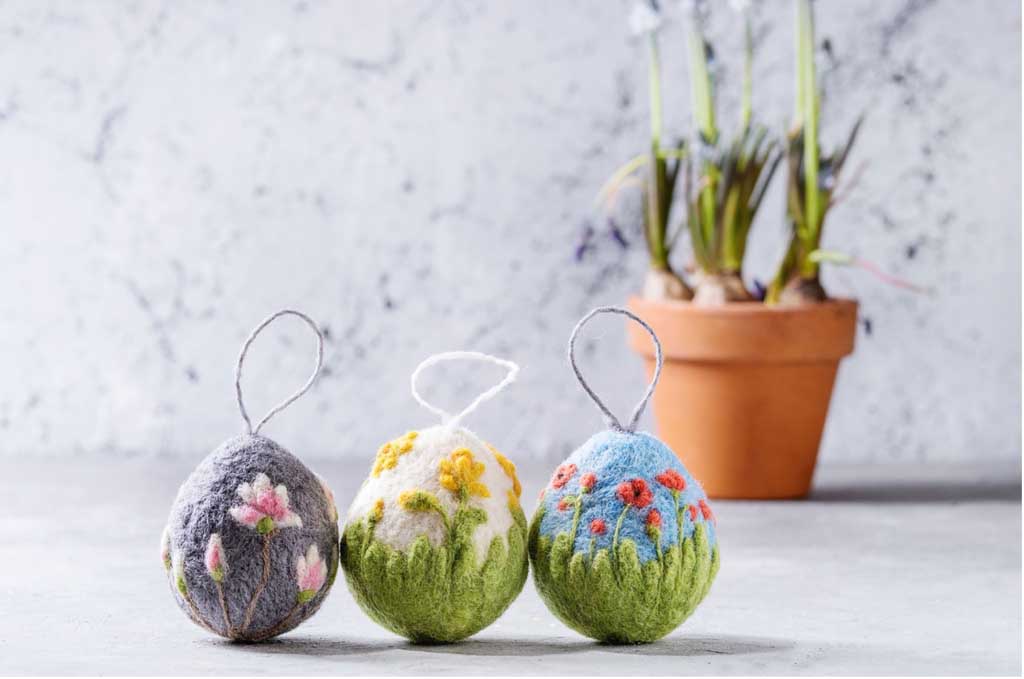 Easter Eggstravaganza
Once again, Ripley's Aquarium of the Smokies will be teaming up with Kinder Joy to throw their ever popular – and free – Easter Eggstravaganza on April 8 starting at 11 am. Join other families looking for some Easter fun, without the prize tag attached, on the plaza right outside the aquarium. There will be craft booths, games, coloring stations, other outdoor activities and festive goodies to kick start your Eastertime celebration!
Bunny Hopper Express
Though a bit of a drive from Pigeon Forge, The Great Smoky Mountain Railroad in Bryson, North Carolina will be, once again, hosting their Bunny Hopper Express. This rail excursion is the perfect Easter activity for the whole family to enjoy and spend a lovely spring day making new memories. Taking place both April 7th and April 8th, The Bunny Hopper Express will leave the station in Bryson at 10 am and will take passengers on a four and half-hour-long adventure through the beautiful scenery of the Smoky Mountains. There will be Easter-themed activities, give-away bags and photo opportunities with the bunny hoppers during the ride as well as an egg hunt with prizes and Easter treats for the kiddos at their picturesque layover destination (make sure to bring your camera)!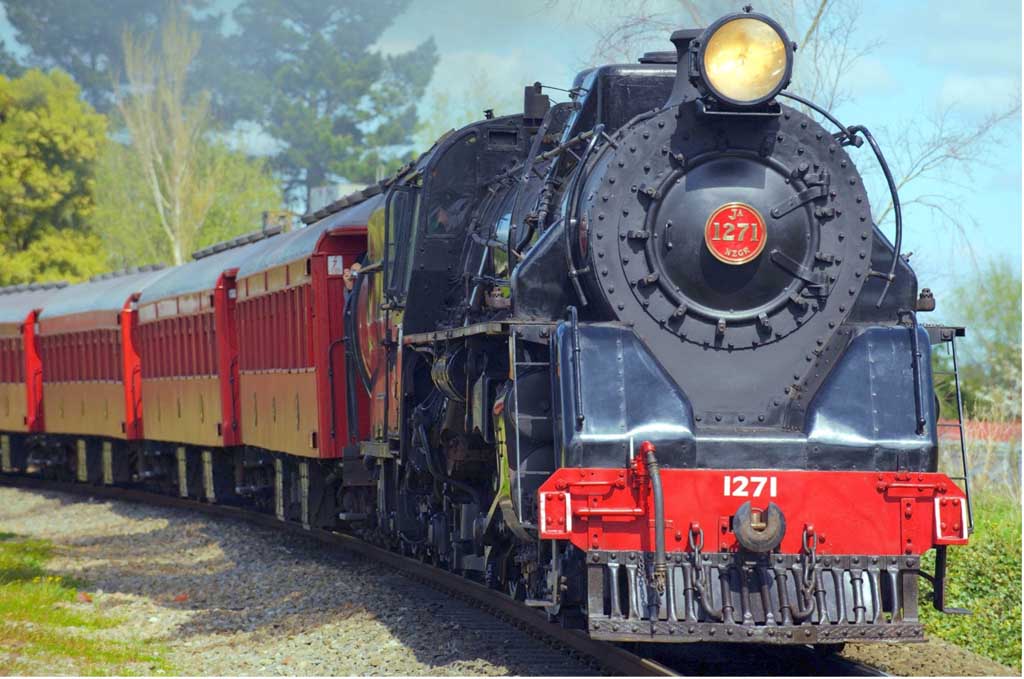 Easter Sunrise Service at Ober Gatlinburg
Enjoy a one-of-a-kind Easter service when you attend Easter Sunrise Service at Ober Gatlinburg on the morning of April 9th . Now be warned, this will require an early alarm to ensure you make it to the peak of Mt. Harrison for the 6:30 am start time (depending on sunrise times), but it will be well worth it! Sponsored by Gatlinburg Ministerial Association, this sky-high service will last for roughly 40 minutes, with the natural splendor of morning's first rays drenching the Smoky Mountain horizon in a golden haze. Easter day guests will be able to take advantage of free tram rides to the service starting at 5:00 am or complimentary parking for those who wish to drive up the mountain. If extreme weather occurs, the service will be moved indoors to the ice rink at Ober Mountain.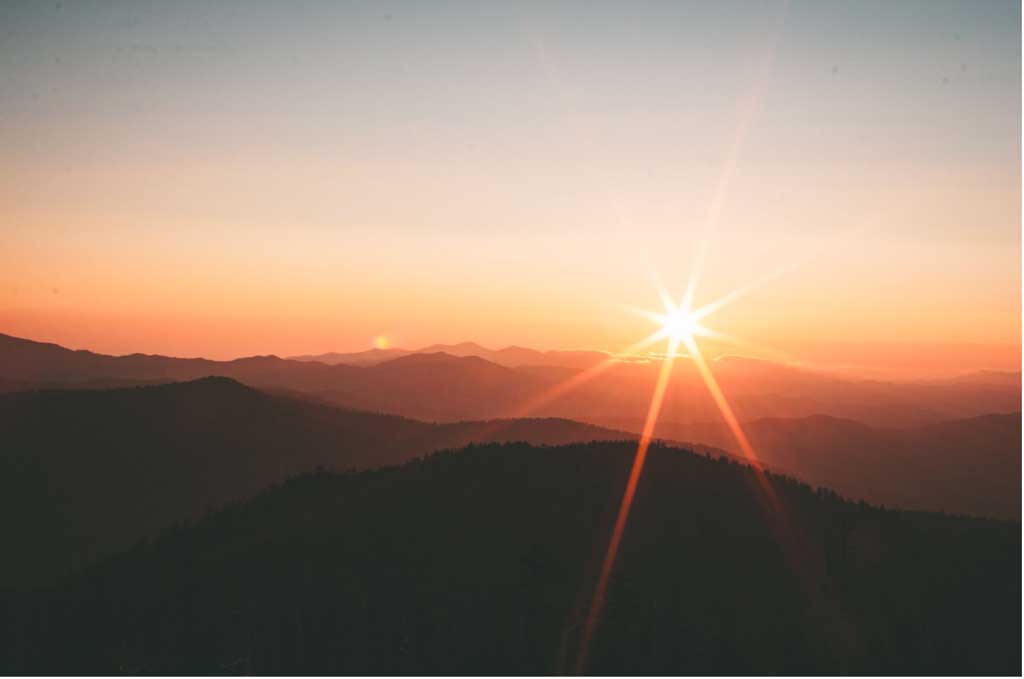 Easter At Your Parkside Cabin
While family-friendly activities, mountaintop services and trips around town can be a wonderful way to spend your Easter weekend, sometimes taking a step away from the hustle and bustle to spend time with your loved ones is exactly what you need for some proper reflection and rejuvenation. At Parkside Resort, you can watch the sunrise peak over the crests of the Smoky Mountains with your family from the comfort of your own cozy living room or walk-around porch. Host your very own Easter egg hunt for the little ones in your home away from home (our luxury cabins have plenty of nooks and crannies to hide treasures in) and afterwards, set them up in the private home theatre with your preferred Easter entertainment. While the kiddos are distracted, take advantage of your fully stocked and wonderfully equipped kitchen to cook up a scrumptious Easter meal which can be enjoyed with those you care for most while gazing out on the beautiful horizon. But regardless of whether you're looking for the perfect tranquil hideaway to spend the holiday at or a conveniently-located retreat to rest your head after a day full of Eastertime excitement, Parkside Resort is here to provide!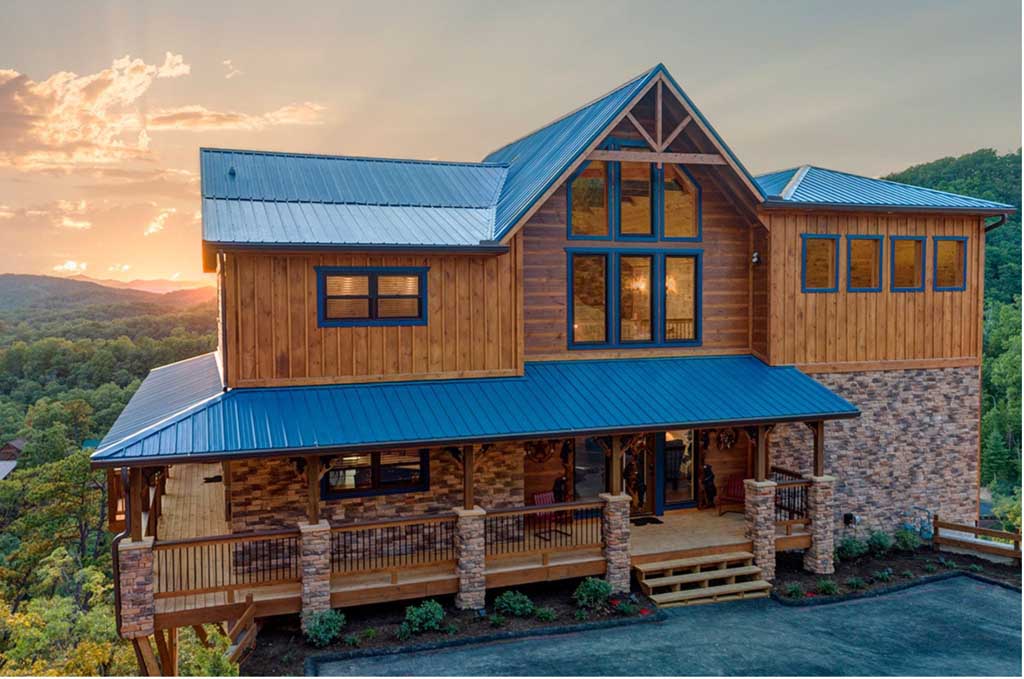 Call us today at 888-908-6066 or visit our website to learn more about our amazing accommodations!