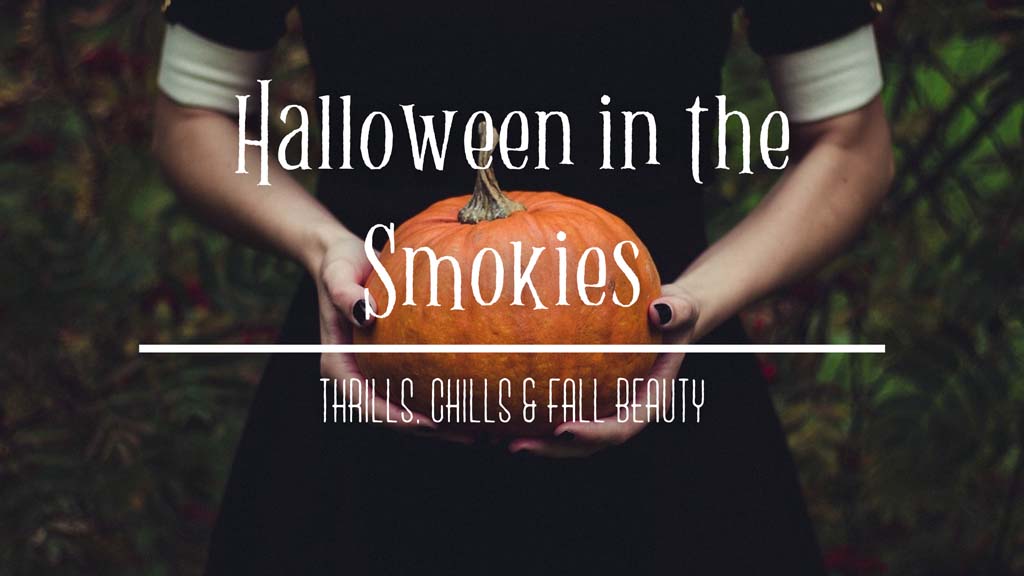 The Smoky Mountains of Tennessee are known for their breathtaking beauty, but as the leaves change and autumn sets in, the region also transforms into a spook-tacular Halloween paradise! If you're looking for a exceptional and exciting way to celebrate this year's spooky season, then look no further than the Smokies. From festivals filled with harvest celebrations to immersive haunted adventures and family-friendly Halloween activities, the Smoky Mountains have it all. Keep reading for your guide to the most thrilling Halloween events happening in the Smokies in 2023.
Bear-varian Fall Festival (Now til October 31st)
Anakeesta's Bear-varian Fall Festival offers an array of seasonal delights, including festive treats, pumpkin displays, scenic chairlift rides, and mountaintop adventures. Visitors can enjoy breathtaking views, great brews and engage in various activities throughout the month of October.
Dollywood Great Harvest Festival (September 20th till October 30th)
Dollywood's Great Harvest Festival is a vibrant celebration of autumn in the Smoky Mountains. Visitors can revel in the beauty of fall with colorful foliage and enjoy the enticing scents and flavors of harvest treats and eats. One of the festival's highlights is the Pumpkin LumiNights display, where thousands of artistically illuminated pumpkins create a magical atmosphere. The event runs from September 20th to October 30th, offering a range of entertainment options and delightful seasonal experiences.
Ober Mountain Fall Festival (September 29th till October 28th)
Ober Mountain's Fall Festival provides a delightful autumn experience in the Smokies. It features a scenic chairlift ride with panoramic views, live music performances, and various activities like ice skating, pedal biking and more. Guests can savor the flavors of fall while taking in the breathtaking mountain scenery. The festival will run from September 29th to October 28th, making it a perfect destination for those seeking outdoor fun and picturesque vistas.
Rotary Club Fall Crafts Festival (September 29th till October 28th)
The Rotary Club's Fall Crafts Festival is a haven for craft enthusiasts. This event showcases handcrafted treasures and artisanal goods, from the area's most talented craftsmen. It's an excellent opportunity to explore a vibrant marketplace, support local artisans and community projects all while finding the perfect Smoky Mountain souvenirs. The festival will run from September 29th to October 28th, giving you plenty of time to find all sorts of treasures!
Kyker Farms Corn Maze (September 30th to October 31st)
Kyker Farms offers an immersive Halloween experience for all ages. Their attractions include challenging corn mazes, a huge pumpkin patches, and a variety of family-friendly activities. Visitors can get lost in the fun while exploring the farm's festive and entertaining offerings. The farm is set to open September 30th until October 31st, making it the perfect destination for Halloween enthusiasts.
Boo Bash (October 1st till October 31st)
Gatlinburg SkyPark hosts Boo Bash, a month-long Halloween celebration. It includes haunted decor, fun fall activities, and thrilling mountain adventures amidst the tree line. The event runs throughout October, providing plenty of opportunities for Halloween fun, with a special Fall Fest occurring October 27th and 28th – be sure to come dressed up!
Fright Night Shows (October 1st till October 31st)
Ripley's Haunted Adventure presents Fright Nights, a month-long scarefest during October. This year marks the 25th annual rendition of Fright Night, and will be sporting a "dead and breakfast" theme, promises chilling thrills and spine-tingling surprises for those brave enough to enter. Visitors can expect to be immersed in a world of terror from October 1st to October 31st. Please note, that children under the age of six will not be allowed to enter the premises due to the graphic nature of this attraction.
Annual Trick or Treat Kickoff Karnival (October 31st)
Ripley's Aquarium of the Smokies presents the Annual Trick or Treat Kickoff Karnival on Halloween day. Young visitors can look forward to candy, games, and underwater adventures with aquatic inhabitants on October 31st. It's a unique way to celebrate Halloween.
Trick or Treat at the Island (October 31st)
On Halloween night, The Island in Pigeon Forge transforms into a festive and family-friendly destination for Trick or Treating. Stores and restaurants participate, creating a delightful atmosphere for little ghouls and goblins on October 31st.
Gatlinburg's Mysterious Mansion (Month of October)
Gatlinburg's Mysterious Mansion offers a Halloween Special throughout the month of October. Visitors can step into a chilling world of scares and eerie surprises, making it a perfect destination for those seeking spooky experiences.
Take a Ghost Walk with Ghost Walk (All-Year-Round)
Embark on a spine-tingling journey with Ghost Walk of Gatlinburg and Sevierville. Knowledgeable guides lead participants on a haunting experience, exploring the area's supernatural history and legends. This unique opportunity to delve into the region's intriguing past is available for booking, any day of the week!
When The Scares Are Done
Need a place of comfort and peace to come home to after a day and night jam-packed with heart-stopping jumps, scream-evoking scares, and haunting merriment? Parkside Resort is the newest luxury cabin resort in the Great Smokie Mountains, complete with stunning accommodations, fantastic amenities, and an unbeatable location. Make your trip to the Smokies this Halloween, an unforgettable and wonderful experience when you book a home away from home with Parkside Resorts!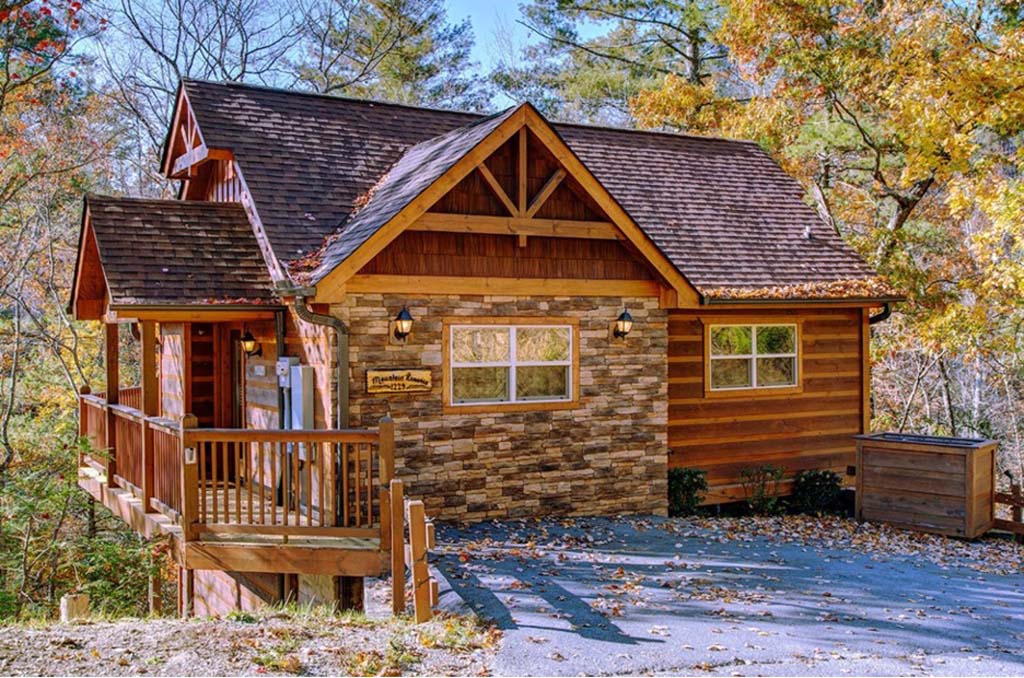 Call us today at 888-908-6066 or visit our website to learn more about our amazing accommodations!