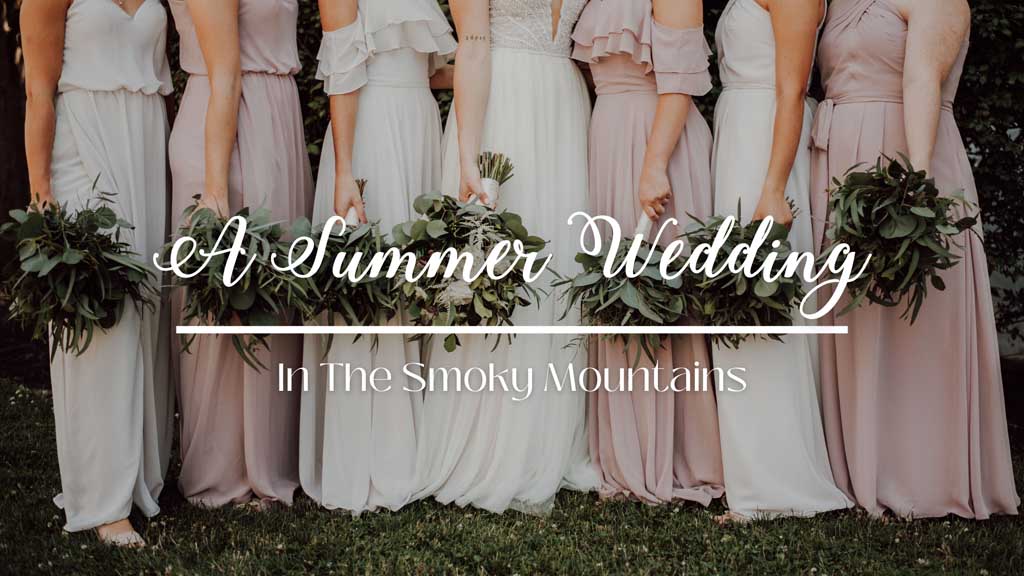 A milestone many of us get the chance to experience, or hope to one day, is finally meeting our other half and making official. But such a momentous occasion calls for a celebration somewhere capable of reflecting the beauty and timelessness of your love. This is why many turn to the Smoky Mountains to find the ideal wedding venue for their big day. If you and your special person are hoping to plan the perfect Smoky Mountain wedding, we've put together a concise guide to help you get started.
The Pros & Cons of a Summer Wedding in the Smokies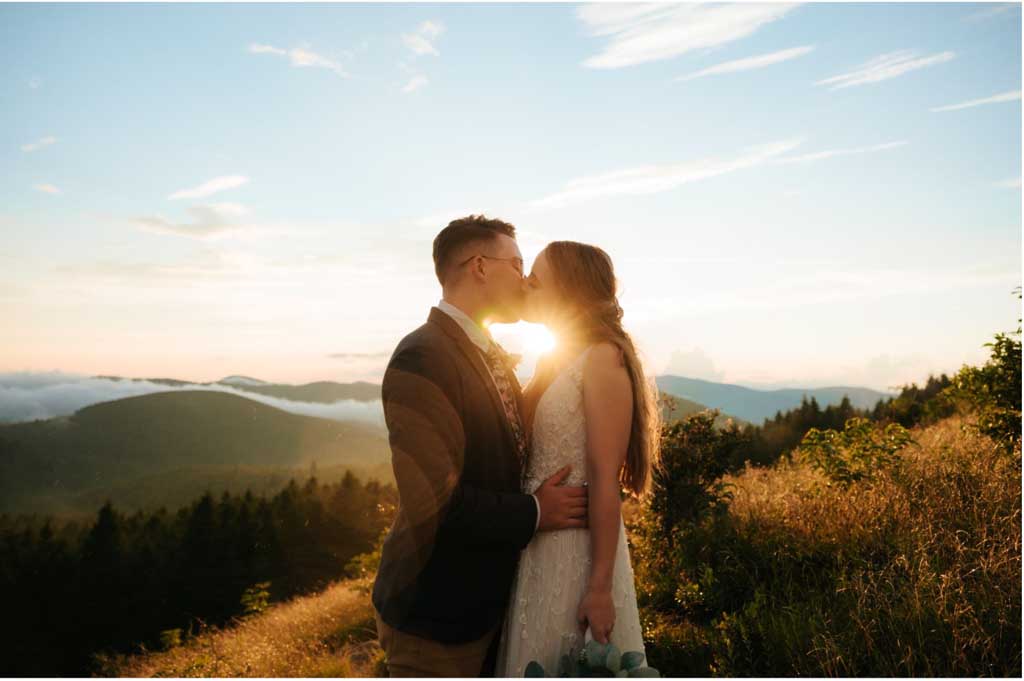 The Weather: One of the key factors in determining a wedding date, is the weather. During the summer seasons (May through September) temperatures in the Smokies average anywhere from 70 to 80 degrees Fahrenheit, making it the ideal conditions for a picturesque outdoor wedding. Surrounded by lush foliage, clear skies and the perfect atmosphere, it's no surprise couples come from all over the globe to tie the knot in these smoky hills.
Seasonal Events: Summer is host to all sorts of events in the Smoky Mountains, from specialty events at amusement parks like Dollywood to concerts and car shows, to fishing competitions and seasonal activities in the National Park. With such a wide variety of things to experience (besides saying "I do" of course), you can turn your destination wedding into a summer vacation as well!
The Crowds: While the fall time is typically the busiest wedding season in the Smoky Mountains, it is closely followed by the summer season. Having to deal with larger crowds throughout the region can be a major drawback for some, especially when considering other activities, you'd like to enjoy as newlyweds. If you're hoping for a small elopement styled wedding, complete with quiet hikes through the Smokies and easy-to-find parking in town – you may want to consider a spring or winter wedding in order to accommodate these desires.
Venues
At Parkside Resort, we have three beautiful Smoky Mountain venues to choose from. Depending on what your dream wedding looks like in your mind's eye, we have the perfect backdrop to set the scene for the ultimate celebration of your love story!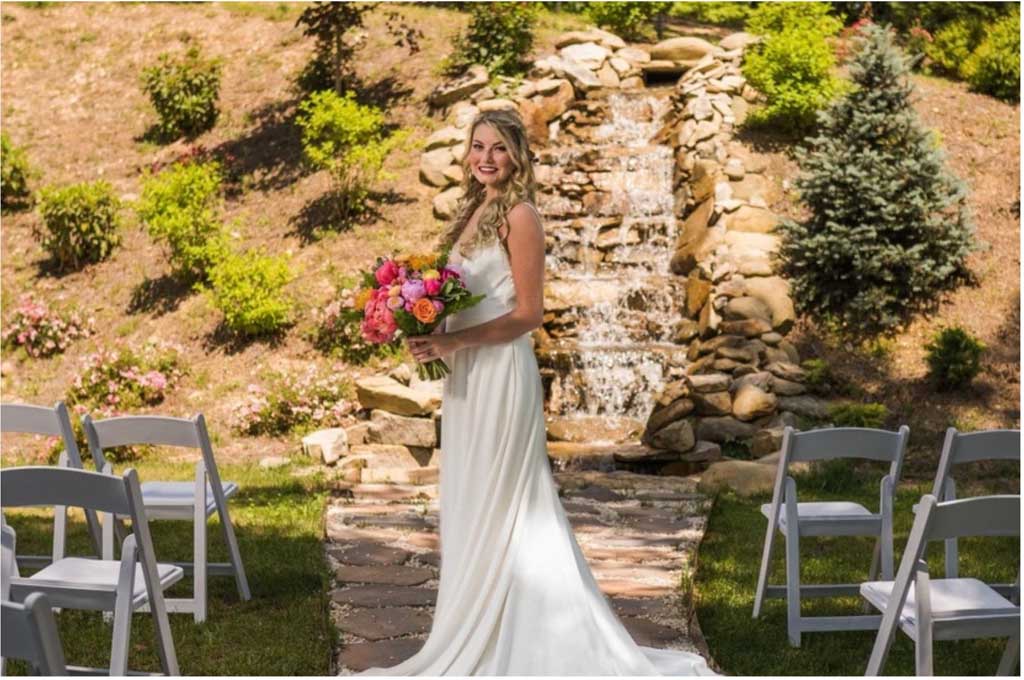 If you're searching for the perfect outdoor space to host your special day, Mountain View Falls is the venue for you! It's our largest venue on-site, ideal for larger groups of up to 90 guests, and takes full advantage of the natural beauty of the Smoky Mountains. Complete with a picturesque mountain waterfall and charming stone pathway, it serves as an exquisite backdrop for an exchanging of vows. After the ceremony, enjoy cocktail hour on the spacious outdoor patio with bistro lighting, adding a touch of whimsy to the occasion and capture precious moments under the wooden arbor framing the stunning mountain foliage. End the celebration in our luxurious reception hall for a night of delicious food, dancing, and laughter with your loved ones. Make your special day unforgettable with us at Mountain View Falls.
Sky View Pavilion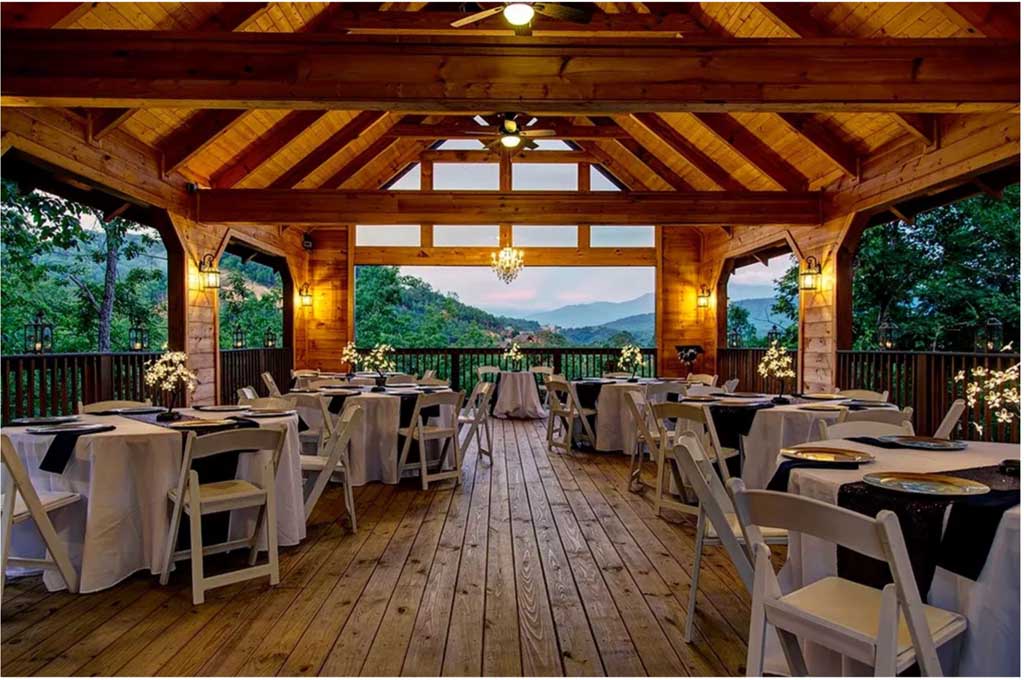 Nestled in a private section of the resort, the Sky View Pavilion is the perfect venue for intimate wedding ceremonies and receptions. With its rustic stable lights casting a warm glow off the wood exterior and strings of fairy lights hanging from the rafters, this charming open-air pavilion is seemingly nestled in the sky. The breathtaking vistas and crisp mountain air create a serene atmosphere for guests to enjoy and make unforgettable memories. Able to accommodate up to 50 guests, the Sky View Pavilion is the perfect choice for both a romantic woodland ceremony as well as an intimate reception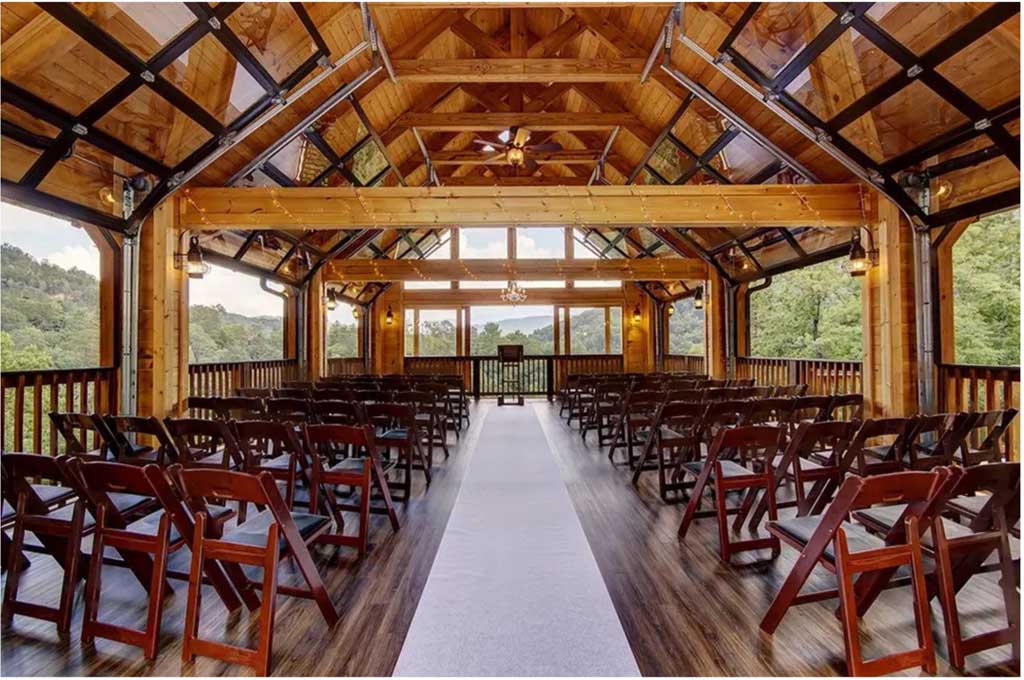 Experience a truly unforgettable wedding and getaway at the Smoky Mountain Pavilion. Our customizable packages offer the convenience of lodging at our two adjacent luxury lodges, accommodating your entire wedding party on-site. The pavilion itself boasts an open-air design with direct balcony access to breathtaking mountain views. The inclusion of glass garage doors provides a built-in rain plan, ensuring that your special day will not be affected by weather. The pavilion can comfortably accommodate up to 70 guests and is perfect for both ceremonies and receptions. Complete with a dance floor, catering nook, private restrooms, charming tea and bistro lighting, and elegant yet straightforward design, this venue is the perfect setting for the beginning of your happily-ever-after.
Banquet Room

Why complicate things by having your ceremony and reception at different locations? Save yourself the trouble and consider holding both at the same spot! If you're looking for a change of scenery or your venue doesn't offer a suitable space for the post-nuptial celebration, our elegant and inviting banquet room is available for reservation. This room has everything necessary for a memorable reception, including a designated dance floor, in-house sound system, adjustable lighting, a kegerator bar, a catering kitchen equipped with a full-size refrigerator, and more.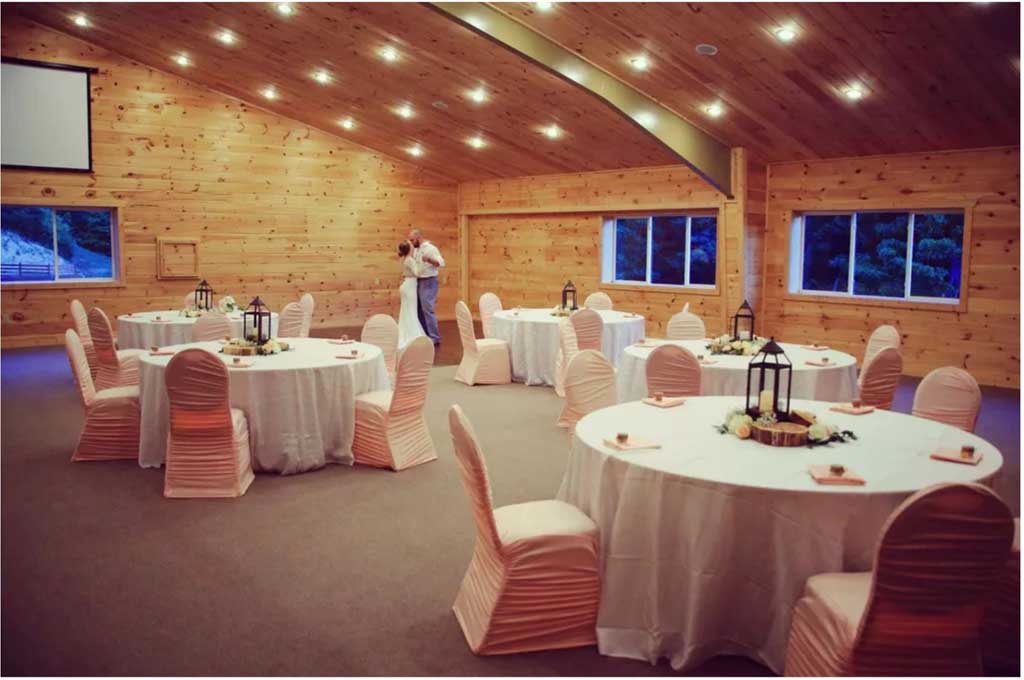 Lodging
When you host your wedding with Parkside Resort, the question of "where to stay" is taken care of. With a wide variety of luxury cabins to choose from, you can rest easy knowing that your whole party will be together in one place come the big day. No groomsmen or bridesmaids stuck in traffic or relatives getting hopelessly lost on their way to the venue. Instead, you are free to focus on the occasion at hand, your wedding, and rest easy knowing that anything your guests may need, will be handled by our professional and dedicated staff onsite.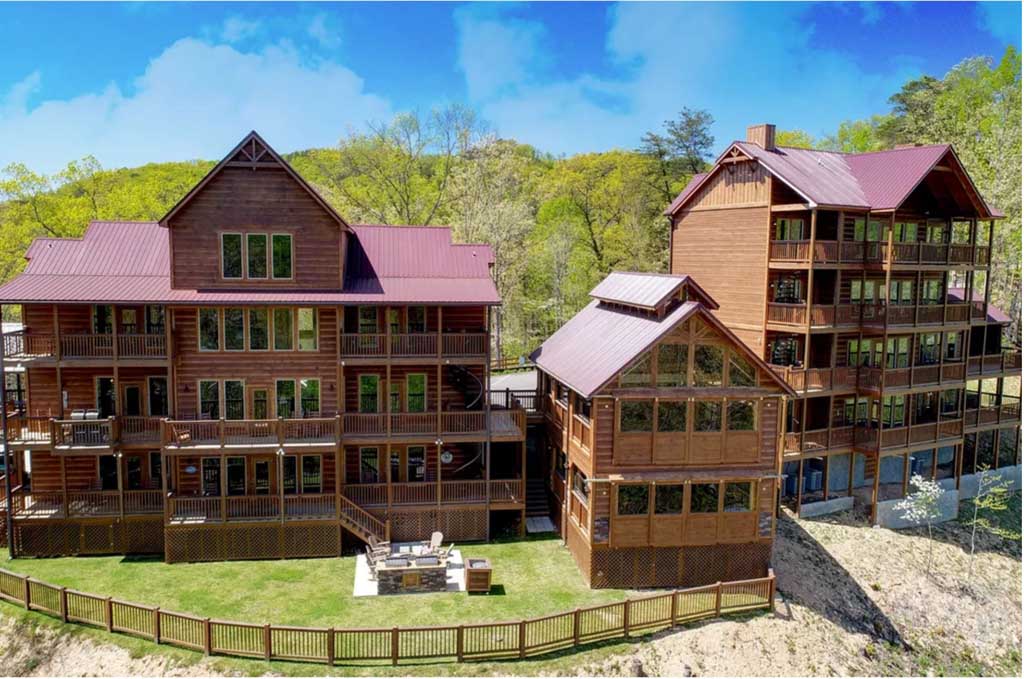 Vendors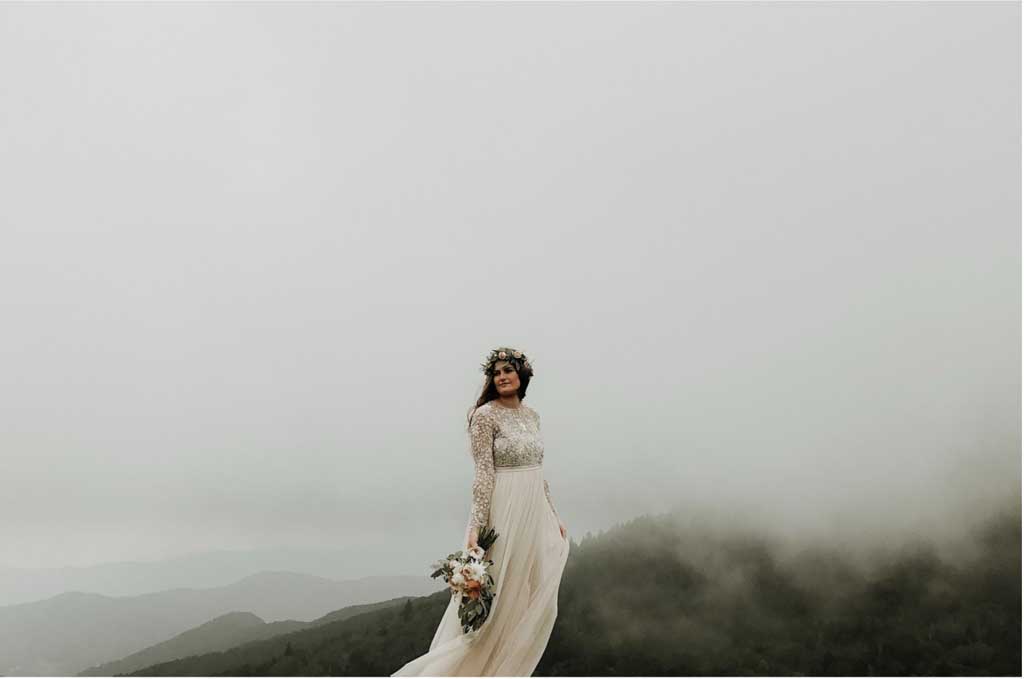 Due to the Smoky Mountains' popularity as a destination wedding location, there's a wide selection of high-quality and vetted vendors to choose from. When looking for food vendors, ensure whoever you select can adhere to any dietary restrictions you require. For example, Tennessee is one of the states known for its barbeque but maybe don't order a BBQ catering service if multiple people in your party are vegetarian or vegan, unless you want them going hungry!
When determining a wedding photographer, be sure to consider where exactly you want your photos taken. If you're hoping to take advantage of the incredible natural backdrop that is the Smoky Mountains, you'll want to ensure that which ever photographer you select, is well acquainted with the park (including any hidden gems they may have discovered through their work). Consider where and when you want your photos taken, a sunset snapshot of you and your other half standing on a bluff overlooking the verdant mountains is going to take some strategic planning to capture successfully. Make sure the Smoky Mountain photographers you are considering are up to the task!
Special Activities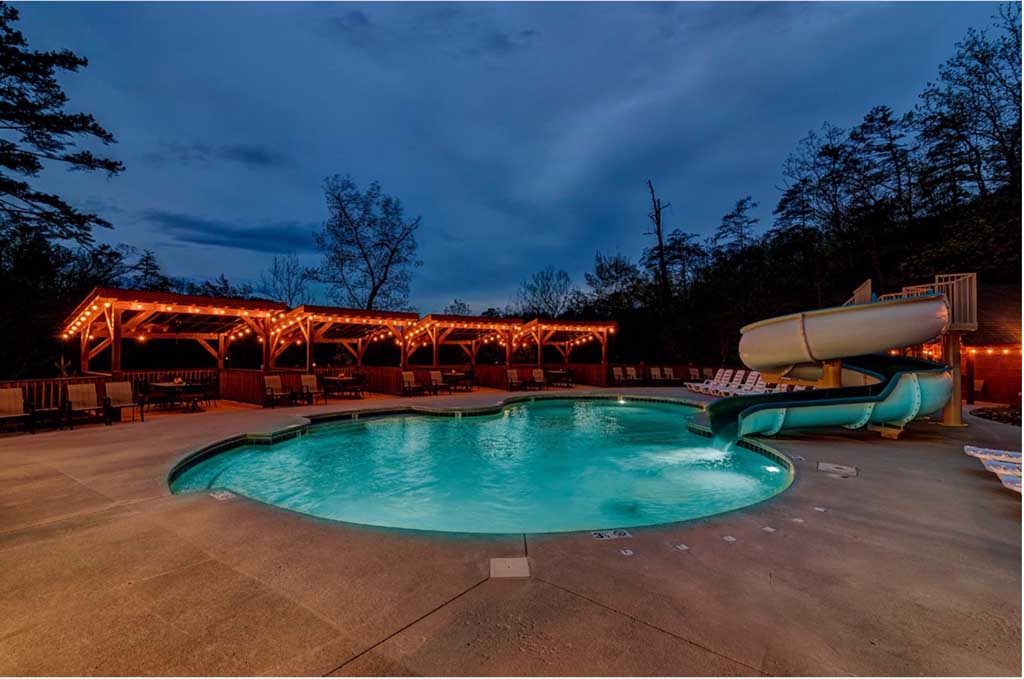 Boredom is not something often suffered here in the Smokies with so many wonderful activities, attractions and events to be explored. In the build-up to your big day, arrange some group fun to make new memories and unwind before the festivities with those you love most. Depending on the size and physical capabilities of your wedding party, planning a group hike through Cades Cove or to one of the park's popular waterfalls is a great way to spend the afternoon (please note that all cars entering the park require a permit for parking). If your wedding group includes a gaggle of kids, consider spending an afternoon or evening at the Island at Pigeon Forge. Between the selection of thrilling rides, attractions, shops, restaurants and zero admission fee, it's the ideal outing for family and friends of varying ages and interests.
However, weddings can be a stressful time and planning off-site adventures may be one too many to manage. Instead, take advantage of the incredible amenities at Parkside and plan the perfect get-together right on location! Rent our beautiful, rustic pavilion for a family BBQ and game day, complete with covered seating, large gas fireplace and propane grill. After that send the kiddos to the outdoor pool to enjoy a "dive-in" movie night while you and the other adults unwind over glasses of local wine while surrounded by the stunning Smoky Mountain night sky. Regardless of what you choose, however, we're positive you'll have a wonderful time until vows are ready to be sealed.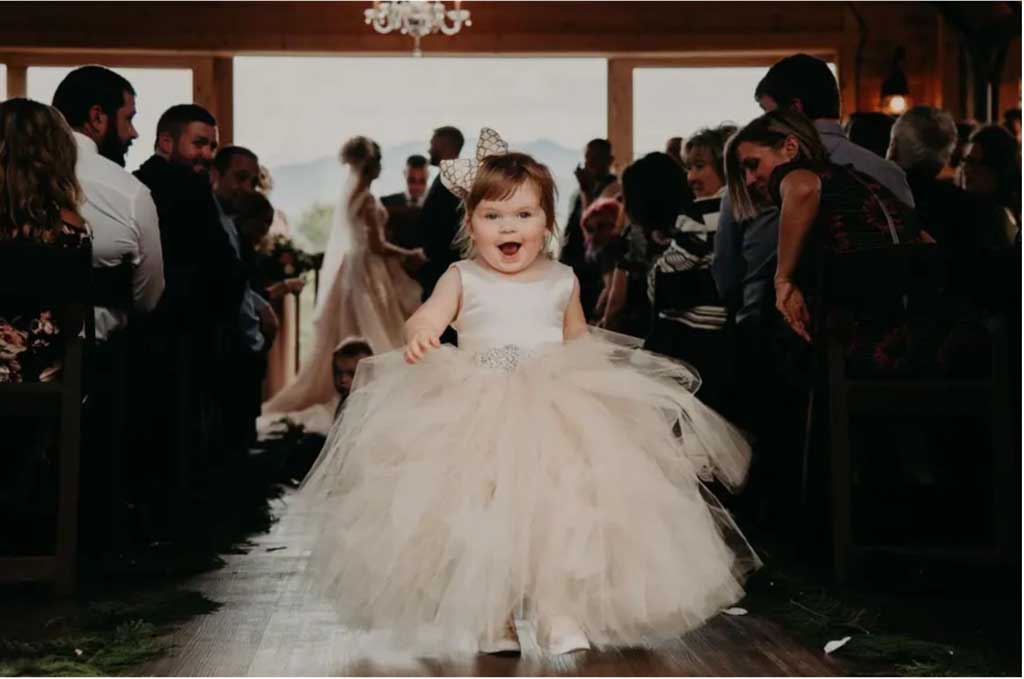 Need help planning your special day? From incredible venues and expert event coordination, to all-inclusive wedding packages and onsite luxury accommodations, Parkside Resort is here to help! Visit our events website to learn more about our amazing venues or give us a call at (888) 908-6066 to get started!