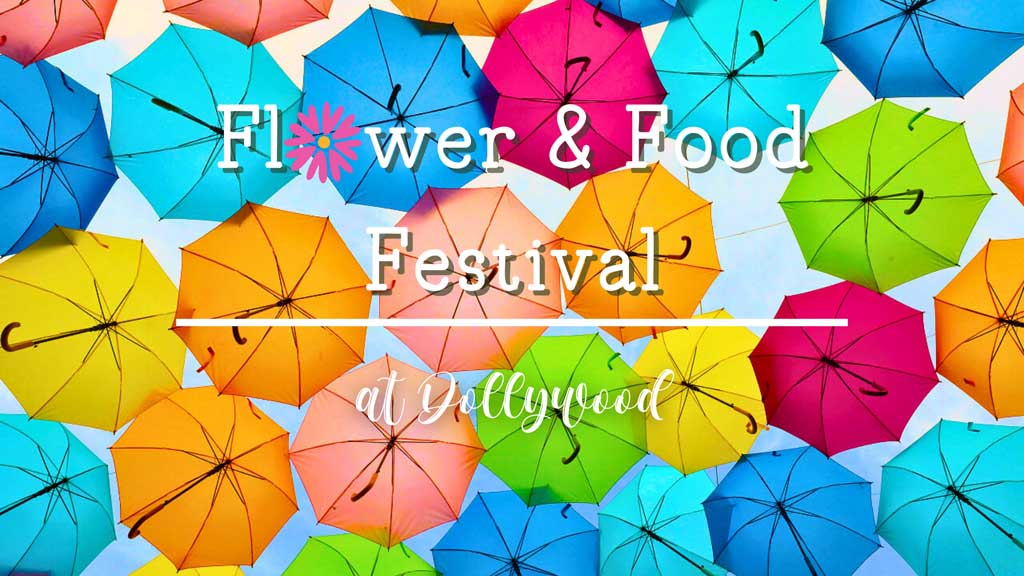 Spring is in the air and no where is that more apparent than at Dollywood in Pigeon Forge, Tennessee. From April 21 to June 11, 2023, visitors to Dollywood will be able to "experience the splendor of springtime in the Smokies" in a completely magical and unforgettable way! Beginning in roughly a week, more than half a million vibrant buds, blooms and blossoms will envelop the park during Dollywood's Flower and Food Festival. This event is the perfect excuse to spend time with those you love most, soaking in that beautiful Tennessee sunshine as you explore the colorful living sculptures, experience the thrilling rides and savor all the scrumptious flavors of spring. Continue reading to learn more about this year's Dollywood Flower and Food Festival and all the things you'll want to see and sample!
The Flowers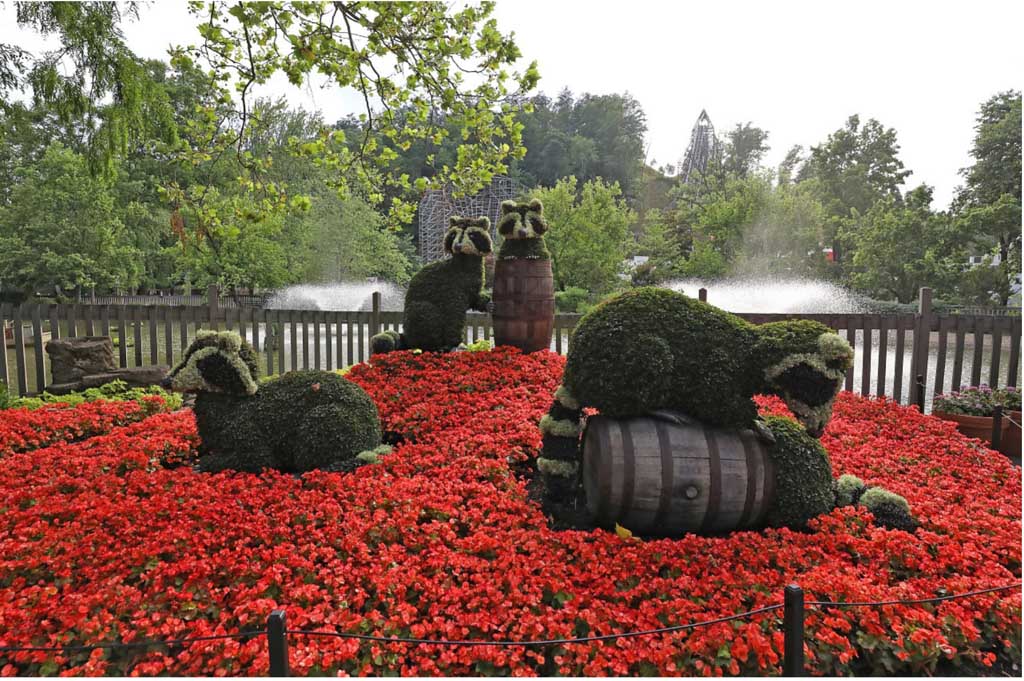 As the festival's name would suggest, one of the biggest and most eye-catching attractions at Dollywood this time of year is the more than half a million blooms scattered across the 165-acre park. Regardless of time of year, Dollywood always boasts incredible displays, decorations and atmosphere but come springtime, they kick the color and fun up a notch! From potted flowers, to hanging baskets, to tightly packed flower beds and incredible displays of living art – there's plenty to explore during spring at the park! One of the most whimsical and unique aspects of the Flower and Food Festival is the multiple Mosaicultures that can be found throughout Dollywood.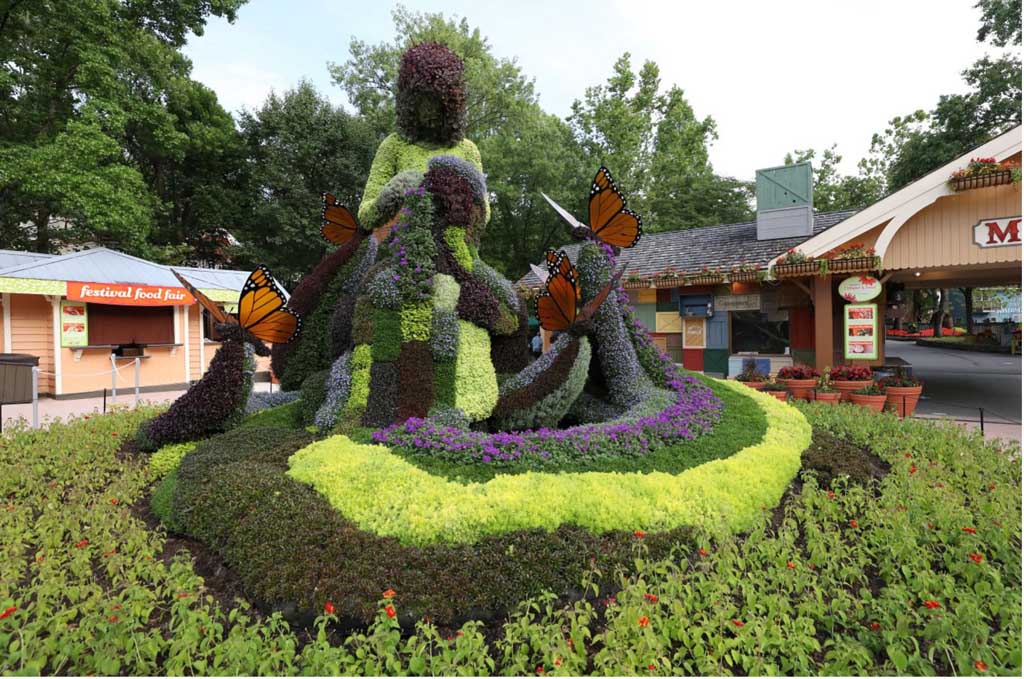 Mosaicultures are a unique art form created by and named after the world's leading visionary in these garden arts, Mosaïcultures Internationales of Montréal, Canada. For the past couple of years, Dollywood has commissioned these botanical magicians to create stunning exhibitions that can be found throughout the park once the festival commences. Using a team of talented landscape architects, engineers, horticultural mosaic artists and many others, these incredibly unique and stunning art pieces contain thousands of blooms and lush foliage. One of the starring mosaiculture tells the story of Mother Parton hard at work, carefully stitching together the iconic "Coat of Many Colors" for her daughters to wear. You may notice the cascading blanket of lush greenery and blossoms falling across her lap while she stiches and sews, appearing to be deep in thought, as monarch butterflies bring her other fabrics and threads to work with. From playful racoons digging through barrels of vibrant blooms to butterflies ready to take flight, to heart-touching scenes, these art installations capture the beauty, sensations, vitality, and pure joy that springtime represents.
The Flavors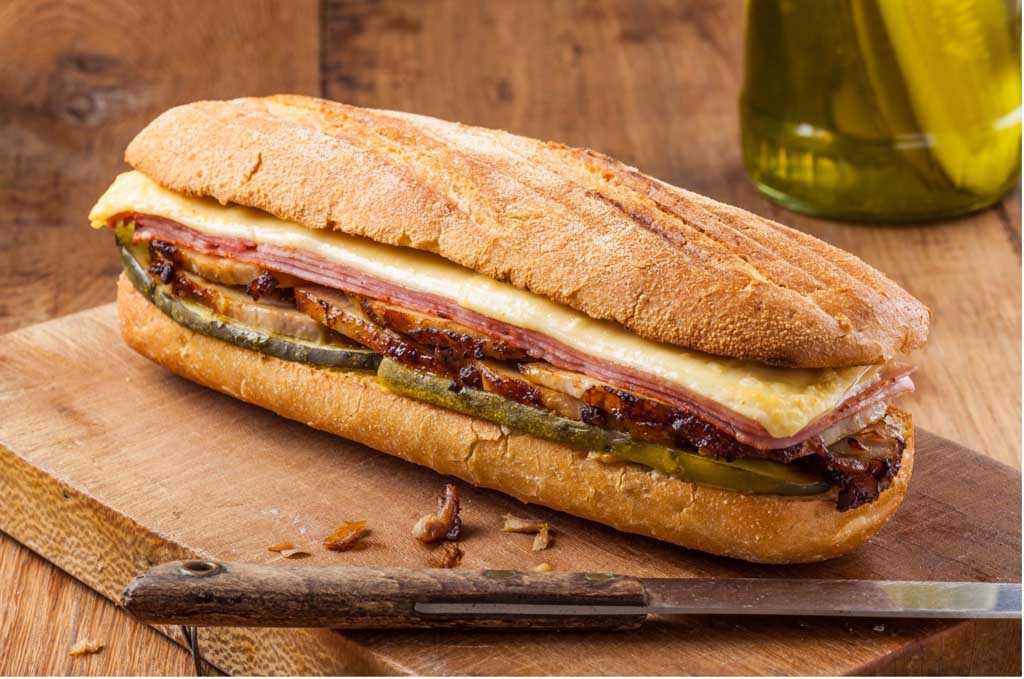 Every festival, Dollywood pulls out all the stops to bring guests incredible, unique and unforgettable dining opportunities to enjoy. And the best part? It's different every year! So regardless of whether you're a park-pro or a first-time visitor, there will be some new and exciting flavors to explore. As recommended with any Dollywood event, you'll want to take advantage of some savings and get tasting passes for you and your loved ones before venturing into the park. Each Flower & Food Festival tasting pass includes the opportunity to try up to five festival foods for less than forty dollars! And trust us when we say, you'll want to try at least five dishes (through we're willing to bet it'll be more) – just be sure to show up hungry!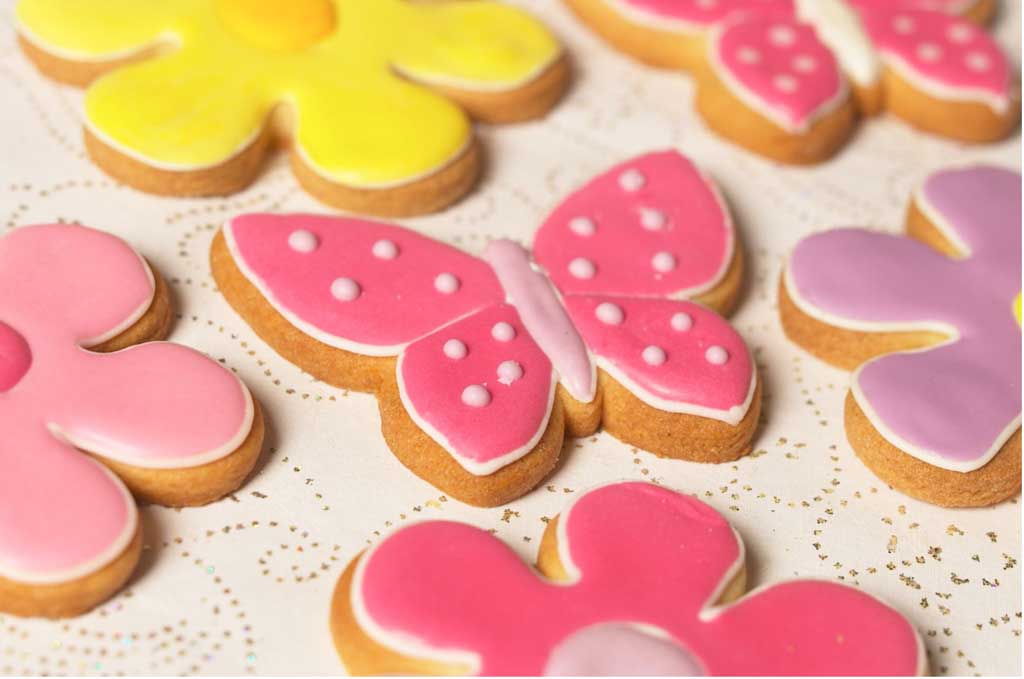 For savory dishes, this Flower and Food Festival will feature return picks such as the mouthwatering Bavarian crab pretzel melt, flavorful Cuban sandwich and festive street corn salad. In addition to old favorites, there will also be several new additions to the festival menu this year including but certainly not limited to bulgogi nachos, street tacos, and a loaded potato tornado (a spiral-cut spud, deep-fried and covered in bacon, queso sauce and scallions) all sound like soon-to-be crowd pleasers! Wash down your scrumptious meal with a refreshing non-alcoholic Blue Woog or explore new flavors with a fresh glass of blueberry boba tea. After some delicious snacks, meals and drinks – it's time to finish off your feast with a festive desert! Enjoy a famous Dollywood berry funnel cake, complete with berries, lavender honey and edible flowers and be sure to stop by Spotlight Bakery for some handmade bakery treats to take home for later!
The Entertainment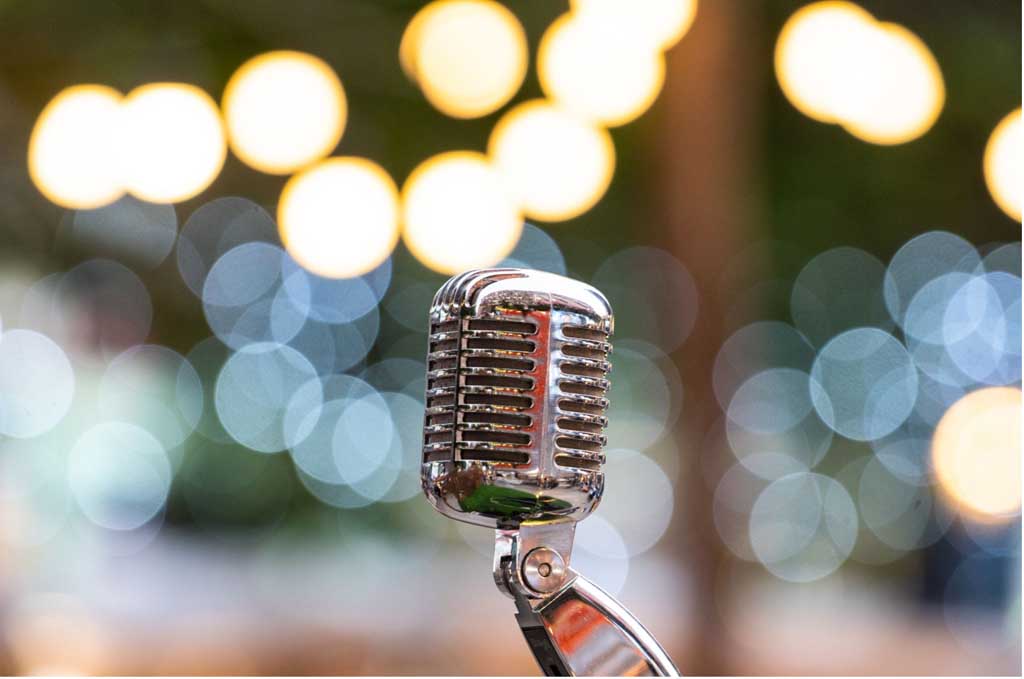 Imagine a whimsical and lively spectacle of colorful nymph-like beings, swaying far above your head to an ethereal and mesmerizing soundtrack. When you see a performance from Bloom! at this year's Flower and Food Festival, you will experience exactly that. Watch in awe as three adeptly talented and equally colorful performers dance through the air atop their 15-foot sway poles, carrying out incredible aerial antics. Inspired by the splendor of the Smokies, Bloom! explores themes of individuality, community, diversity and transformation while celebrating the fleeting quality of the natural world. Regardless of age, these roughly 15-minute-long performances, will bring a smile to any onlooker's face. Of course, there will also be live performances scattered across the park throughout the day to be enjoyed as well. Listen to the Smoky Mountain String Band in Market Square as they fill the afternoon air with beautiful, authentic mountain music. And be sure to checkout the newest musical addition to the park this spring with Love Always, a group celebrating singer-songwriters and amazing works they've created over the years. With so many options to choose from, you can rest easy knowing that regardless of where you are in the park, you'll have some incredible entertainment to enjoy!
The Memories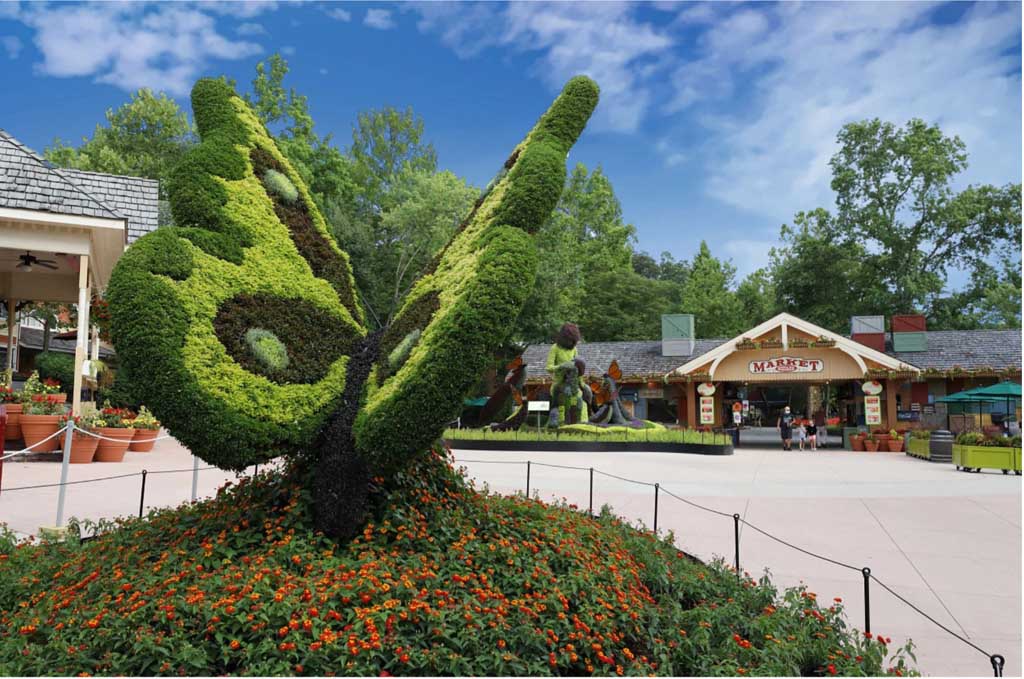 After capturing the perfect selfie under a canopy of vibrant floating umbrellas, gazing at one-of-a-kind living art installations, taking a spin on some unforgettable rides, enjoying incredible eats and experiencing some fantastic performances, you'll probably be ready to call it a day and unwind for the evening. At Parkside Resort, you can continue with your spring adventure by enjoying some star gazing over the Smoky Mountains, all from your back porch. If the kiddos are still awake after a day full of springtime antics, take them for an evening swim (we have indoor and outdoor pools, so weather won't be an issue), or have a family movie night in the cozy home theater. And for more matured guests, enjoy a soak in the hot tub (a feature of all our luxurious cabins) or curl up next to the fire with a nightcap featuring some local moonshine. At Parkside, you'll find the ideal mountain retreat with everything you could need for the perfect Smoky Mountain vacation, all within fifteen minutes of Dollywood! So tell us, what will you be checking out first this year at Dollywood's Flower and Food Festival?
Call us today at 888-908-6066 or visit our website to learn more about our amazing accommodations!