The Freshest Sips of the Smokies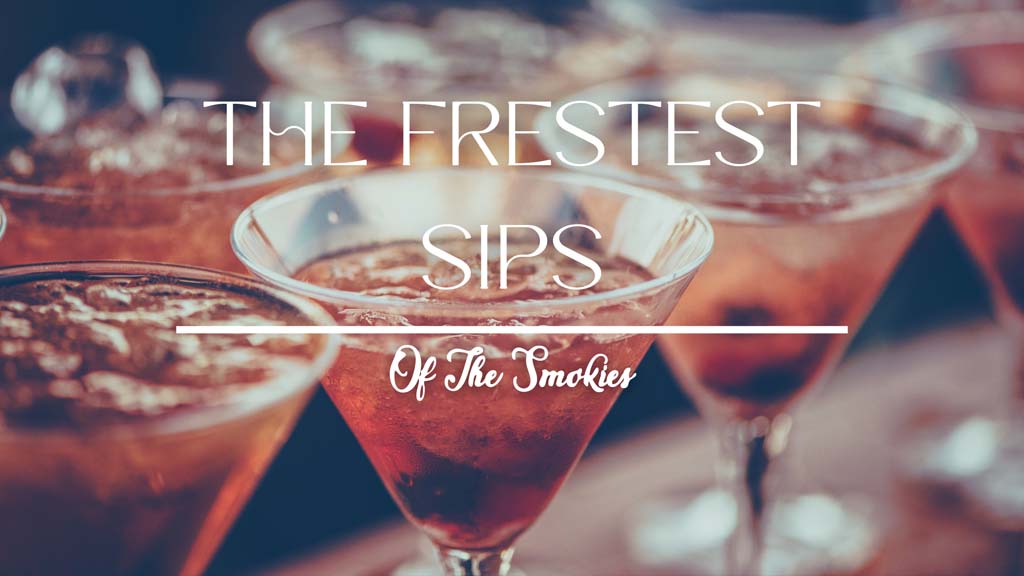 In the past year, the Smokies has welcomed several new drinking destinations. Some of these locations have already made their mark, while others are yet to open their doors, and thanks to this flurry of activity, excitement awaits in the Smoky Mountain libation scene. Whether you're planning a girl's trip, a college reunion, or a summer getaway with the family, there's a perfect Smoky Mountain watering hole out there, just waiting to be discovered. Keep reading to learn about the newest and freshest sips that have arrived in the Smoky Mountains in 2023.
The Latest Treats and Eats in the Smokies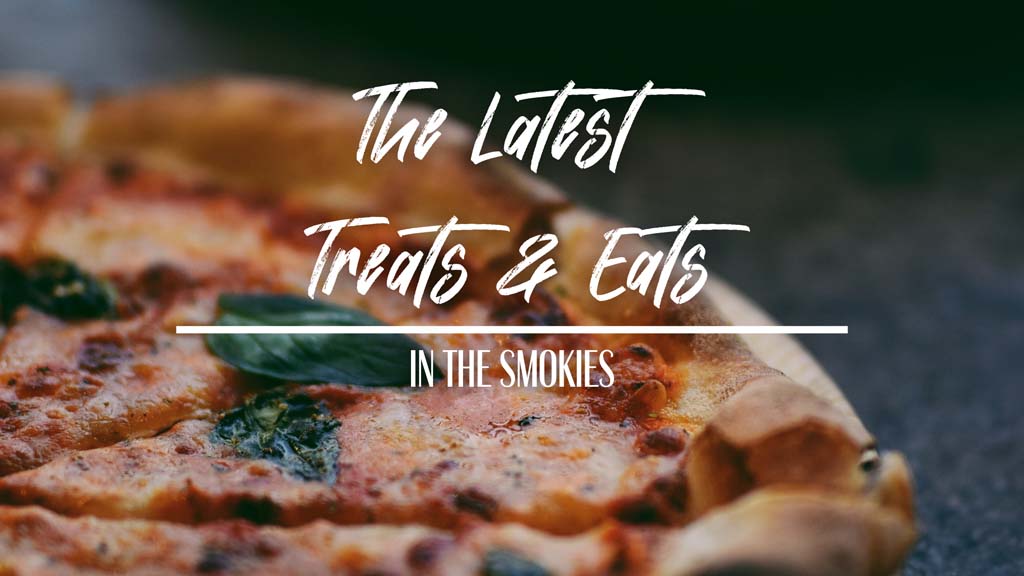 Discover the latest treats and bites in the Smoky Mountains with our guide to the newest culinary gems around the area. From retro diners serving mouthwatering comfort food to hidden spots offering new and unique flavors, there's something to satisfy every craving. Indulge in the rich smoky flavors of authentic Tennessee barbecue, embark on a Peruvian culinary journey, or delight in true New England-styled seafood. Join us as we explore the vibrant dining scene in Pigeon Forge, Gatlinburg and Sevierville, where flavors harmonize and culinary wonders await. Wondering what to tantalize your taste buds with first? Read on and discover the newest and tastiest eats the Smokies have to offer! (more…)
4th of July in the Smoky Mountains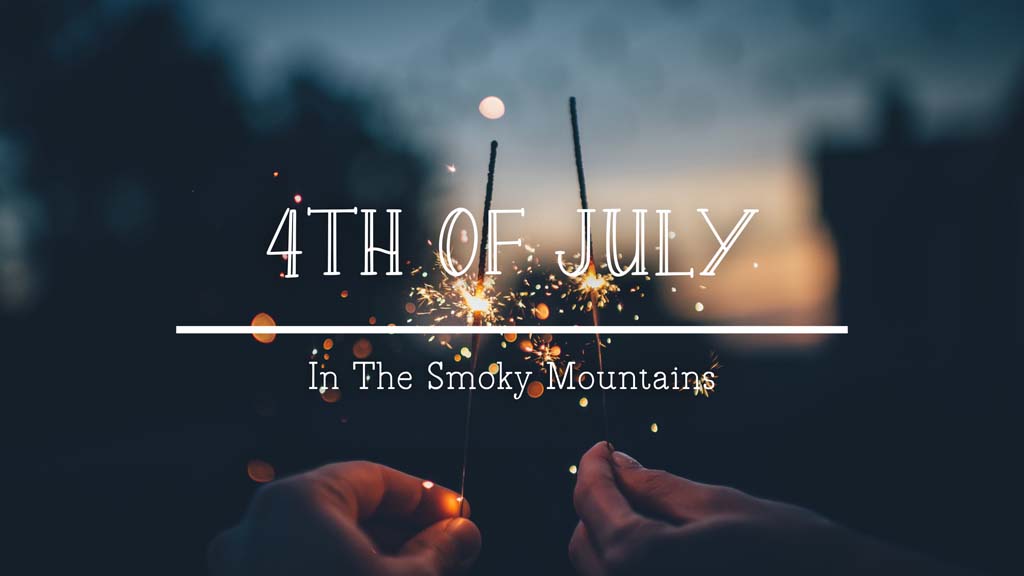 The majestic Smoky Mountains, no matter the time of year, offer a breathtaking and thrilling destination for all kinds of getaways. But when summer arrives, this lush landscape comes alive with the vibrant spirit of Independence Day. If you're searching for an unforgettable 4th of July experience filled with laughter, music, and fireworks, look no further than the Smokies! With its verdant backdrop of rolling mountaintops and dense greenery, it's hard to find a more charming setting for your 4th of July celebration. From dazzling parades and jaw-dropping firework displays to outdoor festivals and live music, there's something for everyone! Join us as we explore the wonder and excitement that awaits you during this Smoky Mountain 4th of July celebration. (more…)
A Mountain Top Adventure at SkyLand Ranch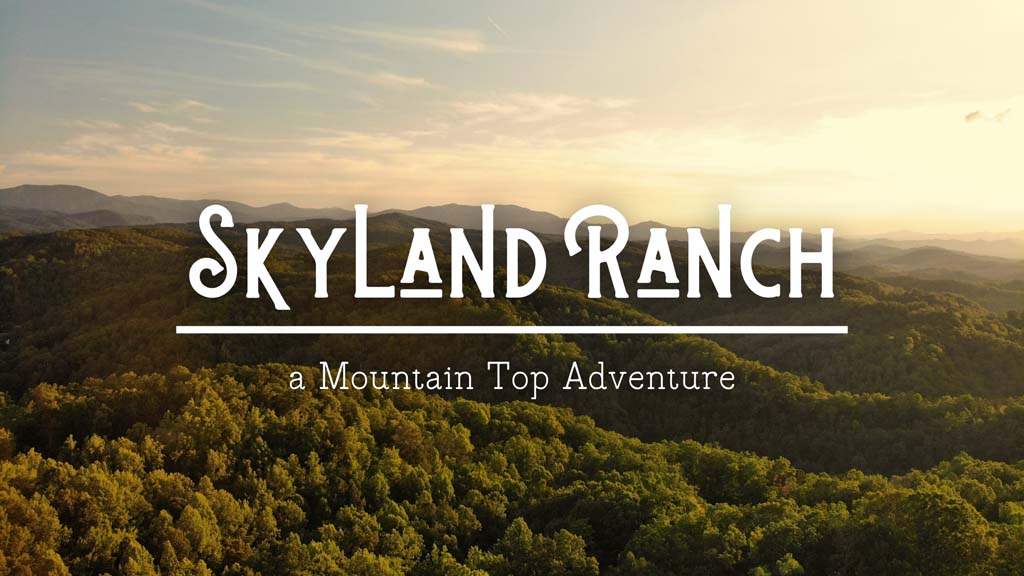 Get ready for an adventure that will take you to new heights at SkyLand Ranch, an exciting attraction nestled in the breathtaking surroundings of Sevierville, Tennessee. Surrounded by the picturesque beauty of the Smoky Mountains, SkyLand Ranch offers an unforgettable experience for travelers seeking excitement, relaxation, and unique new memories. Join us as we delve into the thrilling activities, mouthwatering treats, and captivating entertainment that await you at SkyLand Ranch and explore why it's the perfect destination during your summer getaway. (more…)
A Smoky Mountain Summer Celebration at Dollywood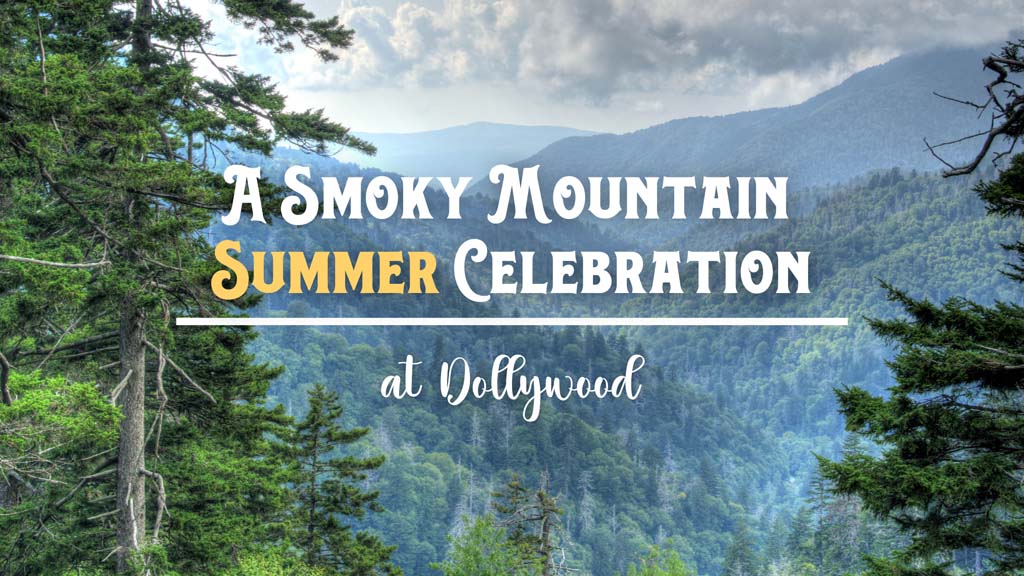 Since 2021, Dollywood has been hosting their spectacular Smoky Mountain Summer Celebration, an annual event that fills the park with excitement, merriment, and adventures perfectly suited for the warmer weather. As the sun shines brightly and casts its warm, golden glow over the park, Dollywood undergoes a remarkable metamorphosis, transforming into a vibrant and colorful summer wonderland. It's during this time that you'll want to explore the myriad of unique activities and events that make Dollywood's Summer Celebration an unforgettable experience for visitors of all ages. Join us as we dive into the magic of Dollywood's Smoky Mountain Summer Celebration, where captivating moments and exhilarating thrills await you and your loved ones, promising a summer like no other. (more…)
Top Escape Rooms of the Smokies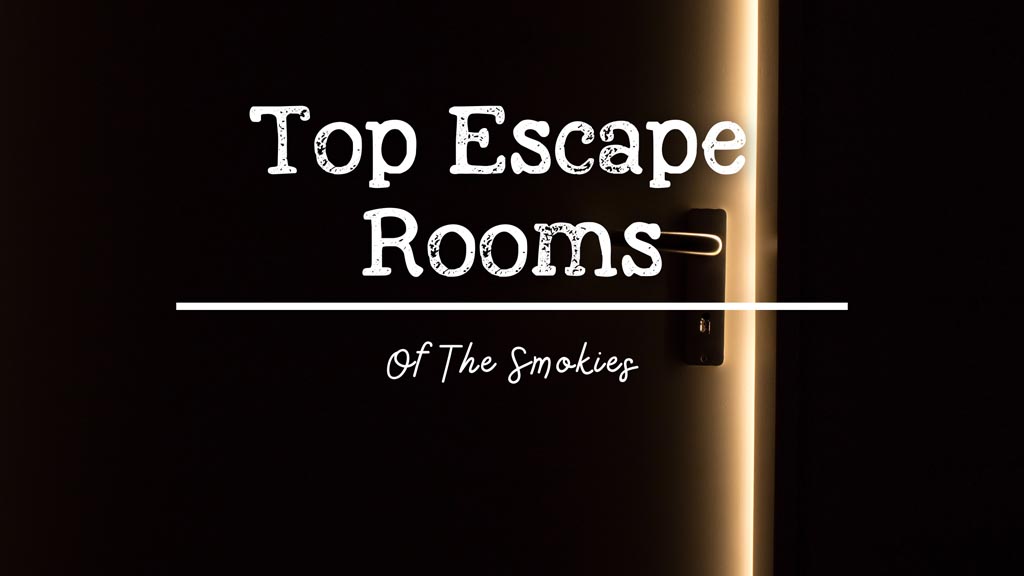 Imagine: you and your closest friends have family have made your way to the beautiful Smokies for an unforgettable vacation and are looking for unique activities perfect for every member of the gang. You've witnessed the breathtaking beauty of the Smoky Mountains, enjoyed one-of-a-kind events and been swept away by the magic of the area. But there's still time to explore and energy to expend, especially with the kids in tow. So, what's on the agenda? If you're looking for a challenging mystery that will get your heart racing, your brain reeling, and your group working in sync, it's time to check out one of the numerous escape rooms in Sevier County! (more…)
A Summer Wedding in the Smoky Mountains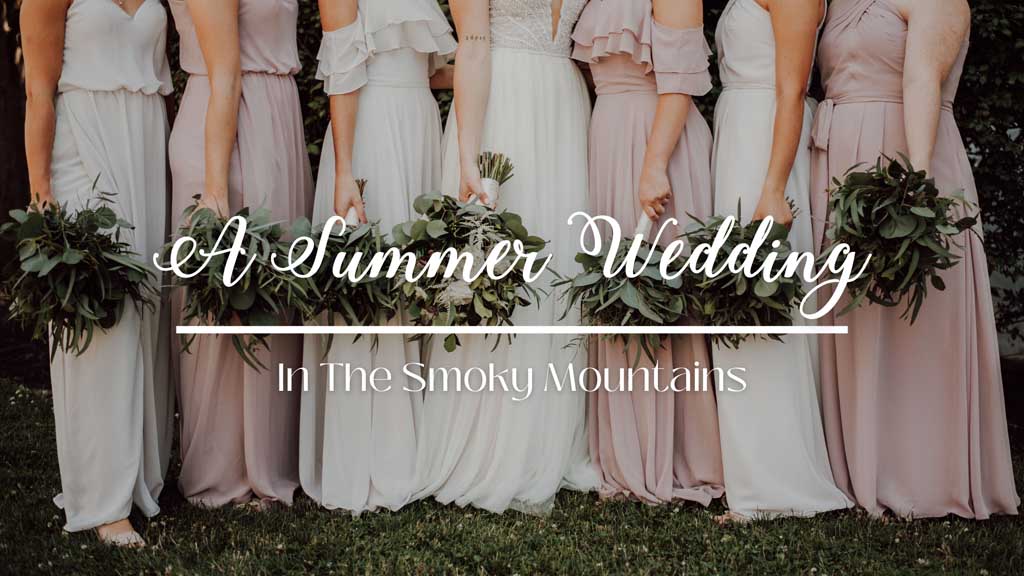 A milestone many of us get the chance to experience, or hope to one day, is finally meeting our other half and making official. But such a momentous occasion calls for a celebration somewhere capable of reflecting the beauty and timelessness of your love. This is why many turn to the Smoky Mountains to find the ideal wedding venue for their big day. If you and your special person are hoping to plan the perfect Smoky Mountain wedding, we've put together a concise guide to help you get started.
Memorial Day Weekend in the Smokies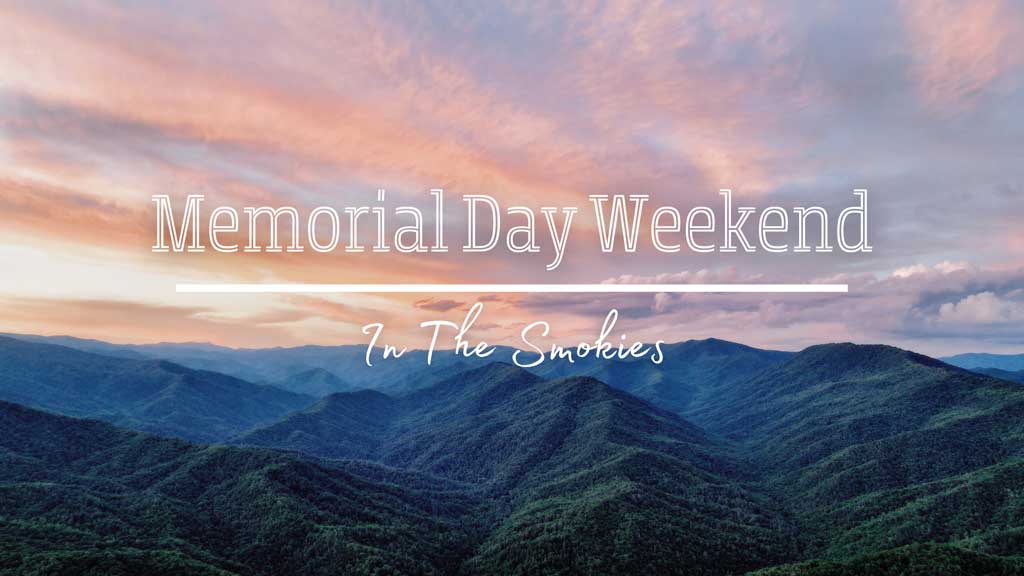 What better way to kick off your summer season than spending Memorial Day weekend in one of the most beautiful places on earth – the Smoky Mountains? With typical temperatures ranging somewhere in between the 70s or 80s, it's the ideal weather for adventuring and making memories with loved ones. The Smokies offer a range of exciting attractions, from lush wilderness begging to be explored to patriotic events and even an incredible mountain cabin retreat to enjoy. If you're looking to fill your long weekend with new experiences and adventure, then the Smoky Mountains are the perfect holiday getaway. Keep reading to plan your perfect Smoky Mountain Memorial Day weekend. (more…)
Smoky Mountain Waterfalls: A Guide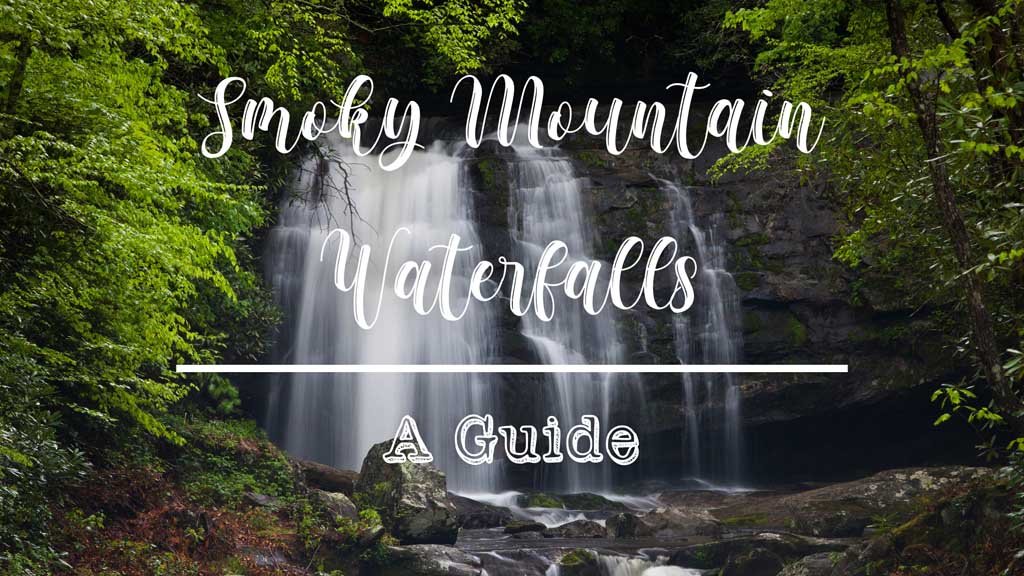 The Great Smoky Mountains National Park is an abundance of wilderness beauty and stunning natural formations, which explains why it is the most visited national park in the country. One feature that brings many a curious explore to the Smokies is the more than a hundred waterfalls scattered across the park's thousands of acres. From gently cascading falls buried deep amongst the wilds to rushing plunges that cover the scene in a blanket of mist and take your breath away with their sheer power and brilliance, and everything in-between can be found in the Smokies. Though in order to witness the glory of these waterfalls for yourself, some hiking will be required but don't worry – several of the most popular falls are easily accessible for most. If you are wondering which falls to explore during your next visit to the Smokies, keep reading! (more…)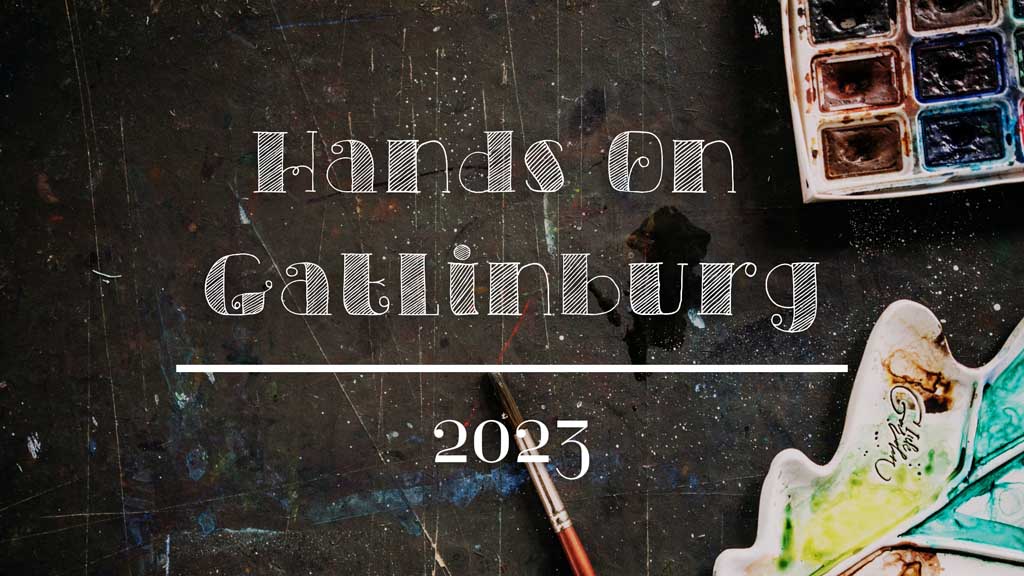 The Smoky Mountain region is renowned for its natural splendor, rich cultural heritage, outdoor adventures, countless attractions and more! . But did you know that the Smokies is also home to one of the largest independent artisans' organizations in the country? Thanks to the organization's gathering of talent over the past eighty years, the Smokies has become a hub for creative individuals and their handcrafted works. For many artisans in the area, the skills and knowledge of their craft have been passed down through multiple generations, preserving techniques and styles that are unique to the region. You can purchase these one-of-a-kind creations along an eight-mile loop, known as the Great Smoky Arts and Crafts Community, just outside of Gatlinburg. This community serves as the basecamp for over 100 exceptional artisans and crafters today. As you shop for treasures, you may notice artisans hard at work, but they are typically happy to discuss their work and passion with onlookers. However, once a year, the Hands On Gatlinburg Arts and Crafts Weekend provides patrons with the opportunity to explore or refine their crafting skills with the help of skilled craftsmen. (more…)